JOHNSON CITY, TENNESSEE -- The White House may have eased up limitations of the FBI's investigation into Brett Kavanaugh, but President Trump on Monday dug in on his defense of embattled Supreme Court nominee and accused Democrats of "trying to destroy a very fine man."
"They've been trying to destroy him since the first second he was announced," President Trump said at a campaign rally. "And he's a good man, great student great intellect, never had a problem, all of a sudden, oh, let's go back to high school, maybe we should go back before high school."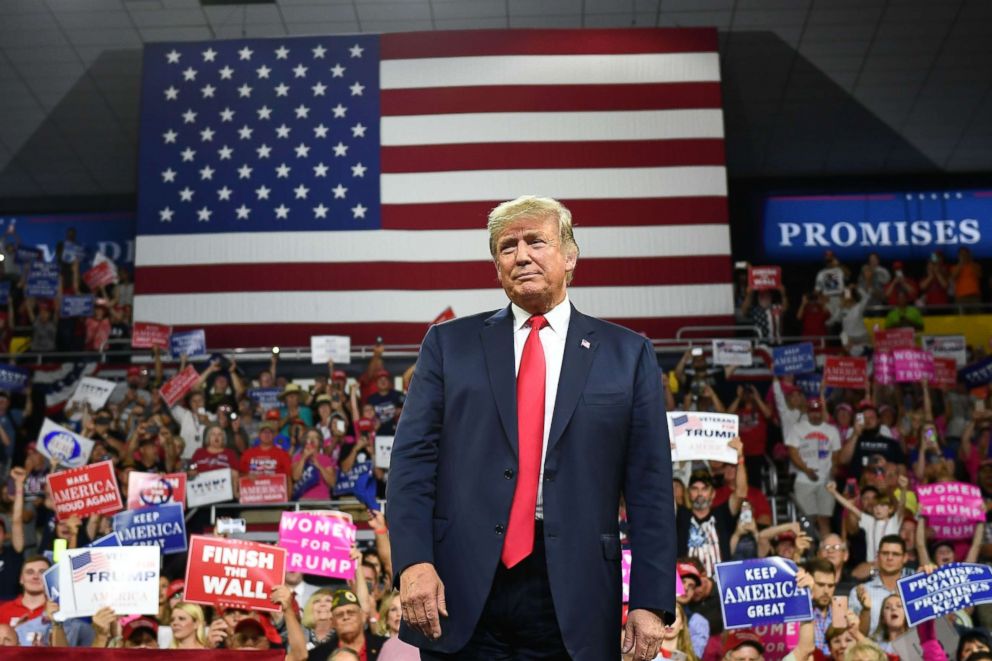 In suggesting the Democrats main motivation in seeking additional FBI inquiry is to obstruct Kavanaugh's nomination, the president said "if we took ten years, they'd want more time."
"Dianne Feinstein she had this letter for months, and then she said she wants more time. Let's see how it turns out but let me tell you they are trying to destroy a very fine man," Trump said.
"We've got to get it, we cannot allow ourselves to be pushed around," the president said, coming back to the topic of the nomination later in the speech.
The president was in Tennessee to stump for Republican candidates on the ballot in November's midterm elections, casting the election in stark terms. He accused the Democrats of being "the party of crime" and warned that illegal immigrants will "flood your streets" if Democrats achieve victory in November.
In stumping for Rep. Marsha Blackburn, who is running for Senate, the president said that a vote for her is really "a vote for me and everything we stand for" and attacked her opponent, former Governor Phil Bredesen, saying he "will not defend your second amendment."
"A vote for Bredesen is a vote for Chuck Schumer, Nancy Pelosi, and Maxine Waters," Trump said.
Though the president was campaigning for the 2018 midterm elections, he also appeared to have an eye on 2020 and took some swipes at prospective Democratic challengers including Sens Cory Booker and Elizabeth Warren, as well as former Vice President Joe Biden.
"Please, please run," the president said of Warren, who he referred to as "Pocahontas."
Of Biden, he said that he could never get more than one percent in the polls "until Obama took him off the trash heap" and said sarcastically, "he's a real genius."