DNC gathers in Washington as the 2020 Democratic field takes shape
The DNC was expected to make decisions on debates and its 2020 convention site.
As the field of contenders vying for the 2020 Democratic presidential nomination quickly takes shape, top party officials gathering in Washington this week were expected to make pivotal decisions on debates, the role of superdelegates in the presidential nominating process and a presidential convention site.
The Democratic National Committee's (DNC) Winter Meeting will not only be a key opportunity to gauge how party loyalists view the early presidential field, but will also provide answers to questions that will set the tone for what is expected to be a long, contentious and crowded primary to choose who will attempt to defeat President Donald Trump in 2020.
In the first major announcement out of the meeting, the DNC announced Thursday the thresholds it will use to set its first two debates in June and July.
Candidates must receive at least 1 percent support in three "reputable" national or early-state polls conducted between Jan. 1 and two weeks prior to the given debate. Candidates must also receive donations from at least 65,000 donors across 20 states with a minimum of 200 donors per state.
The debates will be capped at 20 participants and are likely to be divided in two and held on consecutive nights. As previously announced, candidates will "draw lots" to determine on which night they will participate. Should the number that qualifies be larger than 20, ties will be broken by candidates who meet both thresholds, then by polling average and, finally, by unique donors.
The June debate will be broadcast on NBC/MSNBC/Telemundo and the July debate by CNN, both on weekdays and in prime time. Dates, times and exact locations for the debates have not yet been announced.
Those debates will be the first opportunity for candidates to face their opponents in person and hash out any major policy differences between them.
Houston, Miami and Milwaukee are the three finalists for the 2020 Democratic National Convention.
On Wednesday night, the party also announced a historic data sharing agreement between the DNC, state parties and the "progressive ecosystem," to better coordinate the sharing of valuable information on Democratic voters.
The new system, the Democratic Data Exchange (DDEx), will be chaired by Howard Dean, a former DNC head and Vermont governor.
The gathering also comes as the Democratic presidential field is quickly coming into shape, with nearly a dozen candidates -- including five U.S. senators, six women and the nation's first openly gay candidate -- announcing either presidential exploratory committees or official presidential campaigns.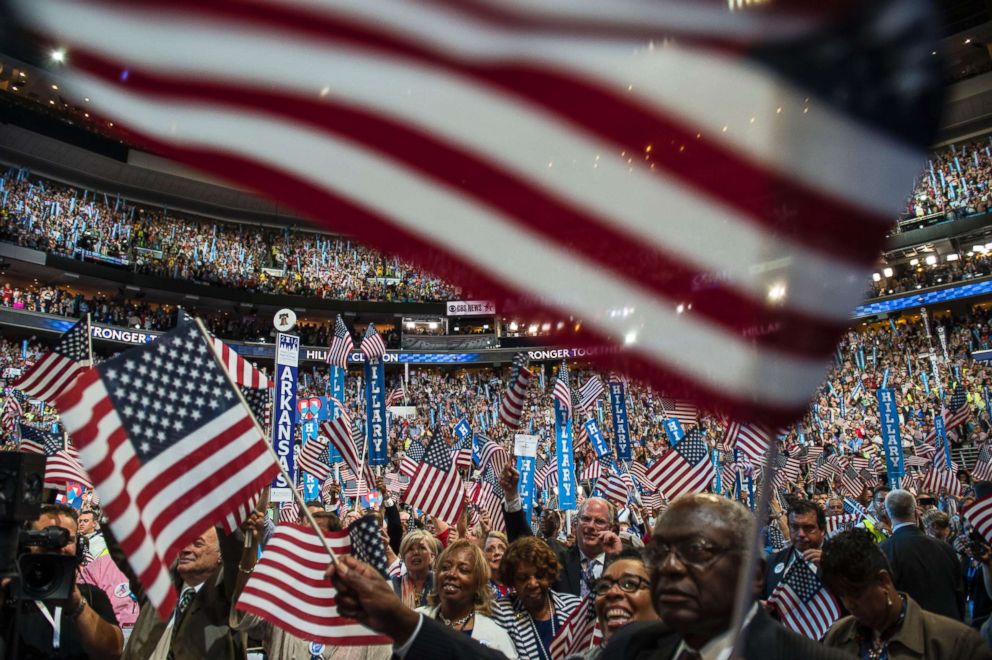 Party officials from states voting early in the primary process, like Nevada, said the growing and diverse presidential field will only serve to boost turnout and energize Democratic voters eager for a shot to deny Trump a second term in the White House.
"The diverse field is something that will get the Democratic base in Nevada really excited, and I think drum up more participation in our caucus process," Molly Forgey, the communications director for the Nevada Democratic Party, told reporters Thursday.
As the Democratic Party's presidential field takes shape, so too has the primary calendar that will have major impacts on how candidates strategically plan their travel as they try to make inroads as early in the process as possible.
Late last year, the state of California moved up its primary date to March 3, a significant shift that may give candidates, like Sen. Kamala Harris, incentive to invest more in her state.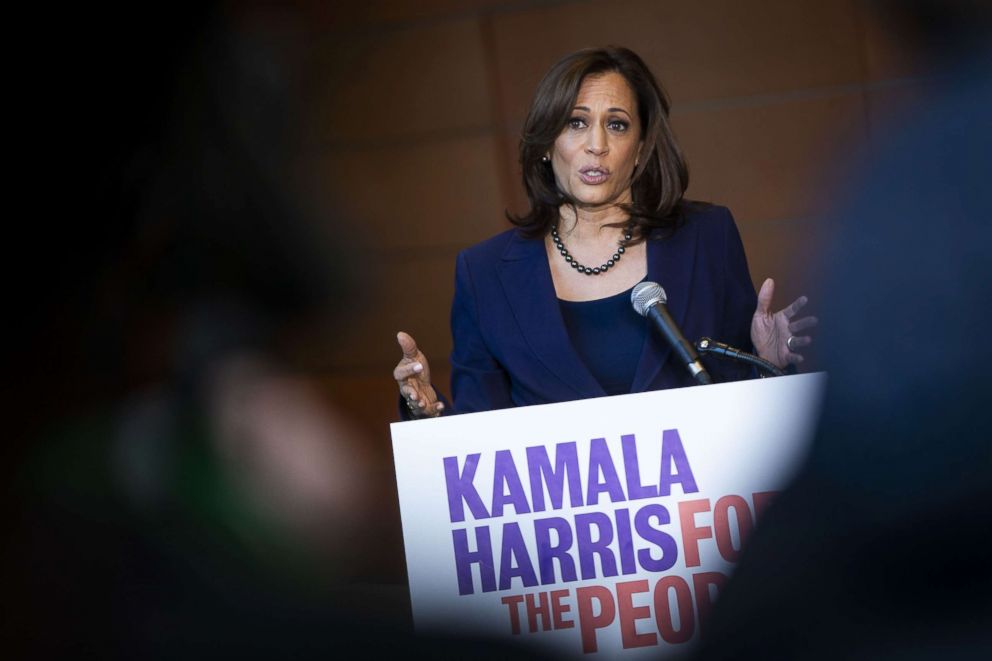 Early voting in California will also begin 30 days before primary day, meaning voters in the state can cast their ballots on the same day as the Feb. 3 Iowa caucuses.
The move rankled some in the party, but another top official in Nevada, whose 2020 presidential caucuses are set to take place on Feb. 22, said they have no concern about the move threatening their status as an early bellwether in the Democratic primary process.
"We're not concerned about California or Texas moving up because of how unique we are and how competitive our state is," Nevada Democratic Party Executive Director Alana Mounce said, "Because of the diversity, because we are the only battleground state in that window we know that anyone who does well in Nevada is going to do well in the general election."
Other topics of discussion at the DNC gathering include how states will continue to incorporate new rules about the transparency and accessibility of the primary process and clarifying the role of superdelegates in the nominating process.
Earlier this week the state of Iowa announced a proposal to hold "virtual caucuses," for Democratic voters unable to participate in the -- at times -- complicated and cumbersome process in person.
Officials from Nevada said they are considering their options on how to make the process more accessible, but did not say whether online or virtual voting was under consideration.