DOJ inspector general will investigate 2018 seizure of House Democrats' data
Trump's Justice Department secretly seized data from Democrats and their aides.
A day after reports surfaced that prosecutors in former President Donald Trump's Justice Department secretly subpoenaed Apple for data from at least two Democrats who served on the House Intelligence Committee, as well as their aides and family members, in the course of investigating leaks, Deputy Attorney General Lisa Monaco has referred the matter to the Department of Justice inspector general for investigation, a DOJ official told ABC News.
"The review will examine the Department's compliance with applicable DOJ policies and procedures, and whether any such uses, or the investigations, were based upon improper considerations," the inspector general's office said in a statement. "If circumstances warrant, the OIG will consider other issues that may arise during the review."
A House Intelligence Committee official confirmed to ABC News Thursday that Apple notified roughly a dozen people associated with the committee just last month that the DOJ issued grand jury subpoenas for their information and metadata in February 2018.
The story was first reported by The New York Times.
Ranking Senate Judiciary Committee member Chuck Grassley (R-Iowa), said Friday he supports the IG's investigation into the matter.
"Investigations into Members of Congress and staff are nothing new, especially for classified leaks," Grassley said in a statement to ABC News. "The Justice Department has specific procedures for such sensitive investigations, and the inspector general is already working to determine if they were followed."
Grassley's statement was an indication that he would not be supporting calls by Senate Democratic leaders for former Attorney General Jeff Sessions and his successor, Bill Barr, to testify about the data seizure or else face a subpoena.
"This appalling politicization of the Department of Justice by Donald Trump and his sycophants must be investigated immediately by both the DOJ Inspector General and Congress," Senate Majority Leader Chuck Schumer and Judiciary Committee Chairman Dick Durbin said in a joint statement Friday, calling the Trump-era effort "a gross abuse of power and an assault on the separation of powers" that the panel "will investigate vigorously."
"Former Attorneys General Barr and Sessions and other officials who were involved must testify before the Senate Judiciary Committee under oath. If they refuse, they are subject to being subpoenaed and compelled to testify under oath," the two said.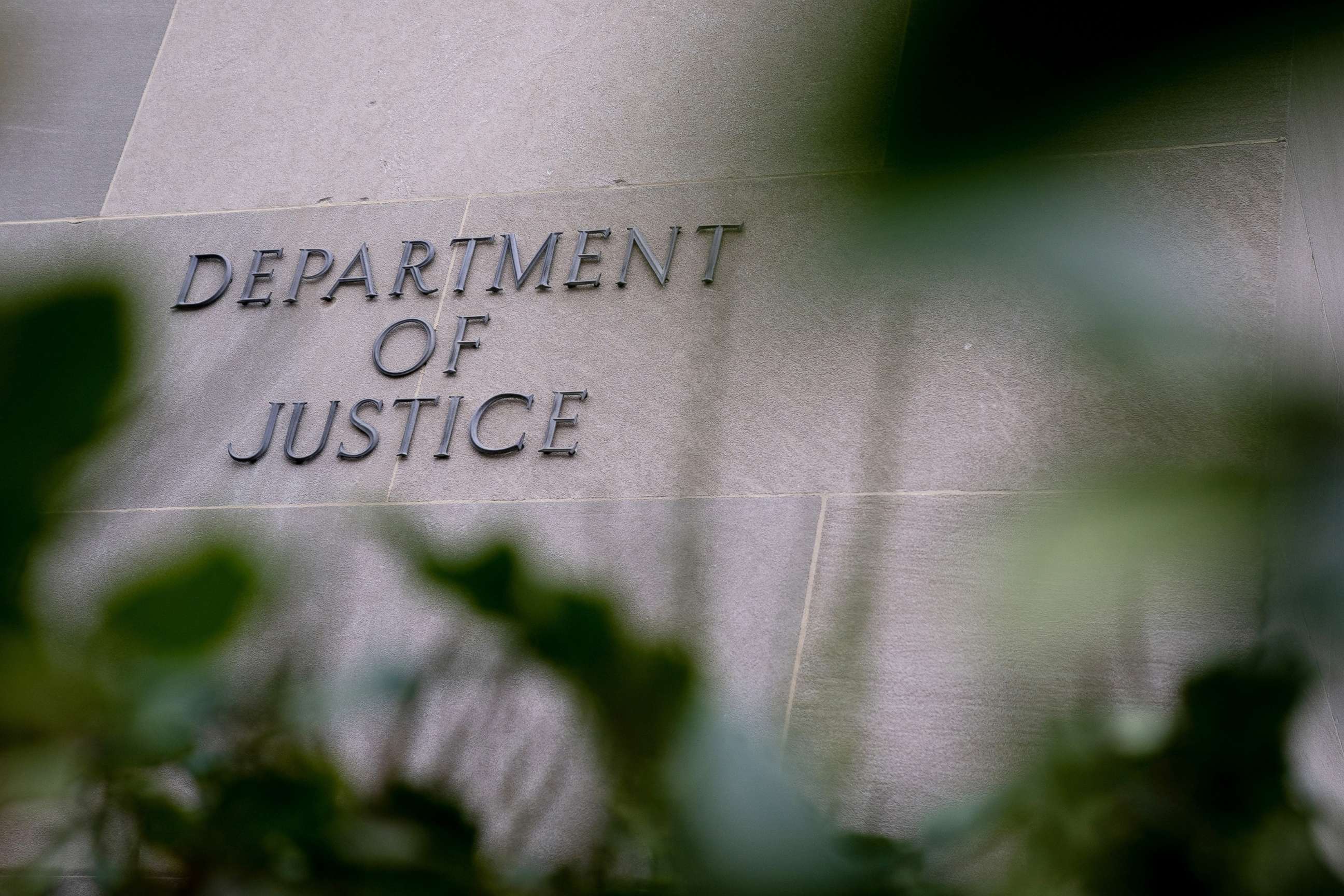 But according to the power-sharing agreement between the leading Democrat and Republican in the evenly-split Senate, Chairman Durbin must obtain the approval of at least one Republican on the panel in order to approve any subpoena, should the officials refuse to testify.
Schumer and Durbin dared Republicans to object.
"This issue should not be partisan; under the Constitution, Congress is a co-equal branch of government and must be protected from an overreaching executive, and we expect that our Republican colleagues will join us in getting to the bottom of this serious matter," they said.
The Justice Department secured a gag order on Apple that expired this year, so lawmakers did not know they were being investigated until Apple informed them last month, according to multiple sources. Apple declined to comment to ABC News.
Apple turned over only metadata and account information, not photos, emails or other content, according to one person familiar with the inquiry.