The Justice Department on Thursday moved to dismiss its criminal case against retired Lt. Gen. Michael Flynn, the first national security adviser to President Donald Trump, marking the conclusion of one of the most notable prosecutions brought by former special counsel Robert Mueller.
Flynn twice pleaded guilty to one charge of lying to federal investigators about his discussions during the presidential transition with Russian Ambassador Sergei Kislyak in December 2016. Since his first plea, in December 2017, Flynn spent a considerable portion of his extensive legal purgatory cooperating with the federal prosecutors.
But Thursday's blockbuster reversal was preceded by months of haggling by Flynn's counsel to have charges dropped.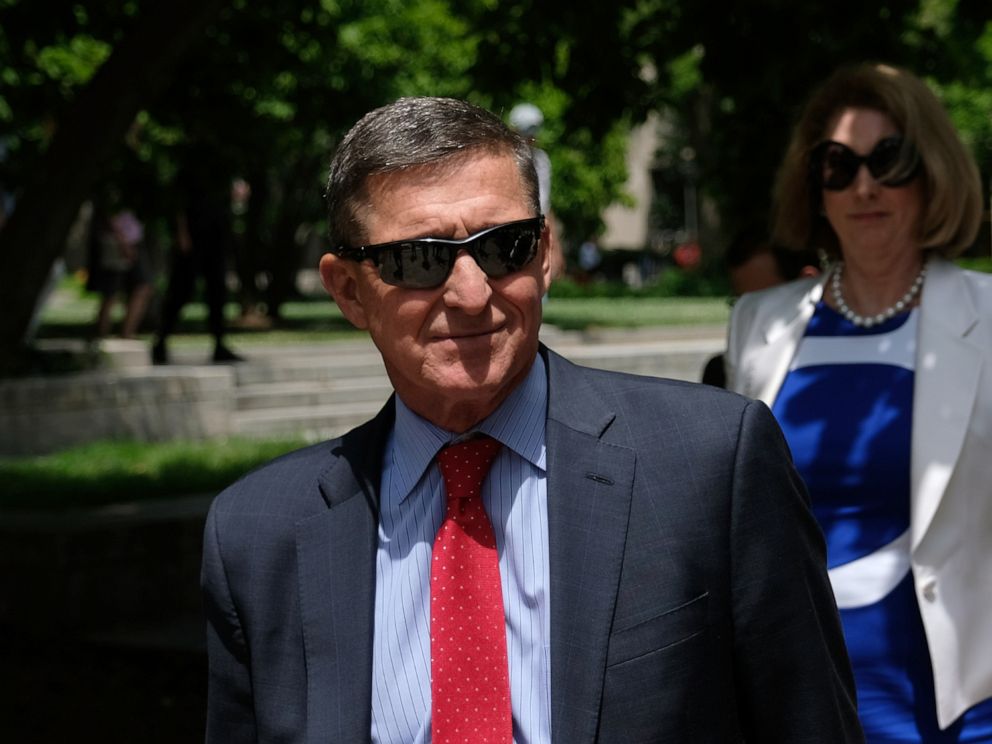 Just last week, a federal judge cleared the release of four new FBI documents in Flynn's after the Justice Department joined Flynn's legal team in a motion to make the materials public. Those records showed hand-written notes taken by senior FBI officials about the interview in which Flynn lied to investigators.
On Thursday, prosecutors wrote that "the Government is not persuaded that the January 24, 2017 interview was conducted with a legitimate investigative basis and therefore does not believe Mr. Flynn's statements were material even if untrue."
Prosecutors wrote that "continued prosecution of this case would not serve the interests of justice."
"The government concluded that the interview of Mr. Flynn was untethered to, and unjustified by, the FBI's counterintelligence investigation into Mr. Flynn," the filing read.
Hours before the Justice Department's filing, former special counsel prosecutor Brandon van Grack withdrew from Flynn's case without explanation. Van Grack had worked over the past several months with U.S. attorney Jeffrey Jensen who was appointed by Attorney General William Barr to conduct a review into the case earlier this year.
In a statement to reporters, Jensen said he "concluded the proper and just course was to dismiss the case. I briefed Attorney General Barr on my findings, advised him on these conclusions, and he agreed."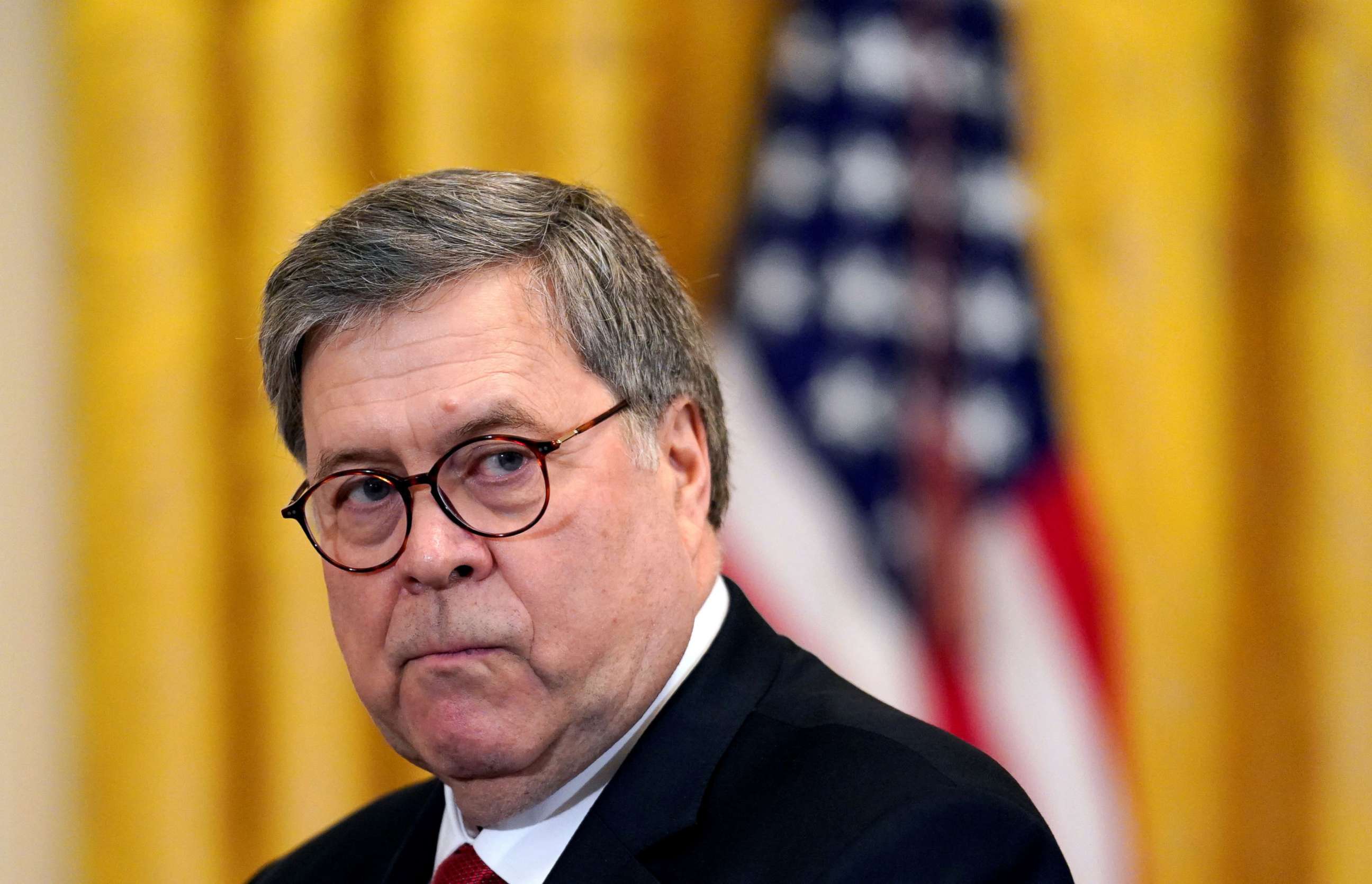 In his first public comments since the Justice Department's stunning move, Barr defended the controversial decision saying he believed it was "our duty" to do it.
"A crime cannot be established here... they did not have a basis for a counterintelligence investigation against Flynn at [the stage of his FBI interview,]" Barr said in an interview with CBS News.
Asked whether it still remains true that Flynn lied to the FBI, Barr pivoted -- saying, "you know, people sometimes plead to things -- that turn out not to be crimes."
When asked about the impression he is doing "the president's bidding," Barr answered, "I am doing the law's bidding," and said he would be ready for any political attacks that occur as a result.
"I'm prepared for that. I also think it's sad these partisan feelings are so strong that people have lost any sense of justice," Barr said.
At the close of the interview, Barr was asked how he feels his decision to dismiss the case would play in the history books.
"History is written by the winners," said, laughing, "so it's largely depends on who is writing the history," he answered.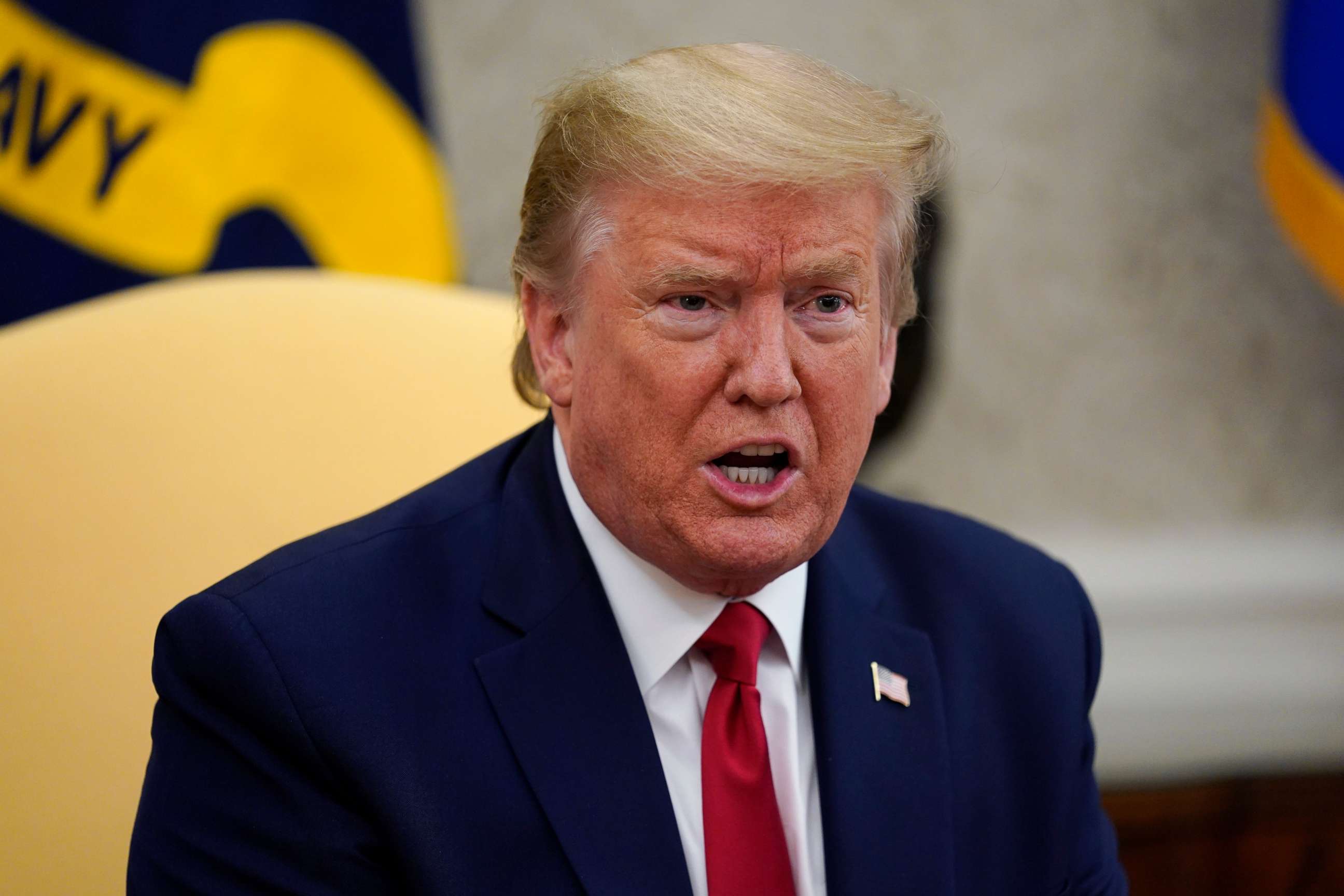 Reacting to the news in an Oval Office meeting with Texas GOP Gov. Greg Abbott, Trump called Flynn "an innocent man" and condemned those who brought the case as "dishonest, crooked people."
"I didn't know that was happening at this moment," Trump said. "I felt it was going to happen just by watching and seeing like everybody else does."
Multiple senior level sources told ABC News the White House was made aware of the Justice Department's decision to drop charges against Flynn earlier Thursday morning. Jay Sekulow, the president's attorney, released a statement Thursday afternoon rejoicing that "justice has been served."
"The actions of the Special Counsel against General Flynn were outrageous," Sekulow continued. "Bob Mueller should be ashamed of the conduct of his agents and lawyers during the Special Counsel investigation. The Attorney General and the Department of Justice are correcting a horrible wrong."
Sidney Powell, an attorney for Flynn, said in a statement, "this is an historic day for our country, and for truth, justice and the rule of law—thanks to the integrity of the Attorney General, and to other prosecutors and agents who were willing to search for the truth and bring it to light. The General and his family thank the hundreds of millions of patriotic American who have supported him with everything from prayers and tweets to financial contributions throughout this three-year ordeal."
Reached for comment, Flynn's brother, Joe Flynn, told ABC News, "Holy moly! After three and a half years of tortuous prosecution, justice has been served."
The FBI did not immediately respond to ABC News' request for comment.
ABC News' Ali Dukakis, James Meek, and Elizabeth Thomas contributed to this report.
This report was featured in the Friday, May 8, 2020, episode of "Start Here," ABC News' daily news podcast.
"Start Here" offers a straightforward look at the day's top stories in 20 minutes. Listen for free every weekday on Apple Podcasts, Google Podcasts, Spotify, the ABC News app or wherever you get your podcasts.