Black women have been at the front of the conversation surrounding possible running mates for former Vice President Joe Biden, but his campaign must be careful when it comes to both his and his potential running mates' records on police brutality, Dr. Leah Wright Rigueur said on ABC News' 'Powerhouse Politics' podcast.
For example, his controversial comments last month suggesting looters in Minneapolis be shot and calling protesters "thugs" marks the latest example of the president choosing to stoke long standing racial divides rather than trying to comfort a hurting community, a reality that critics have said are at odds with his campaign's effort to court black voters.
Wright Rigueur said that the bill introduced by Republicans in the Senate to enact some police reforms is a good start, but she still feels that the party isn't willing to go far enough to address some of the experiences that Scott has talked about when discussing policing and police brutality, although to her it seems much of the country is ready to have those conversations.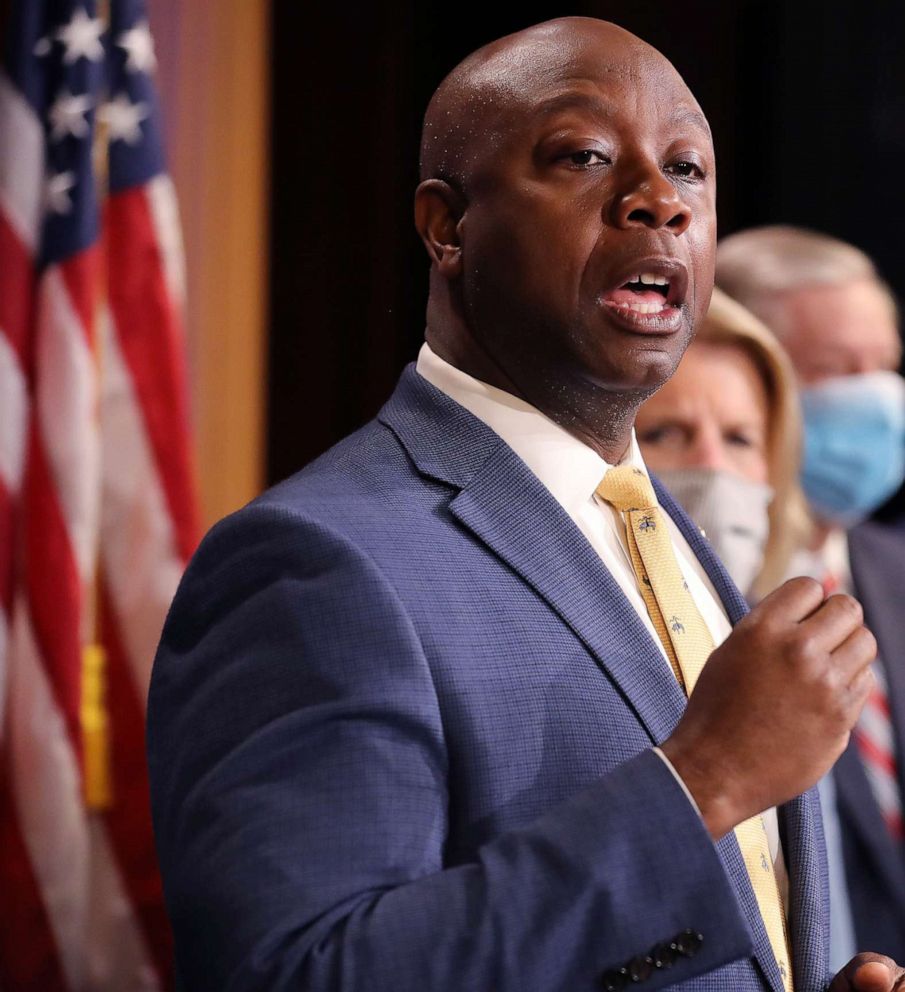 "These incidents are actually affecting public culture and our cultural understanding of the moment. I think part of what people are really grappling with is that they're really trying to define and figure out what racism means," she said
Wright Rigueur said that recent protests have illuminated for many Americans what their personal biases look like, and that racism is more than an individual interaction.
"And so one of the things that we see people latch on to is this idea that racism is an individual interaction, part and parcel, people interact with one another and that's how they treat one another. But instead, what these protests are showing is that racism--systemic racism-- is racism that is not about the individual, but that it's built into systems and reinforces these problems, these discriminations, these inequalities and these biases. And so that's what we have to, I think, pay attention to. And that's what people are beginning to really grapple with," Wright Rigueur said.