As I biked along the train tracks of Homestead, Pennsylvania, I heard a crowd cheering beneath the High Level Bridge. Earlier in the day, I had spoken to a local bar owner named Jerry who recommended that I check out an event taking place there. Unlike the Republican and Democratic Conventions, no press credentials were required for this smackdown.
Security and ticketing was lax. A man smoking an old-fashioned tobacco pipe allowed me to enter without any hassle whatsoever, a nice change after four days of daily security pat-downs and medal detectors at the RNC in Cleveland. Tickets cost $5, but my fee was waived.
Jerry found me moments after I entered and began promoting the ring fights with the same gusto as Don King.
"We got the kids, we got the grown up, we got everything you could possibly think of for a wrestling match under the bridge," said Jerry.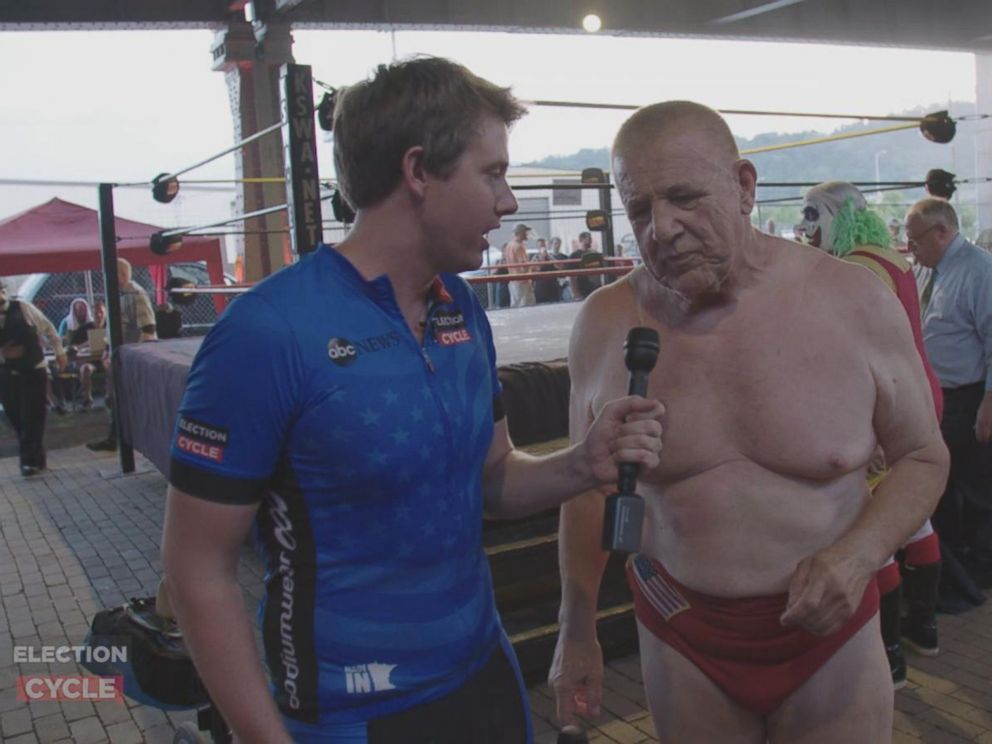 After pushing through a crowd of about 300 people, I found myself standing ringside at a tag-team match featuring Nikolai Volkoff. The 68-year-old is apparently a legend in the professional wrestling world where he often performed as a villainous Russian despite his Croatian roots.
I polled Volkoff about the presidential election after his own victory and he declared his allegiance to Donald Trump. "Hillary for jail," said Volkoff.
Nearby stood the mayor of Homestead, Betty Esper. She was about 3 feet shorter than Volkoff, but her personality was just as tall. Esper, 82, has served as the town's mayor since 1990 but this was just her second year attending "Brawl Under the Bridge." Last year, she said she picked a fight with a wrestler but "he was too chicken."
"I've always been a Hillary fan. With all the negatives about her, she has the brains to run this country," said Esper. As for Trump? "He's a phony," she remarked.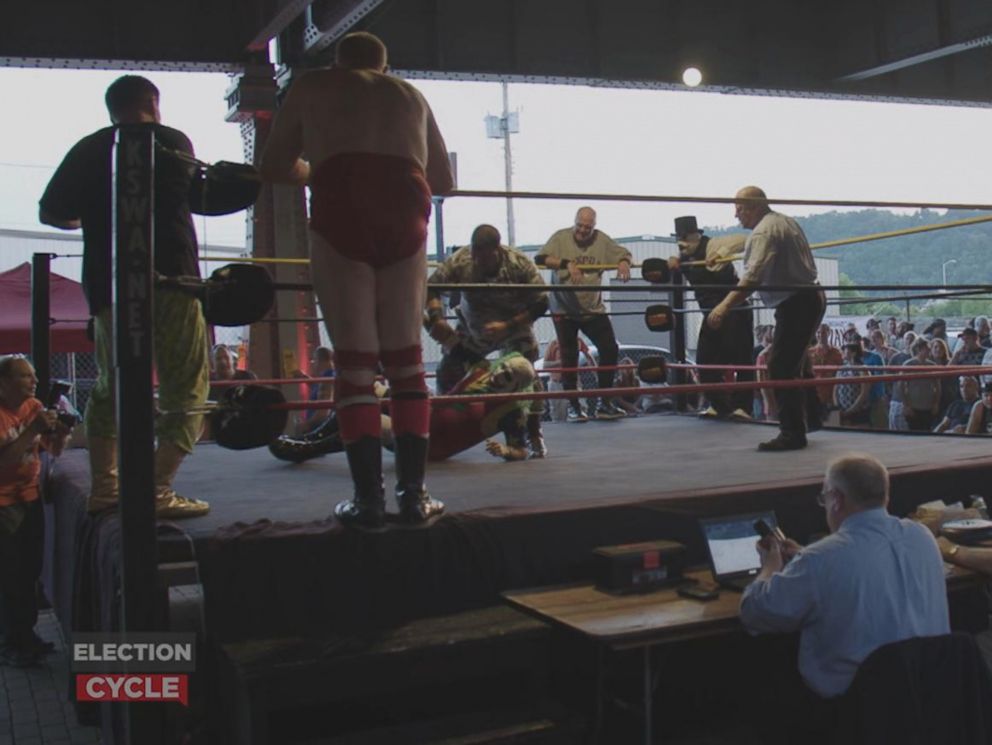 During a lull in the match, the announcer invited me to jump into the ring to take an informal survey of the crowd. Both Trump and Clinton received equally loud boos. My survey was cut short when the "Face of Pittsburgh" leaped onto the platform and declared himself as a third-party presidential candidate.
The fighting continued and escalated until the ultimate "Ambulance Match" at 10 p.m. The loser left in a ambulance.
Representatives for the Keystone State Wrestling Alliance (KSWA) said they look forward to hosting "Brawl Under the Bridge III" next summer. I'll be there.
ABC News' Michael Koenigs is cycling 500 miles from the Republican Convention in Cleveland to the Democratic Convention in Philadelphia. Along the way, he'll be interviewing politicians, pundits and voters about the major issues of the 2016 election.