Bottom line, elections are about how many votes candidates get, but other numbers can also tell us a lot about the trends that make up the two-year election cycle.
Here are five of the most memorable from this election:
1. 113 million people voted
About 113 million Americans are estimated to have come out to exercise their right to vote on this election, according to an initial turnout estimate from Edison Research. That's 49 percent of the total population eligible to vote, a record for a midterm election in the U.S.
2. 38 percent Democrats, 32 percent Republicans, 30 independents
Democrats account for 38 percent of voters in preliminary exit poll results so far, while Republicans made up 32 percent and 30 percent responded as independent. This compares with 36-37-27 percent in 2014 and 37-33-29 in 2016.
3. 33 flipped seats
According to ABC News' projections, 30 House seats have changed color so far, with Democrats flipping 29 Republican-held seats blue and Republicans flipping one Democrat-held seat.
Fourteen of those seats came from districts Hillary Clinton won in 2016. Of 25 Republicans running in Hillary's districts, only three have been able to defend their seats so far, and eight seats in California and Washington are still too close to determine.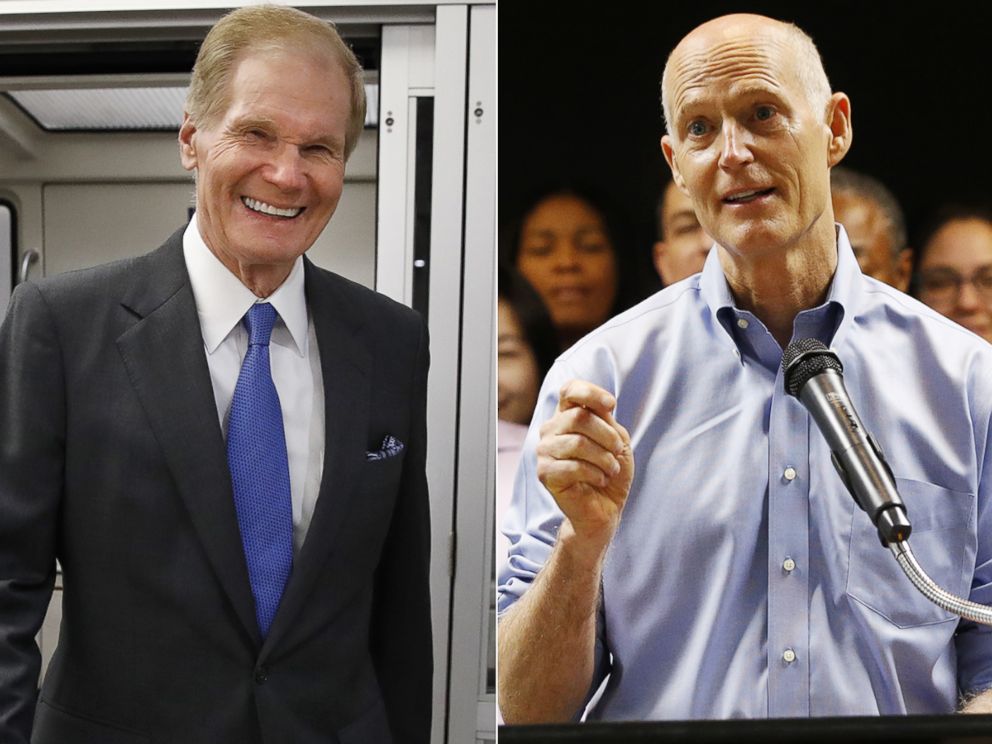 Republicans have managed to pick up at least three seats in the Senate, including in Indiana, North Dakota and Missouri. Three races in Montana, Florida and Arizona have not been called yet, but Republicans are leading in all three. A runoff will be held in Mississippi.
Despite the president's party's strong reaffirmation of the Senate control, the voter count shows that Democrats lead the Senate popular vote by more than 9 million as of early Wednesday morning, with many more still outstanding in California and Washington, where both candidates are Democrats.
This again brings up a growing government-reform movement within some Democratic party circles to re-design the Senate to be more proportionally representative, a call that resurfaced following the Kavanaugh vote, in which senators opposing confirmation represented a larger portion of the U.S. population.
In statewide elections, Democrats flipped at least seven governorships from red to blue Tuesday night.
4. 110 female winners
It was a historic night for female candidates, with a record number of women elected to Congress.
According to ABC News' projections, at least 98 women will join the House of Representatives, with 84 Democrats and 14 Republicans, and 12 will join the Senate, 10 of whom will be Democrats and two are Republicans.
Tuesday's big win for women comes as an unprecedented number of women ran and won for the first time.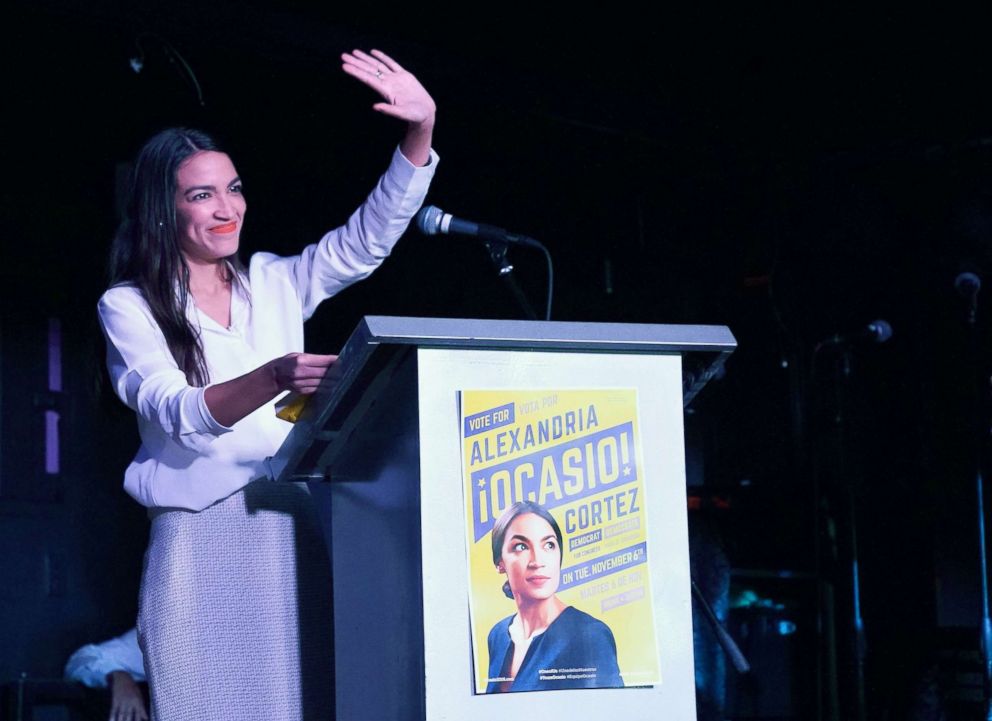 Of the 98 female winners in the lower chamber, 42 were non-white women, including Michigan Democrat Rashida Tlaib and Minnesota Democrat Ilhan Omar, who will be the first Muslin-American women in Congress. In the upper chamber, Hawaii Democrat Mazie Hirono was the only non-white woman of the 12 female winners.
5. $5.2 billion spent
The historic election came with record-breaking spending in the election cycle.
According to an analysis of Federal Election Commission data by the Center for Responsive Politics, the total amount of money spent on federal races in this election cycle is expected to reach $5.2 billion, a 35 percent increase from the 2014 midterms.
This includes spending from candidate campaigns party committees and more than 3,200 outside groups, including super PACs and political nonprofits, which have reported spending at least $1.3 billion, a 60 percent increase from 2014.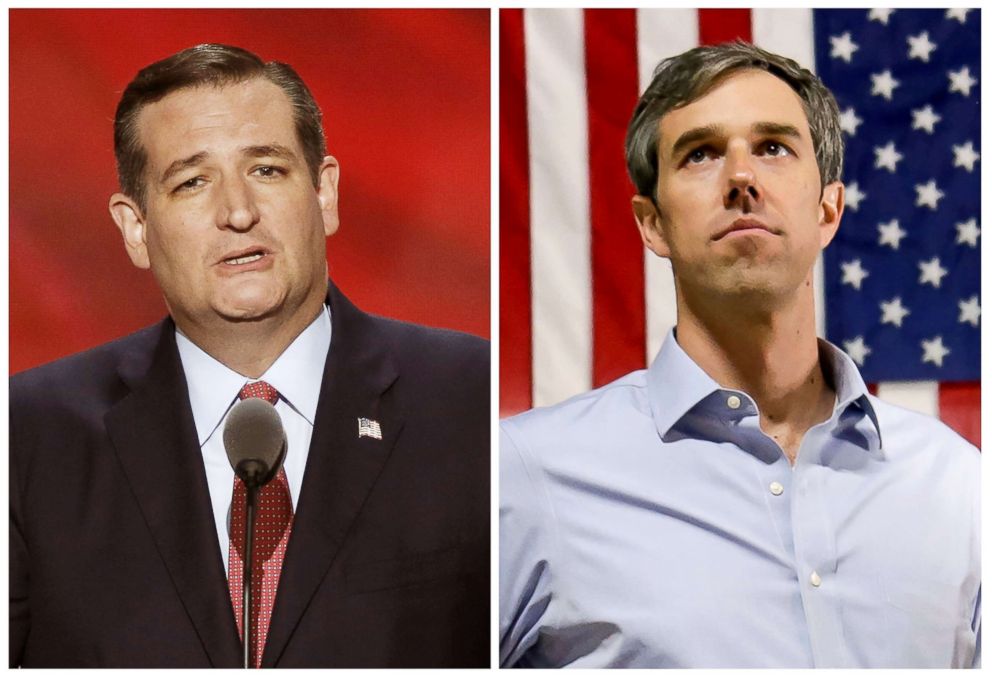 A straggler Senate race between Democrat Bill Nelson and Rick Scott in Floria, still too close to be called, turned out to be the most expensive congressional race this election, bringing in more than $181 million from candidate campaigns and outside groups.
The most expensive House race came from a California district with high percentage of immigrant population. A race still too close to call, candidates, including Democrat Gil Cisneros and Republican Young Kim, have spent $21 million throughout the election cycle, and outside groups have $14 million.
ABC News' John Verhovek, Adam Kelsey, MaryAlice Parks and Imtiyaz Delawala contributed to this report.