LAWRENCE, Mass. -- Massachusetts Sen. Elizabeth Warren is off to the races, announcing on Saturday that she would be running for president in 2020.
The former Harvard law professor formally launched her presidential campaign in Lawrence, Massachusetts, before an animated crowd in frigid temperatures. She offered a clear message of persistence and cited a track record as a fighter beginning in her early years living in Oklahoma.
The senior senator also echoed a similar theme touted by the crop of Democratic contenders already in the race — including her colleague California Sen. Kamala Harris — to unite the country amid deeply divisive times.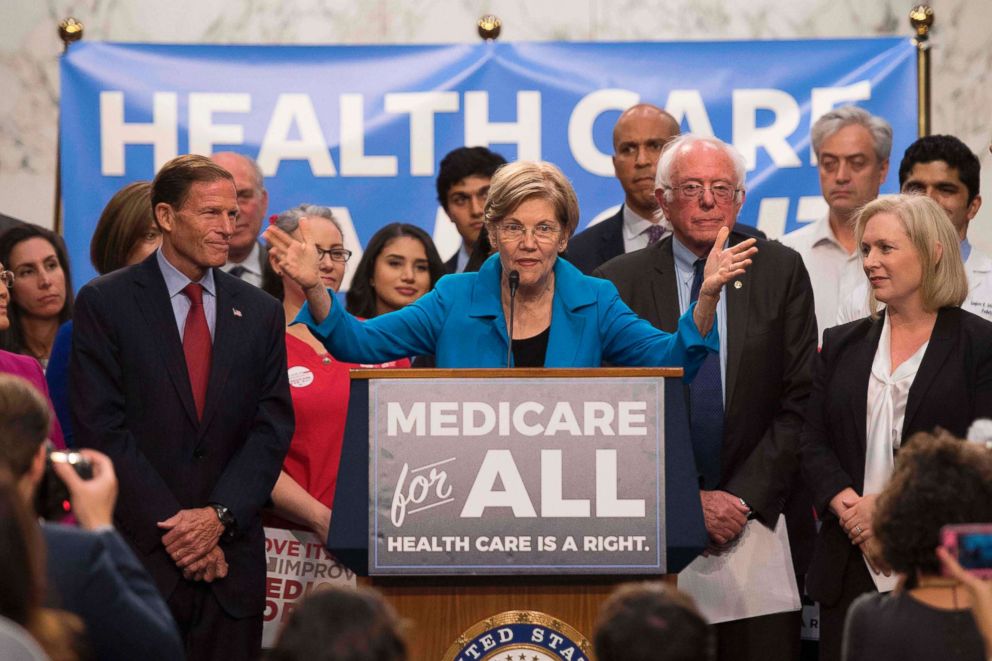 "This is the fight of our lives," the senator said. "The fight to build an America where dreams are possible, an America that works for everyone. I am in that fight all the way."
Chants of "enough is enough" and "it's not fair" frequently broke out throughout the crowd. There were about 3,500 people packed into the quad at Everett Mills, according to campaign staff.
Warren chose Lawrence as her launch site to share the history of the city, hearkening back to its early roots nearly a century ago as a haven for immigrants and reminding the audience that it was once a booming center for American industry and reform of labor rules — the Bread and Roses strike catalyzed these changes, which included giving workers weekends.
"The story of Lawrence is a story about how real change happens in America," Warren asserted. "It's a story about power — our power — when we fight together."
Some of the biggest applause from the audience came as Warren delivered a forceful rebuke of the Trump administration for what she called "terrible acts" and the "most corrupt."
"The man in the White House is not the cause of what's broken, he's just the latest — and most extreme — symptom of what's gone wrong in America," she began. "It won't be enough to just undo the terrible acts of this administration… Our fight is for big, structural change."
"We all know the Trump Administration is the most corrupt in living memory," she said. "But even after Trump is gone, it won't be enough to do a better job of running a broken system."
In a tweet on Saturday afternoon, Trump said that he would see Warren on the campaign trail, and asked if she would be running as the first Native American presidential candidate.
Trump's campaign manager, Brad Parscale released a statement before Warren even took the stage to make the announcement, calling her a "fraud."
"Elizabeth Warren has already been exposed as a fraud by the Native Americans she impersonated and disrespected to advance her professional career, and the people of Massachusetts she deceived to get elected," the statement reads. "The American people will reject her dishonest campaign and socialist ideas like the Green New Deal, that will raise taxes, kill jobs and crush America's middle-class. Only under President Trump's leadership will America continue to grow safer, secure and more prosperous."
Warren's announcement comes on the heels of a tumultuous week after new fallout over her claim of Native American ancestry — a claim that, at times, has been a distraction in her political career and a potential impediment on her presidential ambitions. The issue this week arose from a Washington Post report that Warren had identified herself as "American Indian" on a 1986 registration card for the State Bar of Texas.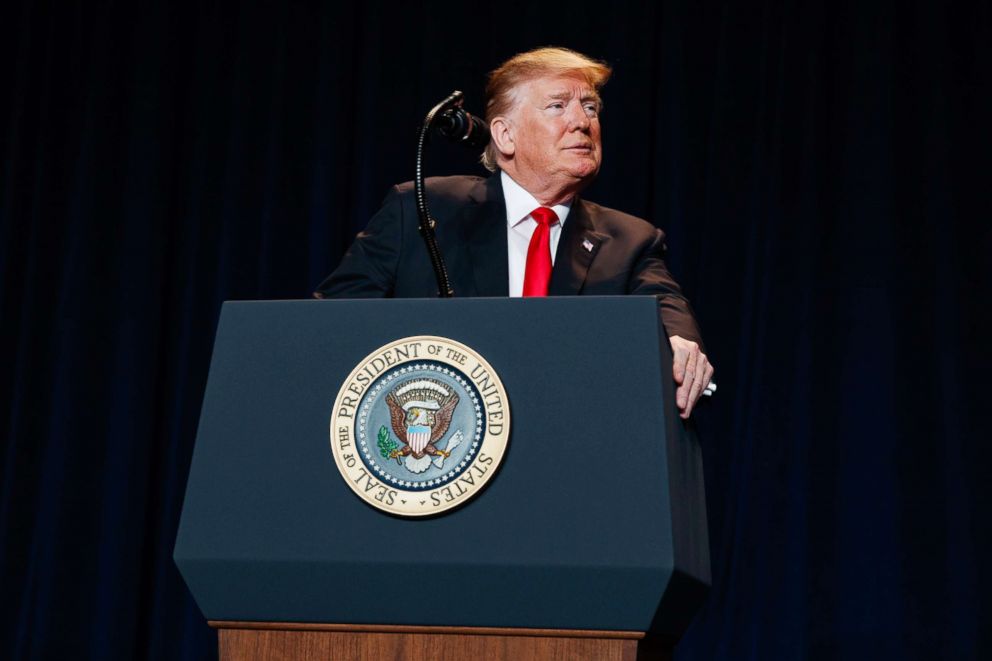 Several attendees, however, dismissed the criticisms against Warren for identifying herself on the registration card.
"My understanding is that in her childhood she was told that's what her background was and I don't see anything malicious about it," Scott DeVow told ABC News. "It's a non-event."
Warren did not address the controversy in her speech, but a spokesperson had previously said the registration card was not an application to the bar and that it was only used for statistical purposes.
This most recent stumble in the saga over Warren's Native American heritage seemed to disrupt her momentum heading into Saturday's announcement and it also raised questions about the durability of her campaign as she continues to confront negative headlines.
After first being elected to the Senate in 2012, Warren rose to the highest echelons of the Democratic Party by taking on Wall Street, propping up the middle class and helping create the Consumer Financial Protection Bureau under President Barack Obama after the 2008 financial crisis.
Following Saturday's announcement, Warren heads to Dover, New Hampshire. As an early primary state — and because of its proximity to Massachusetts and significance as a linchpin in presidential contests — New Hampshire is expected to be key to Warren's campaign.
ABC News' Mary Bruce, Adam Kelsey, Mariam Khan, and John Verhovek contributed to this report.