EPA spent almost $118,000 on Scott Pruitt's flights, many of them first class
EPA Administrator Scott Pruitt spent almost $118,000
Environmental Protection Agency Administrator Scott Pruitt spent almost $118,000 in flights — many of them first class — during his first year in the role, according to documents the agency provided to the House Oversight Committee.
In the letter to Chairman Trey Gowdy, a Republican who requested the documents last month, the agency says that the EPA approved the administrator's first or business class flights based on a recommendation from his security detail.
There have been multiple questions about the cost of Pruitt's travel, especially after the agency confirmed that he often flies first and business class citing security reasons. The EPA's inspector general is currently investigating the cost of his travel from last year and whether the agency followed all proper procedure in making travel decisions.
"This location allows the Administrator's security agents to expeditiously exit with him upon the occurrence of a threat," Associate Administrator Troy Lyons wrote in the letter.
The documents were first reported by The Daily Beast and provided to the committee on Tuesday.
Neither the EPA or the House Oversight Committee has responded to ABC News' request to review the documents.
The agency sent a similar letter to Democrats on the House Energy and Commerce Committee on Wednesday confirming that Pruitt travels first class for security reasons and that his security detail also travels first class.
The EPA has said that Pruitt receives "an unprecedented number of threats" directed at the administrator and his family, which has led them to increase his security detail. Pruitt has also said that the decision to place him in an upgraded class was made after at least one problematic interaction with another passenger during one of his trips in his first few months as administrator.
Pruitt recently said in an interview with CBS News that he has asked his security team to find a solution that would include more flights in coach.
The letter also says that Pruitt's security detail also traveled in first class on these trips but does not include documents on the cost of those flights.
In addition to the cost of Pruitt's first class flights the agency has also confirmed that Pruitt took at least one chartered flight and multiple flights on government planes totaling more than $58,000.
Among questions being raised is one trip that included a flight on his way to Italy for the G-7 environmental summit in June. That trip included multiple flights including a flight on a military plane and a first-class flight. He stayed in Italy for at least three days. Pruitt's publicly released schedule shows that he attended the G7 welcome reception and stayed for one day of meetings and flew back to Washington the same day.
ABC News has exclusively obtained a June 2017 photo of Pruitt deplaning a military-owned plane at New York's John F Kennedy International Airport.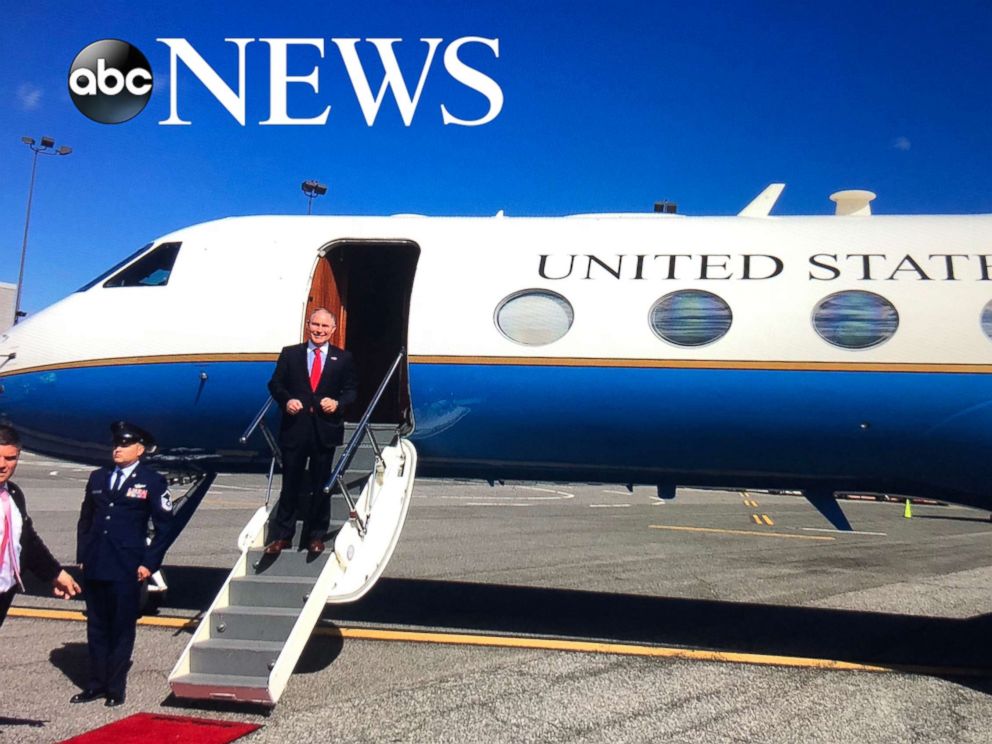 Democrats on the House committee with oversight of EPA commented on the photo on Twitter.
In that instance, Pruitt was approved to take a military plane from Cincinnati to New York before his trip to Italy for the G-7 environmental summit. That flight cost $36,000 and was approved so Pruitt could join President Trump at an event in Cincinnati and still make his flight to Rome, which was another first class flight leaving JFK airport.
More documents released this week showed that that trip to Italy cost the agency about $120,000 - about $90,000 on travel for Pruitt and his staff and an additional $30,000 more than previously made public for the cost of his security detail's travel the week of the trip.
Those documents were obtained by the Environmental Integrity Project through a Freedom of Information Act request and subsequent lawsuit. ABC News reviewed the documents.
The EPA disputed the cost of that trip Wednesday and said the total cost for travel and security was $84,000, not including the military flight from Cincinnati to New York.
E&E News, an energy and environment news outlet, has reported that Pruitt's security detail is more expensive than previous administrators, according to information obtained through a FOIA request. For example, documents released by EPA show that Pruitt's security detail cost upwards of $830,000 during the first quarter of the year.
The news outlet reported that former Administrator Gina McCarthy's security detail cost about $465,000 and Lisa Jackson's detail cost about $423,000 for the first quarter in their respective administrations.
Other lawmakers have also raised concerns about the costs of Pruitt's travel and security detail.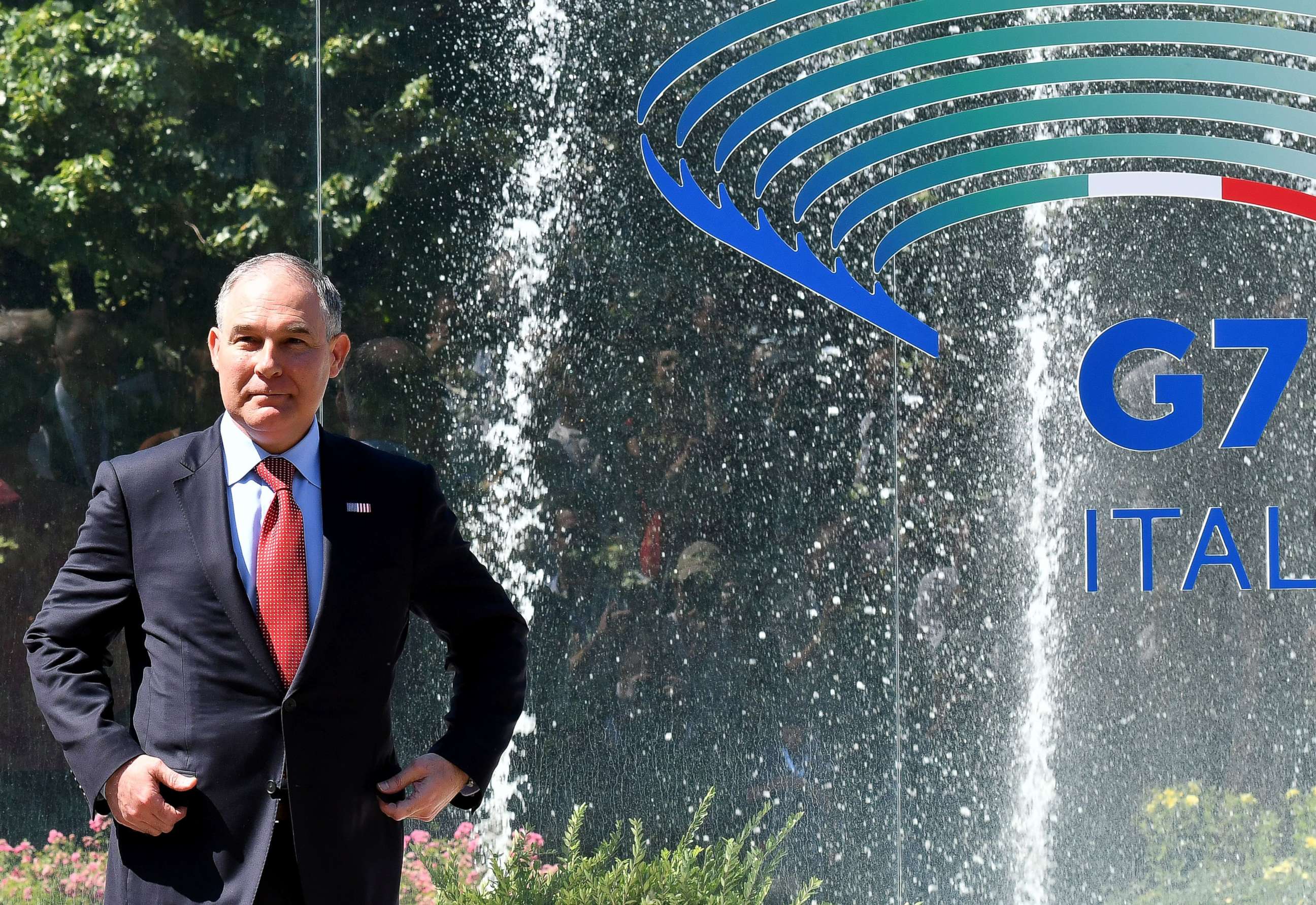 Sen. Sheldon Whitehouse, a Democrat on the Environment and Public Works Committee, sent a letter to the EPA inspector general on Tuesday asking them to provide more information on the cost of Pruitt's security and specifically how the agency handles his security on personal trips.
Whitehouse writes in the letter, which was reviewed by ABC News, that he has seen documents that Pruitt's security detail traveled with him on a trip in December where he had no official business scheduled. Pruitt allegedly flew to Lexington, Kentucky and attended a University of Kentucky basketball game on Dec. 29, flew to Los Angeles with his family on Dec 31 where they attended the Rose Bowl and then went to Disneyland on Jan. 2nd and 3rd, according to the letter.
"Information I have reviewed suggests that significant agency resources are being devoted to Administrator Pruitt's round-the-clock security, even when he is traveling on non-official business," Whitehouse wrote in the letter.
Whitehouse asks the EPA to provide more information about the cost of the security detail, including whether the agency issues tickets for agents to attend events like the Rose Bowl with the administrator.
He also asks the EPA to answer questions about whether the cost of Pruitt's security detail "detracts from the agency's agility to investigate environmental crimes."
In another part of the letter, Whitehouse says he has been told that Pruitt has requested lodging on his trips that is higher than the federal government's daily rate.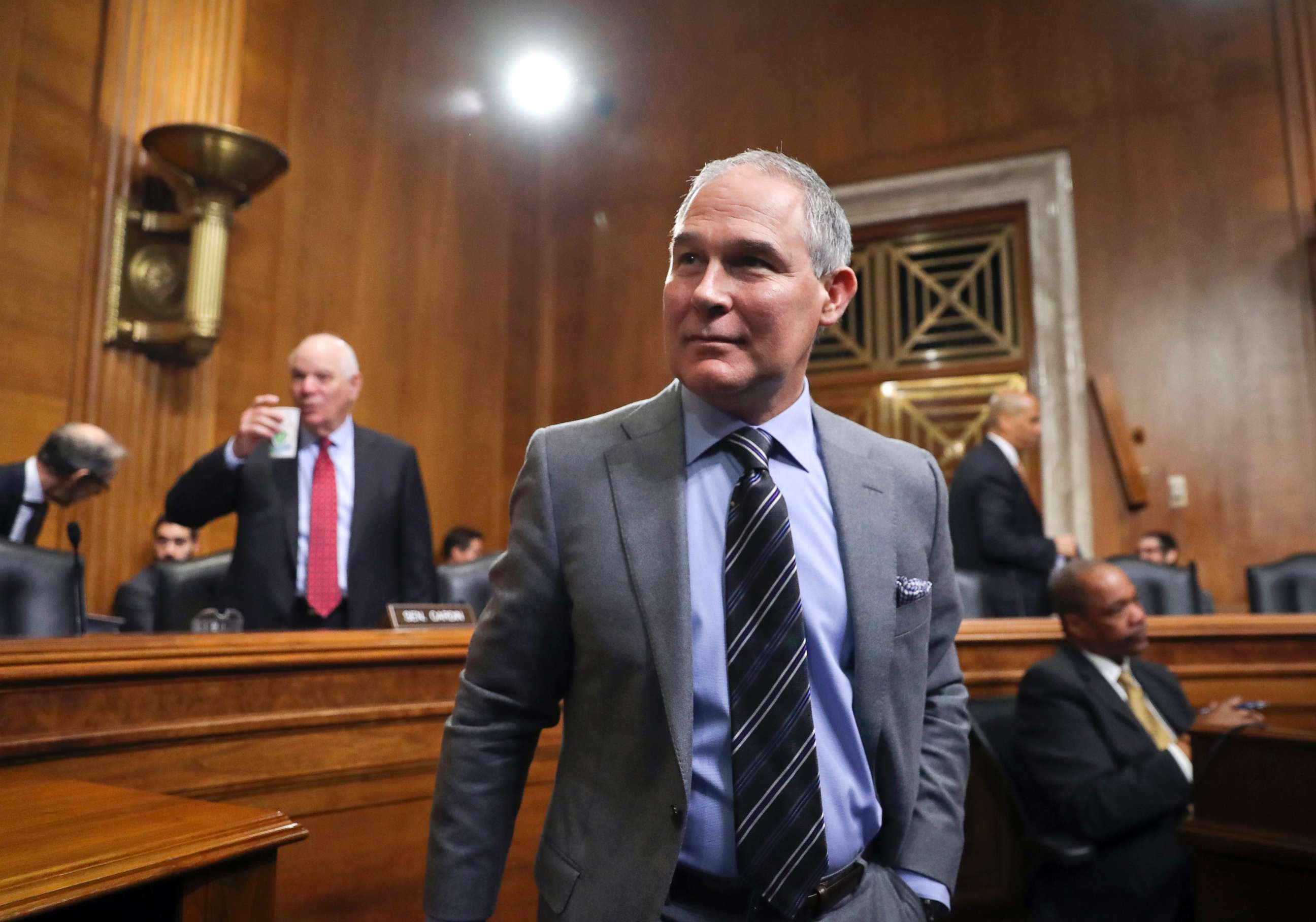 "While I consider matters of personal security to be extremely serious, personal security should never be used as a pretext to obtain special treatment," the senator wrote in the letter.
The EPA defended the costs.
"Administrator Pruitt follows the same security protocol whether he's in his personal or official capacity," EPA spokesman Jahan Wilcox said in a statement.
Democrats on the House Energy and Commerce Committee are also conducting a review of Pruitt's travel.
Ranking Member Frank Pallone, D-New Jersey, and Reps. Diana DeGette, D- Colorado, and Paul Tonko, D-New York, said in a statement today that they want Pruitt to answer questions about his travel spending in a hearing scheduled for next month.
"In recent days we've learned Administrator Pruitt has reportedly spent more than $105,000 on first class travel since last May, including some domestic flights, but it's unclear whether that figure includes the cost of his aides or security detail's travel. What is clear is that while he makes extreme cuts to critical public health and environmental protection programs, the Administrator has taken a holiday from all fiscal responsibility when it comes to his own travel and personal convenience," the Democrats said in a statement. "When Mr. Pruitt appears before the Energy and Commerce Committee next month, he must be prepared to explain why U.S. taxpayers should foot the bill for his lavish travel habits."