— -- Collin Hansen says he's watched with confusion as leaders from his evangelical Christian community staunchly defend President Donald Trump.
"You used to think morality is important. Now, morality is not important. You used to think repentance is important," said Hansen. "President Trump says that he's never had anything to ask forgiveness for. I mean it is very confusing."
For the Alabama-based editorial director of the Gospel Coalition, a network of evangelical churches in America, the head-scratching has now given way to alarm. Hansen believes the inability of public figures like Jerry Falwell Jr. and Tony Perkins to maintain their moral credibility by continuing to defend offensive or un-Christian behavior by Trump is a threat to the church itself.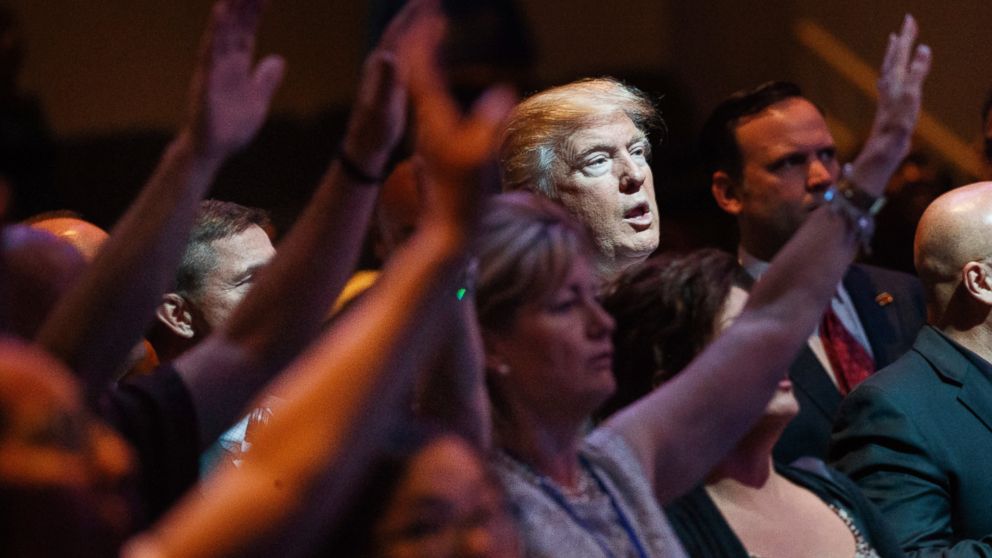 "We're ignoring the corruption inside the church -- the moral corruption, the theological corruption, because we're trying to protect the church against what we see as these outside threats, whether it be the gay rights lobby or abortion rights or Muslim refugees or illegal immigrants," Hansen told ABC News. "Meanwhile the compromises being made on the inside have the possibility of truly destroying the credibility of American Christian witness."
Hansen, who organizes evangelical conferences around the country and regularly writes about his faith in the context of modern politics, says he was once heartened by the reaction of faith leaders like Pastor James MacDonald, a member of then-candidate Trump's Evangelical Advisory Council who resigned in protest during the 2016 presidential campaign after Trump was caught on tape bragging about sexual assault, calling Trump's remarks, "misogynistic trash." But Hansen says he was disappointed that MacDonald was in the minority, and that so many others chose to remain silent or justified their continued support.
James Dobson, another of Trump's religious advisors and founder of Family Talk radio, said in a statement at the time that he found the comments "deplorable." He then hailed the Republican candidate's policy promises in contrast to his opponent's. "Mr. Trump promises to support religious liberty and the dignity of the unborn. Mrs. Clinton promises she will not," Dobson stated. Tony Perkins, president of the Family Research Council, said in an interview that his continued support of Trump was based on "shared concerns" not "shared values."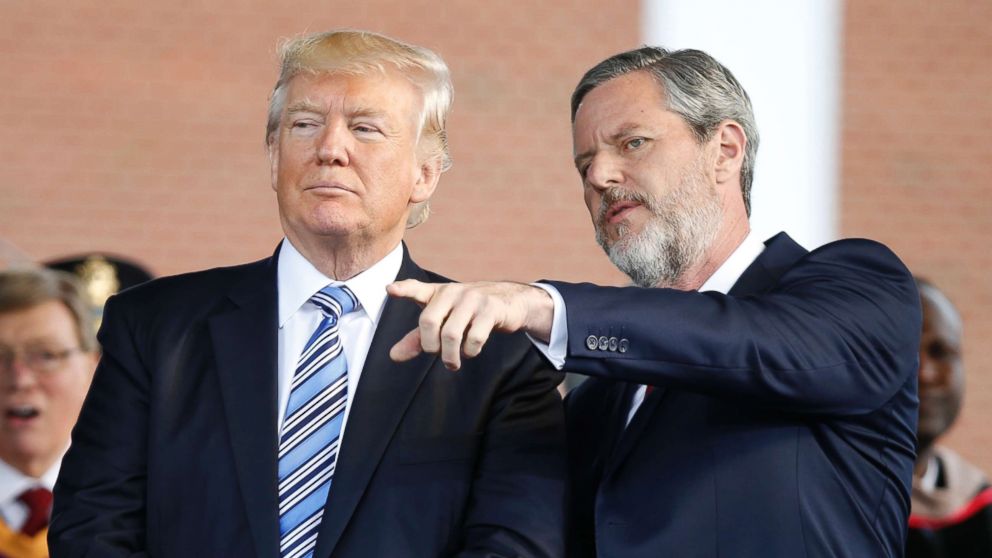 Hansen penned an op-ed for The Washington Post, calling out leaders for their hypocrisy, and calling upon a generation of younger evangelicals to take note. "An aspiring president of the United States can brag about sexually assaulting women and still claim the backing of many, if not most, of the older stalwarts in the Religious Right," he wrote in October 2016.
"I would say those people who have who continued to support President Trump now, those people did not speak out on that," Hansen said today. "I mean, it was pretty clear if you spoke out against President Trump you might face the wrath of his Twitter account."
After the 2016 presidential election, the white evangelical constituency that helped propel Ronald Reagan and George W. Bush to the White House went overwhelmingly for Trump, voting over 80 percent for the candidate who promised to appoint a conservative Supreme Court Justice to the bench, despite more than a dozen women accusing him of sexual assault. Trump has denied all of those allegations.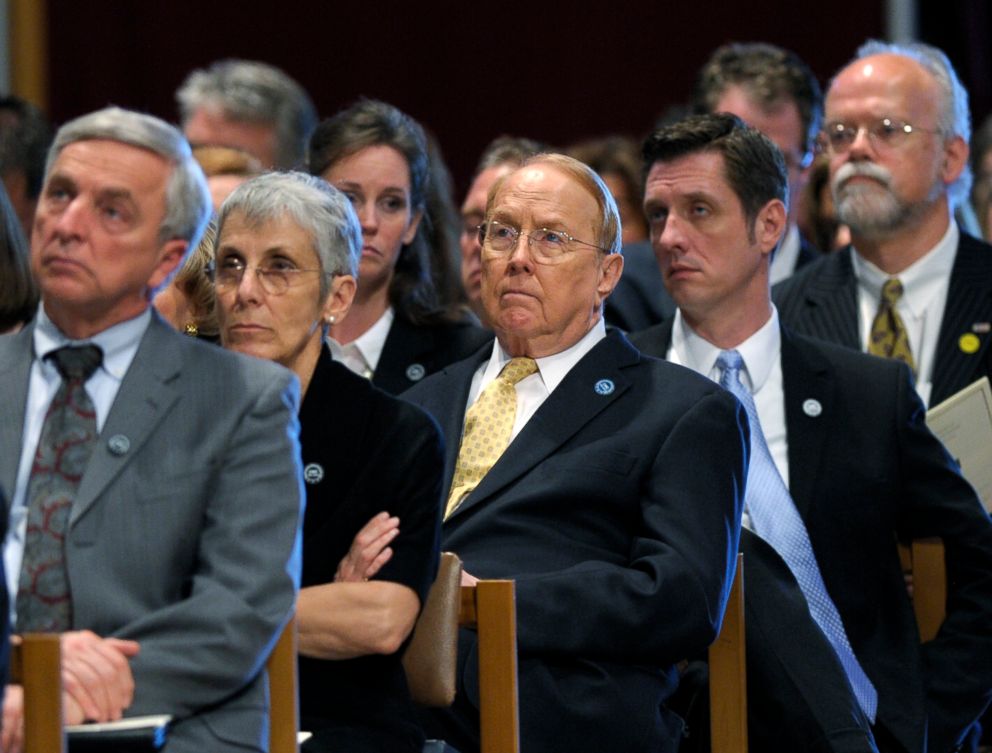 More recently, as reports emerged of Trump's longtime lawyer paying hush money to Stormy Daniels, a porn star who once claimed to have had an affair with Trump, Perkins again came forward to defend the president, explaining Trump was getting, "a mulligan. You get a do-over here." Falwell tweeted that, "Jesus said love our neighbors as ourselves but never told Caesar how to run Rome," seemingly insinuating that moral matters should be kept separate from political ones.
"I think you've seen a lot of evangelical leaders, very similar to a lot of the Republican Party leaders, who privately will tell you all kinds of things that they are disturbed by, but feel beholden to a base that does not share their qualms and does not share their concerns," said Hansen. "I just think it's one of the tragedies of our moment. People willing to throw their principles and to throw their beliefs and to throw their convictions and ultimately just the power of the Gospel aside, in the name of what seems like a kind of temporal political calculation."
Hansen, who says he did not vote for Trump due to concerns about his "temperament," wonders if conservative Christian leaders will ever find a moral line beyond which they find they cannot defend the president.
"I don't think there is one," he said. "I've been waiting for one. I don't think there is one."
Check out the full conversation on this week's episode of "Uncomfortable."
Download and subscribe to the "Uncomfortable" podcast on Apple Podcasts, Google Play Music, Stitcher, and ABC News podcasts.
Hansen was interviewed as part of a series called 'Uncomfortable," hosted by Amna Nawaz, that offers in-depth honest conversations with influential figures about issues dividing America.