Former House Speaker Newt Gingrich weighed in on President Donald Trump and the Mueller investigation Tuesday, saying "show me the evidence."
Appearing on ABC's "The View," Gingrich said he is "saddened" by how special counsel Robert Mueller has handled the Russia investigation so far.
"Show me the evidence," Gingrich said. "There's no evidence that ties Donald J. Trump to anything involving Russia."
Gingrich was critical of the president as well. He told the hosts that while the economy is the president's best accomplishment, his use of language is not.
"He has joined the general reduction of the quality of language in America," Gingrich said. "So many people watch the President of United States that there is sort of a standard of performance so people can follow and imitate you. There are times frankly I would not particularly want my grandchildren to talk like Donald Trump."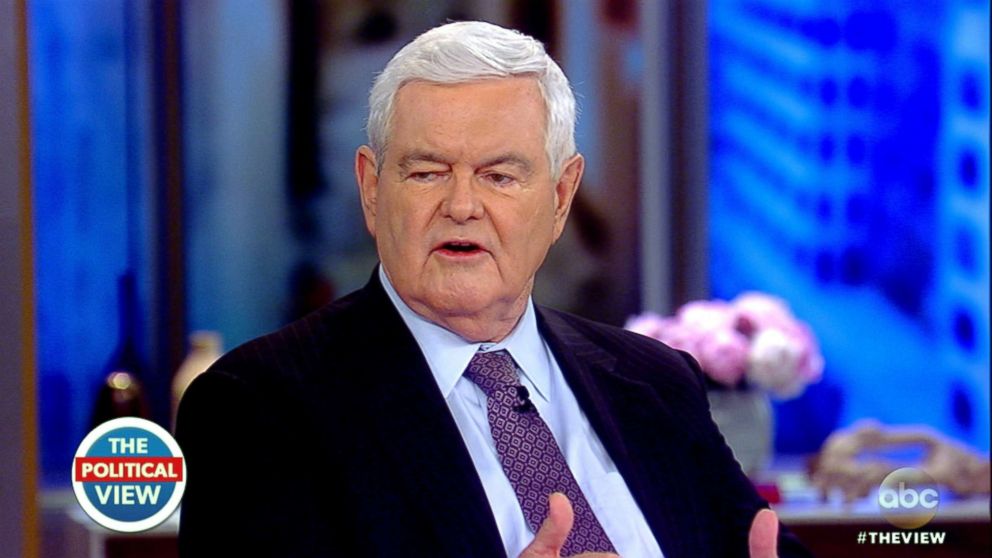 Gingrich also said Trump should apologize to Sen. John McCain for his comments about liking "people who weren't captured" in war. Meghan McCain was present at the table as a co-host of the show.
"I thought it was terrible," Gingrich said. "I still think it's terrible. Again, it's your [Meghan McCain] dad, but when you look at what John McCain went through and you look at the courage he showed and you look at him refusing to be released before the rest of the prisoners, it's an extraordinary statement of courage."
When asked what is most misunderstood about Trump, Gingrich says the president is consistent on his big promises.
"He's extraordinarily smart... this is a guy with enormous intelligence," Gingrich said. "On little things, he's totally unpredictable and sometimes self-destructive. On big things, he's very consistent, he does what he says."