It was at last year's United Nations General Assembly that President Donald Trump launched a verbal assault on North Korean leader Kim Jong Un, chiding him as a "Rocket Man ... on a suicide mission for himself," and made a dramatic debut with blunt talk about putting "America first" over multilateral cooperation.
But as he attends this year's United Nations General Assembly -- in what will be his second time attending the gathering of heads of state as president -- Trump returns as a known quantity.
"Last year, there was a tremendous amount of uncertainty about what President Trump would be like and what he would do and how to talk to him," Jon Alterman, the director of the Center for Strategic and International Studies' Middle East program said. "I think people have sort of figured out how to deal with that. I think they've sort of figured out how to deal with the president."
Trump will deliver his address to the General Assembly on Tuesday, which Haley says the president will use to tout his foreign policy successes over the last year and the way forward.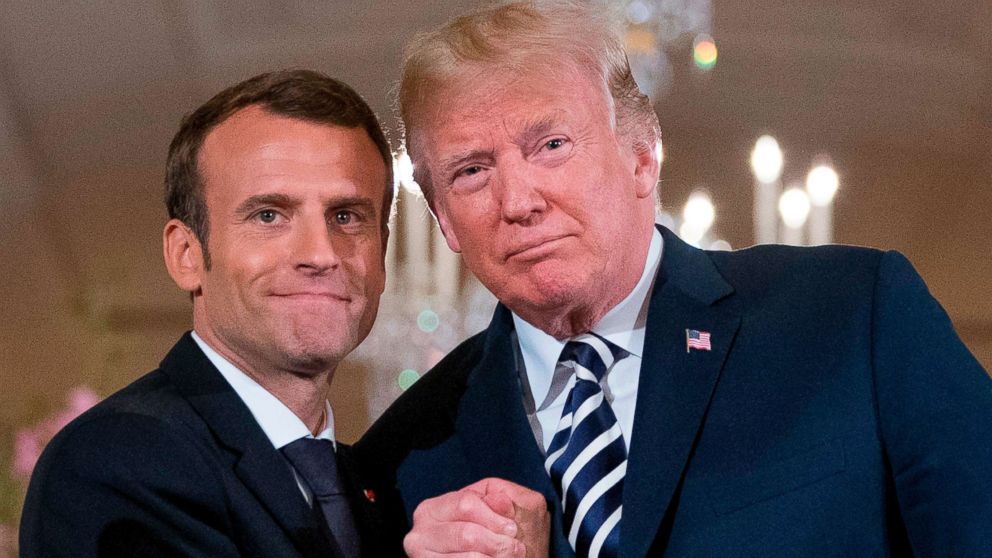 Alterman points to French President Emanuel Macron as an example of another world leader who has figured out how to successfully navigate a productive relationship with the president.
Trump honored Macron earlier this year with what was the first official state visit invitation extended during his presidency and has been the only such visit since.
With many world leaders now feeling more confident in their relationships with the president, Center for Strategic and International Studies' Michael Green said some leaders will be looking to subtly buck the president and engage in subtle acts of defiance even as they will look to publicly project unity with the U.S. leader.
A case in point, Green said is Japanese Prime Minister Shinzo Abe's expected meeting with Iranian President Hassan Rouhani.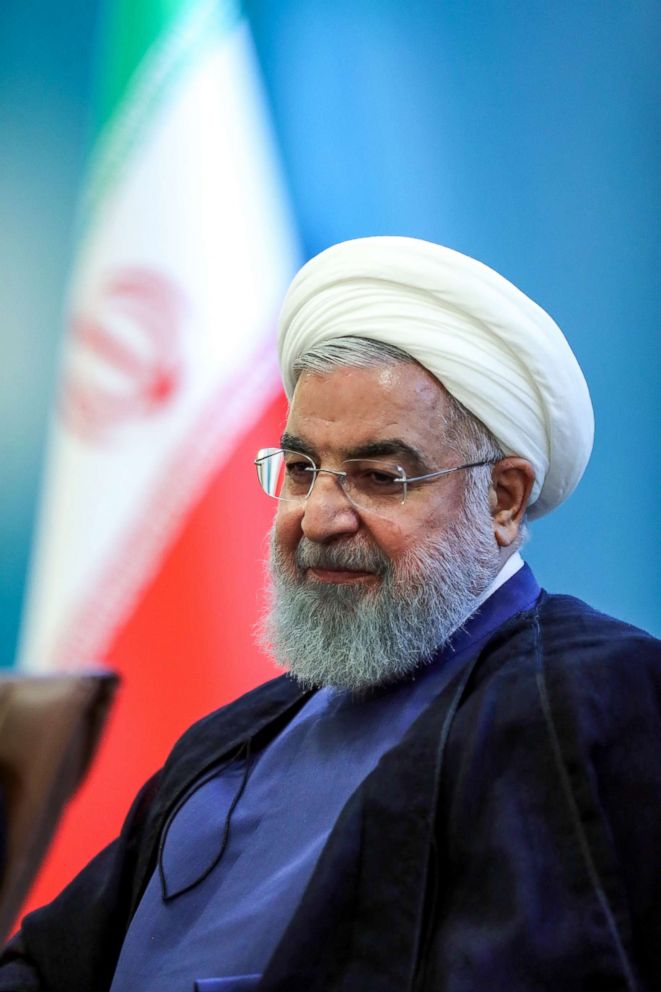 "It's being interpreted by analysts in Tokyo -- correctly, I think -- as a little bit defiant of President Trump; a little bit of a declaration or a statement that, like other world leaders, Abe is going to do his own thing, because Donald Trump is not helping him out the way he had hoped on North Korea and trade," said Green, who is the organization's senior vice president for Asia and Japan Chair.
Both Abe and Macron are among a list of world leaders confirmed by the White House to have bilateral meetings with the president in New York. He will also have meetings with the leaders of South Korea, Egypt, Israel and the U.K.
Nikki Haley, the U.S. ambassador to the U.N., didn't rule out the possibility that additional pull-aside meetings could be added to the president's schedule. Asked about the possibility that Trump could meet with Iran's leader, Haley said: "If Rouhani requested a meeting, it'd be up to Trump to decide if he wanted to."
Those bilateral meetings are in addition to the center-stage events at the gathering.
On Monday, the president attended an event that served as a global call to action for cooperation around curbing the use of illegal drugs and cutting off supply chains. The event was followed by an evening reception along with the first lady for all heads of delegations.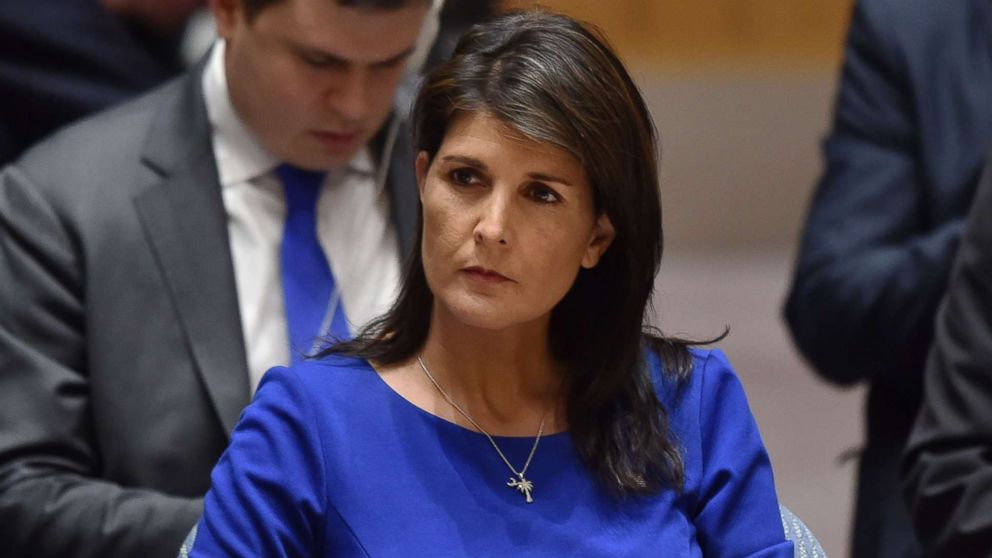 "He wants to talk about protecting U.S. sovereignty, foreign aid and how generous the U.S. is, but also will lay down a marker that we'll just be generous that share our values and want to work with us -- not those that say they hate the US," Haley told reporters Thursday.
On Tuesday evening, Trump and the first lady will host a reception for this year's and next year's Security Council members, their foreign ministers and spouses, Haley said.
The president is set to chair a U.N. Security Council meeting the next day that was originally scheduled to be focused on Iran, but was broadened out to the topic of nonproliferation because of concerns about the fissures an Iran-focused meeting could expose among allies.
"We broadened the topic," Haley said of the decision. "We were addressing so many issues. The administration thought it'd be valuable to expand that. President didn't want to be limited. Iran certainly part of that discussion. It will be interesting to see leaders' different takes."
But after Haley said the topic would be about nonproliferation broadly, the president tweeted about the meeting and only named Iran as the topic.
Joining the president in New York for his visit will be several other high-ranking members of his administration, including Vice President Mike Pence, Treasury Secretary Steven Mnuchin, Health and Human Services Secretary Alex Azar, U.S. Trade Representative Robert Lighthizer and daughter and adviser Ivanka Trump.
ABC News' Ben Gittleson contributed to this report.