Oct. 3, 2013— -- During the first week of the government shutdown of 2013, ABC News reporters fanned out across Washington, D.C. -- the city most acutely affected by furloughs.
We spoke with people like Janelle Anderson, a biological scientist at the Department of Defense who called the shutdown "frustrating" and "ridiculous." And then there's Freddi Karp, a furloughed employee at the National Institute on Aging whose message to Congress is simple: "Do your job, so I can do mine."
These are their stories:
Matthew Gever
Health Care Analyst
Government Accountability Office
For Matthew Gever, the shutdown is "terrifying."
Both he and his wife are federal employees: "We've gone from two incomes to none."
"We have some money saved up so we can last for a while," he said, "but not sure how long and, because we don't know how long this is going to go on, we don't really know how to budget or how to plan for the long-term if need be."
Like so many other furloughed government workers, Gever expressed frustration because, he said, "it's ultimately the job of Congress to make sure the government functions -- that's one of the most basic duties that they have."
"They're putting petty politics in front of doing their job."
--Shushannah Walshe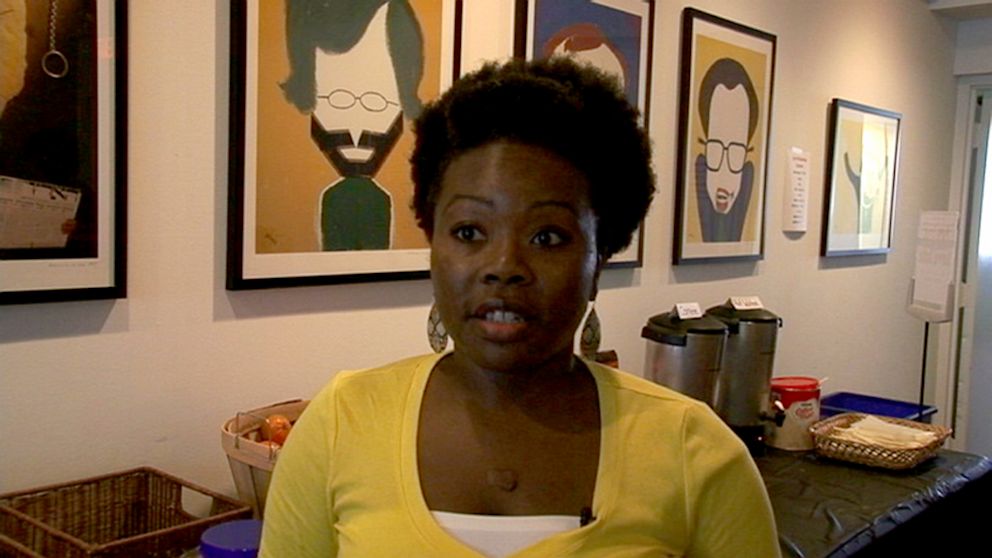 Rahkia NanceInternal Communications ManagerDistrict of Columbia
Though Rahkia Nance said she wants to "explore the city" with her unexpected time off, she said she is both "disappointed and appalled" that "elected officials would risk damaging the economy for their own selfish reasons."
But, she added, "I'm not shocked."
"I think it's childish. I really think this whole battle is very childish, it reminds me of kids playing in the sandbox and one side says, 'My way or the highway or nobody gets to play,' and it's unfair. That's not what we elected our officials to do," said Nance, who works for the District of Columbia's Water and Sewer Authority.
Nance said she is also worried about not getting paid, noting that before the shutdown she "never really calculated how much I make in a day."
"I figured one day won't be so bad, maybe not even two days, but, watching the stalemate that's going on, I'm anticipating that this is something that's going to go on for a while, so I'm looking ahead, anticipating, how am I going to get my bills paid, what arrangements, if any, do I need to make?"
"It's kind of unnerving," Nance said.
--Shushannah Walshe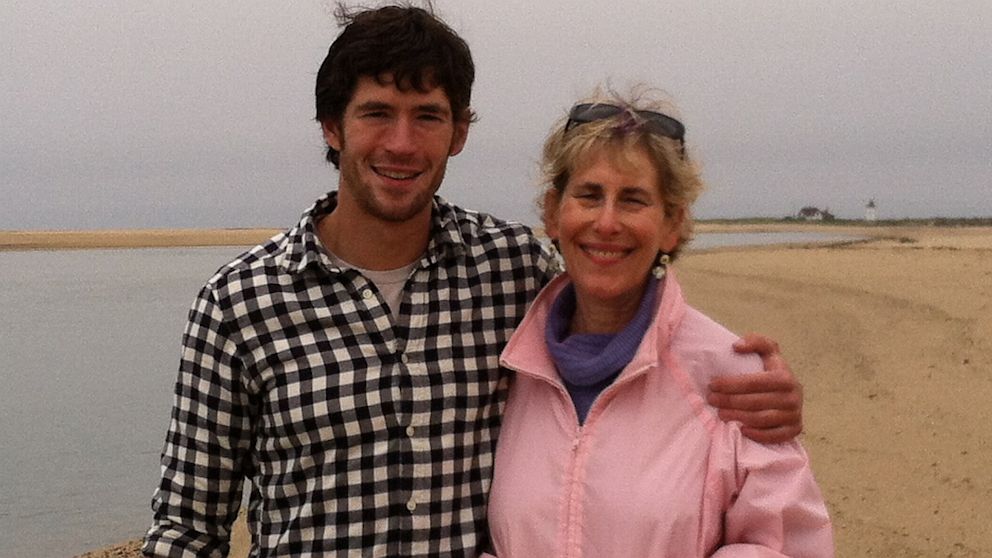 Freddi KarpDeputy Communication DirectorNational Institute on Aging
On the second day of her furlough, Freddi Karp had a dentist appointment. She hesitated when her dentist asked if she wanted X-Rays. "I told him I'd rather not add the extra expense right now, because I'm not sure how long I'll be unemployed." But her dentist told her not to worry. They'd figure out about the cost later. "That was really kind," she said.
Karp, 61, lives in Rockville, Md., and has worked at the National Institute on Aging for 25 years. She helps write nutrition handbooks and publications for doctors and elderly patients. She remembers the last shutdown, but said this one is different.
"It's so much harder not to work," she said. She has her computer and her Blackberry sitting at home, turned off. "It's like a temptation all the time," she said, comparing it to a modern-day breakup with Facebook and e-mail. "There are 100 different ways I could be doing work, but I am just not allowed to."
"I keep wondering if there are things I can do at home that no one will notice."
With a job in communications, Karp thinks one message has gotten lost: Who federal employees are and what they do. "We have just gotten such a bad rap," she said, recalling a recent dinner party with friends. "I'm a federal employee." she had to remind them.
"It's not just people taking care of cute pandas or bureaucrats pushing paper," she said. "There are a lot of federal employees who do things for taxpayers that the taxpayers don't know about."
It's like grieving. "I've mourned some of my projects," she said. "I take my job really seriously, and I feel really sad that projects were left just hanging in mid-air."
Her message to Congress is simple: "Do your job, so I can do mine."
--MaryAlice Parks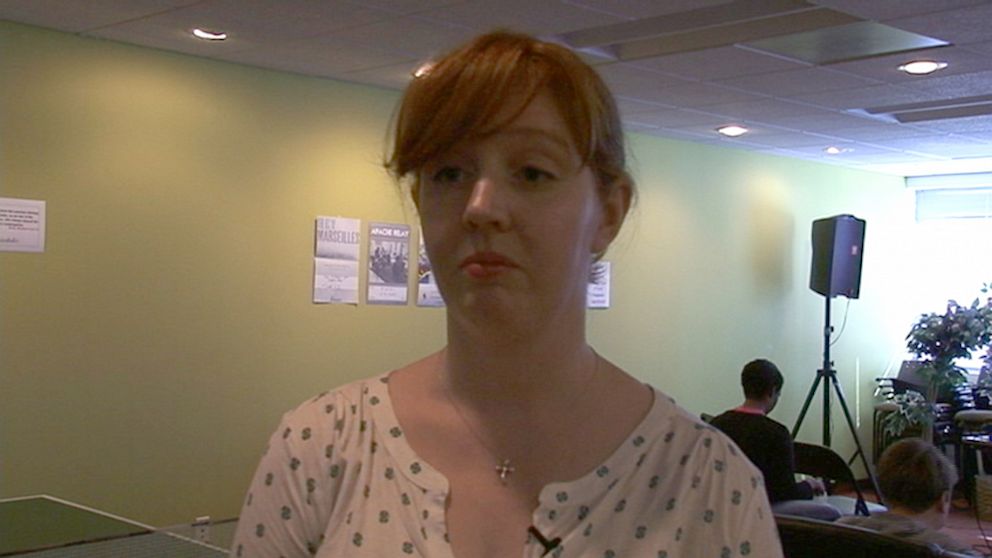 Maggie KellerLibrarianDepartment of Defense
Maggie Keller and her friend, Janelle Anderson, another Defense Department employee, were passing time at Washington's Sixth & I Historic Synagogue, which has organized a "shutdown central" for all furloughed employees. Keller, a huge "West Wing" fan, decided to come after she saw the synagogue was screening episodes of the show as well as serving food and offering free yoga classes.
"It has 'The West Wing,' it has ping pong, and free food and drinks and why not?," Keller said. On a more serious note, Keller said watching the showdown in Congress has been "really frustrating."
"It's kind of hard to watch Congress and see this is your one job, it's to pass a budget, or to pass a continuing resolution, and keep the government going, that's their number one job," Keller said. "It's hard because we can't do our job when they're not doing theirs."
She said she has "savings enough for a little while," but a prolonged shutdown would mean she can't do things like pay off her car.
--Shushannah Walshe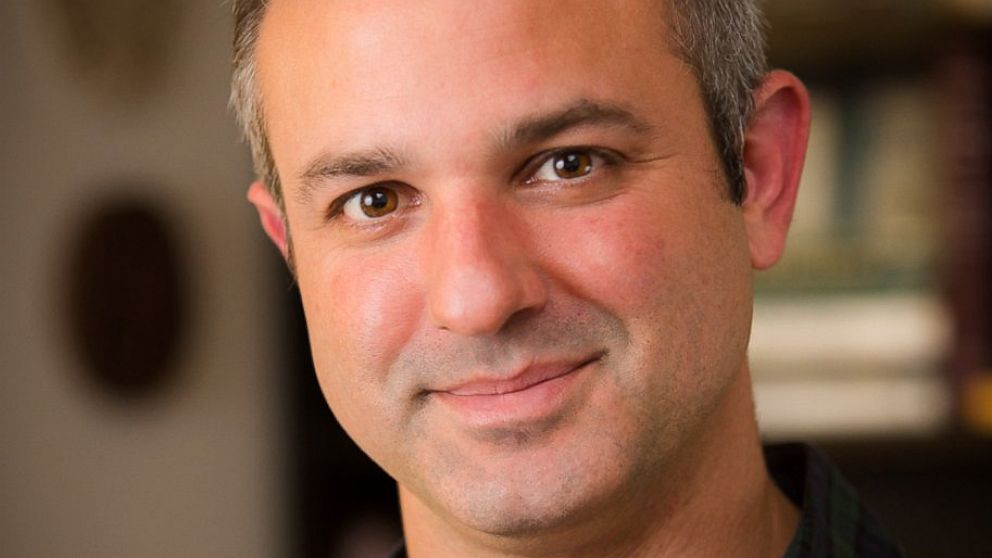 Robert HitchcockData Analyst and Program SpecialistDepartment of Education
In addition to working full time for the Department of Education, Robert Hitchcock is a freelance photographer. Shooting with a Canon 5D, his website showcases black and white portraits alongside bright wedding scenes. "It's just sort of been a hobby that paid for itself," Hitchcock said.
Until this week.
Since being furloughed, Hitchcock has been looking for as many photography gigs as possible. He hopes to make up even a little of the gap in his cash flow.
"It's going to be very, very difficult, very, very tight these next few weeks," he said. "I've been thinking of selling my car to get by." The car insurance premiums for his 2010 Mazda is high, and so is his rent in Washington's Chinatown neighborhood.
"It's not a forced vacation," said Hitchcock, 38. "It's a temporary layoff."
He joined his coworkers for lunch at one of the many D.C. restaurants offering specials for federal employees this week. Still, he said, "It's hard to think about fun things to do when you're stressed about how long it is going to take to get your job back."
Hitchcock works for the Rural Achievement Program, which gives federal grants to thousands of poor and rural school districts across the country. The program was designed so these districts could be helped directly based on eligibility, without asking them to compete with larger, richer districts. Hitchcock said their grants are small but meaningful. "I think the job I do is important."
What will he do tomorrow? "I guess keep freshening up my resume."
--MaryAlice Parks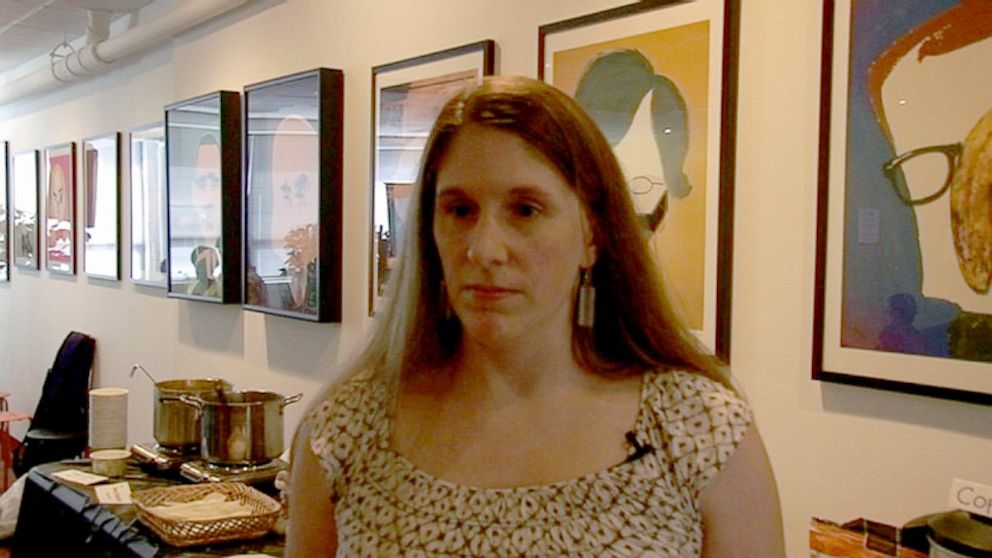 Janelle AndersonBiological ScientistDepartment of Defense
Janelle Anderson, a biological scientists at the Defense Department, called the shutdown "frustrating" and "ridiculous."
"I do my job, they should do their jobs, and they aren't," Anderson said. "I don't understand why it always has to come down to the wire as far as passing a continuing resolution or a budget, and that seems to happen regularly, and they have all this time and they don't use it and now we have a shutdown."
Like other furloughed workers, Anderson said she is worried because she has "bills to pay," but she is also worried the shutdown could be "damaging to the economy as a whole."
Anderson noted she is planning to use this time to work on a manuscript and "hopefully being productive" while "trying to stay positive."
--Shushannah Walshe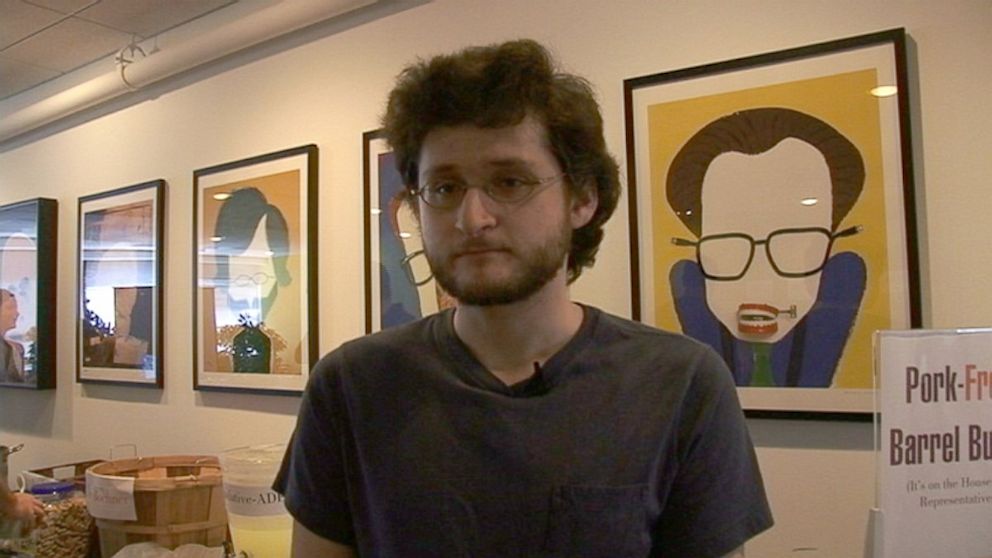 Dan RozensonWeb Assistant (Agency Withheld)
Dan Rozenson said he is "nervous, but in control" because he believes the shutdown will "be resolved" soon enough.
As for what he's going to do with his unexpected free time, he acknowledged it's "hard to plan ahead because we don't know how long it's going to last."
"I think of it as an unpaid vacation -- of indefinite length," he said.
--Shushannah Walshe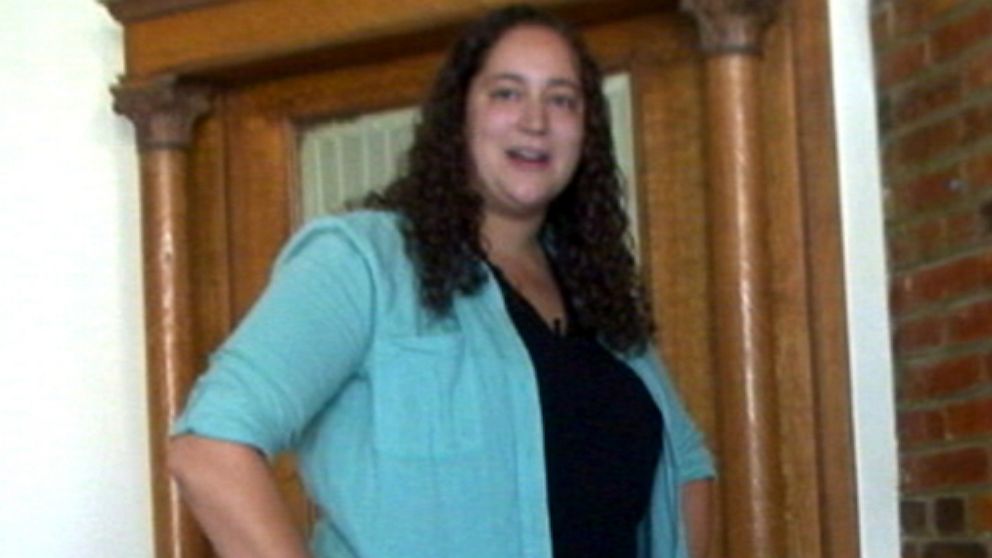 Anna SchneiderParalegal Specialist Department of Justice
The shutdown has Anna Schneider, 25, riled up.
"Obviously, I believe the work I am doing is important, or I wouldn't be doing it," she said.
As a paralegal in the Civil Rights Division of the Department of Justice, she helps attorneys with discrimination cases. "A lot of my work involves making sure people with disabilities aren't segregated. They're not institutionalized. They're not kept away from the community," she said.
But like almost all of her coworkers, she was sent home, leaving open cases in limbo. "I can't do anything to help people who are struggling, who are being discriminated against. For what, you know?"
Schneider started her job three years ago after graduating from college. Now, she's worried about paying her bills.
"In some ways it makes me really mad at myself for not being better at saving," she said. "But, you know, this my first job out of college. I've been working there for three years. It's a federal government job. I am not paid extravagantly."
Still, Schneider considers herself one of the lucky ones, because she can "lean on people" to help with rent and her $170-a-month student loan payments.
"If I need to get money together for rent I will be able to do it. It won't be easy," she said. "It's just not true for everyone I work with."
On the second day of her temporary layoff she went on a bike ride and joked about applying for jobs with "a more reasonable employer." But more than anything, she just frustrated: "I just don't know why I'm being punished."
--MaryAlice Parks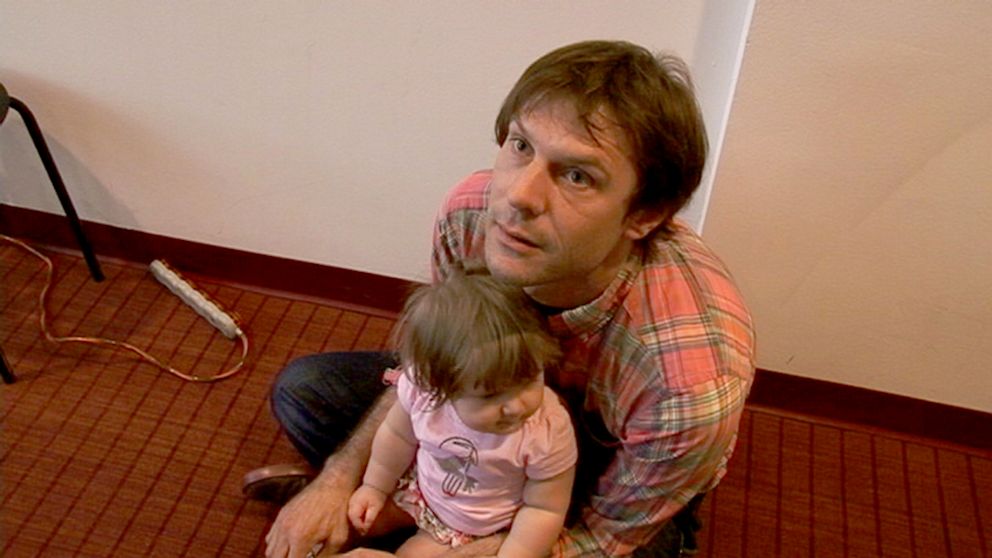 Michael SellnerStatisticianU.S. Census Bureau
"Right now," Michael Sellner said, "I'm not angry. But, he added, "I think I might be by next week."
He said as a federal employee he knows "this can happen," but called it a "waste of money for taxpayers."
--Shushannah Walshe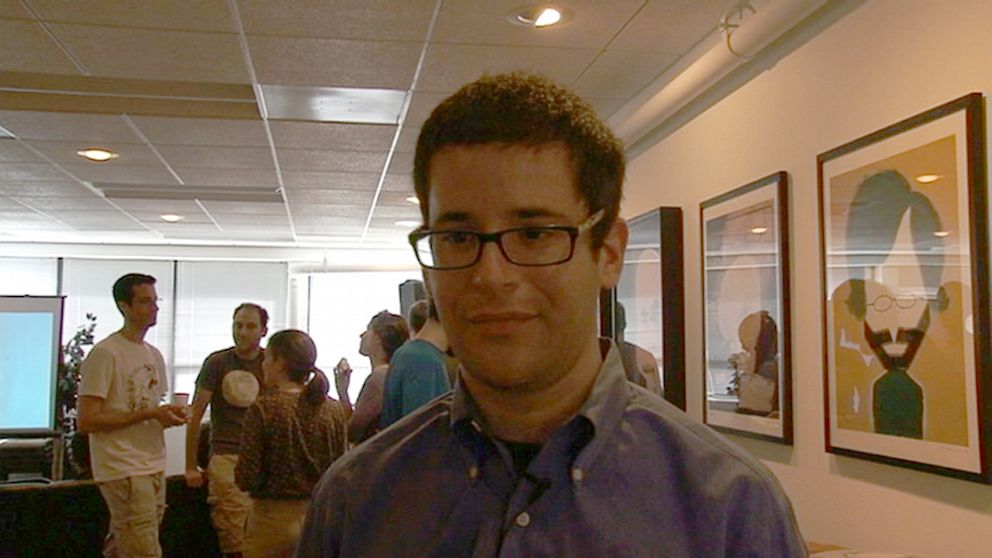 Ethan MaronAttorneySocial Security Administration
Ethan Maron called the shutdown "absurd," noting that he and other federal workers are "here to serve the public interest."
"And there's no good served at all by sending us home," Maron said. "I also note that there's a very real possibility we won't be paid for this furlough time, which is absolutely brutal for a lot of civil servants."
"Honestly, I'm going to be okay," he continued. "I live on my own, I have no dependents, but there are a lot of civil servants who aren't that fortunate and if this goes on and they lose a week's pay, two week's pay, what have you, that's going to be really difficult to deal with and it's a hardship imposed not for want of resources, not from any necessity, but from pure legislative obstinance. It's nuts."
Maron added if this "drags on for too long, I'm going to be hurting."
"Some people are going to be hurting sooner, others are going to be hurting a bit after the point at which I will be, but yes, of course I'm worried."
--Shushannah Walshe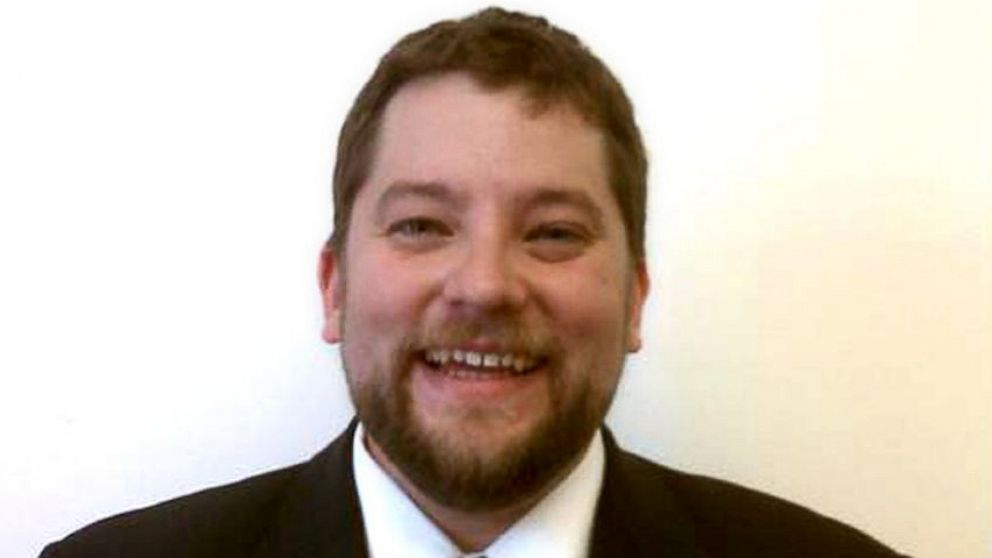 Ryan SmithBudget AnalystDepartment of Commerce
In addition to his work as a budget analyst, Ryan Smith also serves as the Board Treasurer for Commerce Kids -- a day care established for the children of the department's employees.
Smith was one of the 87 percent of employees in his department who were furloughed for the shutdown. But the Commerce Kids day care is not a federal organization, and its staff continues to come to work during the shutdown -- even though Smith cannot access its services.
"The burden shifts, right? So you're not being paid; you're still paying for childcare, and you have to take care of your kids at home," he said.
However, as a member of the day care's board, Smith said he recognized the needs of the day care's staff and continues to pay for their services.
"As a board, we feel that we have to maintain those because our employees -- the teachers and the staff of the daycare -- they didn't have any say in this," he said. "They didn't have a choice. We have to factor in their income needs to their families."
--Joan E. Greve