President Joe Biden this week faced a looming threat to his push for urgent relief from the coronavirus pandemic, with the Senate set to kick off an impeachment trial for former President Donald Trump on Feb. 9.
Biden has generally remained quiet on impeachment developments in recent weeks, choosing to focus publicly on his push for a new round of COVID-19 relief legislation and a series of executive actions he's taken on a variety of issues. But the trial was likely to suck up much of the Senate's focus -- as well as a chunk of the American public's -- even as lawmakers planned to split their days with legislative work in the mornings and the trial in the afternoons.
Amid a slew of executive actions and negotiations over a COVID-19 relief package, Biden has made few comments on how he thought his predecessor should be held accountable for his role in the Jan. 6 insurrection at the Capitol.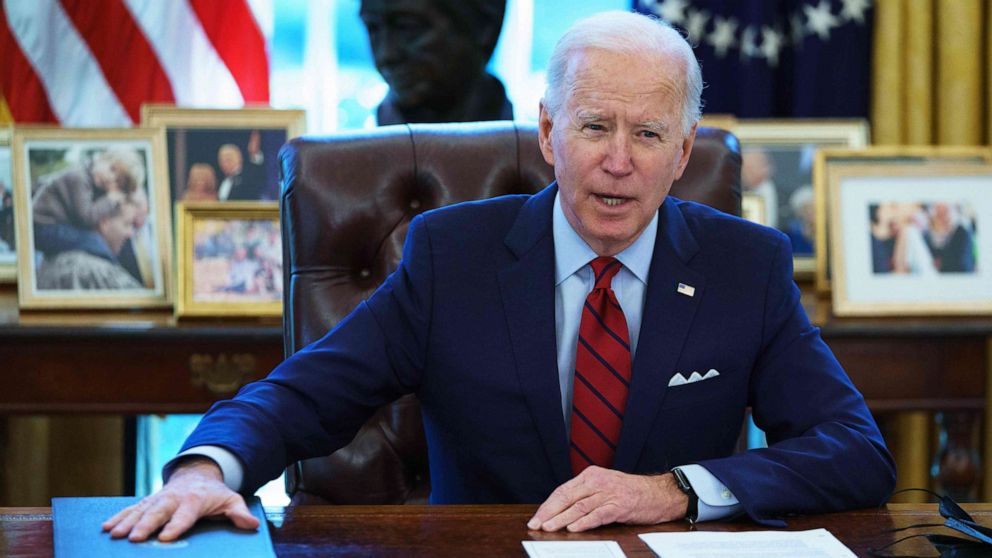 But he has made clear he thinks the Senate should move forward -- even with Trump now out of office -- saying in an interview published Wednesday that it would be "farcical" if the body did not hold a trial after the House had voted last month to impeach Trump.
"He was impeached by the House, and it has to move forward, otherwise it would come off as farcical," Biden said in the interview with People.
Forty-five Republican senators voted last week that it would be unconstitutional to hold an impeachment trial for a president no longer in office, short of the number needed to stop it from taking place in the Democrat-controlled Senate.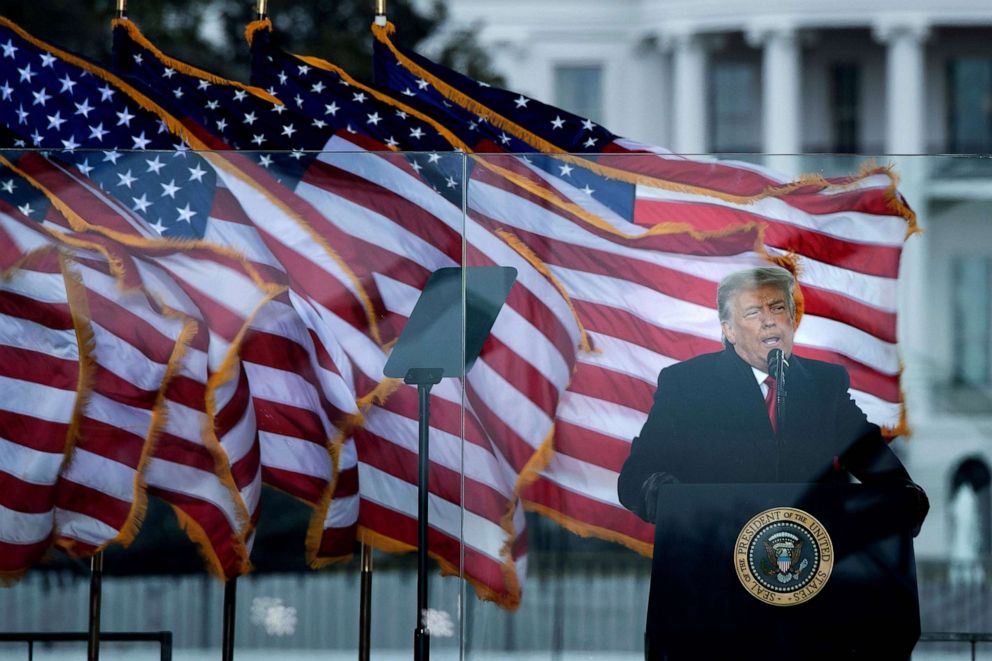 Convicting Trump on the article of impeachment, for allegedly inciting the insurrection, would take two thirds of senators, including at least 17 Republicans.
"It's probably not likely to get 17 Republicans to change their view and convict an impeachment," Biden said. "But I think it's important that there be certain basic standards, that people at least are able to see what happened to make their own judgments. I'm not looking for any retribution."
Ten GOP members of Congress joined all House Democrats to vote to impeach Trump on Jan. 13.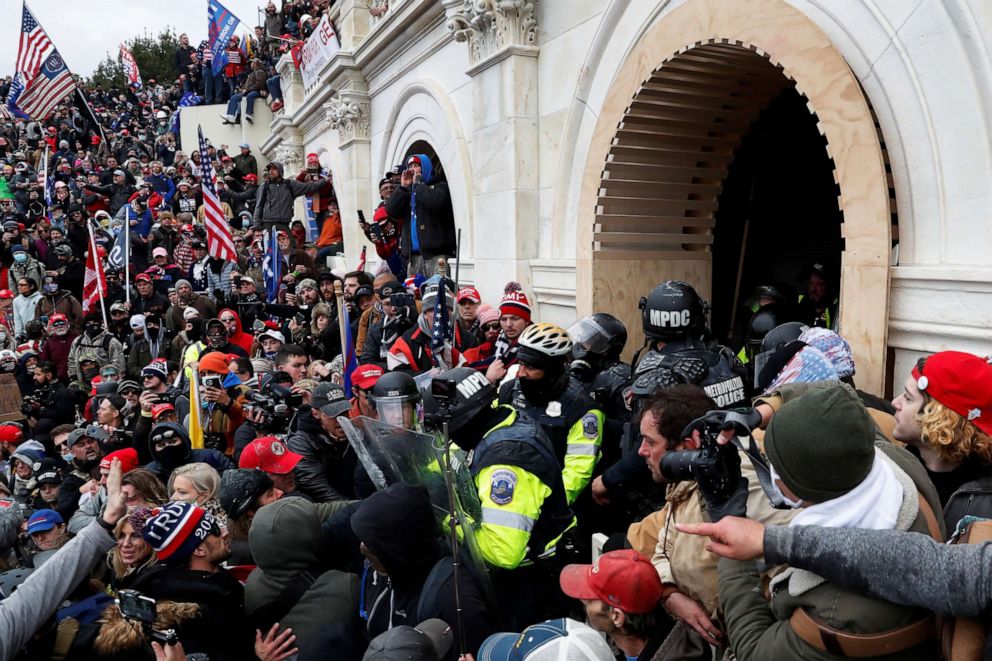 For Biden's COVID relief package to pass the evenly split Congress through the regular legislative process, he would need the backing of 10 GOP senators. Democrats could pursue a more complicated and restrictive route to pass the measure with a simple majority; they have already begun that process, known as "reconciliation," on a parallel track.
And it remained unclear this week how the White House might counter-program against the impeachment trial, which will likely take up much of the news media's attention.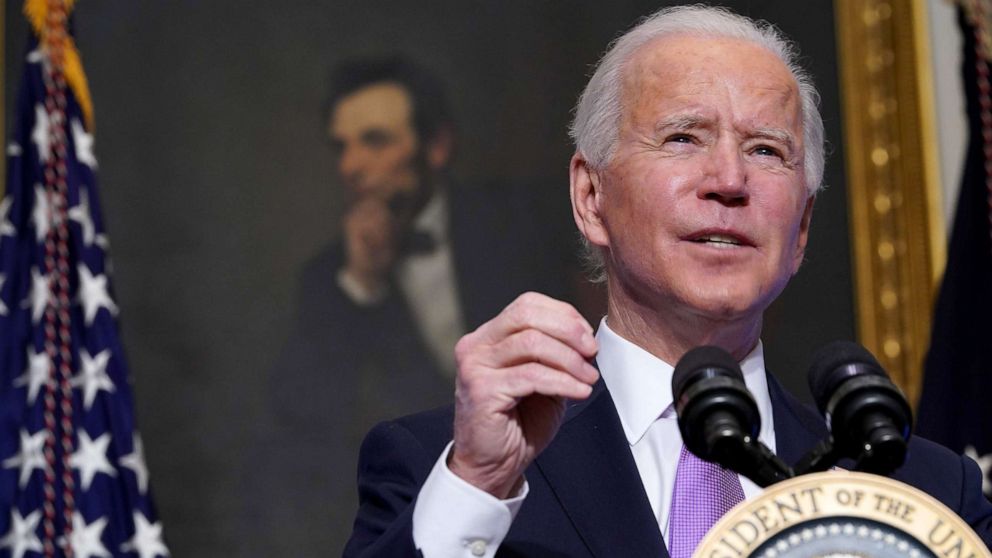 Pressed on Wednesday about whether Biden was concerned the Senate trial would undercut the momentum he has enjoyed during his initial days in office, White House press secretary Jen Psaki said the White House was "confident" members of Congress "have the ability to walk and chew gum at the same time" -- particularly when it came to coronavirus relief.
"I think the president has been clear," Psaki told reporters. "There's an urgency to delivering relief to the American people, and it's important and vital that the House and Senate work quickly to get this bill passed."
Early last week, Biden said in a brief interview with CNN that he thought the trial "has to happen" and that there would be "a worse effect if it didn't happen."
"I was responding to the question, should in a sense the trial go forward?" Biden told People, explaining his response to CNN. "To say now, 'No,' after -- I don't think that's -- it makes a mockery of the system."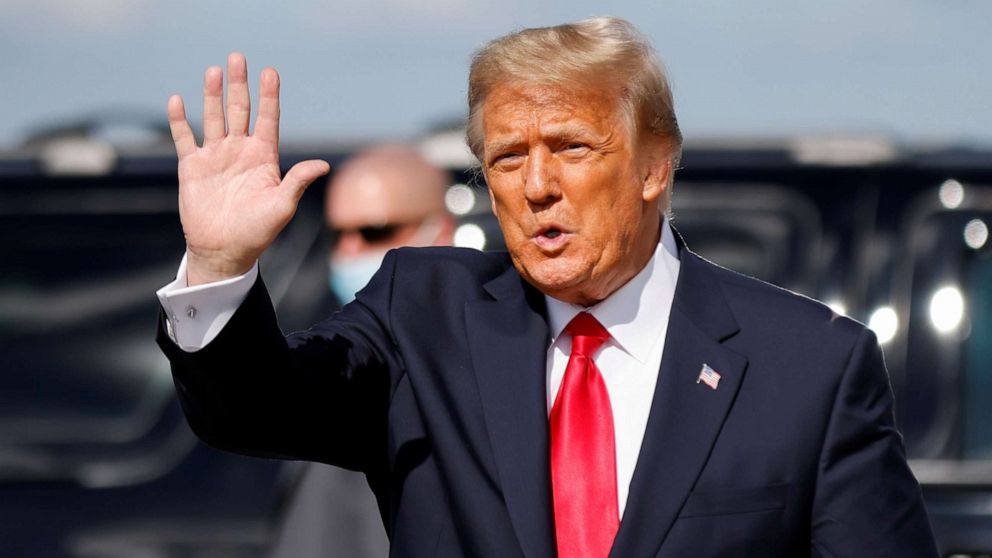 Biden has taken pains to not stake out a position on whether Trump should be impeached -- or convicted -- even as he called Trump "not fit to serve" two days after the Capitol insurrection. He has repeatedly said he would defer to members of Congress on how they thought Trump should be held accountable, directing his attention -- at least publicly -- to the task ahead.
"If we were six months out, we should be doing everything to get him out of office -- impeaching him again, trying to evoke the 25th Amendment, whatever it took to get him out of office," Biden said on Jan. 8, 12 days before being sworn in. "But I am focused now on us taking control as president and vice president on the 20th and to get our agenda moving as quickly as we can."