The chilling scene of two wannabe terrorists in Texas and Illinois trying to detonate vehicles stuffed with what they believed were powerful explosives this week is a stark reminder that the threat of terror on U.S. soil is very real.
The stings that disrupted these lethal plans were in addition to the arrest of Najibullah Zazi, the 24-year-old al Qaeda member who planned to make a number of deadly bombs using beauty products and allegedly attack an unidentified target in the U.S.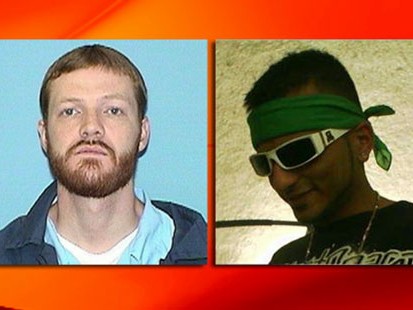 "I think we still have to be concerned,"
former top national security aide and current ABC News consultant Richard Clarke
said on "Good Morning America."
Clarke said there was an encouraging side to the trifecta of arrests.
"The good news here is that it's a rare example of all U.S. agencies working together. ... It doesn't mean we have a perfect net out there, but this time it worked," he said.
It worked well enough to prevent what could have been scenes of devastation and death.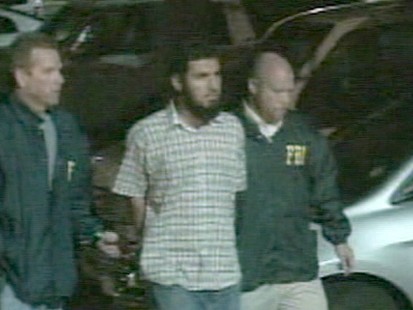 Inside a 60-story skyscraper near Fountain Place in downtown Dallas, thousands of people went about their routine work Thursday. Little did they know that outside the building, the FBI arrested a man who they allege was trying to kill as many people as he could.
Authorities say Hosam Maher Husain Smadi, an illegal immigrant from Jordan, placed what he thought was a powerful car bomb in the tower's basement. The 19-year-old, who had declared his love for al Qaeda leader Osama bin Laden, said his goal was to "bring down the building." He dialed a cell phone to trigger the blast by remote.
But the explosives were a fake. Smadi had been set up by FBI snitches who learned of his alleged call for jihad on the Internet last March.
According to an FBI affidavit filed by Thomas Petrokowski, head of a counterterrorism squad in the FBI's Dallas field office, "Smadi stood out based on his vehement intention to actually conduct terror attacks in the United States."
When they received that information, the FBI's bureau in Dallas laid a trap, introducing the young Jordanian to a cell of operatives who actually worked for the FBI.
Nevertheless, residents of the building say the incident is chilling.
"It's scary. It's definitely scary to think that it was that close to happening," Rachel Powers, who works inside the building, told ABC News.
But friends say they don't believe Smadi would attempt such a plot.
"He babysat our kids. If anybody needed anything he was always there," a friend said.
More than 600 miles away, in Springfield, Ill., the FBI conducted a similar sting. It was around noon Wednesday when Michael Finton, who police say converted to Islam in prison, drove a van he believed was carrying a ton of explosives and parked it in front of a busy federal courthouse packed with people. Then, the FBI says, Finton got out of the van, jumped into another car and, like Smadi, dialed a cell phone to remotely detonate a bomb. But the FBI had again set up a sting, and the explosives and the cell phone were phony.
"He talked about a number of different targets, including the FBI building, the Decatur police department, so this is just one of them that he identified that was important for him to attack," acting U.S. Attorney Jeffrey Lang told reporters Thursday.
Terror Suspects Face Life in Prison
The FBI arrested and charged Finton with attempted murder, in the same courthouse he planned to destroy. He has been appointed a lawyer from the federal defenders office in Springfield. In Washington, Thursday, David Kris the assistant attorney general for the National Security Division said of Finton's case, "Fortunately, a coordinated undercover law enforcement effort was able to thwart his efforts and ensure no one was harmed."
Sources told ABC News Finton became so radicalized he even tried to become a pen pal with John Walker Lindh, known as the "American Taliban" after he was caught in Afghanistan when the U.S. invaded in the months after 9/11.
If convicted, both Smadi and Finton could face life in a U.S. prison.
Although the two cases were not connected, officials say the FBI and Justice Department had to coordinate the timing of the two so that arrests would not cause suspects to get cold feet with their intention to conduct their operations.