Vaccine experts advising the federal government on Friday rejected President Joe Biden's plan to begin rolling out boosters for all Americans, suggesting instead that extra Pfizer shots should only be given to those 65 and older or those at high risk of severe COVID-19.
The panel also said it supports giving boosters to health care and other front-line workers, including teachers.
The booster shot would be administered six months after a person's second Pfizer dose. A final decision by the U.S. Food and Drug Administration is expected within days.
"We need safety data for younger populations and we need to really know what the benefit is," Dr. Jeremy Faust, an emergency physician at Brigham and Women's Hospital and an instructor at Harvard Medical School, said Friday in an interview with ABC News correspondent Whit Johnson.
"So far we've got some reasonable data for older people, but I really think that there are too many questions on the younger populations," Faust added.
The plan recommended by the Vaccines and Related Biological Products Advisory Committee is considerably more cautious than initially laid out by Pfizer and embraced by the White House.
Pfizer, the first vaccine maker to administer shots in the U.S. more than nine months ago, had cited extensive data in Israel and elsewhere showing the vaccine's robust protection began to wane with time.
Following Friday's vote, the company said it would continue working with the FDA.
"These data, and the larger body of scientific evidence presented at the meeting, underscore our belief that boosters will be a critical tool in the ongoing effort to control the spread of this virus," said Kathrin Jansen, senior vice president and head of vaccine research and development at Pfizer.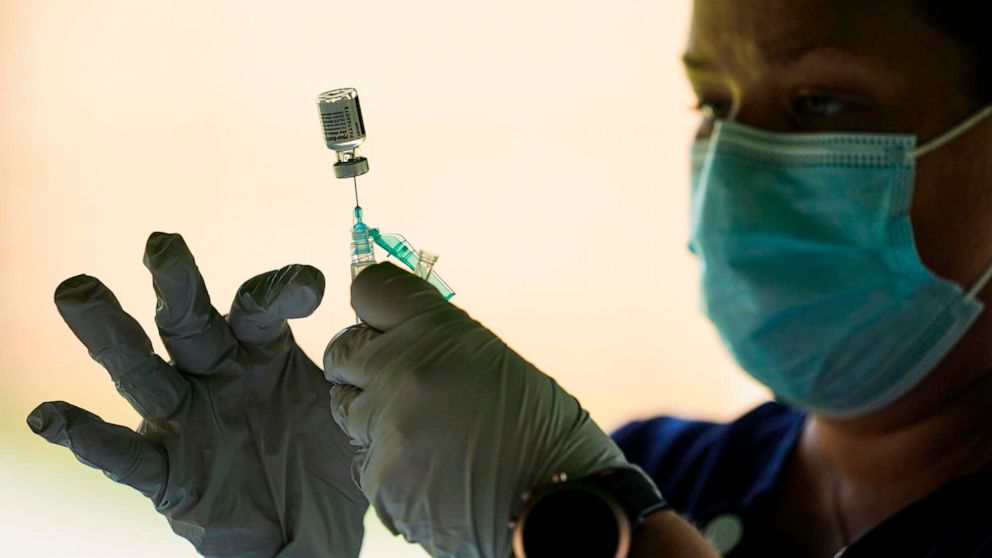 Among the concerns by health experts is the lack of safety data on young people related to boosters, particularly in light of rare reports of heart inflammation.
While many Americans have already opted for third shots, with doctors administering them "off-label," it's up to independent federal regulators to decide how the vaccines are labeled and administered.
The debate has become unusually charged, in part because of White House involvement. President Joe Biden said he would only act on rolling out boosters if the FDA and CDC agreed. But his public pronouncement that the rollout would begin as early as Sept. 20 suggested the decision was a foregone conclusion, leading to accusations by some scientists that the Biden administration was pressuring independent regulators.
"Get a booster shot," Biden declared in a speech last month. "It will make you safer, and for longer, and it will help us end the pandemic faster."
If the FDA signs off on the latest plan for boosters for seniors and health care workers, the CDC also has to weigh in. A key meeting is planned Wednesday by a separate group of experts that advises the CDC and will likely discuss who exactly should get the extra doses.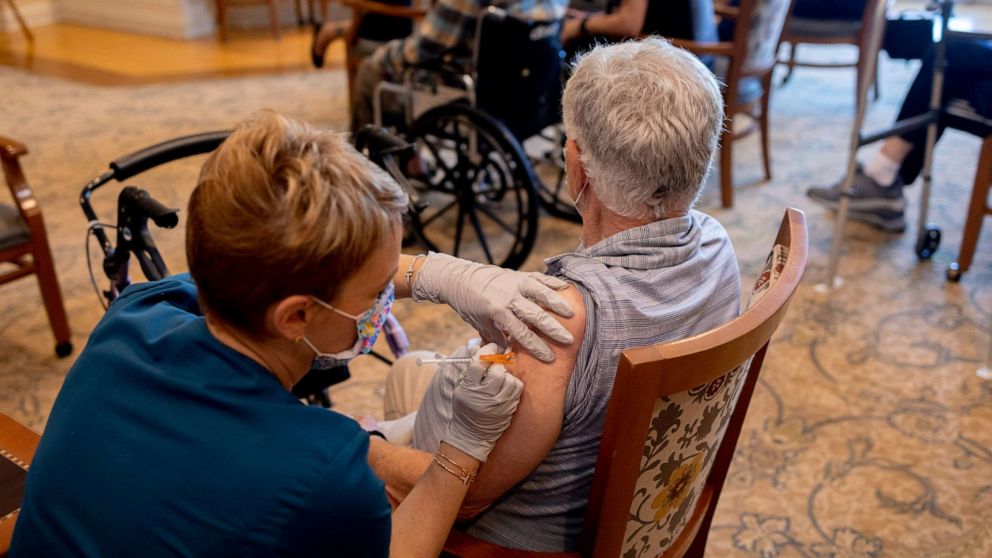 After that CDC recommendation is made, booster shots would be available through any of the nation's 40,000 pharmacies, doctors offices and other sites already offering the Pfizer vaccine.
The CDC has said vaccines still offer extraordinary protection against hospitalization and death, with more than 90% of patients hospitalized with COVID-19 being unvaccinated. At Friday's FDA briefing, a CDC official said vaccine effectiveness against hospitalization in adults age 75 and older remained at about 88% through July.
But there were other signs that immunity waned with time.
A new Israeli study published in the New England Journal of Medicine found 11-fold lower rates of infection and nearly 20-fold lower rates of severe COVID-19 among people older than 60 who got a booster dose. A separate Israel Ministry of Health analysis estimated approximately 10-fold improved protection against infection and severe COVID-19 among people who got a booster.
Sharon Alroy-Preis, head of public health services at Israel's Health Ministry, told the panel on Friday that Israel became concerned when it saw cases of fully vaccinated residents infecting other members of their households and -- at times -- winding up hospitalized.
"We definitely see that cases that are vaccinated -- doubly vaccinated -- that are no longer fresh" six months from their second dose, Alroy-Preis said. These vaccinated cases "are infecting other people. It's obviously less than non-vaccinated [people]. But we're seeing that, especially in their household."
ABC News' Sony Salzman contributed to this report.