The Food and Drug Administration announced Thursday it will pursue a ban on menthol cigarettes and take new steps to keep youth from using flavored e-cigarettes.
FDA Commissioner Scott Gottlieb has publicly highlighted what he described as an "epidemic" of addiction.
"The actions #FDA announced today are a response to our deep concern over the epidemic growth in kids use of e-cigarettes," Gottlieb said in a tweet.
The new policy aims to ensure sweet flavors of electronic nicotine devices are sold in person with age restrictions and calls for, "heightened practices for age verification," for those products sold online.
Tobacco products, including e-cigarettes, cannot be sold to anyone younger than 18 under current federal law. The new FDA rules now require stores to sell flavored nicotine vape products in "age-restricted" areas. This means a store cannot allow anyone under the age of 18 to see or enter the area where those products are sold.
The limitations do not apply to non-flavored products and do not limit sales of mint, menthol or tobacco flavors.
In the same announcement, the FDA moved to ban menthol flavored cigarettes and flavored cigars. Menthol flavored products harm African American smokers at higher rates, with tobacco companies targeting minority communities with specific advertisements, according to the Centers for Disease Control.
The flavored tobacco ban could take more than a year to implement, according to health officials.
Pediatricians supported the FDA's new steps, but Dr. Colleen Kraft, president of the American Academy of Pediatrics, said the regulations were not enough.
"E-cigarette products that appeal to children have no business in the marketplace, period. FDA must take stronger action to protect young people," Kraft said in a statement. "Pediatricians will not rest until these dangerous products are off the market and out of the hands of children and adolescents."
The FDA announcement comes with a new report which finds more than 3 million high school students use e-cigarettes. That's up from 220,000 students in 2011.
At the same time, the number of middle school students using the nicotine products shot up by almost a factor of 10 to more than half a million using the devices in 2018, according to the CDC.
"The data released by the #CDC shows a trend in use that simply cannot stand," Gottlieb tweeted. "We must reverse this trajectory of youth use and addiction."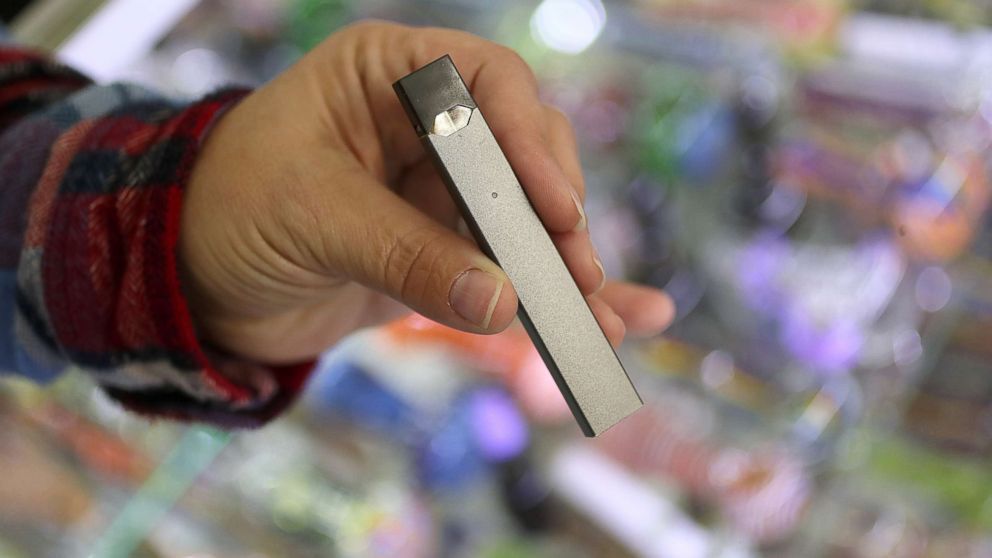 The U.S. Department of Health and Human Services identified the growing trend in 2016 and called e-cigarettes dangerous for young people.
Juul, a leading e-cigarette maker, tried to preempt additional regulation this week when the company announced it would rein in sales of flavored vaping devices popular with younger consumers, including mango, creme and cucumber.
The company rolled out what it calls an age-verification system to help ensure only adults are purchasing the flavors online.
This past summer, the FDA used undercover investigators to crack down on more than 1,300 retailers illegally selling e-cigarettes like those made by Juul. It was the largest enforcement action of its kind in the agency's history.
Last month, the FDA raided the San Francisco headquarters of Juul Labs, looking for documents related to the company's marketing practices. The federal regulator had been investigating whether Juul violated the law by targeting minors through its advertising and flavored products.
The new regulations come on the same day the FDA promotes its anti-smoking campaign which it calls the "Great American Smokeout." The use of e-cigarettes has been left out of their primary list of tobacco-free alternatives promoted to help adults quit.
Gottlieb has called for the need to regulate e-cigs while acknowledging their use as a way of getting adult smokers to quit.
"I won't allow policy accommodation we take to promote innovation to come at the expense of an epidemic of use of tobacco products by children," Gottlieb said in a tweet. "We are now witnessing that epidemic."