After spending weeks poring over data provided by Pfizer, government scientists on Tuesday acknowledged in a new document that they believe there is ample evidence that the first COVID-19 vaccine works and is safe in people over the age of 16.
While that assessment isn't the coveted green light the nation has been waiting for, the briefing suggests agency staff aren't warning of any last-minute hiccups and that an emergency authorization is well within the nation's grasp.
It also suggests that the vaccine might not just be limited to people over the age of 18 as was initially expected. And the government found protection was strong after just one dose, though both doses are recommended for the strongest protection.
"Safety data from approximately 38,000 participants [greater than or equal to] 16 years of age randomized 1:1 to vaccine or placebo with a median of 2 months of follow up after the second dose suggest a favorable safety profile, with no specific safety concerns identified that would preclude issuance of an EUA," the FDA wrote.
The report notes the most common reaction was a skin reaction at the injection site, followed by fatigue or headaches. About half of recipients between 16 and 55 experienced side effects like fatigue or headaches and about a third reported chills or muscle pain. Of clinical trial participants over 55 about half reported fatigue, a third reported headache, and about a quarter reported chills or muscle pain.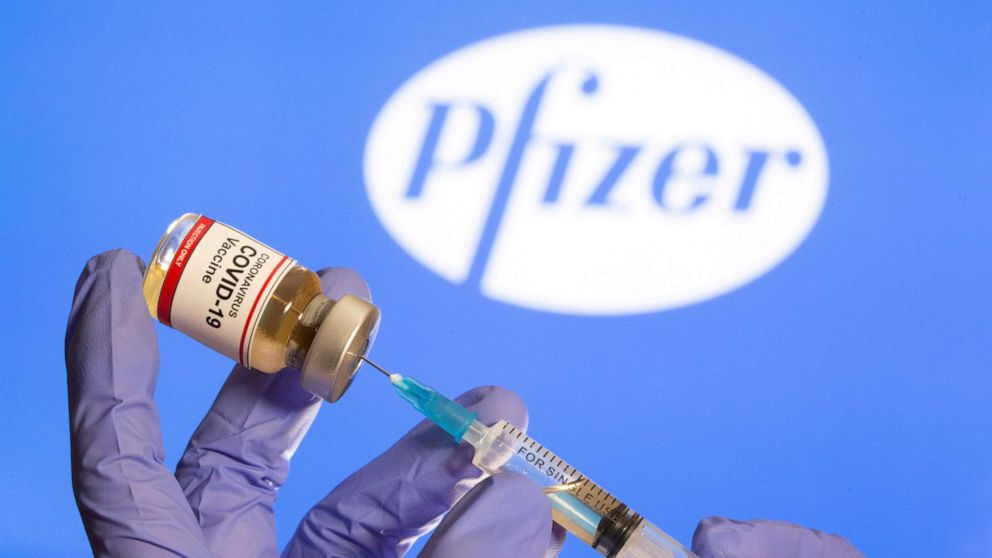 The data also indicates the vaccine works equally men in men and woman, and among people of different races and ethnicities.
FDA noted there are some areas where there isn't enough data on the Pfizer vaccine, such as how it works in people with medical conditions like HIV/AIDS, in people who have recovered from COVID-19 infection, or how long the protection lasts.
The report also highlights that while the Pfizer vaccine prevents recipients from getting sick with symptoms of COVID-19, there isn't enough data yet to know if the vaccine is effective enough at preventing all transmission of the disease that would eventually replace the need to wear masks, socially distance, and avoid large, indoor gatherings. So even if you are an early recipient of the vaccine it will be important to maintain these risk lowering techniques to protect others.
The briefing document was prepared by the FDA ahead of a Dec. 10 meeting with an independent advisory board. If the advisory board agrees the vaccine works and is safe, it's likely the FDA will authorize that the vaccine be shipped nationwide.
Following the authorization, a separate advisory panel tied to the Centers for Disease Control and Prevention is expected to suggest health care workers and older people in long-term care facilities get the first doses.
Administration officials suggest they hope the vaccine is then distributed next week
This report was featured in the Wednesday, Dec. 9, 2020, episode of "Start Here," ABC News' daily news podcast.
"Start Here" offers a straightforward look at the day's top stories in 20 minutes. Listen for free every weekday on Apple Podcasts, Google Podcasts, Spotify, the ABC News app or wherever you get your podcasts.