— -- A powerful Republican is trying to force the identity of the person who first financed the infamous dossier of alleged links between Russians and the Donald Trump campaign into public view.
House Intelligence Chairman Devin Nunes quietly approved a subpoena earlier this month that would compel the unidentified bank handling finances for Fusion GPS, the private investigative firm that compiled the document, to open up its books.
"Congress is trying to find out what Fusion GPS is trying to hide," a congressional official told ABC News.
Lawyers for Fusion GPS went to U.S. District Court in Washington, D.C., on Friday to ask a judge to block the bank from sharing their confidential records with Congress.
William W. Taylor, the firm's lawyer, suggested the firm may be willing to reveal the name of the clients who financed the dossier if they were spared having to expose its entire client roster.
"Let's see if we can't work this out," Taylor told U.S. District Court Judge Tanya Chutkan.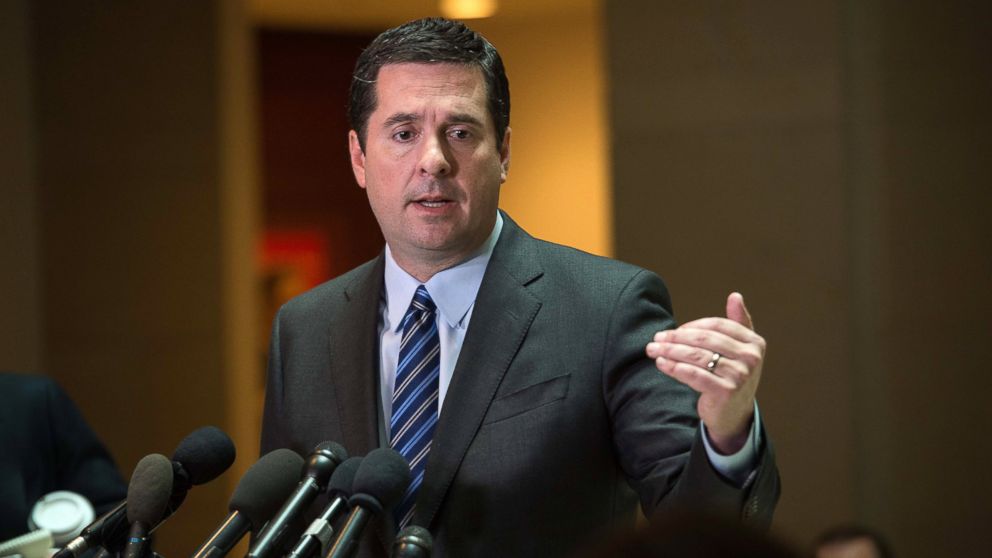 In a 45-minute telephone hearing, Taylor argued that the demand for bank records was over-broad. He said Congress sought all records showing clients making payment to Fusion over a two year period, including the "wholesale disclosure" of payments from as many as 20 clients who had nothing to do with the congressional investigation.
Taylor implored the judge to, at least, block the House request for documents by Monday morning, and give his firm time to negotiate an agreement with investigators.
General Counsel to House of Representatives Thomas Hungar accused Fusion GPS of using delay tactics, calling their actions Friday a "last ditch effort to continue to block a national investigation." Hungar argued that members of the House Intelligence Committee need to plow ahead with their investigation and cannot continue to wait.
An attorney for the bank, which was not named during the emergency telephone hearing, said he felt stuck "between the proverbial rock and hard place," not wishing to expose a client's records, but also not wishing to turn aside a Congressional demand to produce the financial files.
Judge Chutkan said the lawyers should expect a ruling possibly within hours.
Fusion GPS, founded by former Wall Street Journal reporter Glenn Simpson, is at the heart of the mysterious origin story behind the scandal that has dogged President Trump's administration since his first days in office.
In early 2016, Fusion GPS began investigating Trump at the request of an unnamed Republican client. Around the time Trump secured his party's nomination, a Democratic-leaning client took over funding the effort.
The company was responsible for hiring a former British spy and Moscow station chief, Christopher Steele, to explore links between Trump and the Russians.
Steele's work yielded the so-called "dossier," which is a series of memos that outline raw intelligence, much of it unverified, that alleges collusion between Russian agents and the Trump campaign.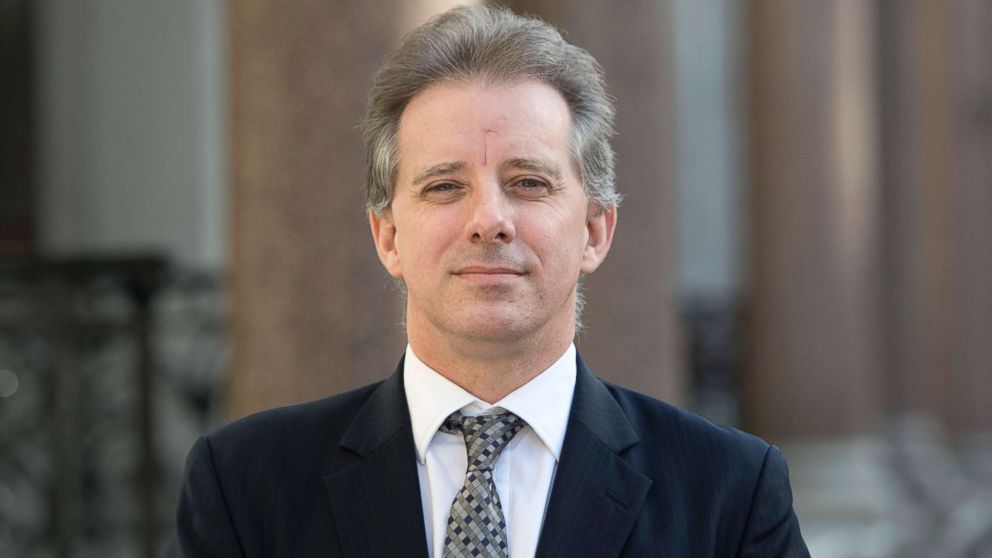 The document also includes unverified and refuted accounts that Russians had "compromised" Trump by secretly filming him in a hotel room during a 2013 visit to Moscow.
Trump has called the document false and the investigation a hoax.
Democrats have criticized Nunes for approving subpoenas after announcing he was stepping back from the committee's Russia investigation in April, when the House Ethics Committee announced it would review accusations that Nunes improperly disclosed classified information.
Nunes, who remains the committee chairman and is required to sign off on all subpoenas issued by the panel, has said he never recused himself and reserves the right to participate in the investigation.
Taylor said Nunes "has no more authority than I do" to issue a subpoena, arguing he had no committee to authorize it given his recusal from leading its investigation on the Russia matters. He also noted that Nunes had laid low on all Russia investigation related matters handled by his committee, but that all of a sudden, amid "White House uproar" over the dossier, "he's back."
Hungar countered that Nunes has not relinquished any of his legislative powers, and that while he has recused himself from leading the House investigation, as the committee's chairman, Nunes is still responsible for the handling of issuing all its subpoenas.