Biden administration to forgive $39 billion in student loan debts for 800,000 borrowers
Borrowers were denied relief due to "administrative failures," officials said.
The Department of Education on Friday announced that it will forgive the debts of 804,000 people, an effort to fix what it calls "administrative failures" that denied student loan borrowers relief they were eligible for under their repayment plans.
Those 804,000 borrowers are people who have been paying their loans back through income-driven repayment plans, which allow debts to be forgiven once they've been paid for 20 or 25 years, depending on the plan.
But because of errors in tracking payments, officials said, many borrowers have been left paying well beyond their payment end-dates.
"For far too long, borrowers fell through the cracks of a broken system that failed to keep accurate track of their progress towards forgiveness," Education Secretary Miguel Cardona said in a statement Friday.
"By fixing past administrative failures, we are ensuring everyone gets the forgiveness they deserve, just as we have done for public servants, students who were cheated by their colleges, and borrowers with permanent disabilities, including veterans," Cardona said.
Though there are multiple types of income-driven repayment plans offered by the Department of Education, they all have the same goal: set a borrower's monthly payment based on their income and cancel any remaining loans after 20 to 25 years of payments.
Friday's debt relief for over 800,000 people acknowledges that the second part of the plan -- cancellation -- often isn't happening, an issue that has also been well-documented by government watchdogs.
In 2022, the Government Accountability Office wrote that "the Department of Education has had trouble tracking borrowers' payments and hasn't done enough to ensure that all eligible borrowers receive the forgiveness to which they are entitled."
"We found thousands of borrowers still in repayment who could be eligible for forgiveness now," the GAO, a nonpartisan watchdog, wrote in its report.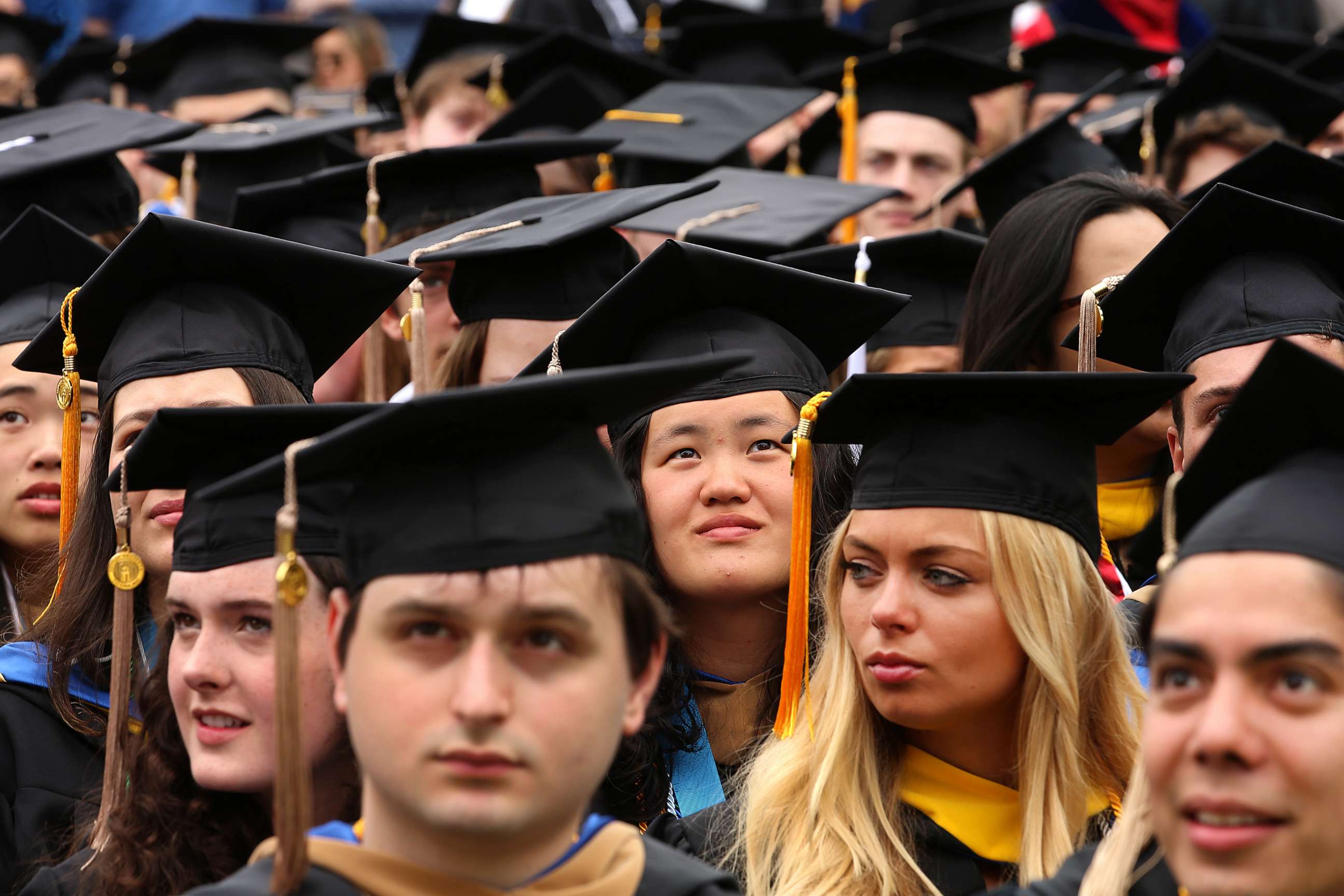 In total, the fixes to the income-driven repayment plans being made by the Department of Education on Friday will result in $39 billion of automatic debt relief.
Borrowers will be notified on Friday by the Department of Education and relief will begin 30 days later, the department said.
If borrowers don't want their debts discharged, they can contact their loan servicers, the department advised. Servicers will be in charge of notifying borrowers once their debt is relieved.
"At the start of this Administration, millions of borrowers had earned loan forgiveness but never received it. That's unacceptable," Department of Education Under Secretary James Kvaal said in a statement on Friday.
"Today we are holding up the bargain we offered borrowers who have completed decades of repayment."
The debt relief announced Friday is part of a wave of fixes to programs that weren't holding up their end of the deal. That includes $45 billion to people enrolled in Public Service Loan Forgiveness who weren't getting the debt relief they were promised, and $22 billion to borrowers who were defrauded by for-profit colleges.
The fixes addressed Friday for people in income-driven repayment plans bring the total debt relief to $116.6 billion, the department said. The relief has reached more than 3.4 million borrowers.
The efforts to fix errors in the Department of Education's loan system come as President Joe Biden's program to cancel debt relief on a massive scale was rejected by the Supreme Court in June.
That program, a Biden campaign promise, would have canceled between $10,00 and $20,000 in loans for people making below a certain income, but it was ruled as beyond the scope of the president's power.
Since then, the White House has announced a new income-driven repayment plan that will lower monthly payments to 5% of a person's discretionary income, down from 10%, and decrease the timeline for forgiveness down to 10 years of payments, from 20 or 25, if the initial loan was less than $12,000.
The Department of Education is also in the rulemaking process to attempt debt forgiveness again through a different law, the Higher Education Act, though it's likely to face legal challenges.