Senate Majority Leader Mitch McConnell, R-Ky., canceled the Senate's August recess in June due to a legislative backlog that he blamed on Democrats, but Republican Sen. Jeff Flake of Arizona, who had plans to travel to Zimbabwe, decided to still make the trip.
And now Flake, a member of the Senate Judiciary Committee who has been a fierce critic of President Donald Trump, is addressing accusations that he took the trip to thwart the confirmation of Trump's judicial nominees, including Trump's Supreme Court pick Judge Brett Kavanaugh.
Flake told Politico in a text this week the suggestion that he is attempting to "thwart" Kavanaugh's confirmation is "Flake News."
"I'm seeing on social media that I'm here to somehow thwart Kavanaugh's confirmation," he wrote. "That's Flake News. I chair the Africa subcommittee. I came to Zimbabwe as an election observer."
Flake's office did not immediately respond to an ABC News requests for comment.
According to Politico, Flake plans to return to the states during the week of Aug 13. And Kavanaugh's confirmation hearings will not take place until September, Sen. Chuck Grassley's judiciary staff said in a statement.
"As a result, I expect the committee will be able to undertake its thorough review process along the same timeline set in previous Supreme Court confirmations," Grassley's staff said. "As Chairman Grassley said this morning, he intends to hold a hearing sometime in September. In the end, the committee will have reviewed significantly more records than ever before for a Supreme Court nominee."
Last week, Flake flew to Africa to observe the Zimbabwe elections as chairman of the subcommittee of African Affairs and he has been tweeting updates on his trip.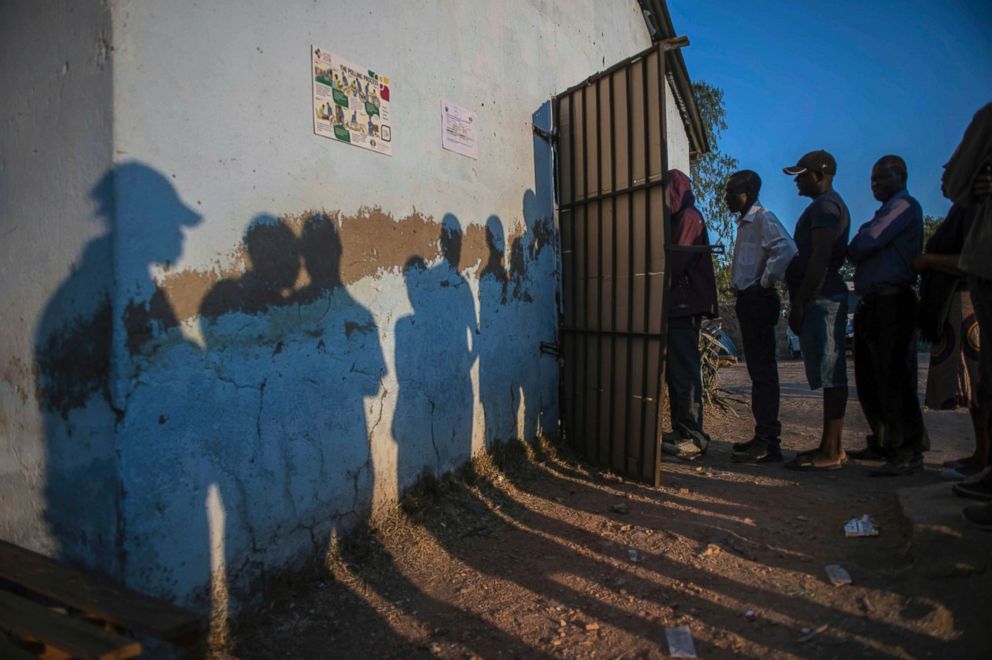 Flake has a history of being a critic of Trump. Most recently, the senator called Trump's joint summit with Russian President Vladimir Putin in Helsinki "shameful" and said it was a "mistake" for the president to meet with the Russian leader.
In an interview with ABC News Chief Anchor George Stephanopoulos, Flake said the Trump has "unfortunately" redefined and "consolidated his hold" over the Republican Party.
The senator, who would have been up for re-election in 2018, is set to retire and leave Congress.