— -- They're a day late for a Throwback Thursday, but the Clinton Presidential Library released a trove of old photos showing Bill Clinton and Donald Trump in chummier times.
A collection of pictures of the two men and others meeting at least two different points in 2000 were released as a result of a Freedom of Information Act request.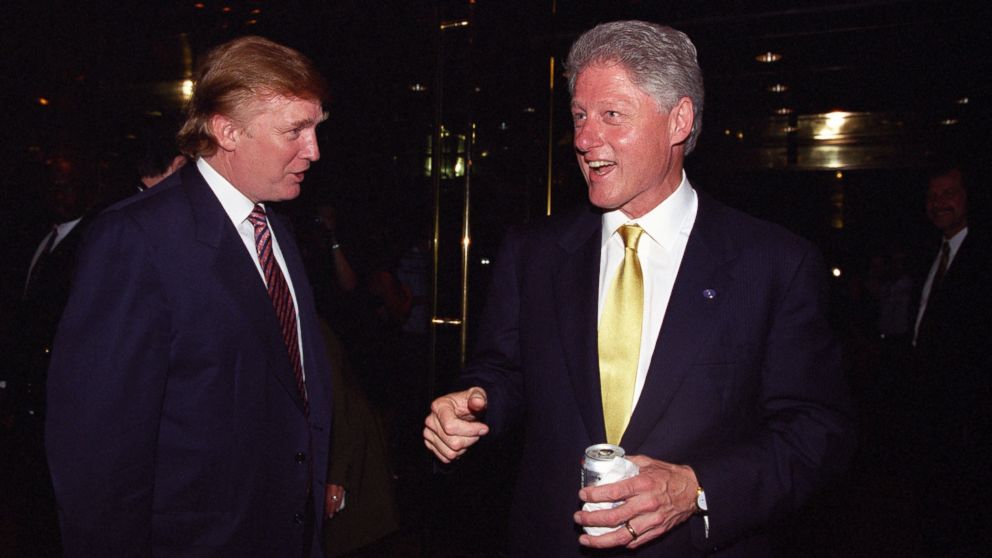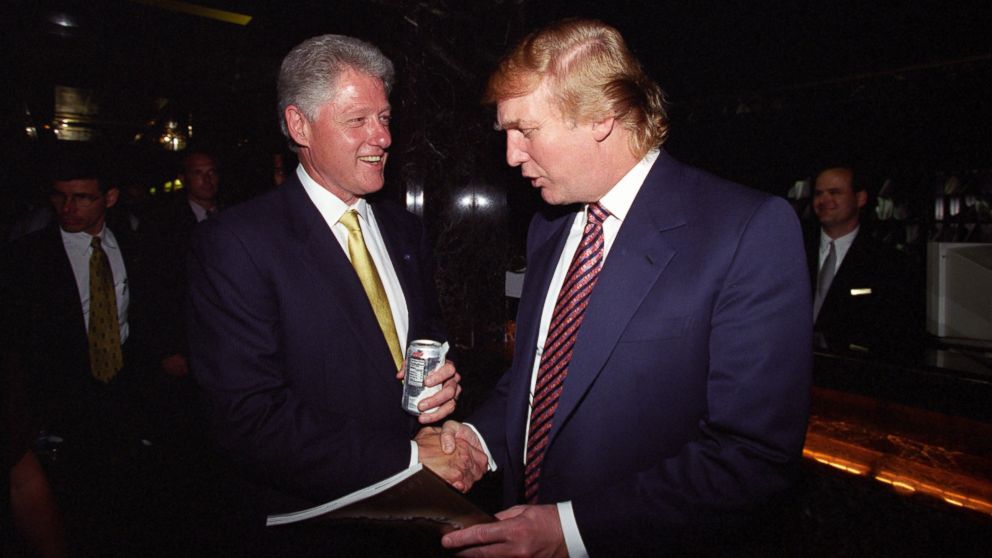 The first batch of photos show Trump and the then-president meeting at Trump Tower in June, and they look very comfortable around one another.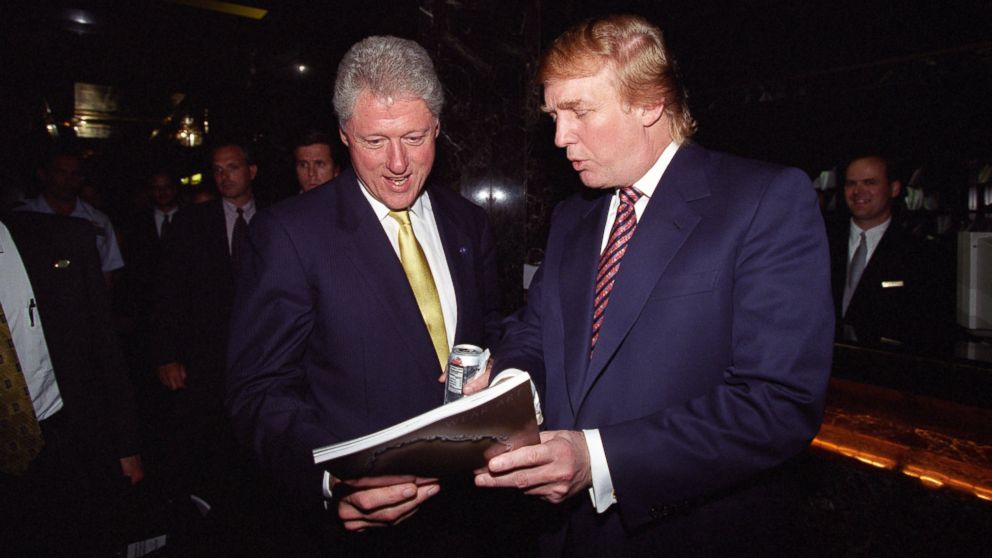 The two men appear side-by-side, shaking hands and then looking at an unidentified magazine, with smiles on both their faces.
The second meeting reportedly occurred in September 2000 when they were both in Queens to watch the U.S. Open.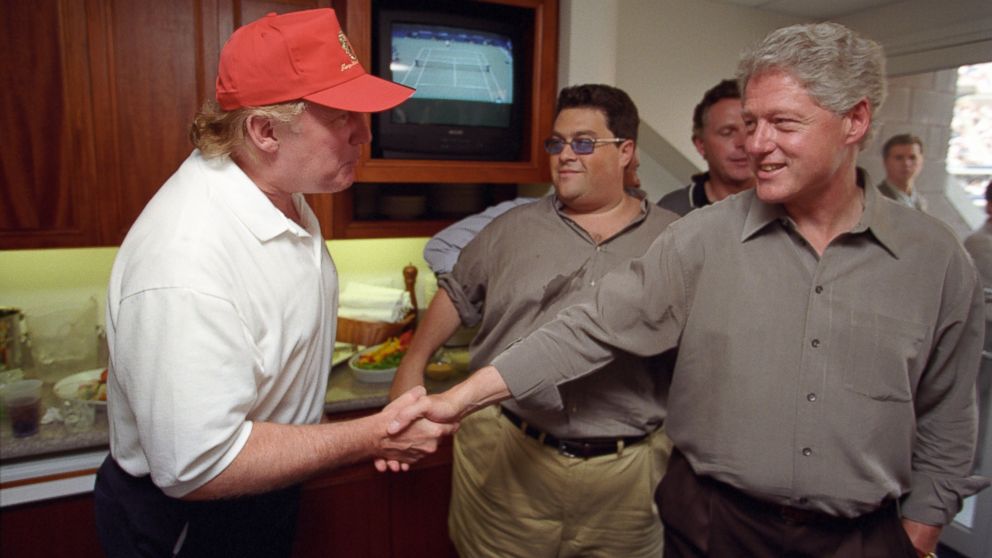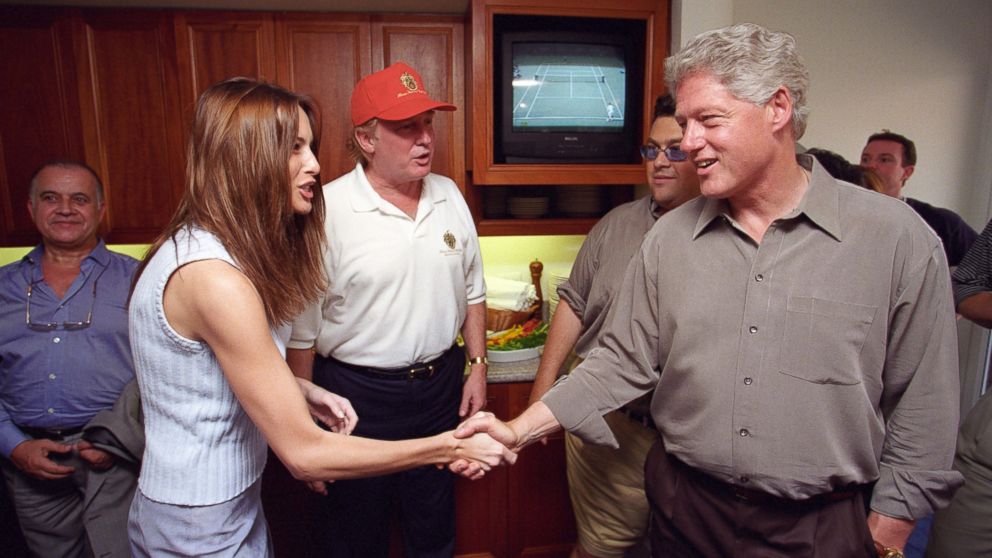 They are joined by Trump's current wife Melania, whom he was dating at the time, and another woman who is not identified.
That second woman, who is seen posing next to Trump in one of the photos, is wearing a Playboy bunny shirt, adding to the intrigue over her identity.