Rep. Greg Steube, R-Fla., announced Monday that he will be "sidelined in Sarasota for several weeks" while recovering from a fractured pelvis, a punctured lung and torn ligaments in his neck -- injuries that his office said he sustained when he fell from a ladder last week.
"I will be carrying out as many of my congressional duties as possible, and our DC and district staff continue to be readily available to assist Floridians," Steube wrote in a tweet on Monday.
In a separate tweet, he added, "I am eager to rejoin my colleagues in Washington as soon as possible."
Due to the elimination of proxy voting in the House, Steube's absence will leave Republicans with one less vote on the floor and could impact their narrow majority's ability to pass legislation and conduct other business.
Steube's office said on social media last week that the congressman, who was first elected in 2018, took a 25-foot fall off a ladder while cutting tree limbs at his Sarasota property on Wednesday.
A witness then called 911 and Steube was taken to the intensive care unit at Sarasota Memorial Hospital, according to his office.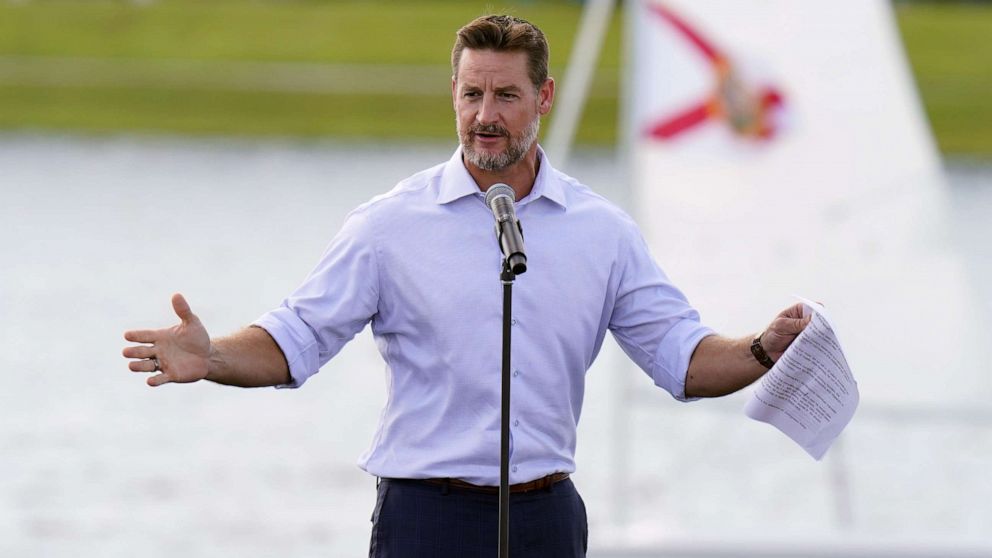 House Republicans have since shared well wishes for Steube, including Speaker Kevin McCarthy.
"He is in good spirits, and our entire conference prays for a swift recovery. I informed him he will serve on the Select Subcommittee on the Weaponization of the Federal Government, and he is eager to get back to work" McCarthy tweeted on Thursday.
Steube was discharged from the hospital over the weekend and will be recovering at home, his office said.
On Saturday, he tweeted his thanks to his medical team. "[My wife] Jen and I remain endlessly blessed by the prayers and support from our friends, family, and community," he wrote.
On Monday, he shared another update from home.
"I am blessed to have a great support team in my wife Jennifer as well as numerous friends and family, including the Steube pups," he tweeted along with a photo of him lying on the couch in a neck brace with his two dogs by his side.