Since launching his U.S. Senate campaign to unseat longtime Democratic Sen. Bill Nelson in April, Florida's GOP Gov. Rick Scott, an early and vocal Trump supporter, has taken a markedly cautious approach to a president who has consistently injected political chaos into an already uncertain midterm election landscape.
Scott chaired a pro-Trump super PAC, raised money for the candidate and hosted an inaugural party after his 2016 victory. But as he attempts to move from the governor's mansion to Capitol Hill, Scott faces a dilemma in embracing a party leader whose popularity remains a double-edged sword in the most prominent swing state in the nation.
At various points since launching his bid, Scott has criticized Trump over the separation of undocumented immigrant parents from their children at the U.S.-Mexico border, found himself at odds with the president over gun control and offshore drilling, and said he "completely disagree[s] with the president in regard to trusting," Russian President Vladimir Putin.
It's a delicate political balancing act for Scott, and one he'll likely need to keep performing as the race moves towards November.
"The underlying subtext on the Democratic side is still always going to be, hammer away at Trump, and I think Scott realizes that. And he realizes that right from the get-go that Trump's popularity and unpopularity are potentially dangerous things for his chances of getting to be U.S. senator," said Aubrey Jewett, an associate professor of political science at the University of Central Florida.
When President Trump rallied supporters in Tampa, Florida last month, he took special care to call out Scott, a central figure in the GOP's hopes of maintaining control of the U.S. Senate in November.
"We have to make sure that Rick Scott wins and wins big," Trump told the crowd gathered to boost gubernatorial candidate Ron DeSantis, the Florida Republican congressman who has tied himself so closely to the president that he featured his children building "The Wall" in a recent campaign ad. Despite the presidential shout-out, Scott did not attend the Tampa rally. Instead, he was at a fundraiser, and opted to appear at a more low-key event that afternoon at a local high school where Trump praised him as "really smart," and a "true leader."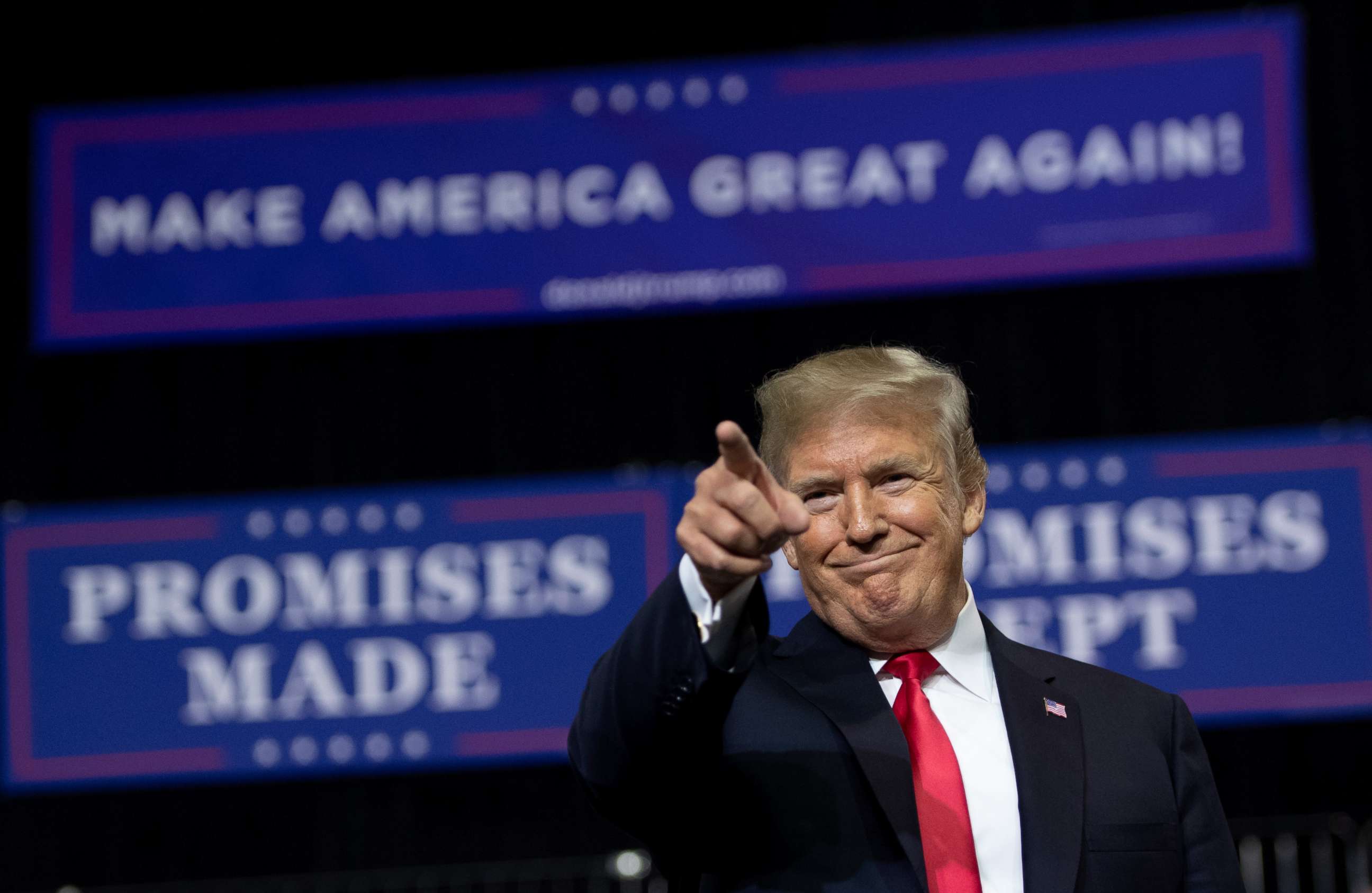 Scott poured over $100 million into his two gubernatorial bids in 2010 and 2014, and according to OpenSecrets has already burned through close to $28 million in his race to defeat Nelson, one of ten Democratic senators up for re-election in states that Trump captured in the 2016 election.
Following Scott's decision not to attend the rally with Trump, Nelson hammered him in a tweet, saying he "can't hide from his pal Trump."
But maintaining his political outsider status and political independence from Trump is at the heart of Scott's strategy to highlight his own personal biography (Scott's family grew up in public housing), against that of his Democratic opponent.
"The Rick Scott brand…he has been very effective doing that, going back eight years ago when he spent $70 or $80 million of his own money plus raised, not a whole lot at first, he legitimately was an outsider to the Republican Party," Jewett added.
Scott's campaign emphasized the areas where he and Trump have worked together like offshore drilling and infrastructure projects but again said the governor would speak out when he disagrees with the president.
"The President and Governor Scott have worked well together to help advance important issues to Floridians, including keeping oil rigs off our coasts and repairing the federally-operated Herbert Hoover Dike at Lake Okeechobee, and the Governor will continue to work with our federal partners to secure real policy results like these to better our state," Lauren Schenone, the press secretary for Scott's campaign, told ABC News in a statement.
"Governor Scott is going to be with the president when it's good for Florida and will disagree with him when it's not good for Florida," Schenone added.
Nelson, 75, has been an enduring force in Florida politics for over three decades, and has represented the state in Congress since the late 1970s, but has had to fight criticism that he is not campaigning aggressively enough against what will be the toughest election of his political career. The senator's campaign argues that there's no way for Scott to fully separate himself from Trump.
"Bill Nelson is one of the nation's most independent senators who always puts the people of Florida first, and, unlike his opponent Rick Scott, will stand up to President Trump when his policies are bad for our state," the Nelson campaign said in a statement provided to ABC News.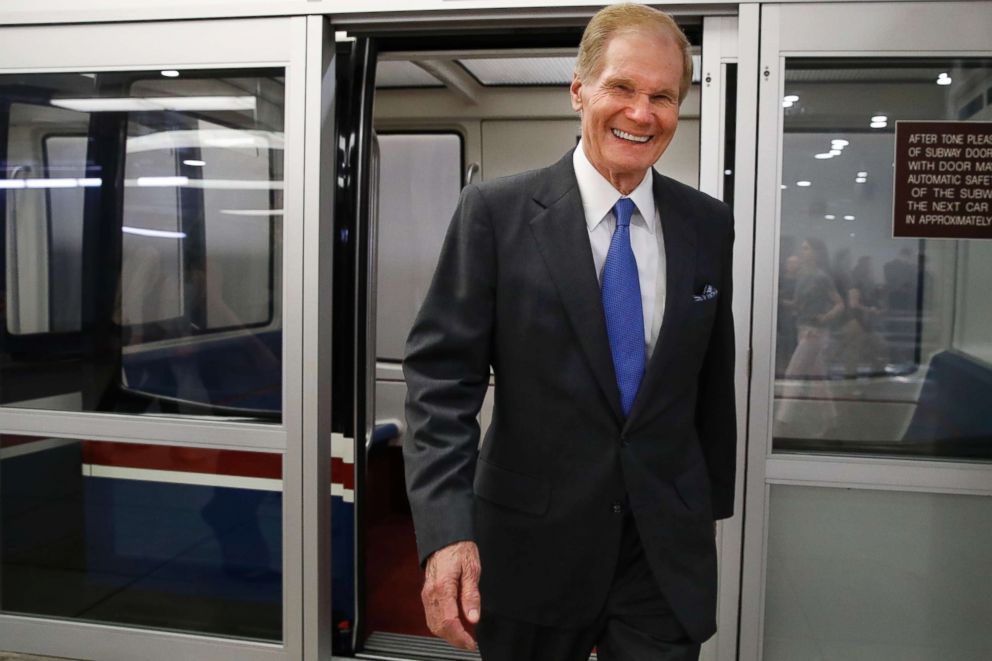 After Tuesday's primary, in which Nelson and Scott are both running unopposed, a general election where Trump will undoubtedly be a factor and influence begins, and judging from Scott's previous approach, he has shown a willingness to cautiously assert his political autonomy in the state he's governed for the last seven and a half years.
Immigration broadens the rift
As the nation reeled from the images of children separated from parents who had illegally crossed the border -- an immigration policy the Trump administration stood by for months -- Scott strongly spoke out against the practice while on the campaign trail this summer.
"It's disturbing, it's disgusting. It shows you that Congress has not done their job," Scott told a local news station, "We need to have an immigration policy that people understand, we need to secure our borders, but we can't have people being treated unfairly."
The immigration debate soon found its way on Florida's doorstep when the federal government re-opened a detention center for unaccompanied minors south of Miami.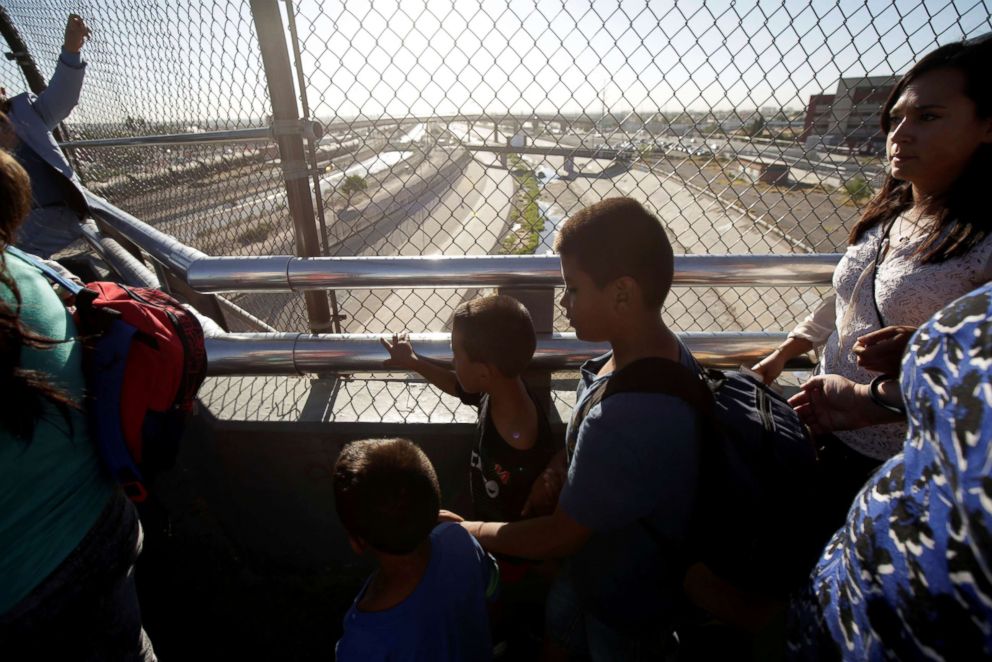 Nelson, Scott's opponent, was denied access into the detention center and claimed 94 children were being held at the facility, who he said were separated from their parent's at the border. Hours later the governor released a letter addressed to the agency responsible for detaining the unaccompanied minors or children separated from their parents at the border, and again didn't shy away from going after the federal government.
"It is extremely frustrating that, after decades of inaction by the federal government, many innocent children are now paying the price for the failures of Washington," Scott wrote to Health and Human Services Secretary Alex Azar.
Scott went on to ask the department provide an accurate count of how many children housed at the Florida detention center were separated from their families under the president's zero-tolerance immigration plan, a policy stance he said he did not share with the president.
"I have been very clear that I absolutely do not agree with the practice of separating children from their families. This practice needs to stop now," Scott wrote.
In another sign that he is trying to distinguish himself from Trump and his often harsh rhetoric on immigration, Scott has been airing Spanish-language ads across the diverse state.
Gun battle flares up after Parkland
Before Scott even announced his Senate candidacy, tragedy struck in Parkland, Florida in February when a gunman with a semi-automatic weapon killed 17 students and staff members at Marjory Stoneman Douglas High School, injuring 17 others. The shooting sparked nationwide calls for gun control, catapulted the profile of student activists and marked one of the first times Gov. Scott parted ways with the president.
While President Trump suggested leaving many federal gun laws as is and instead suggested arming teachers and school staff, Scott heavily pushed for increasing the age limit required to purchase a firearm.
Less than a month after the Parkland shooting and after an intense state legislative battle, Scott signed SB 7026, a gun safety bill officially raising the minimum age to buy a gun from 18 to 21 years old and creating a three-day waiting period for long guns. The bill also allows for some teachers and school staff who undergo training provided by the state to be armed, but school districts have the choice the opt out of arming their staffs.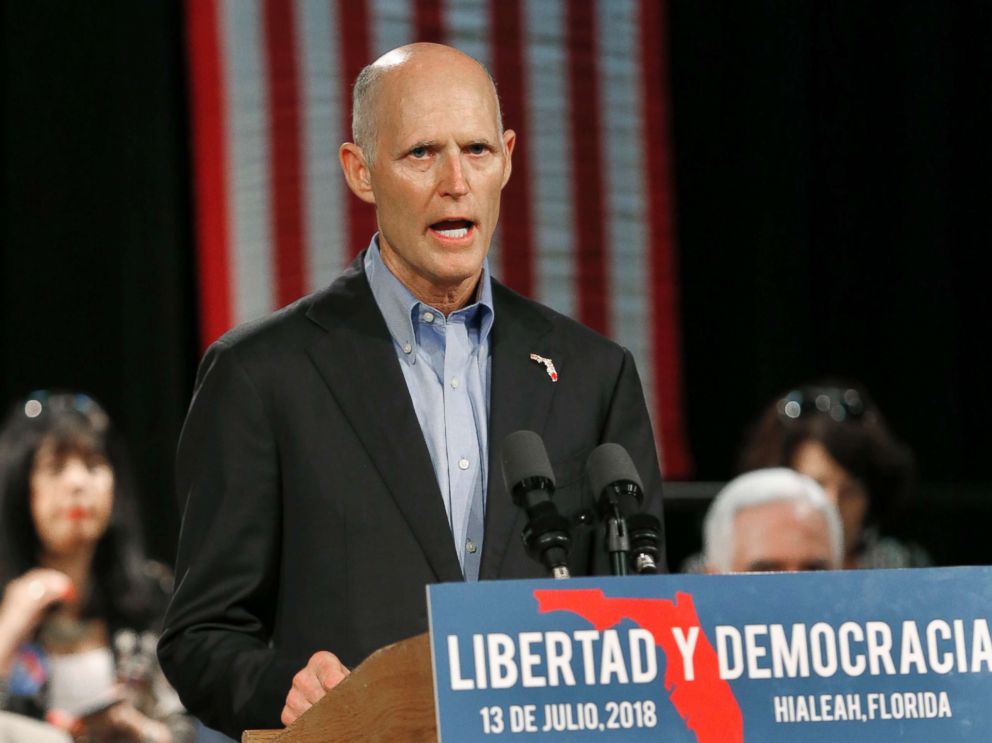 Scott didn't fall short of attacking the federal leaders and said: "If you look at the federal government, nothing seems to have happened there." Instead, he said he would be acting without their consent.
"I am going to do what I think are common-sense solutions," Scott said at the signing. "I think this is the beginning. There is now going to be a real conversation about how we make our schools safe."
However, Scott faced the ire of one of Trump's biggest supporters, the National Rifle Association. Hours after he signed the bill, the NRA filed a federal lawsuit claiming Second Amendment right's we're being violated by raising the age limit to buy guns. The NRA had been a longtime ally of the governor and had previously given him an A-plus rating.
An international incident
Following the firestorm of criticism President Trump received in the wake of his July joint press conference with Putin, Nelson pounced.
"Today, Donald Trump sided with Putin over the people of the United States. And, once again, Rick Scott has refused to stand up to his pal, Donald Trump," Nelson said in a statement on Monday, July 16, the same day as the press conference.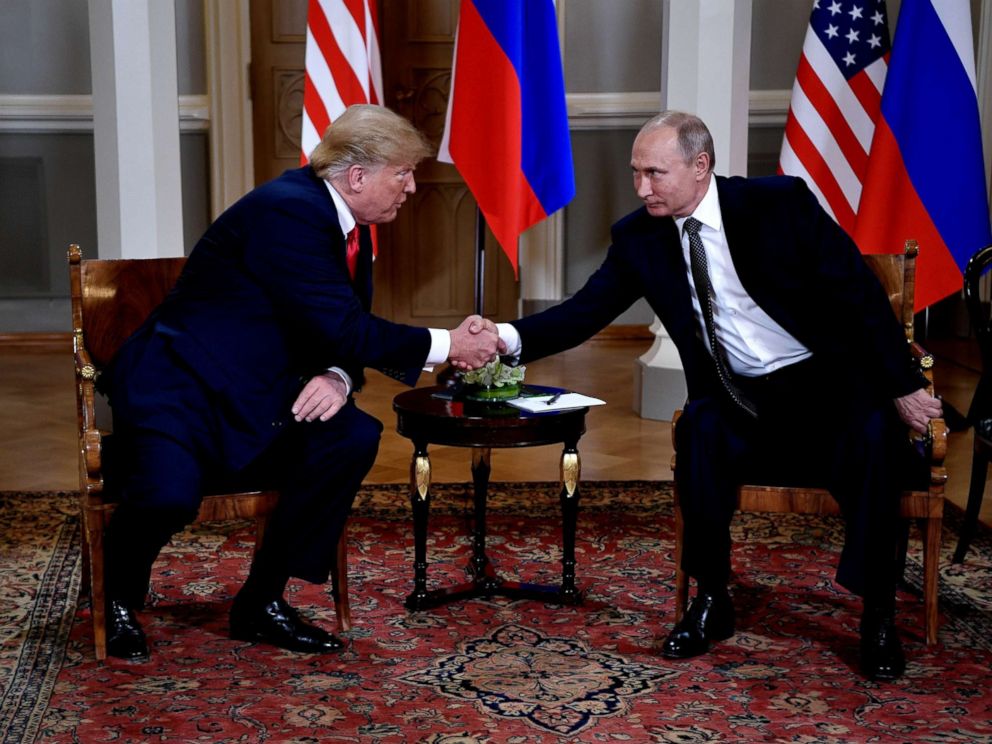 Sensing that he could no longer avoid the issue, Scott weighed in by Wednesday at a campaign stop in Boca Raton.
"I completely disagree with the president in regard to trusting Putin or trusting Russia and I think it's clear that they tried to do something in 2016, I hope that's not happening in 2018," Scott said. "I'm going to be with the president when it's good for Florida and I'm going to be against the president when it's not good for Florida."
The move again marked Scott's willingness to part from the president at least somewhat, and in an instance where a large swath of Republican candidates stuck by Trump as he continued his attempt to thaw the frosty relationship between the U.S. and Russia.
Trump still looms
In the political turmoil that often defines the Trump era, there is no guarantee that down the line Scott's willingness to distance himself from Trump could draw a rebuke.
"Unlike some Republicans who have felt Trump's wrath, Governor Scott never has, he hasn't done anything to personally offend Donald Trump that I'm aware of," Jewett said, "I'm sure if he had we'd all be aware of it."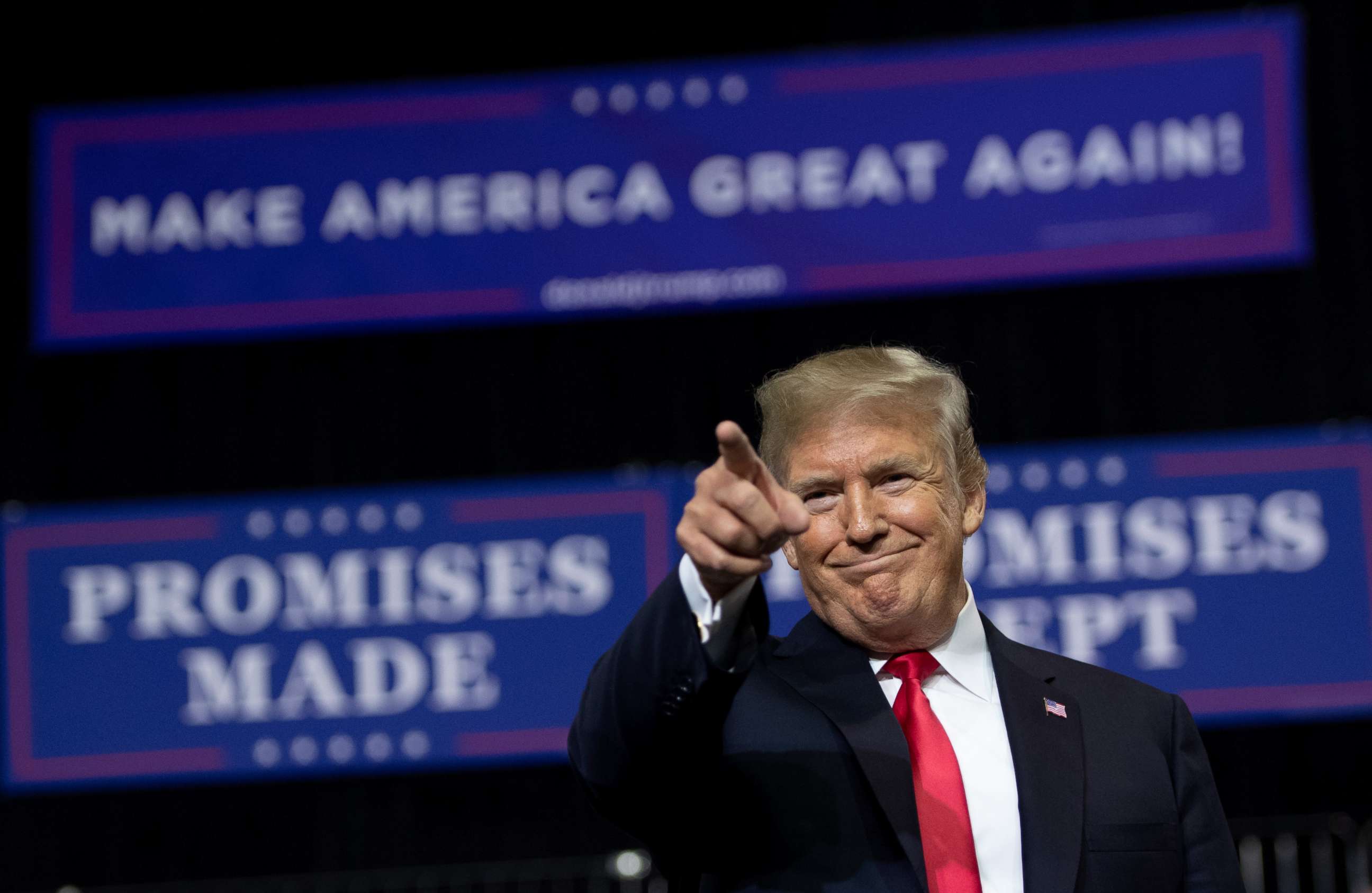 But for now, it seems that Trump, who has at many time favors impulse over political discipline, is content to let Scott run his own race.
"It seems that he's kind of playing the political game with Scott," Jewett added, "He realizes Scott has a decent chance to win, he really would like another Republican in the Senate, because if he can flip this seat that means he can afford to lose somewhere else and still keep control of the Senate."