Fort Bragg to be renamed Fort Liberty among Army bases losing Confederate names: Exclusive
Congress and the defense secretary must approve the nine naming recommendations.
A blue-ribbon commission has recommended new names for nine Army bases named after Confederate leaders, including Fort Bragg, which will be recommended to be renamed Fort Liberty, the panel disclosed Tuesday.
The panel has recommended that another eight Army bases be renamed for a diverse group of individuals with ties to the Army.
ABC News was first to report the full list of recommended names by the Congressional Naming Commission created by Congress to suggest name changes by 2023 for U.S. military installations named after Confederate generals and leaders.
Congress and Defense Secretary Lloyd Austin must approve the nine naming recommendations, although it remained unclear if Congress would be able to weigh in with names changes of its own before the list is submitted to Austin for final approval.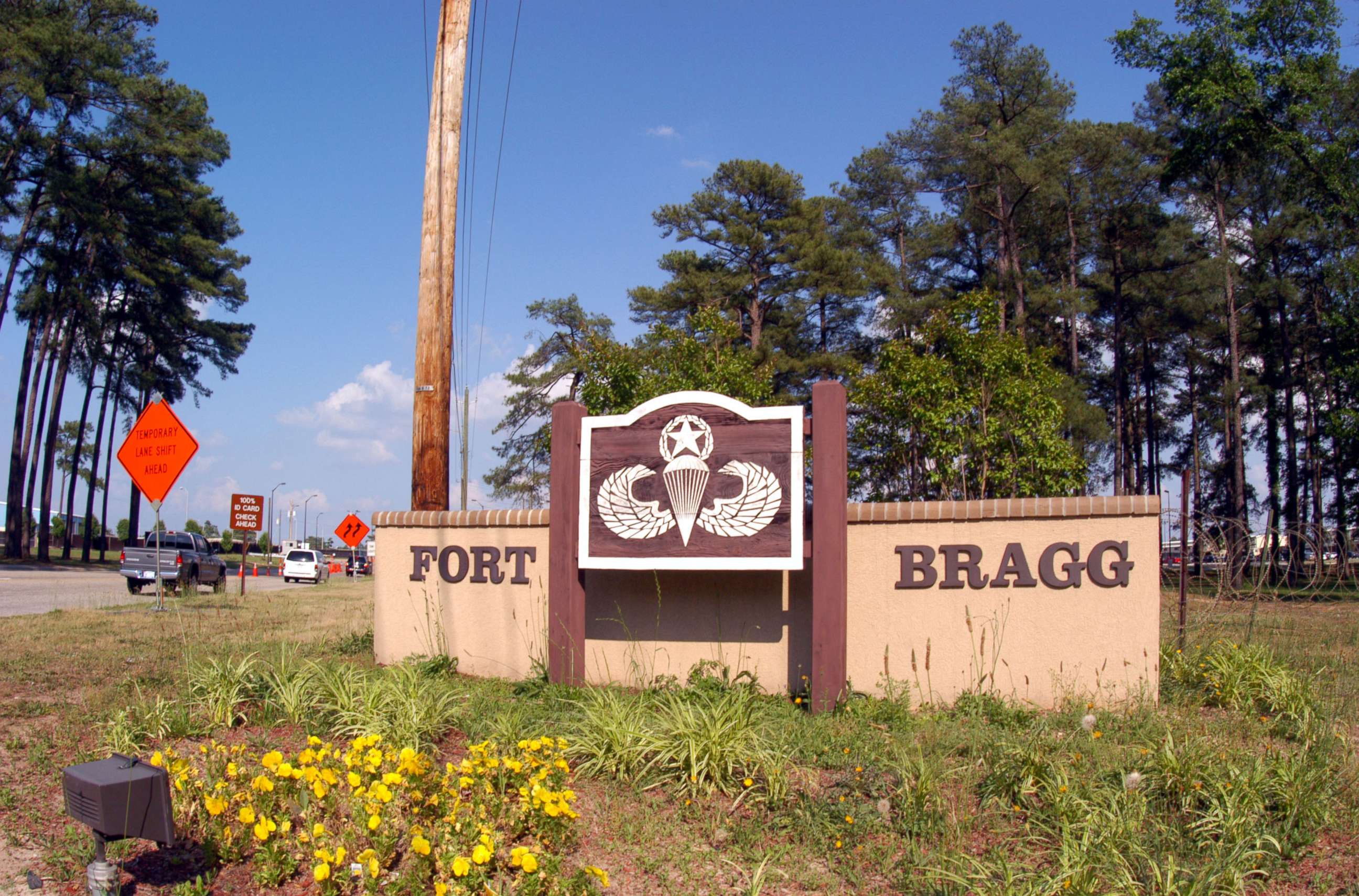 In a statement, Austin praised the commission's recommendations that he said "reflect the courage, values, sacrifices, and diversity of our military men and women" and looked forward to seeing their final report later this year.
Members of the commission told reporters, at a virtual briefing held to disclose the names, that the panel's eight members had unanimously supported the recommended name changes that began with 34,000 names submitted by the general public.
"One thing became clear, we found far, far more heroes than we had opportunities to name," said Ty Seidule, a retired Army brigadier general and the vice chair of the commission that included four members chosen by the defense secretary and four members by Congress.
The panel has until Oct. 1 to finish its final report that will include suggested name changes for two Navy ships, the USS Maury and the USS Chancellorsville, as well as hundreds of street names on military bases.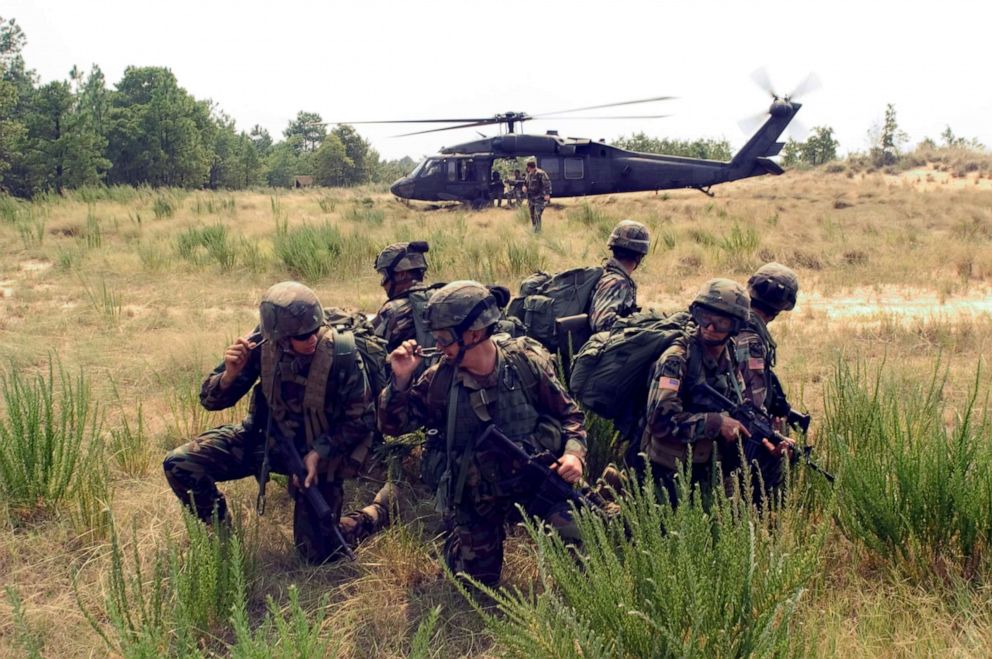 Panel members told reporters that the suggested renaming of Fort Bragg to Fort Liberty followed input from a meeting with senior military commanders and community members.
The panel members would not disclose what original name may have been suggested for the Army base named after Confederate Gen. Braxton Bragg, but Liberty was not among the 87 final names the panel was reviewing. When that list was released in March the only name not belonging to an individual was the word Courage.
"We went back to the local community and we listened carefully," said Seidule. "So, we added some other names when we went back to the local community."
The Pentagon's effort to rename military facilities that had their origins in the Confederacy was a result of discussion about race that followed the death of George Floyd two years ago and was not without some controversy as then-President Donald Trump opposed the move.
"With the names we selected, we hope to inspire today's soldiers, civilians, families and communities with stories that resonate for all Americans," said Seidule who did not doubt that the suggested name changes might not be agreeable to all because of the large number of potential options.
While Fort Bragg is the only base suggested as being renamed after a concept the other suggestions for the other eight Army bases include a diverse group of individuals with ties to Army history.
If approved, the nine bases will include the first to be ever named for women or African Americans, a National Guard facility in Puerto Rico already had the distinction of being the first ever named for a Latino.
The other bases to be renamed are Fort Hood in Texas, Fort Rucker in Alabama, Fort Polk in Louisiana, Fort Benning and Fort Gordon in Georgia and Fort A.P. Hill, Fort Lee and Fort Pickett in Virginia.
The panel has recommended that Fort Hood, Texas, be renamed after Richard E. Cavazos, the first Latino to reach the rank of a four-star general in the Army.
Fort Gordon, Georgia, will be renamed after Gen. Dwight D. Eisenhower, the Army general who led all allied forces in Europe during World War II and later became president.
Fort Lee, Virginia, will be named after two individuals: Arthur Gregg, a former three-star general involved in logistics -- the only living individual for whom a base will be named -- and Charity Adams, the first African-American woman to be an officer in the Women's Army Auxiliary Corps.
Fort Pickett, Virginia, will be named after Van Barfoot, who received the Medal of Honor for his heroism during World War II and is of Native American descent.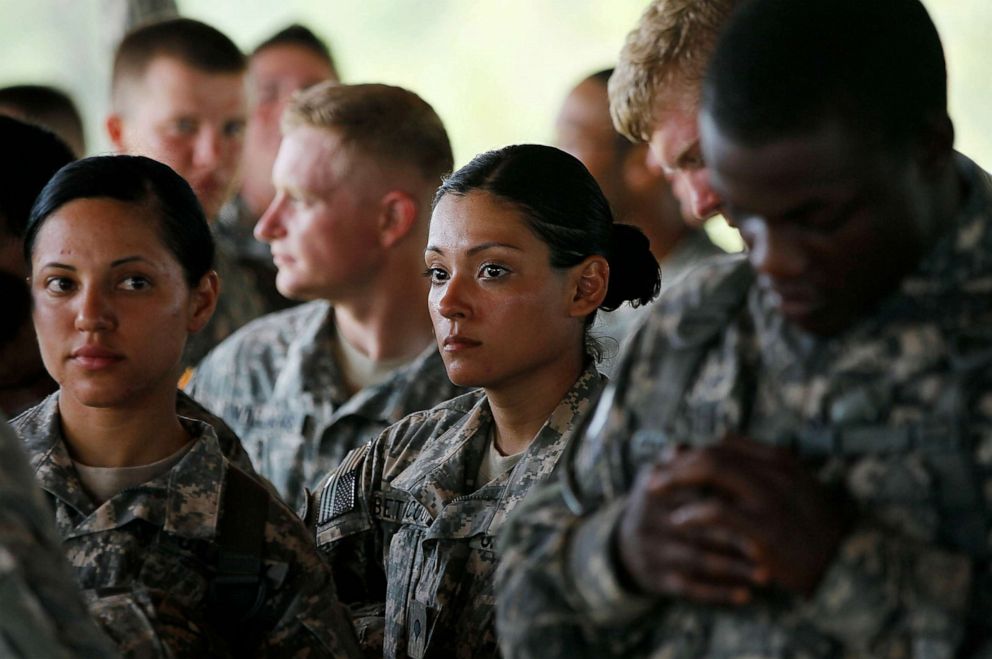 Fort A.P. Hill, Virginia, will be renamed after Dr. Mary Walker, a physician and women's rights activist who received the Medal of Honor for her service during the Civil War.
Fort Benning, Georgia, will be renamed jointly after Lt. Gen. Hal Moore and his wife Julia Moore. Gen. Moore was a pioneer in the Air Cavalry whose Vietnam-era story was memorialized in the book and movie, "We Were Soldiers." His wife Julia helped improve the casualty notification system and helped with the creation of family support networks.
Fort Rucker, Alabama, will be named after Michael Novosel, a Medal of Honor recipient who flew combat aircraft in World War II and the wars in Korea and Vietnam.
Fort Polk, Louisiana, will be renamed after William Henry Johnson, a soldier whose heroism in World War Two was not honored with the Medal of Honor until 2015.
Correction: The commission that recommended changes to U.S. Army base names was a blue-ribbon commission, not an Army commission.