Friends Saw Creigh Deeds' Son Struggle With Bipolar Disorder Before Killing
Gus Deeds' downward spiral seemed to begin after Creigh Deeds' 2009 campaign.
November 21, 2013, 3:27 PM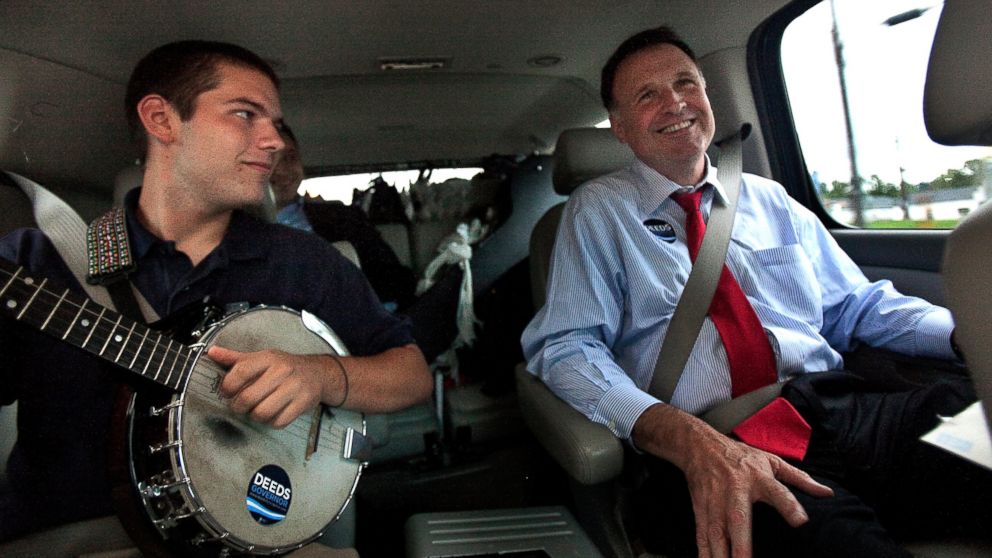 Nov. 21, 2013— -- Before stabbing his politician father and taking his own life outside of his home, Gus Deeds, 24, struggled with a bipolar disorder that had utterly changed his life a few years ago, his friends told ABC News.
Those who know him say he idolized his father, a state senator and Democratic nominee for governor Creigh Deeds. He was a brilliant musician who could pick up just about any instrument and play. And he was a kind soul who wore his heart on his sleeve.
But sometime after his father's loss in that governor race and his parents' subsequent divorce in 2010, the younger Deeds fell into a downward spiral of mental illness, two friends told ABC News.
"Eventually it got to the point where everyone... you couldn't ignore it. It was obvious he was going through a difficult time," Tony Walters, who has been friends with Gus since they were children in Bath County, Va., told ABC News on Wednesday. "I don't know where they ended up taking him but he was diagnosed with bipolar disorder and did get treatment for a while and I know he was on medication."
The details of what happened Nov. 19 in the home Gus shared with his father and stepmother are still sketchy. But it appears that in an altercation outside of their rural Virginia home, Gus stabbed his father brutally in the head and chest before taking his own life with a rifle.
But for those who knew Gus, they never imagined that the kind, big-hearted young man could take a violent turn.
Yet he was clearly deeply troubled. In the fall of 2010, the signs were all there: paranoia, deep suspicions about schemes to undermine or conspire against him, manic highs and deep lows.
"He seemed very sort of scattered, very different. He had strange paranoias," Walters said. "And he was imagining different schemes against him; suspicions of people around him…it really seemed like he was going through a very difficult time."
At one point, Gus said that God told him to drive to the Pacific and he did.
"He would say it was a spiritual thing that he felt a calling that just needed to go and drive west, see the ocean and when he came back that's when he really, he was a different Gus than he was," said Adam Michaels, a friend who worked at Nature Camp with Gus for several summers. "His personality had changed a lot, he was pretty manic for a while."
"He was just as kind of goofy and charismatic as he always was but a little more wild I guess."
The day before the Deeds' story took a tragic turn, Creigh Deeds sought an Emergency Custody Order, according to reports in the Richmond Times-Dispatch and the Washington Post. But either because beds were not available or they weren't found in the legal six-hour time frame, Gus wasn't hospitalized.
It appears that an identical systemic problem was flagged in a 2012 inspector general report.
G. Douglas Bevelacqua, inspector general for the office of behavioral health and developmental services, confirmed to ABC News that they have opened an investigation into why the system failed in this case.
"We are opening an investigation because the code of Virginia. Section 2.2-309.1 requires that we investigate incidents or allegations of abuse neglect or inadequate care of people receiving services from behavioral health providers," he said.