Far from the noise in Washington and on Wall Street, some farmers in Iowa stand on the front lines of the U.S.- China tariff skirmish, awaiting a deal on trade between the world's two biggest economies.
President Donald Trump's administration first took action with tariffs on steel and aluminum in March and the president has since asked U.S. trade officials to look into tariffs of up to $100 billion as a crackdown on what he perceives as China's theft of U.S. intellectual property.
China's Ministry of Commerce then released a statement listing 106 U.S. products it plans to tax, including soybeans, corn, beef, whiskey, tobacco and aircraft.
Beyond the politics of tariffs, the impact could be felt in practical ways for farm families, especially in states like Iowa.
John Fischer and his family, for one, harvest corn, soybeans, some small grain and hay in their farm in Neola. They're watching lawmakers —- and the markets -— closely.
"You know, our planters will be rolling in the next two weeks. So farmers can't make many changes now. They're pretty locked in," John Fischer told ABC News' Martha Raddatz.
After more than 30 years running his farm, Fischer and his wife, Mary, are concerned about the impacts the proposed tariffs could have on their livelihood.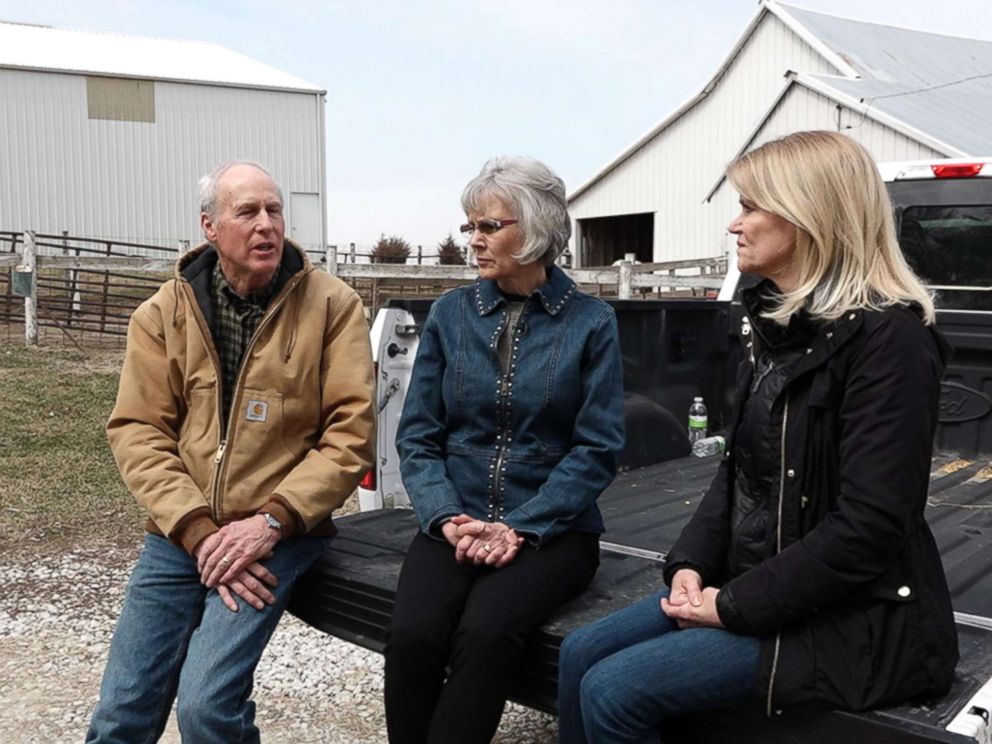 "China has become a huge buyer of pork and soybeans and those are the two areas that they have reciprocated their response to the tariff," John Fischer said.
Already, some pork farmers are facing challenges, he said.
"Pork prices have dropped about a third since January, which is huge if you're a pork producer," John Fischer said.
"You hear the stories of Smoot-Hawley, the Tariff Act [in 1930], and how that contributed or maybe deepened the Great Depression," he said. "So you know, is this what's happening now? Is that the beginning of a period of difficult times?
"And it may be," he continued. "If the countries can get together and work out their differences, then maybe it's not so bad."
Mary Fisher, meanwhile, is more concerned about the impact the tariffs could have on the next generation of farmers -- like her family, neighbors and friends -- who are now undertaking the large, long-term investment of buying farmland.
"They're just getting into it. And we're to the point in our lives where we're pretty well-settled and we're financially secure. But you do have concerns about the next generation and how they will manage this," she said.
It's a fear her son-in-law, Matt Brummett, shares.
"My wife, Anne, and I were talking about, you know, the dreams of buying your own farm, buying your own land," Brummett, 38, said. But it's "terrifying" to "drop a million-dollar investment at our age," he added.
Kevin Ross, a family friend of the Fischers and a farmer in nearby Underwood, has been to China and has seen how relationships with buyers are built, as well as the time required to build them. He worries that the risk of the proposed tariffs may outweigh the reward.
"The economics of farming are challenging right now. And, in general ... these tariffs certainly won't be helpful," Ross said.
"I think, as farmers, optimists ... you have to look at what the opportunities are with this and you have to understand the risks. Certainly, with the tariffs that have been proposed, it could mean some large risks and large, I would say, losses," Ross said.
President Trump has defended the tariffs. On Friday, the president acknowledged in a radio interview that the tariffs may be tough on some people and businesses, but said it'd be better for the country in the long run.
"I'm not saying there won't be a little pain, but the market has gone up 40 percent, 42 percent so we might lose a little bit of it," he said on WABC's "Bernie & Sid." "But we're going to have a much stronger country when we're finished.
"So we may take a hit and, you know, what? Ultimately, we're going to much stronger for it," he added.
The president's press secretary, Sarah Huckabee Sanders, said the tariff process could take months.
"It'll be a couple of months before tariffs on either side would go into effect and be implemented," she said during a White House briefing Wednesday. "And we're hopeful that China will do the right thing."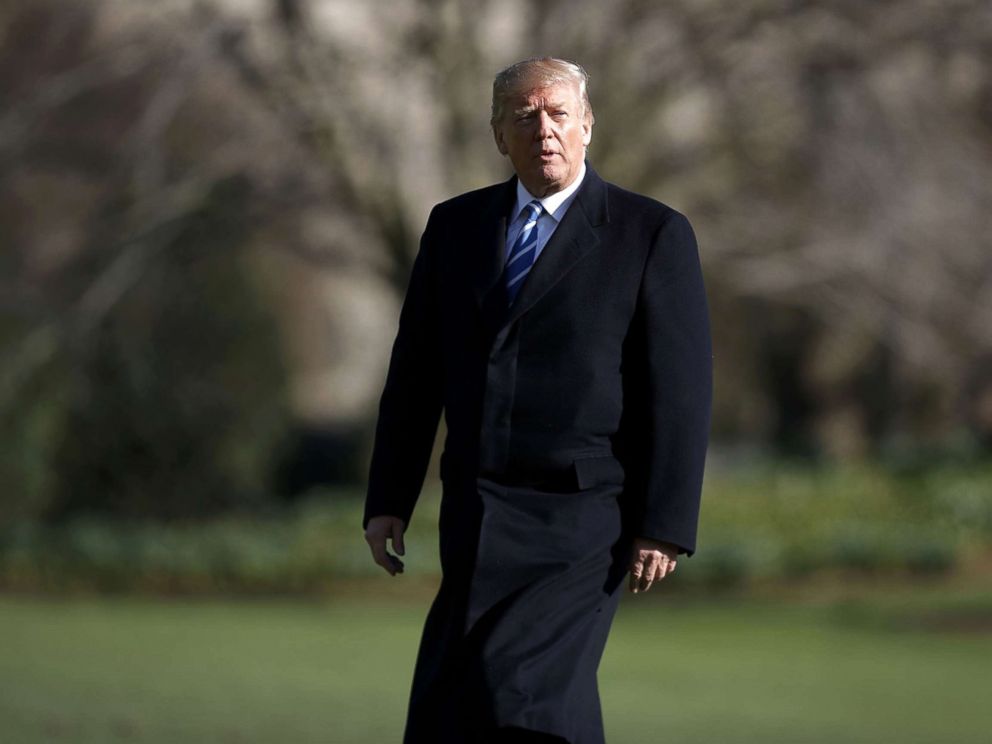 Still, the process could lead right into the 2018 midterm elections. And many of the products China is considering placing a tariff on are produced in places like Iowa and Kentucky, both states Trump won in the 2016 presidential election.
Daniel Fischer -— the Fischer's son, who is a full-time lawyer and a part-time farmer — thinks it could have an impact on voting.
"Economic consequences end up having political consequences. So, I'm sure it's in everybody's best interests politically for the economy to be strong and to be stable," Fischer said.
While nothing is final on the tariffs, one this is for sure: the farmers will be keeping an eye on the markets and the midterms.
"There's a lot of things that can happen -— but between now and then, and even up until that Election Day I think, you know, we all pay attention," Ross said.
They'll be watching closely both as farmers and as voters in a state that holds one of the country's most-watched presidential caucuses.
"I mean, it's Iowa," Ross said. "We pay attention to elections, that's for sure."