Frustrated teachers turn activism into candidacies for local office
Public school teachers are taking their protest to the ballot box.
Amid statewide teacher walkouts forcing Oklahoma and Kentucky schools to shut down, some public school teachers are taking their protests to the ballot box — running to unseat state lawmakers they believe are failing to deliver adequate funding for schools.
Cyndi Ralston, a 30-year public school educator who now teaches in northeast Oklahoma, is running as a Democrat for the state House of Representatives in District 12. She is challenging Republican Rep. Kevin McDugle, who she says "won't fight for teachers and students."
"For years, my profession has been under siege by our legislature," Ralston said in a Facebook post announcing her campaign. "Budget cut after budget cut have forced us to do ever more with ever less, and it cannot continue on this path."
The walkouts are fueled by a decade of budget cuts to school funding — and they are spreading across other Republican-controlled states like Kentucky and Arizona.
After the 2008 recession, money for education funding was never reinvested in schools in some states, according to Lisette Partelow, director of the K-12 strategic initiatives at the liberal group Center for American Progress. In 29 states — including Arizona, Kentucky and Oklahoma — the Center on Budget and Policy Priorities found that public schools are receiving less overall state funding per student in 2015 than in 2008.
In 12 states — Arizona, Kentucky, North Carolina, Oklahoma, and West Virginia are among them — state education funding is still far below 2008 levels in the current 2017-2018 school year, and seven of those deepest-cutting states reduced per-student funding even further this year.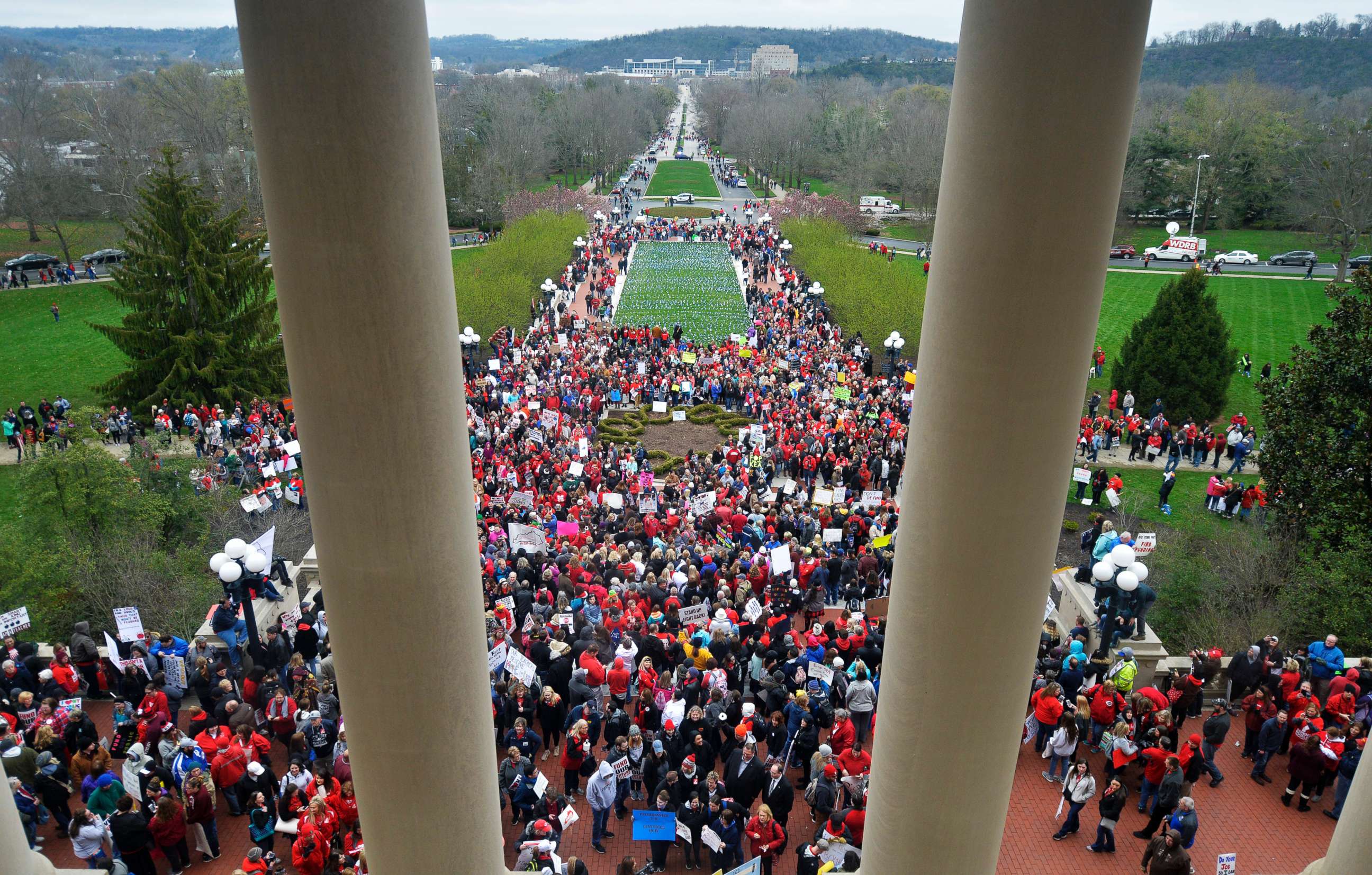 After 10 years of "no reinvestments in America's students," Partelow said, "it's not surprising that running for office is one more way teachers would try to make change."
Teachers in states that have seen decreases in funding are bringing the fight straight to the doorsteps of their respective state capitols. The multi-day Oklahoma City walkout is only growing in numbers with each passing day, Ralston said.
"We didn't ask for a raise. We want education funding for our kids. We want resources for our classrooms so that we can do our jobs," she told ABC News. "We walk for the students."
But these educators are also facing considerable backlash for walking out. After Oklahoma teachers and administrators descended on the state capitol Monday, Rep. McDugle chided the educators for leaving their classrooms in a Facebook live video Tuesday.
"I voted for every teacher measure to fund them all last year," he lamented. "I'm not voting for another stinking measure when they are acting the way they are acting."
After McDugle's video, Ralston, who is a teacher in his district, announced her campaign to unseat him.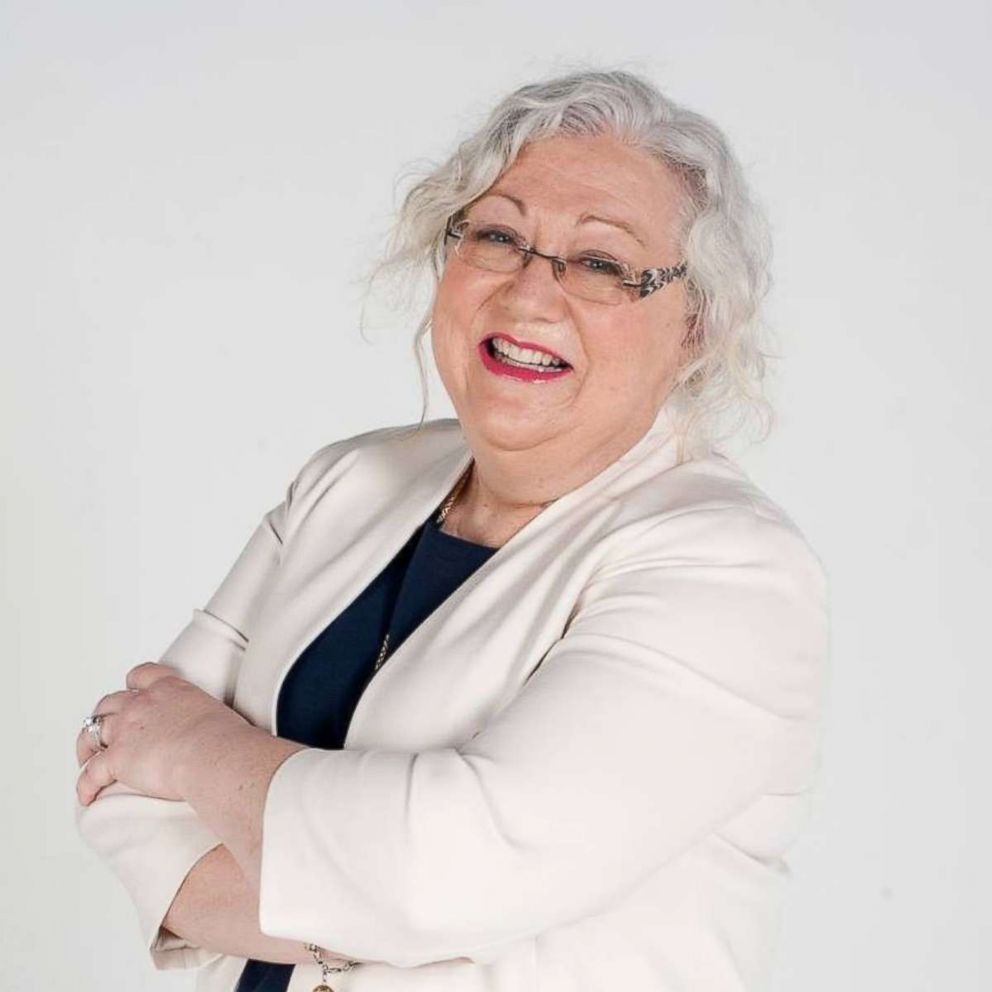 At the time of her announcement, she wrote, "Disrespect was given a name and a face this morning when Representative McDugle posted his video. I cannot, I will not stand idly by any longer."
McDugle did not respond to ABC News' requests for comment.
Harnessing her experience as an advocate for teachers and students, Ralston wants to be an advocate for her district.
"I know how to be an advocate. I can read these bills. I know what we need in education and they're not doing it," she said in an interview Wednesday while returning to Tulsa after a long day at the capitol. "I can go up there and try to solve this problem and get what our students deserve."
"We're very excited about [Ralston's] campaign," Oklahoma Democratic Party Chair Anna Langthorn said.
At least 20 Oklahoman teachers ran for office in both parties last cycle, according to Langthorn, but "it wasn't on the heels of the walkouts that we're seeing [last] week."
"This year we're building and improving on what happened in 2016," she said. "It's growing momentum."
In Kentucky, where teacher walkouts also continue, there is an "unprecedented" number of candidates pursuing political office, according to David Allen, a retired Kentucky school teacher and former president of the Kentucky Education Association.
The 40 educators who filed to run for office by the Jan. 30 deadline, and the five more who announced their intention to run as write-in candidates in the Bluegrass State, represent the highest number of educators running in Kentucky history.
"It's a very diverse group of teachers and administrators," Allen said.
They consist of both active and retired educators spread across K-12 and higher education running as both Republicans and Democrats, he added.
One of those educators, Matt Kaufmann, is a teacher in the Jefferson County public school district and is running to unseat state Sen. Ernie Harris in District 26.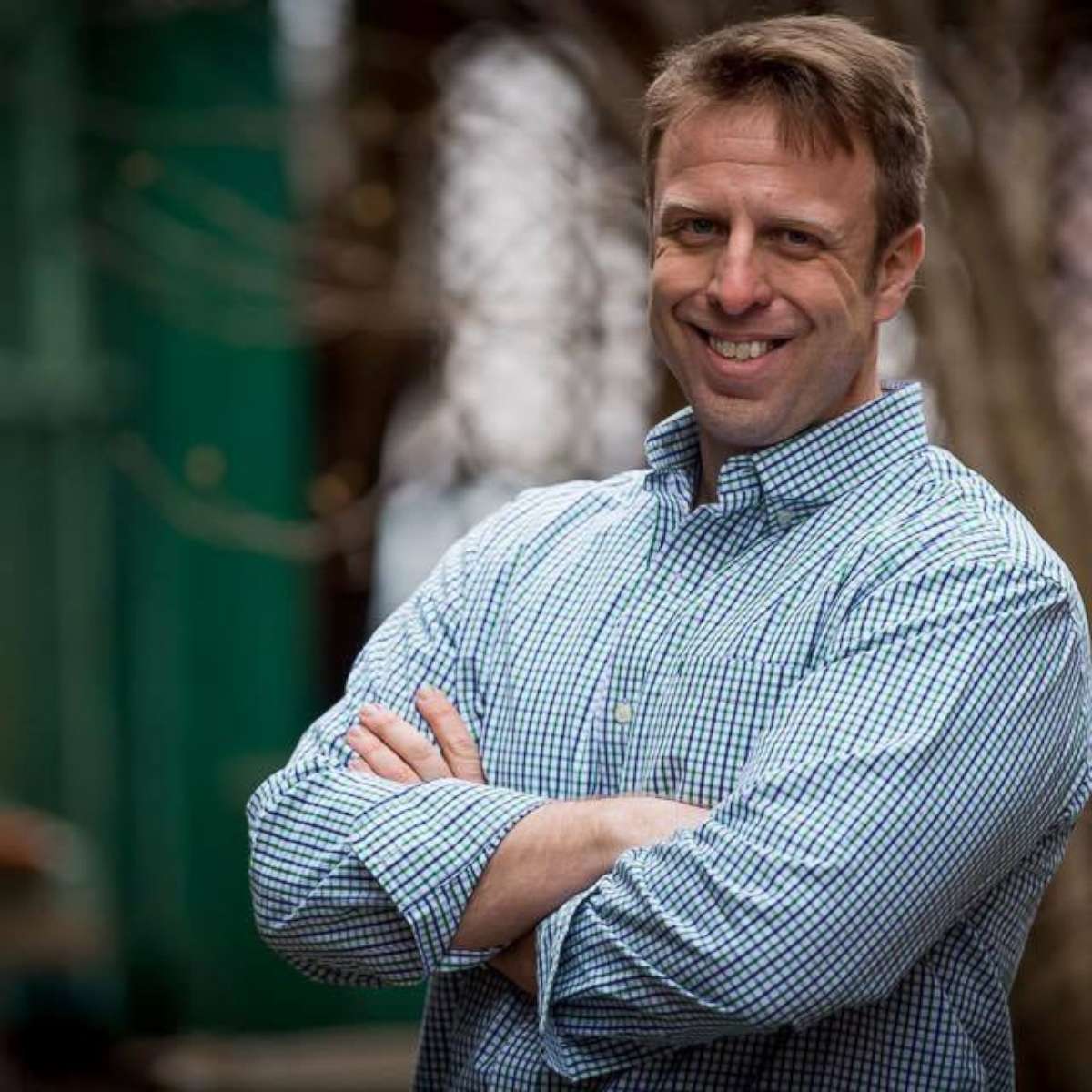 Kaufmann was in Frankfort on Monday — leading chants alongside his colleagues — to stand up not only for teacher benefits but also for the "the institution of education."
"Education is the great equalizer in our democracy," he said. "We want to grow it, not cut it."
Kaufmann filed his candidacy on Jan. 29 after he says he felt that "the best of the best are not in leadership" in Kentucky. "I didn't have a choice."
"We need to stand up for education," he continued. "I'm going to stand up and fight for my kids and fight for my school."
Oklahoma and Kentucky are not the only states where political novices are emerging from the classroom to run for office. Christine Marsh, a public school teacher and the 2016 teacher of the year, is running for Arizona state senate in District 28, because she said, "there was nothing else to do from the outside."
"As a 26-year teacher, I've let down this newer generation of teachers by not paying closer attention and fighting for what was best for schools, and kids, and teachers," Marsh said. "I'm going to do everything in my power to make that right again."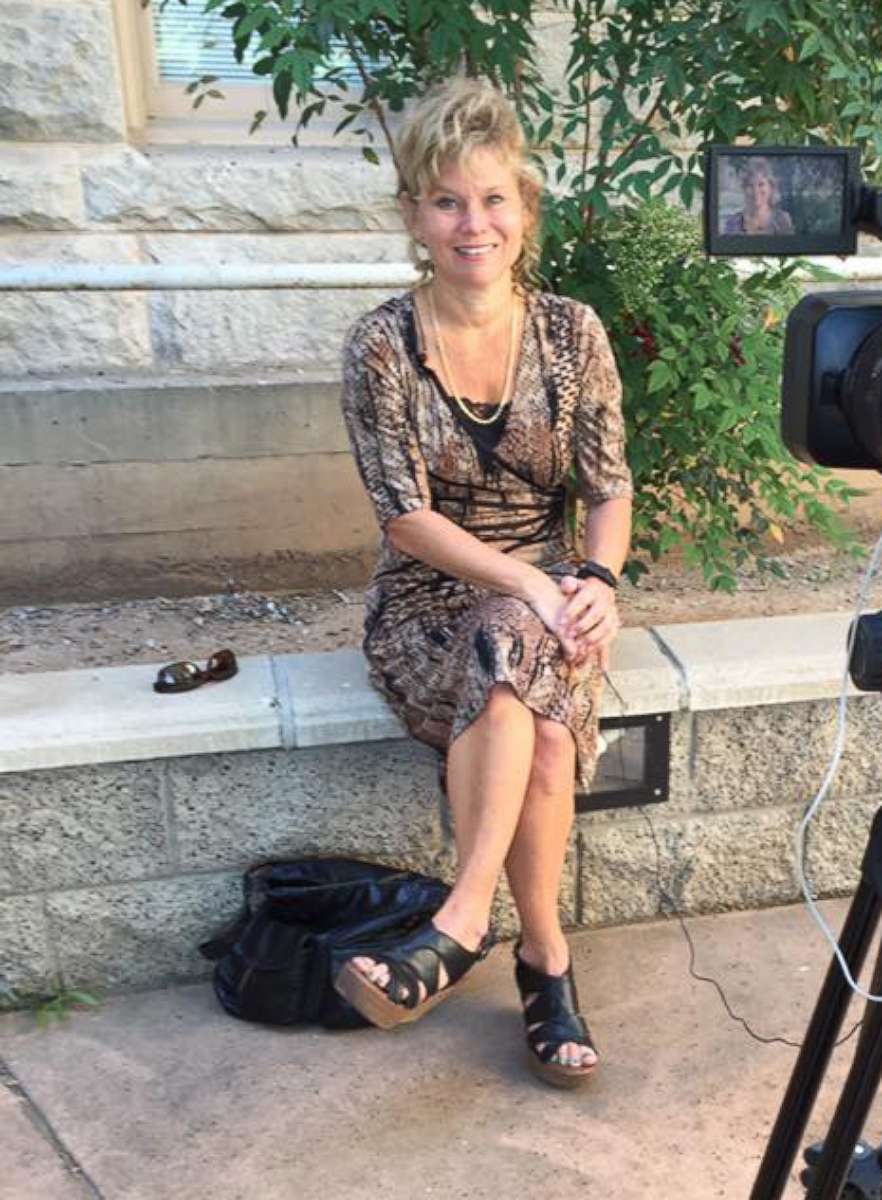 Marsh said she knows of six or seven teachers in Arizona running for office, but added that her race could be a "game-changer" for the Arizona state legislature since Republicans hold only a two-seat majority in the state senate. While her students were the "catalyst" for her decision to run, the potential to bring the state senate to a tie is what "brought me out of the classroom," Marsh said.
In North Carolina, elementary school principal Aimy Steele, who is running for house District 82, echoed Marsh's call for teachers to be "the ones to make decisions about what should be done in a classroom."
"I'm not going to take a step back to watch again for someone else to be my superhero," Steele said. "I'm going to step up, and I'm going to take those reins and I'm going to do what I need to do in order to advocate for what is right."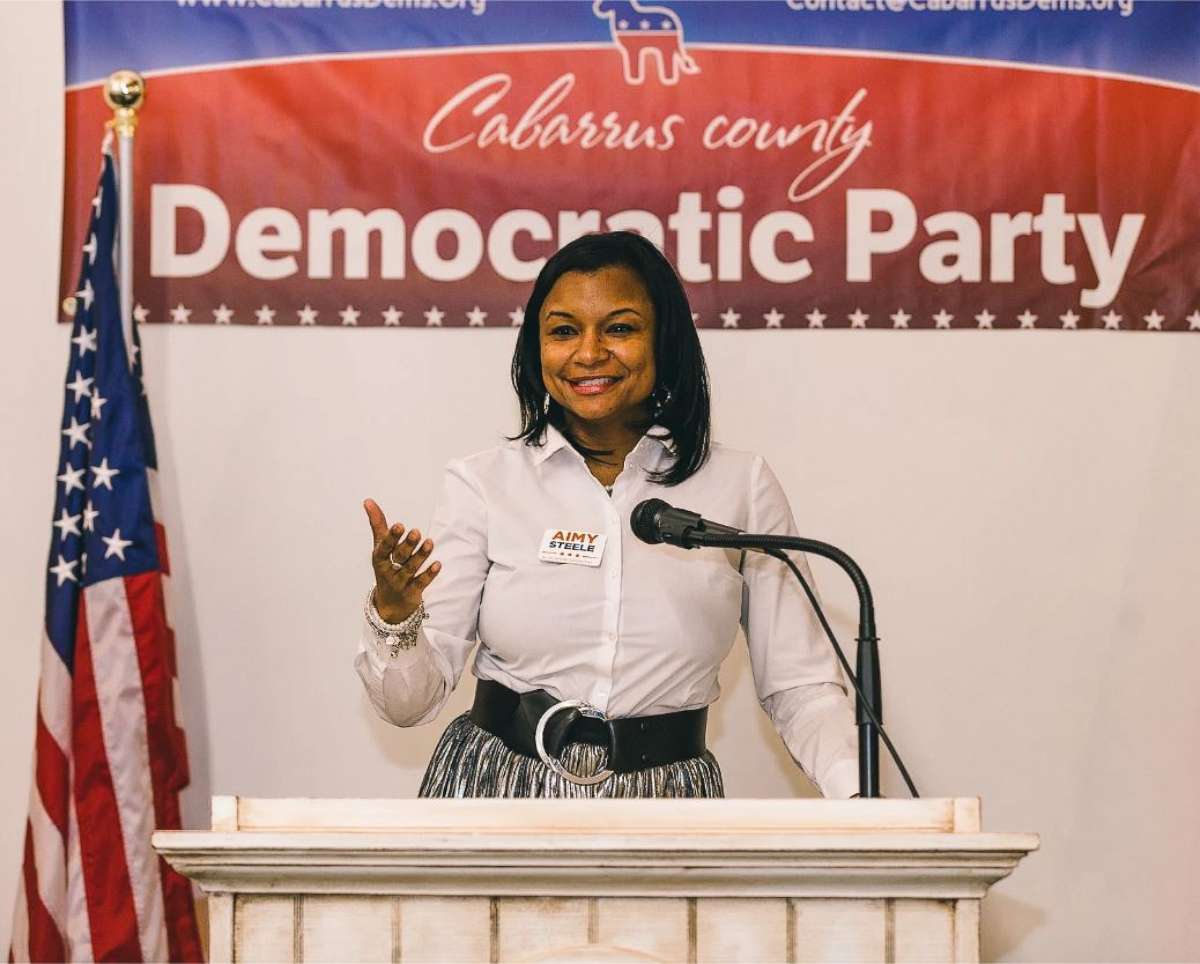 "Teachers literally impact and touch every single person in the world, so why not a teacher?" she asked rhetorically.
This growing number of teachers running for office, much like the walkouts, is likely to spread.
"We have more educators running across the country in red, blue and purple states at the local and state level than I've seen than ever before," Carrie Pugh, the national political director for the National Education Association, told ABC News.
"Win or lose, we are creating a pipeline of educators to be part of the decision-making in places where people have been deciding on budgets, class size, and textbooks for years," Pugh added.
Jeffrey Henig, a professor of political science and education at Columbia University's Teachers College, points out: "National movements need a local constituency."
"That's an arena where teachers always had something of a leg up," Henig asserted.
As a result, he believes that the 2018 midterms offer teachers a unique opening to challenge the unchallengeable and potentially win.
"I don't think you're going to see this huge wave of teachers in office," Henig said. "But I think you may see teachers being among the kinds of candidates who are able to garner enough enthusiasm to win in places that they might not have been able to win four, five or eight years ago."