— -- Two years after Rowan County, Kentucky, clerk Kim Davis denied a marriage license to David Ermold and his partner of more than 15 years, Ermold and Davis are crossing paths once again: he is challenging Davis for her seat.
Ermold filed on Wednesday to run for Rowan County clerk, with his husband, David Moore, by his side. Ermold is a professor at the University of Pikeville and formerly a professor at the Southern West Virginia Community and Technical College, where he was named faculty member of the year.
"The message I want to send out is one of bringing people back together," Ermold told ABC News Wednesday. "People are just hurt, people are angry, and we don't have to follow this path ... We can change."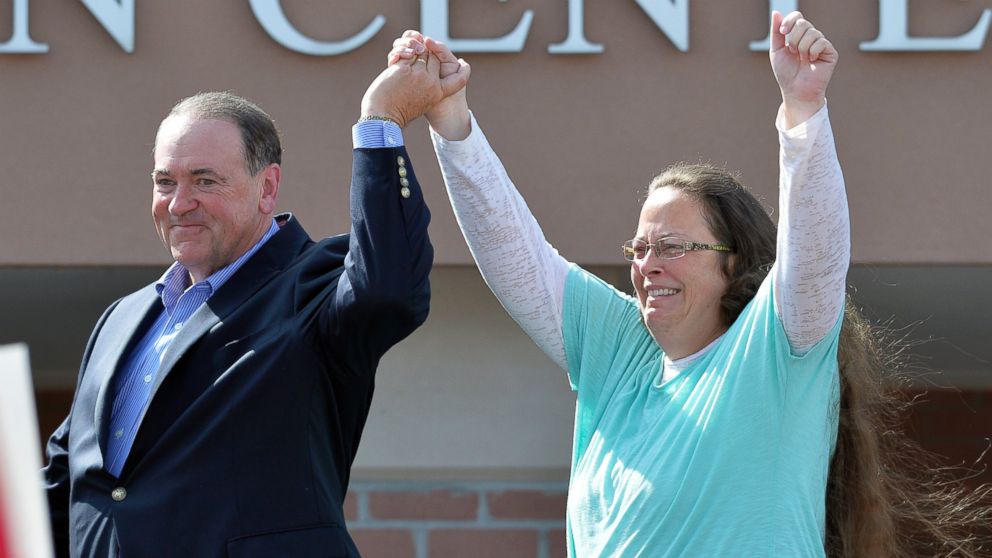 In 2015, soon after the Supreme Court upheld the right of same-sex couples nationwide to marry, Ermold went to the county clerk's office with a copy of the ruling in his hand. He was met by a defiant Davis, the chief clerk, who refused to issue a license to him and Moore.
She sparked a national outcry after refusing to issue marriage licenses to many same-sex couples. She was later jailed for nearly a week for violating an order by a federal judge to issue marriage licenses to same-sex couples.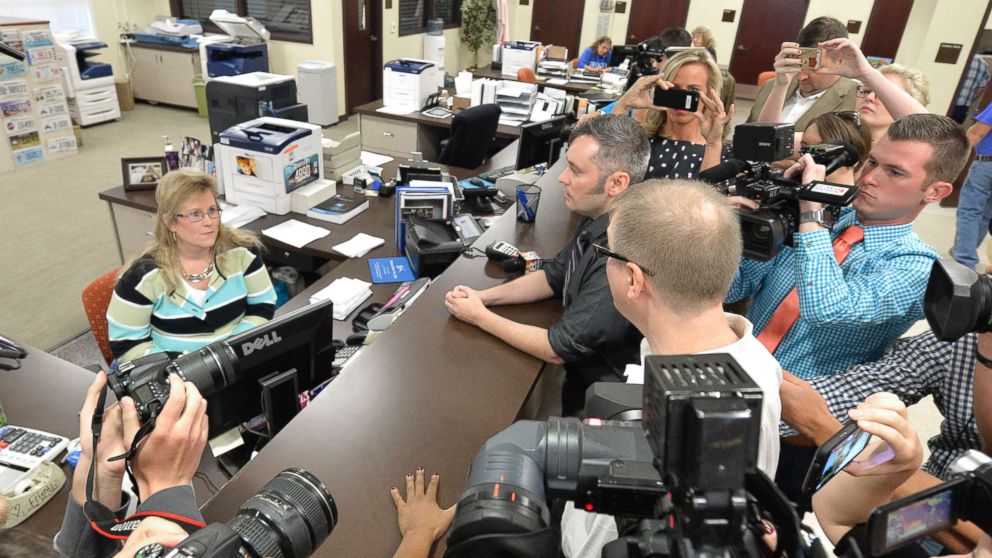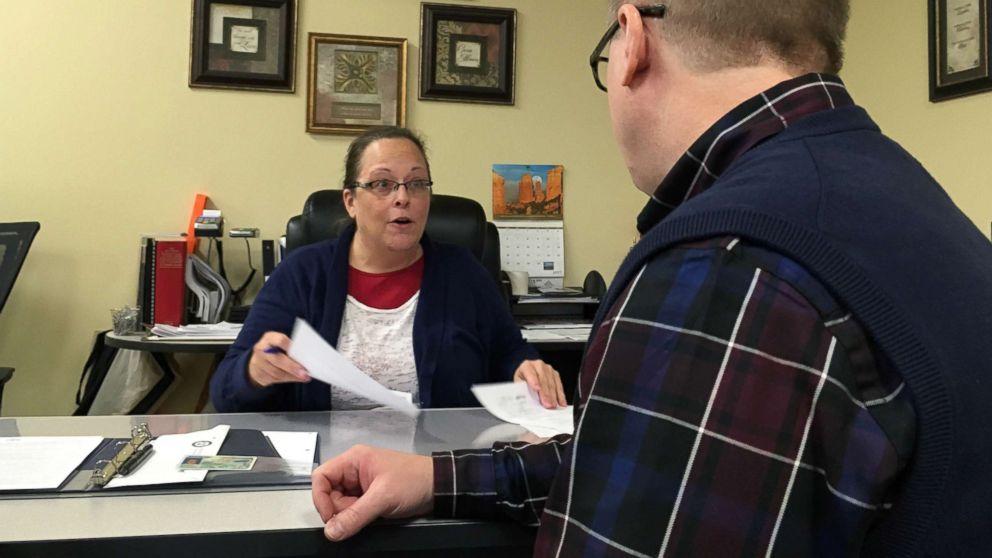 On his third visit to the county clerk's office, Ermold and his partner were finally granted a marriage license from the Rowan County courthouse on September 4, 2015. Kim Davis was in jail at the time. They were married in a public ceremony on October 31.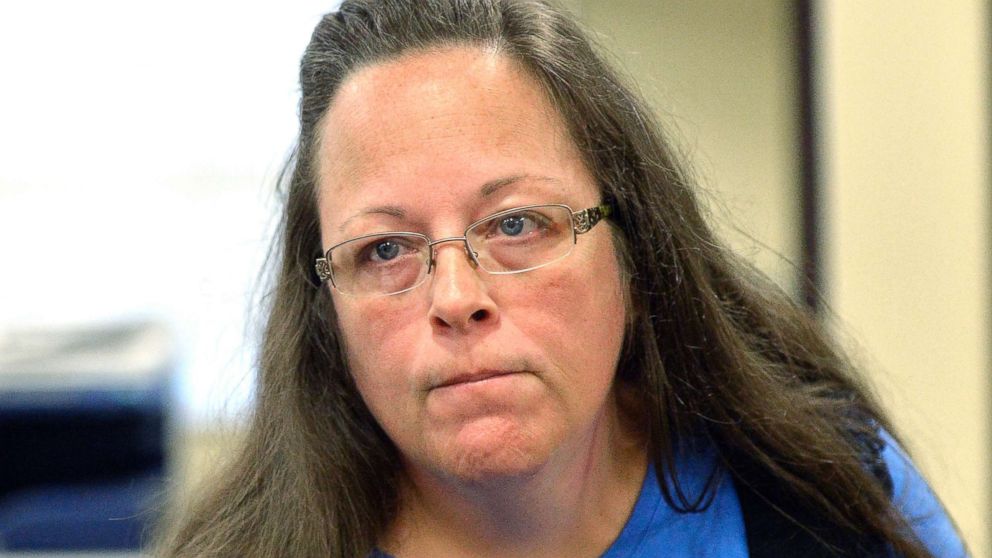 Thinking back to the day when Davis defied the Supreme Court's ruling for him and Moore, Ermold said, "We're looking at an office that touches the lives of everyone in the community."
"We need to reconsider the leadership of our county. We need to reconsider the leadership of our state and maybe our country. Our leaders are dividing us," he said.
Ermold is facing a crowded field, with three other candidates already opposing Davis' re-election. President Donald Trump carried Rowan County over Hillary Clinton in the 2016 presidential election.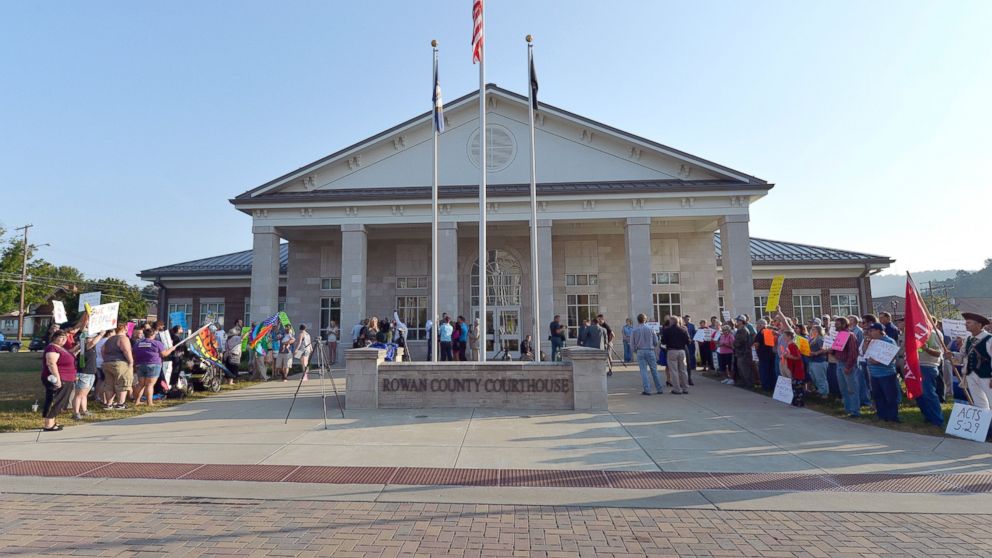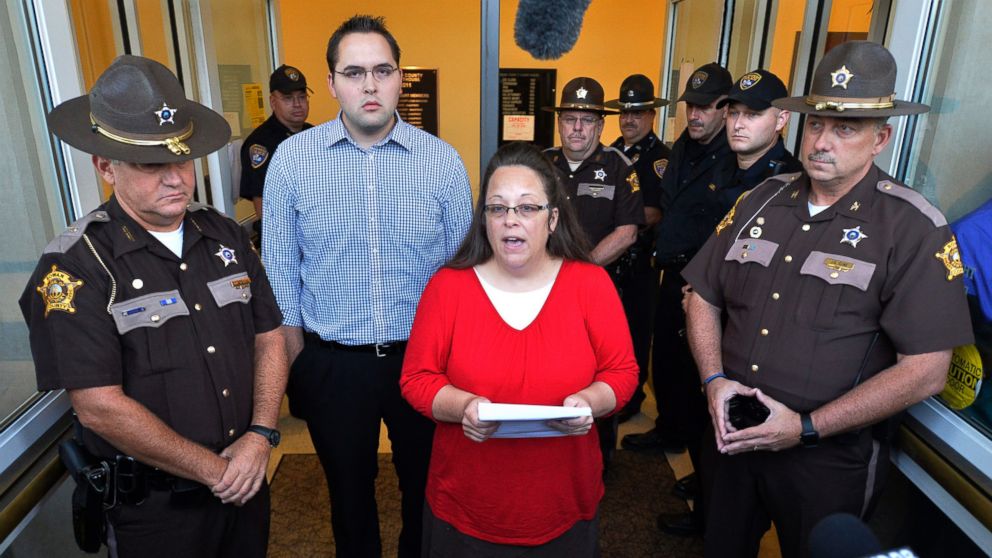 For now, Ermold's focus is on challenging Davis, who he says would rather "saunter off into other countries" than focus on the issues facing Rowan County.
ABC News attempted to reach out to Davis for comment but did not immediately hear back.
Mat Staver, a Liberty Counsel attorney who represents Davis, told ABC News that Ermold has a "personal vendetta" in running and has no experience fit for the job. Staver said Davis also intends on running for re-election and that she "loves her job," which he stressed is more than just issuing marriage licenses.
Ermold, who has lived in the county for 14 years, is ready to challenge those who might say Kentucky isn't ready for a candidate like him.
Responding to critics, Ermold said, "They aren't looking at a larger picture here. They aren't looking at the consequences of what happened in 2015."
"This is the campaign that [voters] need to follow, because it's the one that really is what they've been looking for, for a long time," he said. "Let the people decide."
Ermold is optimistic about his "win-win" campaign, which he hopes will inspire others in the LGBTQ community.
"We're just going to run this campaign," he said. "We're just going to do it because we can and because people came together and they are coming together."
He added, "I know that spirit is out there."