New York congressman-elect George Santos faces another legal complication as he is set to be sworn-in as a member of the House.
Prosecutors in Brazil are seeking to renew charges against Santos in relation to a 2008 criminal case, a spokesperson for the Rio de Janeiro prosecutor's office tells ABC News.
The case involves Santos allegedly paying for goods with a stolen checkbook when he was 19, the prosecutor's spokesperson said. He is accused of forging two checks for $400 to buy clothes for him and a friend, the spokesperson said.
Prosecutors intend to charge him with two counts for alleged fraud, including theft and the check forgery, with each count punishable by up to five years in prison, according to the spokesperson.
An official in the prosecutor's office told ABC News, however, that the likely punishment if convicted would be a fine.
The Rio de Janeiro prosecutor's office on Tuesday will petition the court to revive the charges, then notify the U.S. Justice Department about the case, the spokesperson said.
An attorney for Santos did not respond to multiple requests for comment from ABC News but told The New York Times: "I am in the process of engaging local counsel to address this alleged complaint against my client."
In an interview with The New York Post last week, Santos flatly denied any legal wrongdoing.
"I am not a criminal here — not here or in Brazil or any jurisdiction in the world," he said. "Absolutely not. That didn't happen."
Prosecutors in Brazil had suspended the case because they didn't know where Santos, whose family is Brazilian, was living, the spokesperson said.
But that changed after Santos was elected in November to represent New York's 3rd Congressional District, then made headlines because he admitted to embellishing or lying about parts of his background such as his education and work history.
A further timeline for the Brazilian case was not immediately clear. The Times reported that a charge was approved against Santos there in September 2011, though he was living in New York City that next month.
According to the Times, prosecutors will have to request that Santos respond. The case can move forward after he is notified, which will require Brazilian authorities to relay information through the Justice Department. Santos could also be tried in absentia -- if he is not present in Brazil.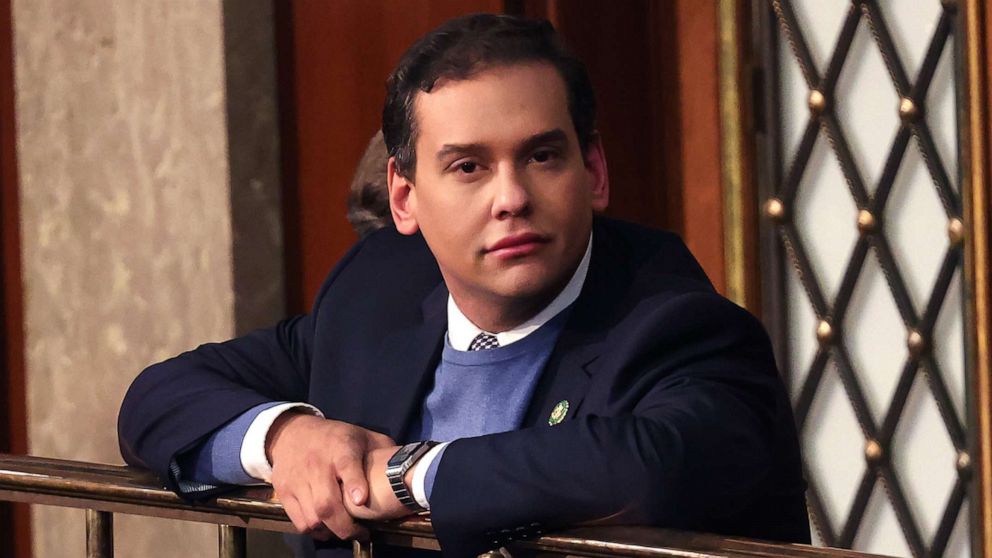 Separately, federal prosecutors in New York are looking into public filings by Santos amid questions about his wealth, sources previously told ABC News. The sources were careful not to characterize it as a formal investigation.
The New York attorney general is also looking at an animal rescue charity tied to Santos along with an address in Queens where Santos was registered to vote, sources have said.
In addition, the Nassau County district attorney's office in New York is probing Santos, a spokesman for the office told ABC News, while the neighboring Queens County district attorney's office is reviewing whether any crimes were committed, a spokesperson for that office said.
The embattled politician has said on Fox News that he is "not a fraud."
"I believe that in order to move past this and move forward ... I have to face my mistakes and I'm facing them," Santos said in a December interview on Fox News.
Amid the controversy, he has said he intends to take his seat and serve his constituents. He declined to answer questions from reporters when he arrived on Capitol Hill on Tuesday.
Privately, Santos has told local leaders he will not seek reelection in 2024, according to the Nassau County Republican Chairman Joseph G. Cairo Jr., who is in Santos' district.
"I will be effective. I will be good," Santos told The New York Post last week.
He and other members-elect will be sworn in after the new Congress convenes and elects a House speaker.
ABC News' Lalee Ibssa, Aaron Katersky and Oren Oppenheim contributed to this report.