Republican-affiliated campaigns, committees and outside groups have spent more than $3 million at various Trump properties since just after the 2016 election through last month, with roughly $924,000 coming from the Republican National Committee, according to an ABC News analysis of Federal Election Commission reports.
The Trump campaign accounts for about $1.46 million of the money paid to Trump properties.
Just last month alone, the Republican National Committee spent more than $271,000 at several properties and venues owned by President Trump, according to latest documents filed with the FEC.
The RNC did not respond to request for comment.
The Trump National Doral Miami resort in Florida and the Trump International Hotel in Washington D.C. were the party committee's go-to places for events last month.
The RNC reported spending most of the money at the two Trump properties, which accounted for more than 85 percent of all RNC's venue rental and catering expenditures in February.
These latest payments by the RNC to the Trump Organization for hotel space is a dramatic increase from any previous payments.
In January, the RNC spent a little less than $79,000 at Trump-owned hotels and venues.
"To put that single $270k payment in perspective: All PACs, super PACs and party committees, combined, paid $237k to Trump properties over the 8yr period from Jan 2007 to Dec 2014," the Center for Responsive Politics nonprofits investigator Robert Maguire tweeted.
This includes the RNC's $37,541.67 monthly rent payments totaling $225,250, to the Trump Tower on behalf of the Trump presidential campaign's New York office between September 2017 and January 2018. The RNC started paying for the office space after the Trump campaign stopped paying the rent in August.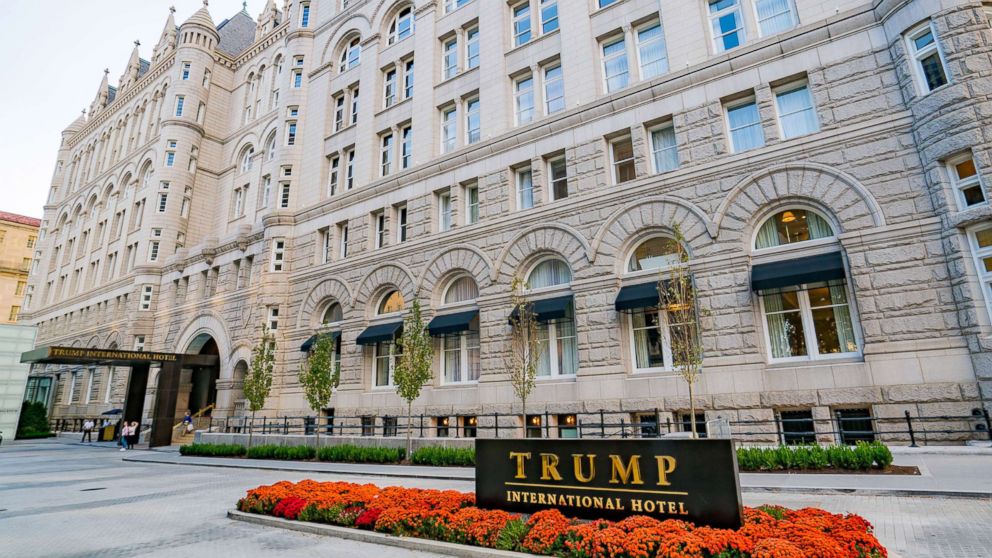 The latest FEC report, however, shows that the RNC did not pay any additional rent for Trump's New York office in February, though it has continued to pay monthly salaries of about $7,000 to John Pence, the Trump campaign's deputy executive director and Vice President Mike Pence's nephew.
The report also shows that the RNC has continued to spend money on consultants tied to President Trump.
The RNC paid Parscale Strategy LLC, founded by Trump's former digital director and current campaign manager Brad Parscale, a total of $531,213 for fundraising services in February.
As ABC News has previous reported, Parscale has made more than $100 million since he first joined team Trump. The payments came from various contracts he has with the Trump campaign and Trump's joint fundraising committee, along with the RNC and pro-Trump super PAC going back to since 2015.
Trump's former bodyguard Keith Schiller's firm, KS Global Group LLC, also received an additional $15,000 from the RNC in February. The RNC has paid a total of $90,000 to the security firm since October 2017 with the most recent payment just last month.