— -- Gov. Chris Christie, who's in New Hampshire campaigning for the Republican presidential nomination, announced at a town hall today that he is returning to New Jersey this afternoon, but that his wife Mary Pat is picking up his New Hampshire campaign events.
He also is canceling tonight's town hall. Christie said he may return Sunday night if conditions permit.
Christie was contemplating this morning to return New Jersey as the state prepares for a snowstorm.
"I may go back. Let me be clear, I never made any decision not to go back," Christie said. "I'll make a decision at that time as to what I'm going to do as we get a better handle on it."
The final decision whether it's necessary comes after Christie took a preparedness call.
"This is not something that New Jersey hasn't dealt with multiple times every winter for every winter that I've been governor and this has been a state that has dealt with Hurricane Irene and Hurricane Sandy," said Christie, who was in office during both hurricanes.
At that point in the morning, he said, the projection models are not reliable enough to know how hard New Jersey will be hit but said a foot of snow is not something his state isn't prepared to handle.
Christie has been facing criticism from some, including New York City Mayor Bill de Blasio, a Democrat, who told CNN this morning that Christie "needs to come back" to New Jersey.
"I think he needs to come back. A day or two ago it might have been a question mark, right now it's not a question mark anymore," De Blasio said on CNN this morning. "Obviously we are being warned it could be even worse. We find this out with each storm. Sometime its less than we expected, sometimes it's more. For any governor, it's time to come home."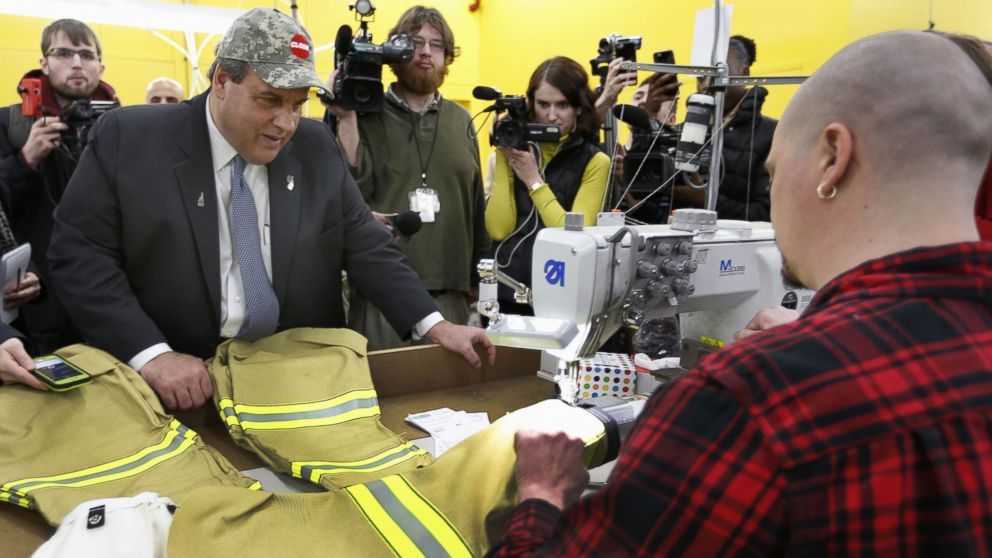 The Republican governor also fired back at critics last night: "If I feel like it's necessary for me to get down there, I will, but I'm not driving a plow truck, OK?" Christie said, according to ABC's New Hampshire affiliate WMUR.
In December of 2010, Christie faced similar criticism for staying in Disney World on vacation when his state was hit with a blizzard then.
Christie defended himself then by saying the state would have responded the same way regardless of where he was, and that he didn't want to break a promise to his children to visit the most magical place on earth.