The TAKE with Rick Klein
Interested in
The Note?
Add The Note as an interest to stay up to date on the latest The Note news, video, and analysis from ABC News.
If this is a defining moment for American politics, both parties will have to spend some time defining themselves.
The great immigration debate of 2018 that has begun in the Senate has the potential for generational implications. Or it could fizzle out, as previous efforts have, with perhaps even starker ramifications for those impacted and potentially made to leave the country.
Immigration reform has failed under every conceivable combination of power over the last decade and a half. United Republican control, united Democratic control, party splits between the White House and Congress in both directions – all have produced the same result.
For all that, there is no united Democratic position on how to handle the combination of issues presented by lumping together the fate of the Dreamers, the border wall and legal immigration into one hulking package.
Neither is there a Republican position of consensus. While President Donald Trump may have stated principles, he's also shown a willingness to bend or reverse himself in the months leading up to this moment.
Trump's Dreamer deadline leaves three weeks to settle issues that have built up over three decades.
The open process in the Senate will be something to behold – until or unless it produces nothing at all.
The RUNDOWN with MaryAlice Parks
The White House tried to start this week with a little sleight of hand.
First, on infrastructure. The topic has long been ripe for bipartisan work, but Monday the White House released a plan that had scant details for funding new projects. At the same time it outlined its plan for building roads, bridges and airports, the White House dropped its full budget for the year, which included cuts to some infrastructure and transportation projects already underway.
The result?
A lot of mixed messages and little clarity on what exactly the president is proposing. The White House policy team seems to be moving money around into different columns without squaring the balance.
And then on the ongoing scandal around former staff secretary Rob Porter. White House press secretary Sarah Sanders says she speaks for the president, though each time the president himself speaks on the issue he neglects to give voice or credence to the alleged victims.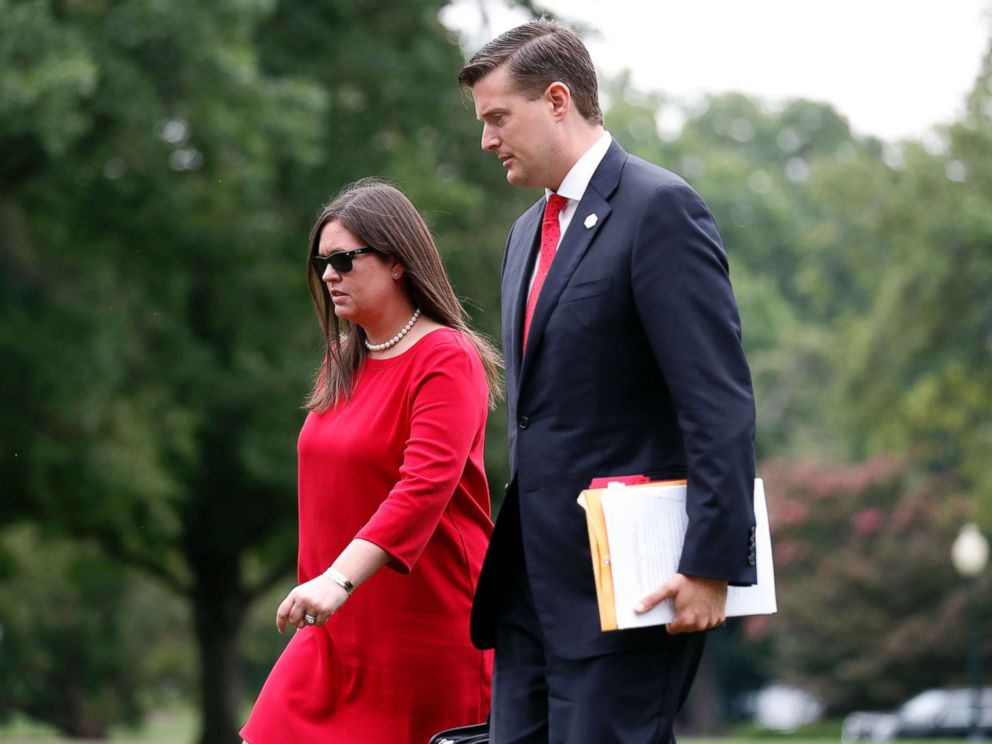 Sanders doubled-down Monday, saying, and qualifying, that the White House team moved quickly on the issue once they understood the full "extent" of the allegations.
The White House seems to be looking for big-time cover by parsing a few small words. But such tactics aren't likely to fool anyone.
The TIP with JOHN VERHOVEK
Minnesota's 8th Congressional District is a historic Democratic stronghold, but in 2016 it was quintessential Trump country, as the president won the district by nearly 16 points over Hillary Clinton.
Rep. Rick Nolan, D-Minn., who currently represents the district, announced last week that he will be retiring from Congress at the end of this term, immediately making the district a pickup opportunity for Republicans, who have their candidate in St. Louis County Commissioner Pete Stauber.
Enter former FBI intelligence analyst Leah Phifer, who at the age of 33 wants to dash Republican hopes of picking off a reliably blue district that has trended red in recent years at the presidential level.
Phifer, who also worked at the Department of Homeland Security as an immigration and customs official, rode her motorcycle across the district this summer hoping to appeal to those voters who helped President Barack Obama carry Minnesota twice, but gravitated toward Trump in the last election as the embodiment of their anti-establishment fervor.
"The Trump voters kind of fancied themselves Hell's Angels who wanted to drive their motorcycles through the walls of the establishment, and who is better than a woman who has never run for office, former FBI Counterterrorism, riding her motorcycle around the district?" Phifer told ABC News in a phone interview.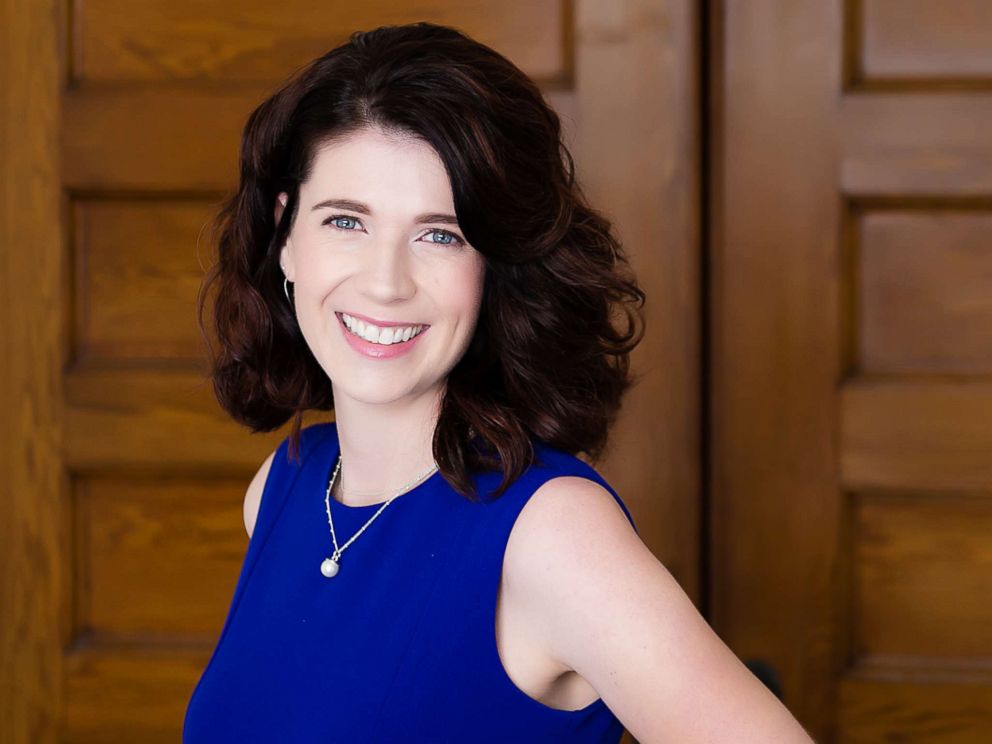 As the debate over immigration reform in Congress kicks off, Phifer believes she is uniquely attuned to the pitfalls and problems with federal immigration policy.
"I got my job because I speak fluent Spanish," Phifer said. "So really working with families of undocumented immigrants, working with that population, helping people understand a very convoluted legal system was really my first view into one of the most broken areas of our federal policy."
WHAT YOU NEED TO KNOW TODAY
The president meets with members of Congress on trade today. He also will host a round table with the National Sheriffs' Association. Later, he and first lady Melania Trump host a reception for African American History Month.
Vice President Mike Pence speaks at the National Museum of African American History and Culture in honor of African American History Month, the 200th anniversary of Frederick Douglass' birthday and 50th anniversary of Dr. Martin Luther King Jr.'s assassination. The event is at 9 a.m. EST.
The Coalition of African-American Pastors heads to the National Press Club to denounce the Congressional Black Caucus' behavior during President Trump's State of the Union Address at 10 a.m. EST.
Secretary of State Rex Tillerson travels through the Middle East with stops in Egypt, Kuwait, Jordan, Lebanon and Turkey.
The portraits of Barack and Michelle Obama unveiled Monday go on public display at the Smithsonian's National Portrait Gallery at 10 a.m. EST.
QUOTE OF THE DAY
"I think that anybody here, if they were accused of something, would want the opportunity to go through due process. That's all we're saying." –White House press secretary Sarah Sanders to the press Monday afternoon in reference to former staff secretary Rob Porter, who resigned last Wednesday after he was accused of domestic abuse.
NEED TO READ
Trump administration proposes big budget increase for Pentagon. The Trump administration announced on Monday it is requesting $686 billion in defense spending for FY 2019, the highest military budget request since 2011. (Luis Martinez and Elizabeth McLaughlin) http://abcn.ws/2srerVo
Trump proposes deep cuts in State Department budget. The Trump administration's proposed budget for the State Department that was rolled out Monday has two things in common with last year's proposal: It calls for a one-third cut to the agency and the U.S. Agency for International Diplomacy — and it's being dismissed already. (Conor Finnegan) http://abcn.ws/2nVSDfY
Rob Porter told White House senior staff ex-wife's black eye was accidental: Sources. Hours after allegations of domestic abuse came to light, former White House Staff Secretary Rob Porter sought to downplay the narrative, instead offering stories of household mishaps and minor squabbles to explain the women's wounds, two sources with knowledge of his account told ABC News. (Tara Palmeri) http://abcn.ws/2nVjA38
Trump plan calls for $1.5 trillion in 'investment' to fix nation's infrastructure. President Donald Trump unveiled his plan to fix the nation's infrastructure Monday, outlining a strategy he says will spark "new investment" to solve the problem, but Democrats call the proposal insufficient. (Alexander Mallin and Jordyn Phelps) http://abcn.ws/2Ek4tXi
Free-for-all Senate immigration debate kicked off Monday. In a rare move, the Senate launched an unusual process late Monday afternoon to debate a legislative fix for the hundreds of thousands of so-called Dreamers who could face deportation come March 5. (Mariam Khan) http://abcn.ws/2Ch4wBd
Former Trump staffer Omarosa claims 'we would be begging' for Trump back if Mike Pence became president. "He's extreme," she said. "I'm Christian, I love Jesus, but he thinks Jesus tells him to say things." (Matt Seyler) http://abcn.ws/2Br3zJP
Donald Trump Jr.'s wife taken to hospital after getting letter with white powder, police say. Vanessa Trump, 40, was examined at New York-Presbyterian Weill Cornell Medical Center as a precaution, police said. (Aaron Katersky and Bill Hutchinson) http://abcn.ws/2nV1T3X
Obama portraits unveiled Monday break with tradition. The artists, both in their 40s, are the first African Americans to paint official portraits for the museum and both have dedicated their careers to showcasing people of color in unique ways. (Cheyenne Haslett) http://abcn.ws/2EmxLIT
FiveThirtyEight reports on the seven governorships Republicans have a chance of taking from Democratic incumbents this year, weighing the likelihood in each state. http://53eig.ht/2EmX6CH
The Note is a daily ABC News feature that highlights the key political moments of the day ahead. Please check back tomorrow for the latest.