Group Says There's Interest in Third-Party Run From Governors, Senators
"Better for America" launched with the goal of ensuring a 3rd party candidate.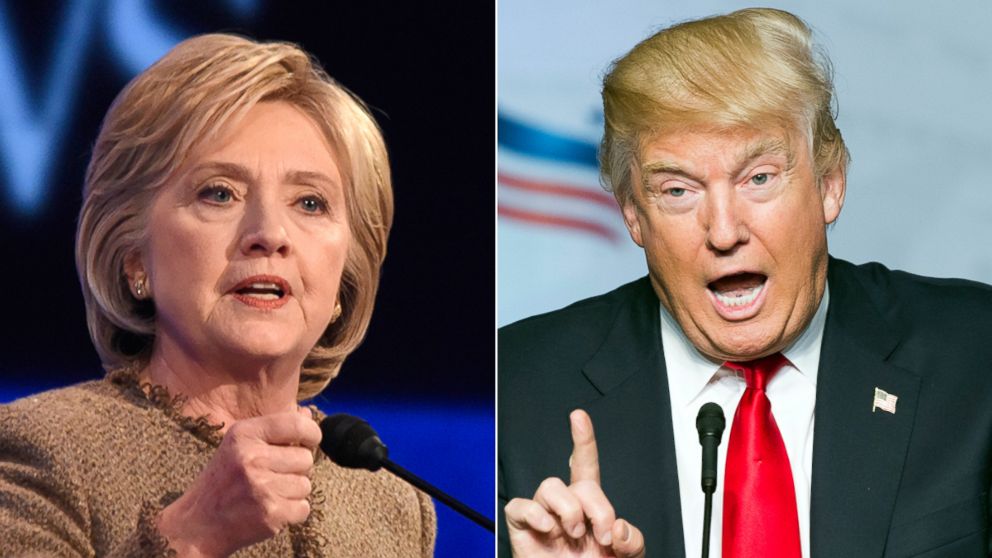 — -- A third party presidential campaign effort that has been working to recruit an alternative to Donald Trump and Hillary Clinton says over a dozen possible candidates have been in contact about a possible run just days after the effort was officially launched.
"Better for America" was set up to ensure a third party candidate will be on the ballot in all fifty states. John Kingston, a Boston-based conservative donor who bundled for Mitt Romney, is bankrolling the group, and stresses this new effort is bipartisan. The group has been in touch with both independents and Democrats -- "senators, governors, congressman, highly regarded people from the Armed Services" - who are willing to take on the New York real estate mogul and former secretary of state.
"You wouldn't believe the types of people we are talking to," Kingston told ABC News. "It's an American crisis moment, this is what it is. Is somebody of the right mettle courageous enough to step into this? It's hard, it's not easy."
Kingston said the group is confident it will find the "right American to stand up in this moment of patriotic crisis."
Joel Searby, the group's chief strategist, added that potential contenders range from "self-funding billionaires to everyday exceptional Americans." The approach is similar to Americans Elect, a group that tried to add a third-party candidate in 2012.
But efforts to draft an independent candidate have failed so far, and time is running short to mount the extraordinary efforts required to get on many state ballots as an independent candidate.
Searby, a Republican strategist and pollster based in Florida, has been working on the effort -- mainly as a vehicle to stop Trump -- for months with Weekly Standard editor and ABC News contributor Bill Kristol. The effort has come under some ridicule; Mitt Romney, Nebraska Sen. Ben Sasse, former Oklahoma Sen. Tom Coburn and retired Marine Corps General James Mattis have all ruled out a third-party run. Last month, National Review writer and constitutional attorney David French was floated as a contender, but he too decided against running.
The group now says its efforts have become more organized and bipartisan. Ileana Wachtel, the former press secretary for Jerry Brown who also worked for Barbara Boxer, has joined forced with Kingston, Searby and Kristol. Others involved include attorney Matthew Sawyer, the general counsel for Ross Perot's 1996 presidential run and Mitt Romney's former chief strategist, Stuart Stevens, who is an informal adviser to the group, according to Searby. The executive director is Anne MacDonald, who worked in the White House during President George W. Bush's administration and who also served as First Lady Laura Bush's chief of staff for three years after the Bushes left Washington.
The group points to the high unfavorability ratings for both candidates as a reason why it's pursuing a third party candidate. An ABC News-Washington Post poll out this week shows 7 out of 10 Americans see Trump unfavorably. Fifty-five percent of respondents had an unfavorable view of Clinton.
This effort comes as nearly three dozen GOP delegates are working on a plan to block Donald Trump at the Republican National Convention in Cleveland next month, as first reported in the Washington Post. It's an unrelated effort, but with the same goal of dumping Trump.
Kingston's team has been holed up in hotel rooms in midtown Manhattan this week organizing ballot access efforts, talking to reporters and engaging possible donors. Kingston says he has invested in the "low seven figures and they are finding more capital along the way."
"It's the result of a toxic brew of illegitimate, disqualifying candidates arising out of what people perceive as an illegitimate process," Kingston said. "The American people are hungry for something different. There is widespread perception the two party system is dysfunctional."
The new effort, which was first reported by The New York Times this week, is essentially working as a campaign without a candidate. The group is focused on ballot access and legal avenues to get on the ballot in states where the registration deadlines have passed, including Texas and North Carolina. The only way to get on the ballot in those states would be to successfully sue.
"Better for America wants to be a place where the tens of millions of people that don't have a place to gather can come," MacDonald said, adding that he hopes the group "can serve as more of a draft effort to find a person who can be a rallier and uniter of more Americans."
The group says it hopes to announce its candidate after both the Republican and Democratic conventions this summer but MacDonald said an unveiling could come as soon as the group settles on a "a fantastically strong candidate."
Both Kingston and MacDonald believe that as the presidential campaign chugs along dissatisfaction with the candidates will increase, especially with Trump.
"I think that if the Republican Party continues to go down the path of making a misogynist racist its leader than many Republicans are going to have to take a hard, long look with continuing their affiliation with having him as their representative," she said.
Kingston, the former vice chairman for global asset management company AMG, says he knows he is on the right path, sharing an anecdote that he said underscores his group's mission. According to Kingston, he was crossing a street in New York City recently, talking about the effort with a Democratic political strategist who may join the effort, when he was stopped by a woman who "grabbed my arm. Tears came to her eyes and she said, 'You have to do something about this please,'" Kingston recounts, noting that the woman overheard his conversation and seemed desperate for another choice.