After more than a week of growing controversy, Homeland Security Secretary Alejandro Mayorkas confirmed Friday that the migrant camp formed in Del Rio, Texas, has been cleared out -- but he said that more than 17,400 migrants -- mostly Haitians -- remain in the United States.
"As of this morning, there are no longer any migrants in the camp, underneath the Del Rio International Bridge," Mayorkas said at a White House briefing Friday afternoon.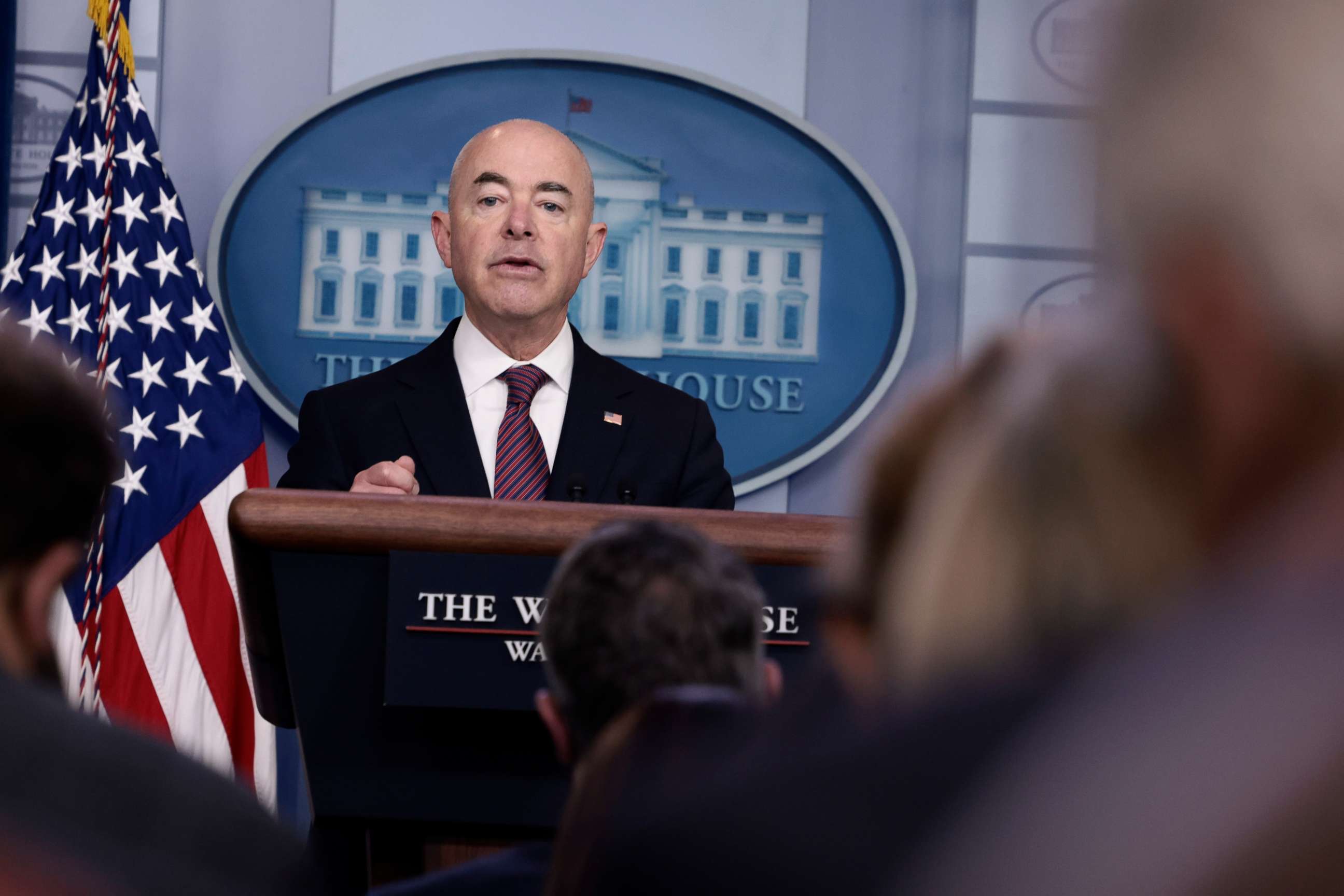 Photos showed the once sprawling and squalid encampment emptied and the area bulldozed -- but the political problem the migrants pose has not gone away.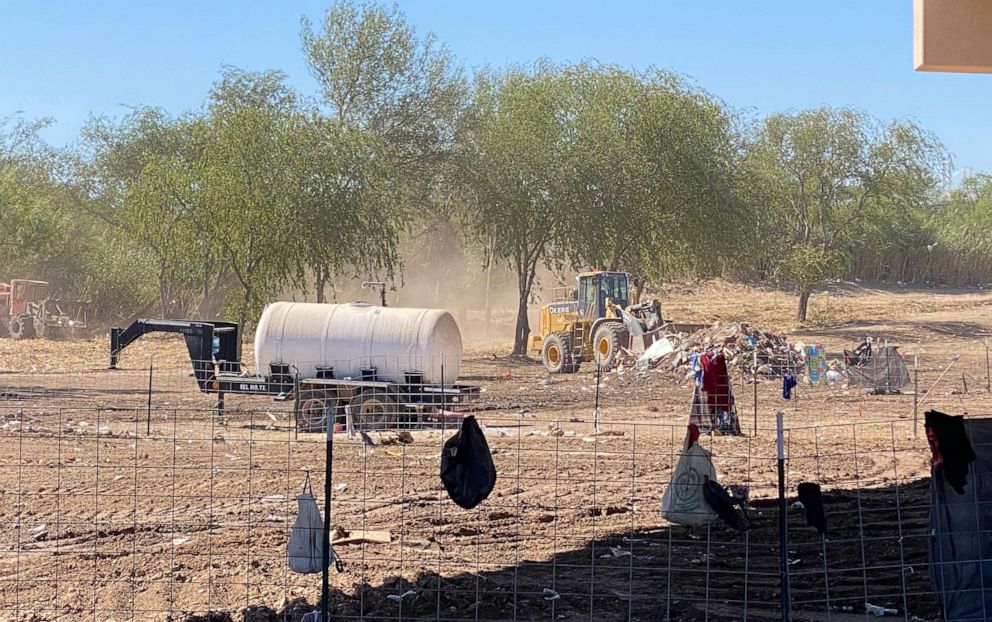 Of those who remain, Mayorkas said, 5,000 are still being processed by the Department of Homeland Security and about 12,400 will have the opportunity to stay in the U.S., have their cases heard before an immigration judge and not be subject to the rapid "expulsion" protocols.
About 2,000 migrants have been flown directly back to Haiti while about 8,000 returned to Mexico on their own, Mayorkas said.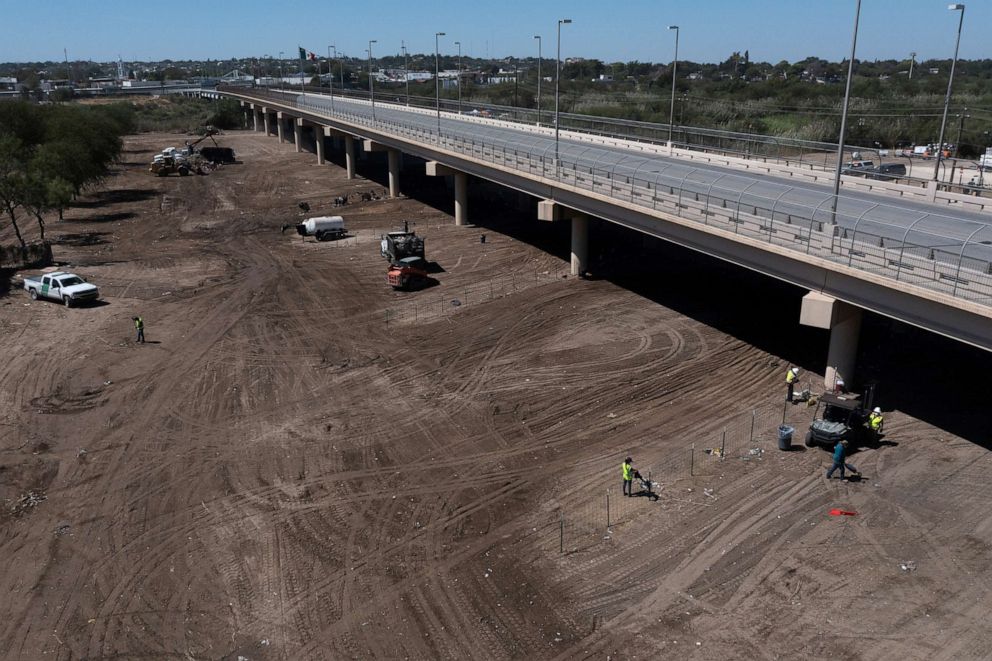 He said that some of those placed in removal proceedings are released in the U.S. with monitoring. ABC News has reported this applies to "thousands" of those placed in removal proceedings.
"Individuals, some of them are detained, some of them are placed on alternatives to detention," Mayorkas said. "We remain in touch with them. We monitor them to ensure their appearance in court at the designated time of appearance."
Removal proceedings can take time, officials said, in part because migrants subject to them are legally allowed to make a claim of asylum. Asylum cases can take anywhere from six months to several years given the massive case backlog at immigration courts across the country. Congressional Democrats have demanded the administration end the removals.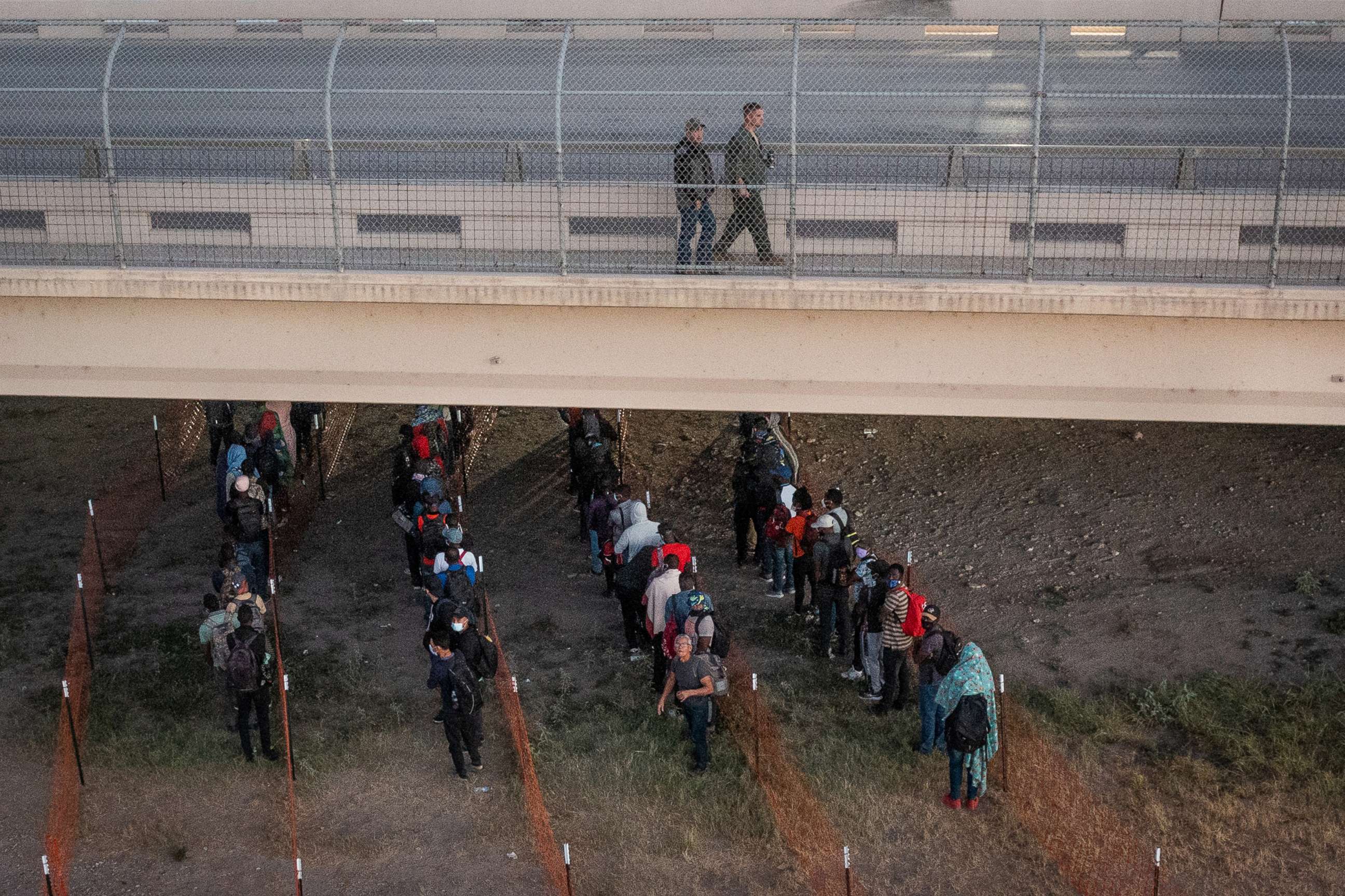 Mayorkas said the administration would continue to employ a controversial process of rapid removal or "expulsion" known as Title 42 -- a reference to a section of U.S. public health code that the government says requires them to immediately expel unauthorized migrants at the border. Immigrant advocates have raised concerns about Title 42 cutting off access to legal means of obtaining asylum.
Mayorkas explained the exceptions to Title 42 which include migrants with unique vulnerabilities, government capacity limitations, and those who meet the legal standards for a claim of torture.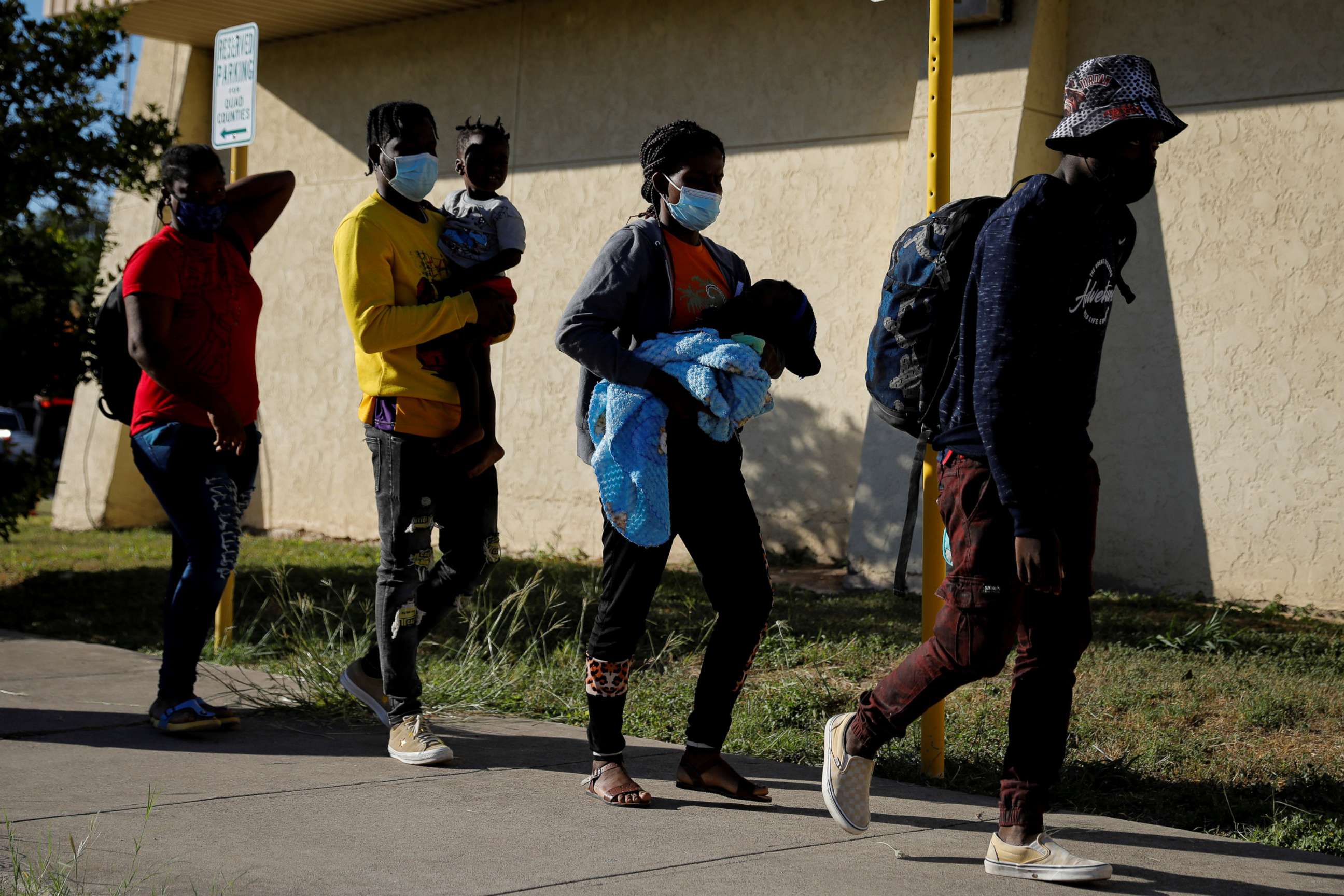 "Others have been moved to different processing facilities along the border in light of operational capacity, and then many of them will be returned to Haiti from there," Mayorkas said. "And if any of the exceptions apply, they will not be returned to Haiti but placed in immigration enforcement proceedings."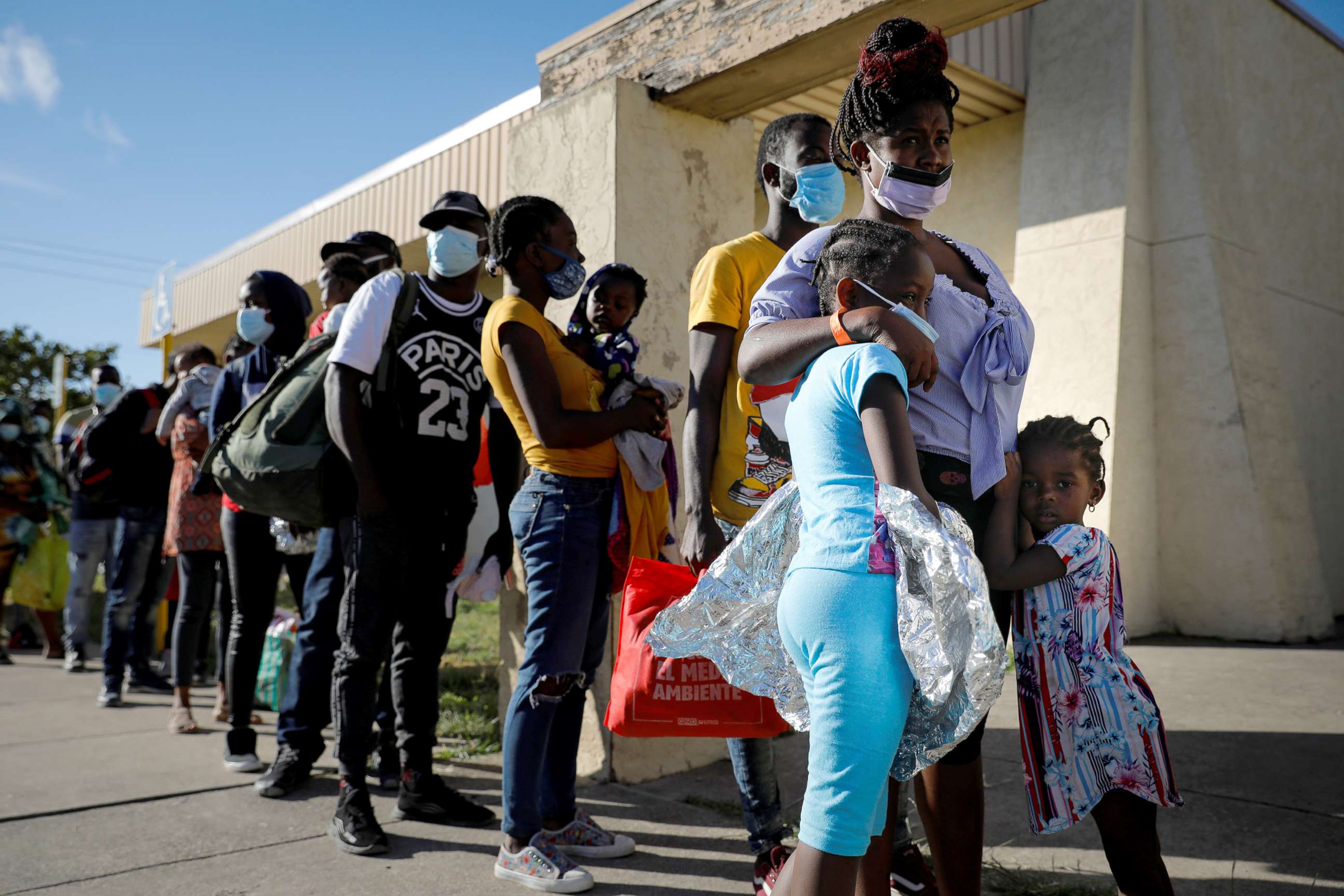 Amid controversy over images of Border Patrol agents on horseback confronting migrants, he echoed President Joe Biden's comments that the images were "horrible," even as he claimed "I will not prejudge the facts" while their conduct was still being investigated.
"I do not, in any way, want to impair the integrity of the investigative process," he said. "We have investigators who are looking at it independently." Biden said the agents involved "will pay" and there would be "consequences."
"I think the president was speaking in terms of the horror that he observed from seeing the images and what they suggest. That investigation will have integrity. I can assure you of that," he said.
Mayorkas said agents generally had a done a "heroic" job dealing with the influx of migrants and that the images "do not reflect who we are … or the integrity and values of our truly heroic personnel in the Department of Homeland Security."
"We know that those images painfully conjured up the worst elements of our nation's ongoing battle against systemic racism," Mayorkas said.
ABC News' Ben Gittleson contributed to this report.