Vice President Kamala Harris traveled to Monterey Park, California, on Wednesday to meet with victims' families days after a mass shooter there killed 11 and wounded at least nine others at a Lunar New Year celebration inside a dance studio.
Harris visited Star Dance Studio to mourn the loss of the victims of the Monterey Park shooting, expressing the administration's "deepest condolences and sorrows for the violent and tragic and useless thing that happened" there.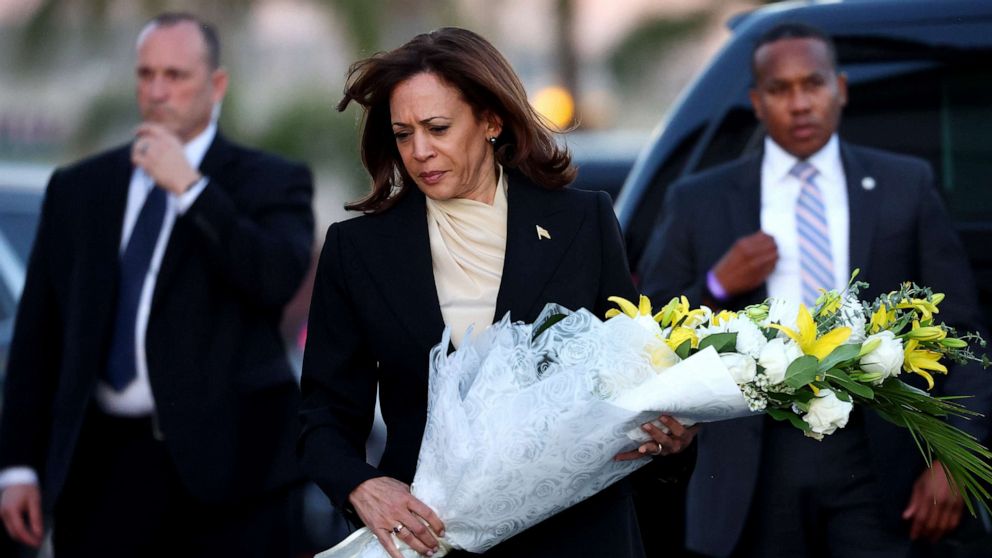 The vice president, carrying a large bouquet of Yellow lilies and white roses, took time looking at each of the 11 memorials set up at the dance studio in honor of the victims.
After paying her respects, the Vice President laid the bouquet down, and walked to the press, delivering short remarks-- urging that the country take action to address the all-too-common tragedies.
"You know we've already had in our country this year -- already, we're in January -- It's estimated over 40 mass killings already. And tragically, we keep saying the same thing. I have had the unfortunate experience of visiting many of these sites, sometimes within days of a massacre like this. We will always, as a compassionate nation, mourn for the loss and pray for those who survive in their recover. But we must also require that leaders of nations who have the ability and the power and the responsibility to do something, that they act," Harris said.
Harris praised California for their work on smart gun safety laws, but stressed that Congress must take action for the country as a whole, and "have courage to do the right thing."
Harris was asked if she believed the current Congress could act on gun reform and gave a sharp answer.
"They absolutely can," Harris said. "Can they do something? Yes. Should they do something? Yes. Will they do something? That is where we all must speak up and speak to our elected representatives about what we have a right to expect that they will do for the -- in the interest of the safety, the security and the well-being of people like those whose lives were ended here and people around our country. They can yes."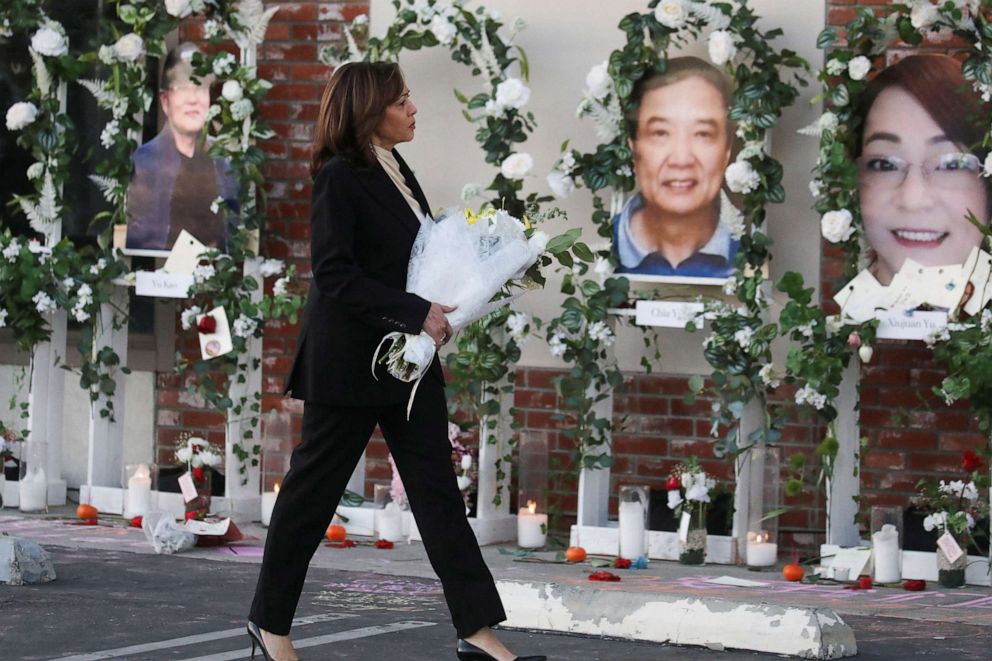 In Monterey Park, Brandon Tsay disarmed the shooter. Tsay later told ABC News he realized "everybody would die" if he didn't take control of the situation, adding, "Something came over me."
On Monday, seven people were killed in Half Moon Bay, in a mass shooting across two farms, authorities said, with workplace violence believed to be the motive. And only hours later in Oakland, at least one person was killed and seven more injured in another mass shooting at a gas station.
Congress broke a nearly 30-year stalemate last year by passing the Bipartisan Safer Communities Act (BSCA), the first major piece of federal gun reform to clear both chambers since what's known as the 1993 Brady bill. The BSCA was crafted in the aftermath of the Robb Elementary School massacre in Uvalde, Texas, that killed 19 young children and two teachers.
California Sen. Dianne Feinstein, alongside Connecticut Sens. Chris Murphy and Richard Blumenthal, on Monday reintroduced a federal assault weapons ban and legislation that would raise the minimum purchase age for assault-style weapons to 21. But that legislation is unlikely to move forward.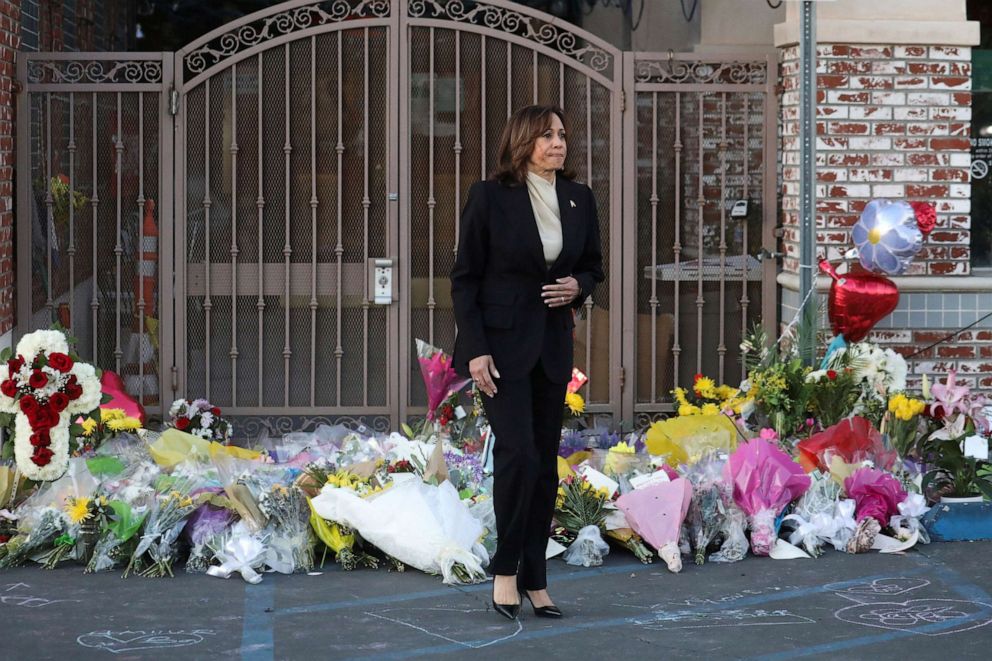 Harris spoke about the Monterey Park shooting at a Sunday appearance in Florida to mark 50 years since Roe v. Wade, saying, "Yet another community has been torn apart by senseless gun violence."
"All of us in this room and in our country understand this violence must stop," she said then. "President Biden and I and our administration will continue to provide full support to the local authorities as we learn more."
According to the Gun Violence Archive, the U.S. has seen more mass shootings than days in 2023.
ABC News' Molly Nagle contributed to this report.