What's likely behind mysterious 'Havana syndrome' that plagued US diplomats
Hundreds of U.S. personnel have said they experienced painful symptoms.
A review of 'Havana syndrome" by the U.S. intelligence community finds it "very unlikely" that a foreign adversary or energy weapon is the cause, officials said Wednesday.
That's according to a new assessment from the Office of the Director of National Intelligence (ODNI) released on Wednesday.
Instead, Director of National Intelligence Avril Haines said in a statement that the events, which are referred to officially as Anomalous Health Incidents, were probably the result of other factors such as "preexisting conditions, conventional illnesses, and environmental factors."
Haines added that the evidence also did not indicate that a "causal mechanism," such as a weapon, or a "unique syndrome" brought on the reported symptoms.
The report from ODNI added that confidence in the explanation was "bolstered by fact we identified medical, environmental and social factors that plausibly can explain many AHIs reported by U.S. officials," but that the level of confidence varied across agencies.
The ODNI also released a heavily redacted memo detailing the scope of the wide-ranging probe, revealing that investigators "developed and deployed multiple sensors and detection devices" in order to "analyze potential signals of interest," reviewed content on the Dark Web for leads, conducted hundreds of interviews with U.S. government officers, and even launched a "full investigation into a third-country" to "determine validity of potential reported knowledge of Russian involvement in AHI."
An intelligence official familiar with the assessment said no stone was left unturned, and that even Unidentified Aerial Phenomena were examined as possible causes.
They also said the inquiry found no singular explanation for the reported symptoms, but added that while no evidence was found to support a foreign adversary being behind any single case, acknowledged it's conceivable that a handful of instances could be the cause of a bad actor trying to inflict harm on American personnel and more research would be needed to rule out the possibility.
"Needless to say, these findings do not call into question the very real experiences and symptoms that our colleagues and their family members have reported," Haines said. "We are sincerely grateful to those who came forward, as it helped to not only shape our response, but identify areas where we need to improve our medical and counterintelligence protocols, which remains an ongoing process."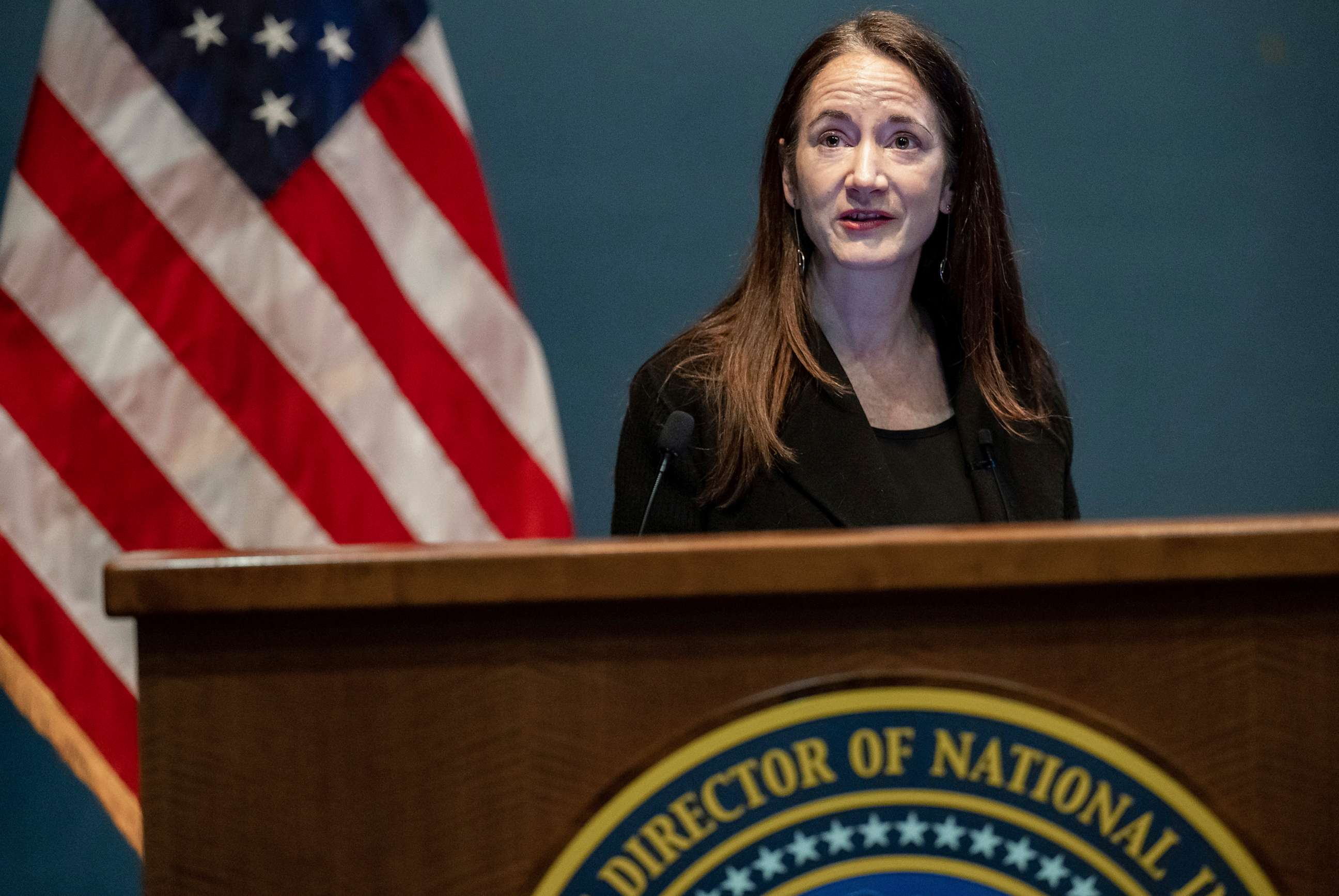 In a statement of his own, CIA director William Burns noted the assessment was the product of "more than two years of rigorous, painstaking collection, investigative work, and analysis" and "one of the largest and most intensive" in the agency's history.
But there are still many unanswered questions, and not everyone is pleased with what they called the limited information declassified to support the conclusion.
Mark Zaid, an attorney whose firm represents dozens of AHI victims, said in a statement to ABC News that the assessment "lacks transparency," adding, "we continue to question the accuracy of the alleged findings."
"Until the shrouds of secrecy are lifted and the analysis that led to today's assertions are available and subject to proper challenge, the alleged conclusions are substantively worthless," he said. "But the damage it has caused to the morale of the victims, particularly by deflecting from the government's failure to evaluate all the evidence, is real and must be condemned."
ABC's Karen Travers asked White House press secretary Karine Jean-Pierre whether the president was satisfied with the intelligence assessment, but she did not provide a direct answer.
"What's important to the president is that we take this very seriously, as the intelligence community has," Jean-Pierre responded." What we are committed to is making sure that our workforce and their families get the assistance that they need through the medical care. And look, the work is ongoing."
While this assessment is the result of the extensive known effort conducted by the government to identify the cause of strange symptoms that have plagued hundreds of diplomats, intelligence officers, and other U.S. personnel serving abroad, previous inquires have come to similar conclusions.
A comprehensive review conducted by the CIA and released in January found it was unlikely that a foreign power was behind most of the incidents, but a later interagency report found that some of the cases were likely brought on by directed energy or acoustic devices, suggesting they were the result of deliberate attacks.
"Havana syndrome" was first reported in late 2016 by State Department personnel stationed in the Cuban capital, but soon, diplomats and other government workers stationed around the world began experiencing similar, unexplained neurological symptoms. Over 1,500 cases have now been documented across 96 countries.
Symptoms are said to vary in type and severity, but often are reported to include the sudden onset of severe headaches, difficulty concentrating, auditory disturbances, and memory loss.
The initial incidents led to increased strain on the already fraught ties between the U.S. and Cuba, and eventually the American embassy closed its doors.
Earlier this year, the State Department said it was reopening processing for all immigrant visa categories at the U.S. Embassy in Cuba and increasing its staffing numbers, even though Havana Syndrome was still a poorly understood threat.
"The fact that we have been able to augment our staffing posture at our embassy in Havana is a signal that we are confident in our ability to mitigate the risks, confident in our ability to take prudent steps to protect our people. But this is something we evaluate and reevaluate on a virtually a daily basis," department spokesperson Ned Price said at the time. "Diplomacy is never a risk-free endeavor."
In September 2022, the State Department announced it had started approving payments for victims of the anomalous health incidents in accordance with the HAVANA Act -- the unanimously passed bill that authorizes agencies to compensate "personnel who incur brain injuries from hostilities while on assignment."
While plans vary across the federal government, the State Department said in June 2022 that it would provide eligible victims a one-time, non-taxable, lump sum of between $140,475 and $187,300. The total would depend on whether the requestor had reemployment potential, if they required a full-time caregiver for activities of daily living, and other factors.
To qualify, a document published by the State Department says applicants must have sustained "an acute injury to the brain such as, but not limited to, a concussion, penetrating injury, or as the consequence of an event that leads to permanent alterations in brain function," a medical diagnosis of a traumatic brain injury, or the acute onset of new persistent, disabling neurologic symptoms.
The injury also must have occurred on or after Jan. 1, 2016, and it must have happened while the impacted person or the victim's direct family member was working for the department.
"Because of the varied symptoms and still-nascent understanding of how to test or otherwise screen for AHI impacts, the Department sought to establish a standard that it believes will be broadly inclusive of the types of injuries that have been reported by covered individuals to date," the document states.
State Department spokesperson Ned Price said on Wednesday that while the department's intelligence fed into the latest assessment's conclusion, the "book is never fully closed" on investigating the cause of the malady.
"We are going to -- as a government -- going to continue to look at every single input and source of information that is available to us," he said. "An assessment like this is an assessment based on the best information available to us at any particular time."
Price also said that cases have "declined fairly precipitously" since 2021 and fewer cases have been reported so far this year than at the same point in 2022.
The top Democrat and Republican on the Senate Intelligence Committee said Wednesday that recent intelligence community findings should not affect the treatment and medical care that those affected have been receiving.
"I think the most important interest we have in the short term is assuring this report doesn't lead to people being denied care because they are accused of being partisan hysteria or something," Intelligence Committee Vice Chairman Marco Rubio said. "It's one of those things I think will continue to receive attention because there are people who were severely harmed by it."
"I think it is important and frankly the most important thing is we are taking care of the workforce for any health care issues that have arisen," Intelligence Committee Chairman Mark Warner said. "I can't speak for all members of the community in terms of the workforce, but we've got to make sure regardless of source, if people have healthcare issues they've got to get taken care of."
ABC News' Cindy Smith and Allison Pecorin contributed to this report.