The House Foreign Affairs Committee voted Wednesday to approve a bill that would give President Joe Biden the authority to ban TikTok in the United States despite objections from some lawmakers and advocates who say the measure could disrupt online speech freedoms.
House Speaker Kevin McCarthy told reporters on Tuesday he hasn't read the bill yet and wouldn't comment on it. Ultimately, it would be up to McCarthy and House GOP leadership to bring the bill to the floor, where it would be expected to pass.
The Deterring America's Technological Adversaries Act -- or the DATA Act -- aims to create a legal framework that would allow the executive branch to ban TikTok and other apps owned by Chinese companies.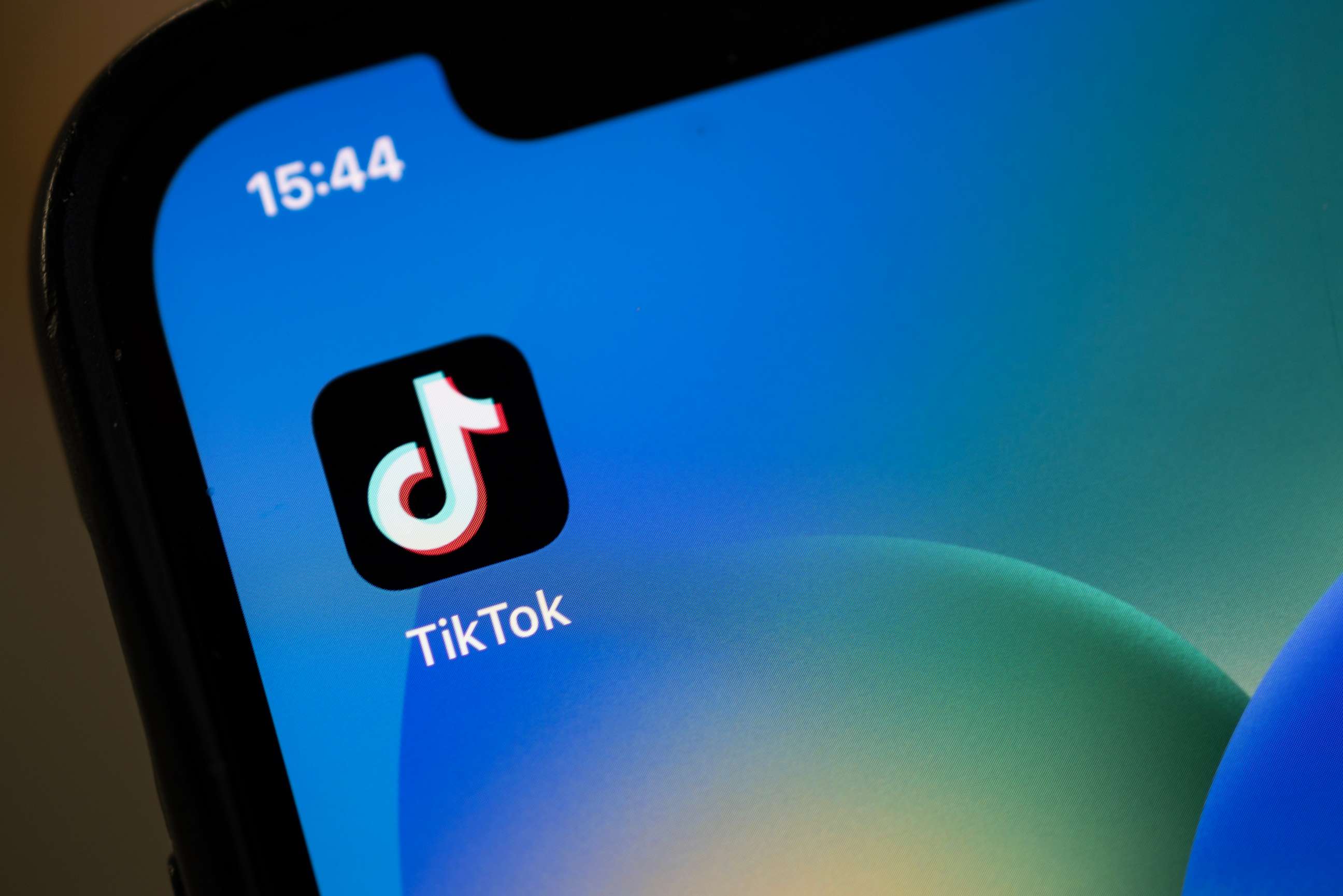 The bill, introduced Friday by Committee Chair Mike McCaul, R-Texas, before moving quickly through the committee process, would allow President Biden or any future president to impose sanctions, including a possible ban, against any company that "knowingly provides or may transfer sensitive personal data" to any foreign person or company that is "subject to the jurisdiction or direction of … China."
"Make no mistake, TikTok is a national security threat. It allows the CCP to manipulate and monitor its users while it gobbles up Americans' data to be used for their malign activities. Anyone with TikTok downloaded on their device has given the CCP permission and a back door to all their personal information. In other words, it's a spy balloon in your phone," McCaul said at the top of a Foreign Affairs Committee hearing on the bill on Tuesday.
The panel's vote comes just days after the Biden administration ordered federal agencies 30 days to ensure they do not have TikTok on any federal devices, and to ensure that contractors meet the same standard within 90 days. TikTok, which is owned by the Chinese company Bytedance, has long maintained that it does not share data with the Chinese government and that its data is not held in China.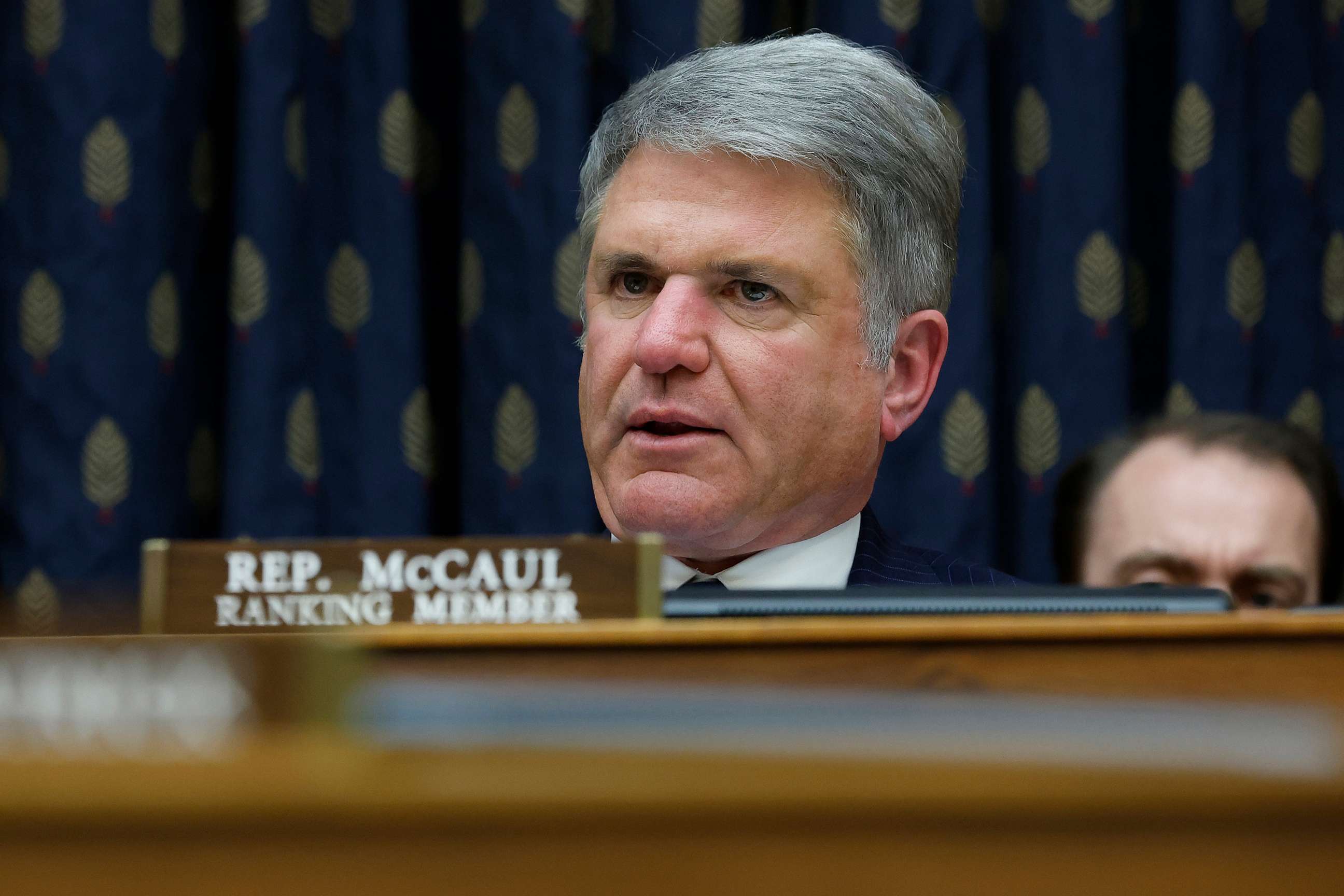 "A U.S. ban on TikTok is a ban on the export of American culture and values to the billion-plus people who use our service worldwide," Brooke Oberwetter, a TikTok spokesperson, said in a statement to ABC News.
"We're disappointed to see this rushed piece of legislation move forward, despite its considerable negative impact on the free speech rights of millions of Americans who use and love TikTok."
The legislation would change what's known as the Berman amendment to the International Emergency Economic Powers Act, which blocks the U.S. government from restricting the free flow of "information and informational materials" in overseas trade. Those amendments have always been considered an impediment for any executive action to ban TikTok.
Democrats on the committee warned the bill is overly broad. In a letter to McCaul and Ranking Member Rep. Gregory Meeks, D-N.Y., the Americans Civil Liberties Union warned this legislation "creates a slippery slope" that could "erode" the Berman amendment's protections for the free flow of movies, books, and artwork.
"The Republican instinct to ban things it fears, from books to speech, appears uninhibited. Before we take the unprecedented step of banning an app used by over 100 million Americans, harming our national security and infringing on their freedom of expression and speech, Congress must first adequately consult with the Administration and other stakeholders." said Gregory Meeks, D-N.Y., the committee's ranking member, after the bill passed.
The White House, for their part, would not say on Wednesday whether they'd pursue a wider federal ban of the app.
"Congress took action ... they took action and put this into law, and clearly we're taking, taking those steps as, as it relates to the federal government. Outside of that, we know that CFIUS has an ongoing investigation or ongoing -- looking at this, looking at this situation," White House press secretary Karine Jean-Pierre said during a press briefing on Wednesday, referring the Committee on Foreign Investment in the United States, a group of Cabinet officials that looks into foreign business activity in the U.S.
Jean-Pierre also wouldn't shed any light on whether Biden has legal authority to issue some type of nationwide ban.
"I'm not going to get into the specifics on what he has legally to do so to not do so what I'm saying and we've been very clear, that TikTok, you know, poses a problem and an issue and so we have concerns about that as it relates to Americans data collecting Americans that as a potential national security risk," she said.
--ABC News' Isabella Murray and Sarah Kolinovsky contributed to this report.