Office of Management and Budget Director Mick Mulvaney said the office is opening a probe into Environmental Protection Agency Administrator Scott Pruitt's spending since he took over the helm of the agency.
Mulvaney said that OMB will look into the violation of federal spending laws on a "secure phone booth" for Pruitt's office at EPA headquarters.
The Government Accountability Office released a report Monday that found EPA violated the general appropriations act and a law called the Anti-Deficiency Act by spending $43,000 on phone booth without notifying Congress first. Federal spending laws say that agencies have to notify Congress if they plan to spend more than $5,000 on redecorating the office for a new agency head. The Anti-Deficiency Act prohibits agencies from spending money outside what has been appropriated by Congress.
"We take the anti-deficiency statute very, very seriously and if they've been broken we'll follow the rules we will enforce the law and we'll do so in a transparent fashion," Mulvaney told a congressional committee on Tuesday, adding "I'm not interested in covering for anybody else."
There were questions about spending on decorations at the Department of Housing and Urban Development after a whistleblower said she was pressured to approve spending above that $5,000 limit before Secretary Ben Carson took office. After that report, the agency confirmed that it ordered a $31,000 dining set for Carson's office suite and the House and Senate Appropriations Committees said they had not been notified about that purchase. The department later said that Carson asked for the order to be canceled.
Rep. Mike Quigley, D-Ill., asked Mulvaney about OMB's involvement in responding to complaints about spending at EPA and at the Department of Housing and Urban Development related to the purchase of a $31,000 dining set for Secretary Ben Carson's office suite. Mulvaney said the office has received the GAO report on Pruitt's "phone booth" released Monday but that they have not acted on the HUD complaint because the money was not spent after Carson canceled the purchase.
"We're going to be completely above board on this one, I'm not any happier about it than you are," Mulvaney told Quigley in the hearing.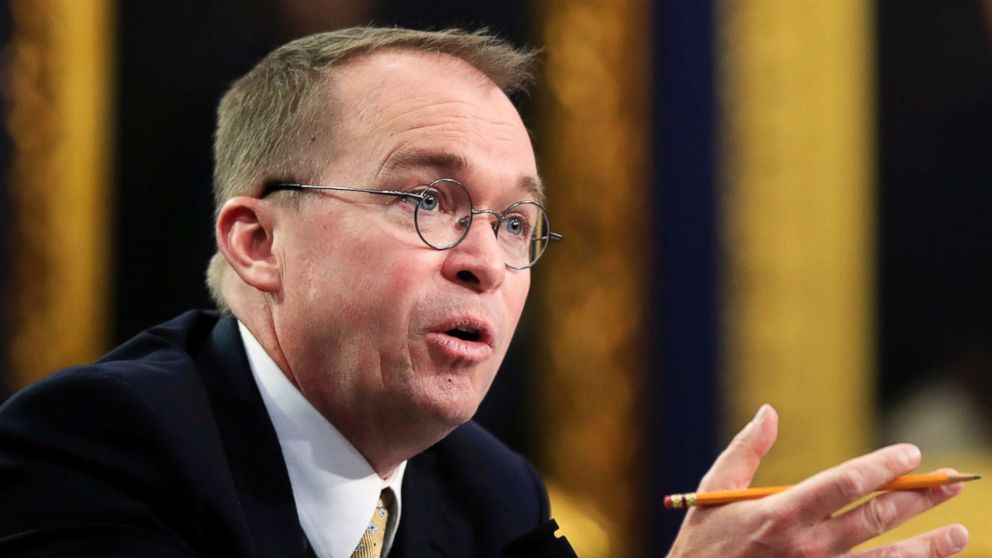 Pruitt and the EPA have been under intense scrutiny for the cost of Pruitt's security detail and his travel, which included first-class flights recommended by his security detail. The agency installed a "secure phone booth" in Pruitt office last year which cost more than $43,000 on construction and the booth itself. EPA has also spent thousands of dollars to install biometric locks and sweep Pruitt's office for listening devices.
The administrator has previously said that he needs the "secure phone booth" to discuss classified information and communicate with the president. But there are already two Secure Compartmented Information Facilities, known as SCIFs, at EPA headquarters, according to the GAO report. The report released Monday found that EPA violated a provision of the Anti-Deficiency Act and that requires agencies to notify Congress if they spend more than $5,000 on redecorating or furnishing offices for the new administration.
In response to that report, the EPA released a document from its Office of General Counsel that disagreed with the GAO finding, saying that the phone booth was necessary for Pruitt's work and was not decorative. The EPA says it plans to work with Congress to resolve the issue this week.
Mulvaney said OMB will be looking at the statute to determine the right action to resolve EPA's violation. He said the Anti-Deficiency Act is a criminal statute but he's not aware of anyone being charged in previous cases.
Federal employees that violate the Anti-Deficiency Act can be subject to administrative or criminal penalties, according to the GAO's website.