As President Obama takes on the three critical issues of health care, jobs and Afghanistan, his critics say the commander-in-chief needs to do a better job explaining his message to the public.
Bill O'Reilly, host of Fox News' "The O'Reilly Factor" and author of "A Bold Fresh Piece of Humanity," gave the president a D on his handling of health care.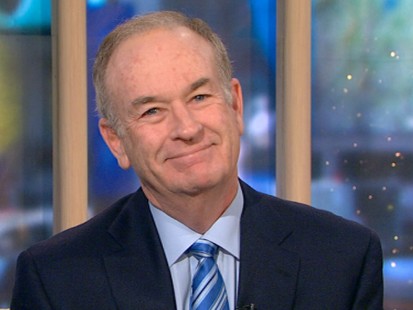 "We need
health care
-- I think everybody understands that America is chaotic now -- but you can't be putting out a 2,000 page bill, which the Senate did, and President Obama has not been able to explain it," O'Reilly, who has been a leading critic of Democrats'
health care
efforts, told "Good Morning America's" Robin Roberts today, adding that he doesn't understand any of it.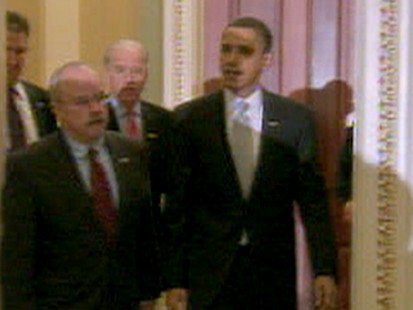 Obama made a rare
appearance on Capitol Hill
this weekend to rally Democrats on both the
health care bill
and
jobs
. In the 40-minute closed-door meeting, sources say he told lawmakers, "You need to finish the job. The most costly outcome for everyone would be from a failure to finish."
The Senate's bill, estimated to cost $849 billion over 10 years, has been hailed as a milestone by Democrats. Obama called the health care overhaul bill the "most important piece of domestic legislation since Social Security," which was signed into law in 1935. He said the legislation would be something talked about decades from now.
But O'Reilly says the president needs to explain to the public what's really in it.
"We won't understand what it is that's historic," the conservative talk show host told "GMA." "All I'm pleading for is, I want to understand the bill that's going to cost a trillion dollars and nobody can understand it and he can't explain it."
In the meeting devoid of Republicans, the president urged that despite everything the legislation and the Democrats have been through -- the town halls in August, the "dishonest Republican attacks," and more, the four key components of the bill remain: help for small businesses, getting millions of uninsured Americans covered, bringing health care costs down, and reducing the deficit.
While he may disagree with Obama's handling of the health care issue, O'Reilly did commend the president and his team on helping improve the employment situation.
"It's very very encouraged that this month the unemployment rate actually went down," he said. "We had chaos and Obama stepped in and he did a lot of things that people criticized him for, but I think he stabilized the economy to some extent so I'm giving him a B right now on the jobs front because it's a tremendously difficult situation."
Obama to Push Lawmakers on Job Creation
On Tuesday, the president will give a speech in Washington, D.C., in which he will tell Congress what he wants to do to help create jobs. White House sources say the president will talk about proposals in three main areas: energy, small businesses, and infrastructure.
The president will push for creating more green jobs, especially for weatherization of businesses and homes, providing incentives for small businesses so they can hire more and expand, and encourage infrastructure spending, particularly for roads and bridges, building on the stimulus dollars slated for such projects.
Congress is split on whether money returned by firms from the Troubled Asset Relief Program (TARP) should be used to create jobs. Of the $370 billion in TARP funds disbursed to date banks have repaid $71 billion, and Bank of America's planned repayment would bring that total to $116 billion, the administration is expected to report today.
Advocates of this approach, such as Speaker of the House Nancy Pelosi, D-Calif., say that use would be justified since TARP funding was intended to help the economy, to begin with.
"Creating jobs reduces the deficit and I think the TARP funds are appropriately used to create jobs to reduce the deficit," Pelosi told reporters on Thursday.
Critics say such a measure will only expand the size of the government but do little to help Americans.
"We passed TARP to avoid an economic calamity, and I have been probably the biggest critic of how that money was actually spent," House Minority Leader John Boehner, R-Ohio, told Bloomberg News last week. "But the money went out to financial institutions. Now it's coming back, and as it comes back, what we ought to do with that money is use it to reduce the budget deficit. Nobody ever had any idea that when this money came back that we'd go ahead and spend it on something else."
Today, the Obama administration will report to Congress that the TARP is expected to turn a profit of roughly $20 billion from money invested in banks and returned. But taxpayers will lose roughly $30 billion from investments in AIG and lose roughly $30 billion from investments in automakers. However, both those investments are not over so the figures could change.
Additionally, the Obama administration expects that when its new budget is published in February, it will show that the cost to taxpayers and the deficit will be at least $200 billion lower than the $341 billion estimate projected in the mid-session review published in August.
Afghanistan
Even as the president turns his attention to domestic issues -- with jobs and health care dominating his agenda -- the war in Afghanistan continues to stay on the radar.
Last week, the president announced he will send 30,000 additional troops to the country and outlined a timeline for troops to start pulling out of the war-torn region.
Critics have ripped the president's timeline, with some such as Sen. John McCain, R-Ariz., saying it will only "embolden terrorists," but O'Reilly says the real issue is the amount of time Obama took to make a decision.
"Took him far too long to make the decision. It helped the Taliban and it rattled Pakistan," said O'Reilly, who said he would give Obama a C on his handling of Afghanistan. "I think he could've acted more decisively and his speech at West Point was not good. ... Cadets were falling asleep. It's never good when your army is falling asleep."
O'Reilly calls the claim that Obama's timeline will help terrorists "bull."
"He has to say that to get the Europeans to cooperate. He has to say, you know, 'We're not going to be there forever but help us now,'" O'Reilly said. "I'm not an ideologue. I know what these guys do and why they do it and that's why that didn't bother me. ... Everybody knows that if it's not going well at that juncture, he won't pull them [troops] out unless it's just hopeless."