Hillary Clinton Cashes in, Donald Trump Dead Last in 2016 Campaign Money Race
Hillary Clinton's campaign raised $47 million while Trump took in $96,000.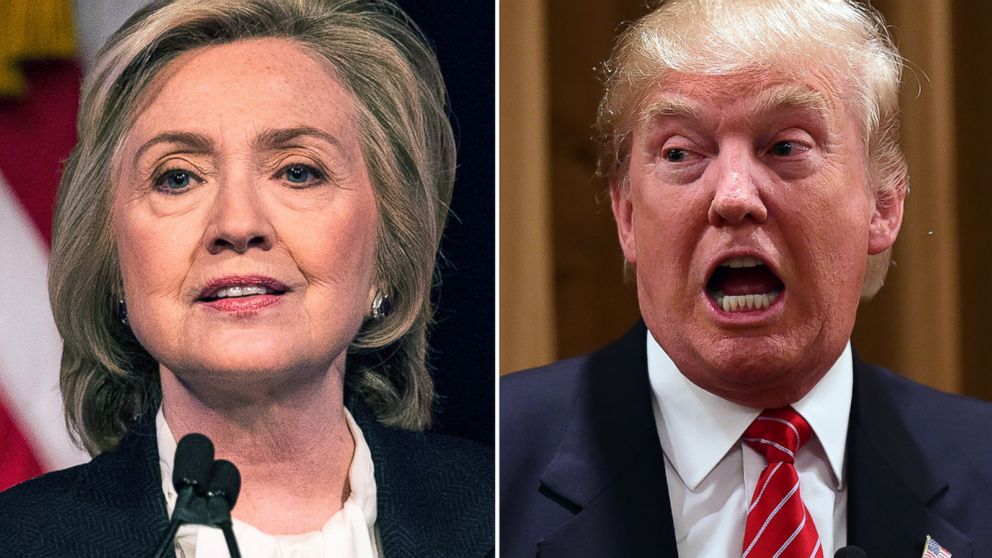 — -- Hillary Clinton's campaign is showing off its fundraising prowess, raking in more than $47 million in the second quarter of 2015 -- three times as much as her closest rival, Bernie Sanders, and more than the top six Republicans combined.
Jeb Bush's campaign raised $11.4 million to top the GOP field. Donald Trump -- who says he doesn't need donations because he can finance his own campaign -- was dead last, bringing in just $96,000.
But these numbers do not include money from outside groups, which is expected to help level the playing field for leading Republicans.
Ted Cruz, Marco Rubio, Ben Carson and Rand Paul form a middle tier of GOP candidates. The other eight Republicans raised $2.2 million or less as they try to differentiate themselves from the pack.
A more complete snapshot will be clear when outside group totals are tallied in two weeks. Bush's Super PAC has raised an estimated $103 million so far. Ted Cruz is expected to bring in $37 million from outside groups, and Marco Rubio is slated to make $33 million from outside groups.
Chris Christie, Scott Walker and Jim Webb declared after the second quarter ended on June 30. John Kasich and Jim Gilmore are expected to declare their candidacies soon.
WHO'S UP:
Hillary Clinton raised a whopping $47.5 million for her campaign, more than her four closest rivals -- Sanders, Bush, Cruz and Rubio -- combined. The campaign said that 61 percent of her donors were women, and 94 percent of her donations were $250 or less.
Bernie Sanders brought in $13.7 million, second only to Hillary Clinton. He focused largely on grassroots, small-dollar donors, aligning with his platform that bashes the billionaire class. One problem: he has no major outside groups to supplement his strong campaign haul.
Jeb Bush topped the Republican field in campaign contributions, bringing in $11.4 million. But the former Florida governor's brightest hour will come in two weeks, when his Super PAC filings are expected to reveal a staggering $103 million stockpile.
WHO'S DOWN:
Donald Trump raised only $96,000 -- the least of any 2016 Presidential candidate. He loaned himself $1.8 million so that his campaign could spend about $1.4 million this quarter. (He spent 14 times more than he raised.) Still, Trump has made it clear that he does not need to gather donations, opting instead to finance his own campaign with his own dollars.
Rick Perry has gathered $1.1 million for his campaign, despite the former Texas governor's efforts to break out of the bottom tier of candidates and make it onto the debate stage.
Rick Santorum is hoping for a repeat victory in the Iowa caucuses after winning them in 2012. But he raised just $600,000 -- good enough to best only Jindal and Trump.
But not all dollars are created equal. Campaigns can spend their money directly in line with campaign strategy and they often get better deals on buying ads. Money from outside groups has various limitations: it can't be coordinated with campaign strategy, some can't directly say words like "vote for," and other groups are charged higher prices for ads.