— -- During a campaign stop in Iowa on Monday, Hillary Clinton was asked twice about Bernie Sanders: Once by a 20-year-old college student who wanted to know Clinton's views on him, and another time by a local reporter who asked if she was "worried" about him as he gains in the polls.
In response, Clinton told the student that there will be "plenty of time" to draw contrasts in the future. She told the reporter that no, she's not worried. And she told both of them that she'd like, instead, to focus on the Republicans.
She did all of this, by the way, without ever mentioning her democratic challenger's name -- not even once.
For months, Clinton, 67, has refrained from criticizing any of her democratic challengers, choosing instead to attack the Republican presidential candidates for, what she says are, their "out of touch and out of date" policies. But as Sanders, the fiercely liberal, 74-year-old Vermont senator, once thought to be a long-shot, has started surging in the polls, questions are growing about when, and if, Clinton will have to start actually challenging him directly.
Asked by a reporter about him earlier this month in New Hampshire, Clinton said: "It's certainly clear my campaign is focused on the Republicans. That's who I talk about, that is who I criticize." And when asked about their differences on Monday, Clinton suggested she would bring them up during the Democratic debate next month.
Sanders, who is admired for being a political outsider, likewise refuses to attack Clinton on the campaign trail, and does not speak negatively about her on the email issue. However, when asked, he is very quick to outline differences between the two of them on policy issues.
"I want to see the minimum wage raise over a period of years to $15 an hour - she has not been clear on that," Sanders said during a recent interview at the University of Virginia. "I am opposed to the construction of the keystone pipeline - Hillary Clinton has not voiced an opinion on that. I believe we should expand social security not cut them - Hillary Clinton doesn't have a position on that. So, I think it's fair to say that we like each other, we respect each other. We have different opinions on some of the major issues facing our country."
Clinton's campaign declined to respond to this remark from Sanders, and did not offer any further comment regarding their strategy for dealing with him.
For now, they say, the message within the campaign remains the same: Continue with the plan as planned — and don't engage.
(This strategy, however, which is meant to make her seem as the formidable frontrunner, can only last so long. Next month the Democrats have their first presidential primary debate, and Clinton will have no choice but to draw contrasts.)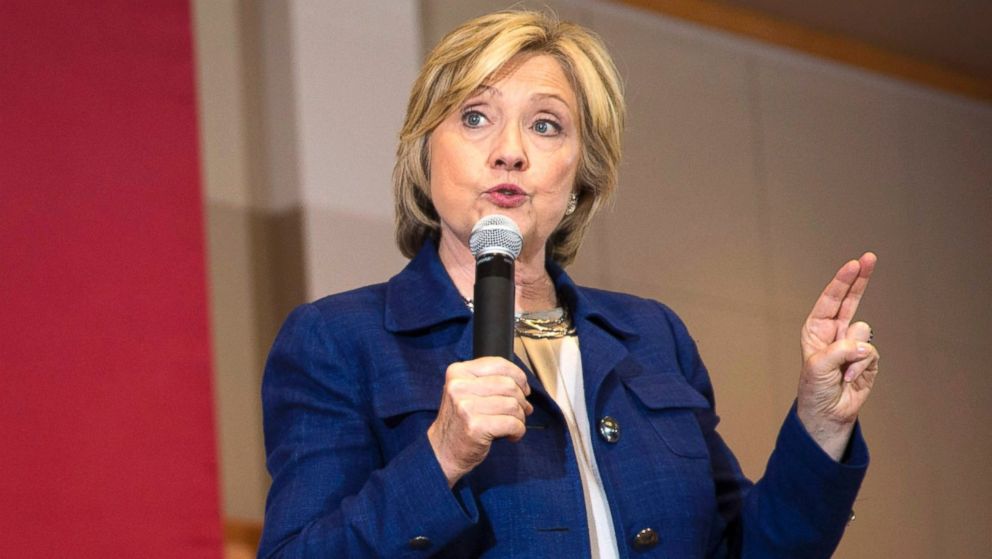 This has been a tough summer for Clinton. The democratic presidential candidate has seen a significant drop in her poll numbers. According to a new ABC News/Washington Post poll, she is now supported by 42 percent of Democrats, down from 63 percent in July. And she's down 29 points in her support among women.
Sanders, on the other hand, has seen a massive surge. He's generating huge crowds and filling up stadiums as he campaigns across the country. And although he's still trailing Clinton in national polls, he is steadily closing in on her. A recent NBC News/Marist poll showed him with a 9-point lead over Clinton in New Hampshire.
Clinton, whose campaign has always tried to tamper any notions of "inevitability" that have often surrounded her, says she's not surprised by Sanders' surge — that she always expected a competitive primary. Even so, Clinton continues to ignore the Vermont senator, something that is becoming glaringly obvious as he develops into more of a threat.
Clinton's rhetoric in public also does not seem to match the conversations happening behind the scenes.
A recent Politico article reports on the growing number of donors urging Clinton to take on Sanders more publicly. The Wall Street Journal reports on the message Clinton's campaign chairman John Podesta has relayed to supporters about the months ahead ("It's going to be bumpy, friends.") And the New York Times has reported on big-name, "white knight" democrats waiting in the wings to save the party in case Clinton really stumbles.
In addition, Clinton's super-PAC, Correct the Record, has started to circulate negative attacks on Sanders, according to an email sent to the Huffington Post — a sign there is growing concern in Clinton-world.
Meanwhile, Clinton is increasing her media appearances and trying to find new ways to highlight her personality out on the trail.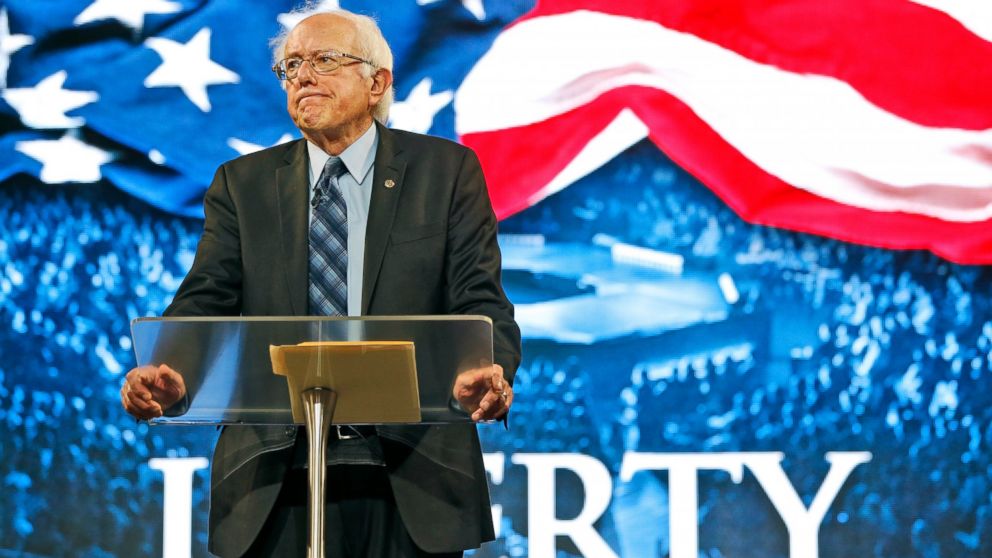 While Clinton's decision to ignore Sanders is on one hand a strategy to keep her appearing as the frontrunner. It is, as Clinton would argue, also a testament to a point the democratic candidate repeats often on the campaign trail: That first and foremost, she wants to see a Democrat in the White House come 2017.
Alexander Fox, the 20-year-old college student who asked Clinton about her views on Sanders when she visited his university on Monday in Iowa, seemed to understand and accept this point, despite wishing she had drawn some contrasts.
"I feel like I didn't get an answer on specifics, but then again I'll probably have my answer within the month when the debate rolls around," Fox, who said he is still undecided between Clinton and Sanders, told ABC News. "I feel like she's also not trying to be slanderous towards him in any way."
ABC News' Mary Alice Parks contributed to this report.