Hillary Clinton's 10 Memorable Moments in Year-Long Campaign
Ups and downs of 12 months on the road to 2016 with Hillary Clinton.
— -- Hillary Clinton's bid for the White House began a year ago today, when she officially announced her campaign for the Democratic nod ahead of the 2016 race.
The past 12 months has been full of highs and lows as the Democratic presidential candidate attempted to navigate her way through a controversy concerning emails during her tenure as secretary of state, the rise of rival Bernie Sanders and the phenomenon of Donald Trump.
Here are some of the moments that most define her campaign's first year:
THE CHIPOTLE STOP: April 2015
On the afternoon of Saturday, April 12, 2015, Clinton announced her run for president in a video released online. She and her aides then boarded a large black van (dubbed "Scooby") and embarked on a surprise, two-day road trip to Iowa, which included an impromptu stop at a Chipotle.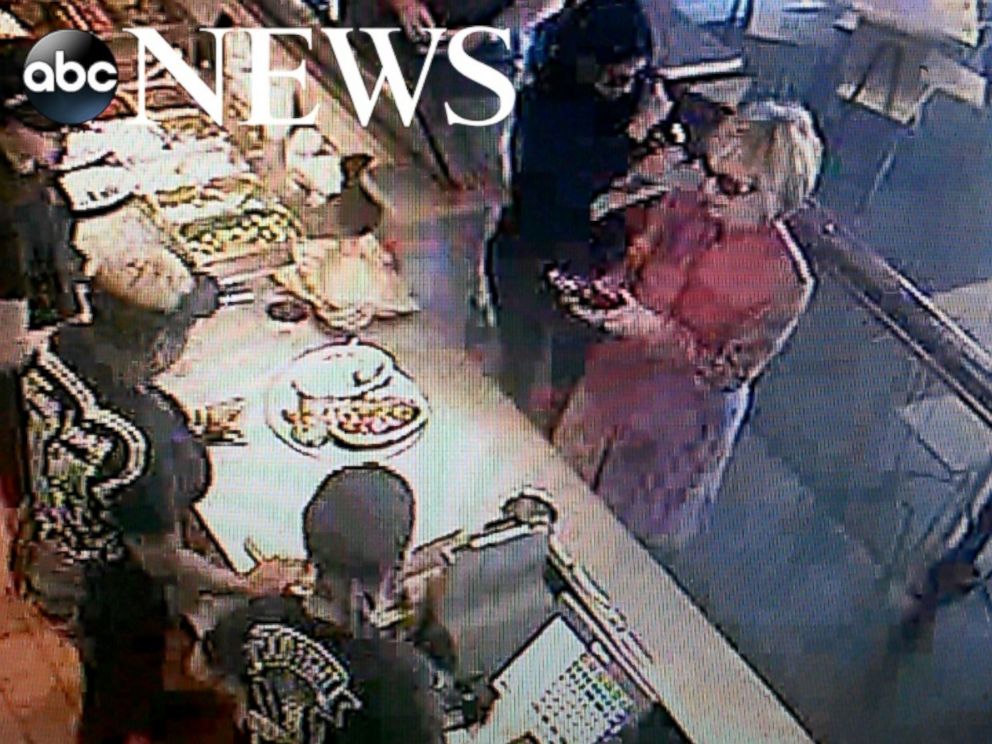 Clinton went unrecognized at the burrito joint -- and it was only later, once reporters called to ask questions, that workers confirmed her visit using security footage. Photos taken from the footage of Clinton and her aide, Huma Abedin, ordering at the counter went viral.
THE QUESTION HIATUS: May 2015
Clinton's campaign dubbed the first few months of their campaign as the "ramp up phase," which mostly included small roundtable events in Iowa and New Hampshire. During this period, Clinton rarely spoke to reporters and at one point did not take questions for a span of 28 days. When she finally did, the spectacle that ensued ("What makes you so special?!" one reporter repeatedly yelled out) overshadowed any answer she actually gave.
ROPING IN REPORTERS: July 2015
At a Fourth of July parade in which Clinton marched in Gorham, New Hampshire, reporters following the candidate were kept -- and at moments, dragged -- behind an actual moving rope line.
The rope, which two staffers held on to on either side, was meant to give Clinton space as she walked down the parade route. But photos of reporters being dragged behind the rope as she marched quickly circulated on Twitter. (Needless to say, the rope was never to be used again.)
FRUSTRATION OVER HER EMAILS: August 2015
After a summer dogged by ongoing questions over her use of a private email server while secretary of state, Clinton let loose during a tense press conference with reporters in Las Vegas.
"What? Like with a cloth?" Clinton retorted when asked whether she had wiped her email server clean. Clinton grew visibly frustrated as she continued to defend her use of a personal email account, even throwing up her hands in exasperation as she walked away from the press conference.
Clinton's response was not well received by all, and three weeks later, Clinton apologized for the use of her private email server in an interview with ABC News' David Muir. "That was a mistake," she said, "I'm sorry about that."
THE DEBATE THAT TURNED THINGS AROUND: October 2013
Things started to turn around for Clinton after the first Democratic debate in Las Vegas. After a string of bad weeks dealing with the email controversy, slouching poll numbers, and Sanders' rise, Clinton's strong performance at the debate gave her a renewed boost of energy, and the sense that she had gotten her groove back. Her aides called it the best day of the campaign.
THE BENGHAZI HEARING: October 2015
In late October, Clinton testified before a House select committee regarding the Sept. 11, 2011, terrorist attack at the U.S. compound in Benghazi, Libya. The hearing lasted more than 11 hours. She appeared to keep her cool throughout it all and in the days and months that followed, many voters approached Clinton to tell her they had decided to support her after watching the performance in front of lawmakers.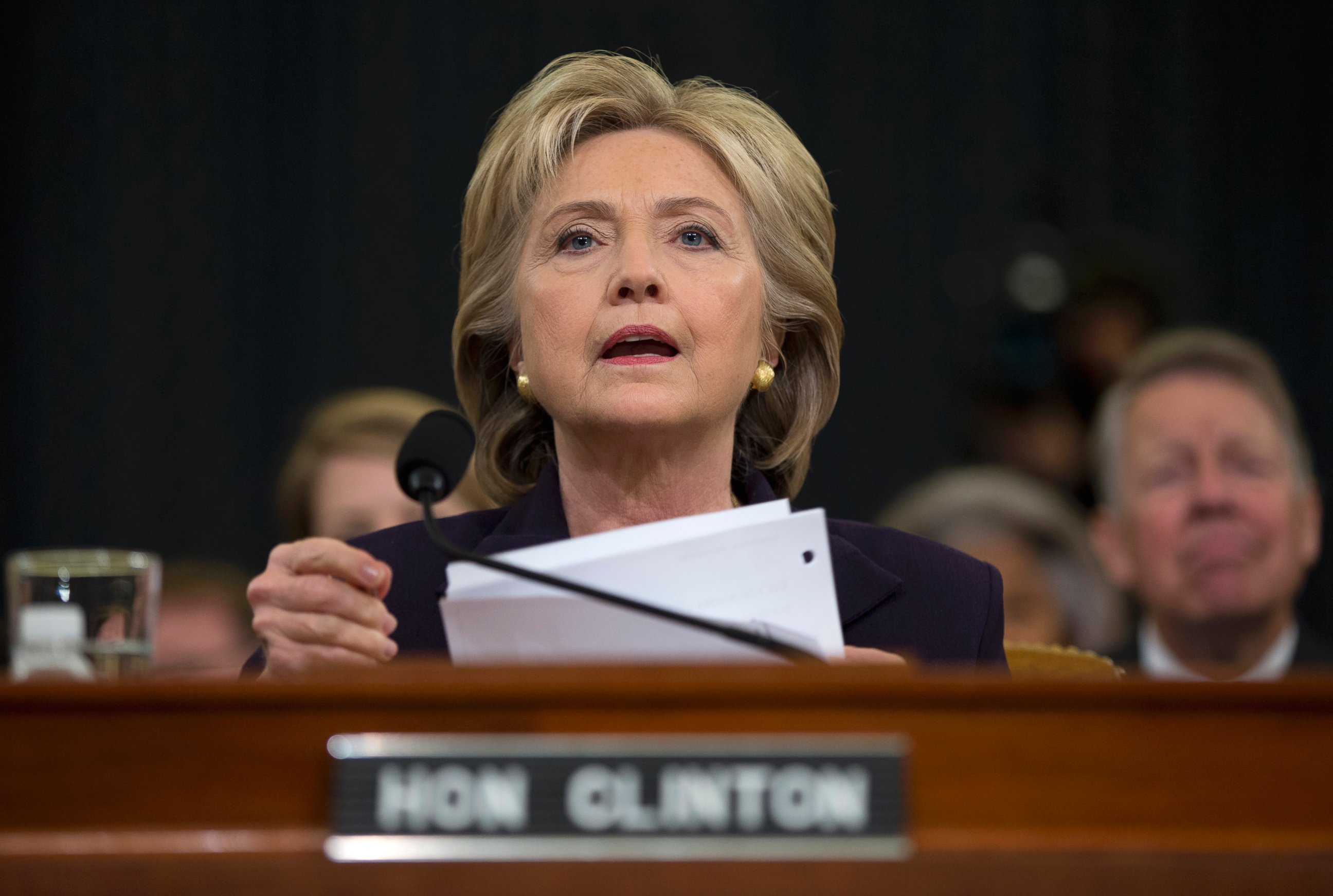 IOWA & NEW HAMPSHIRE: February 2016
After making more than 20 trips to both Iowa and New Hampshire over the course of the campaign, the first primary votes were finally cast on Feb. 1, 2016. Clinton narrowly won the Iowa caucus, but then faced a crushing loss to Sanders in New Hampshire. The loss served as a wake-up call to Clinton's campaign. She then hunkered down and retooled her message -- soon after debuting a new "breaking down barriers" theme that her campaign still uses today.
PIVOT TOWARDS THREAT OF TRUMP: February 2016
Clinton went on to win the next two early voting states -- Nevada and South Carolina -- which seemingly gave her the confidence to shift attention back to the GOP. During her celebratory remarks on the night of the South Carolina primary, Clinton took a swing at Trump, saying: "America has never stopped being great, but we do need to make America whole again." The moment was taken by many as the beginning of her gradual focus toward the general election.
THE MICHIGAN UPSET: March 2016
But Clinton may have written off Sanders too soon. After a string of wins, Clinton faced an embarrassing loss in Michigan -- a state where she had spent a good amount of time campaigning. Sanders' win there gave him momentum to surge forward with his campaign. The primary, thus, continued on.
THE SUBWAY DAYS: April 2016
As Clinton's campaign turns one year old, the Democratic presidential candidate finds herself in the midst of a more competitive primary race in her adopted home state of New York than previously expected. Up against Sanders (a Brooklyn native) and Trump (born in Queens), Clinton has attempted to show off her own New Yorker chops, which included a stop for cheesecake at Junior's restaurant in Brooklyn and a short ride on the New York City subway. It did, however, take her five swipes to get through the turnstile.