The chairs of three House committees on Tuesday transmitted additional evidence to the House Judiciary Committee for referral to the Senate, just hours after House Speaker Nancy Pelosi signaled her intention to pass articles of impeachment to the upper chamber.
The records -- many of them WhatsApp exchanges -- released by the intelligence, oversight and foreign affairs committees include new information provided by Lev Parnas, an associate of President Donald Trump's personal attorney Rudy Giuliani. They are part of a response to a subpoena request dating back to September and connected to the House impeachment inquiry. Over the weekend, Parnas' counsel announced he had handed over records to the committees.
The committee only released limited messages on Tuesday. It is unclear what other communication took place between the individuals.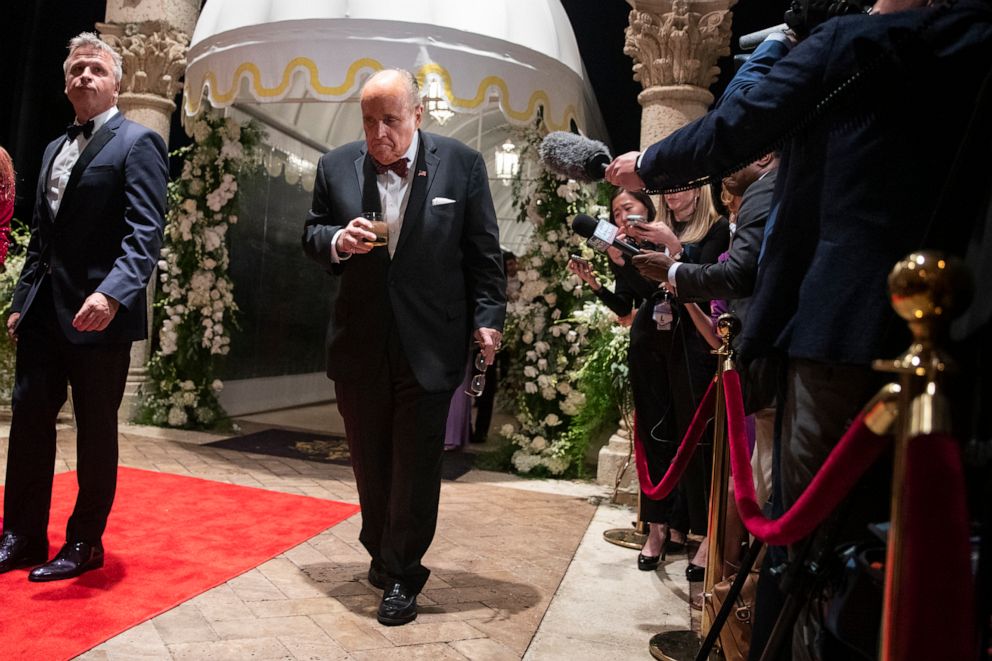 Besides the WhatsApp messages, the 59 pages of records include emails and handwritten letters that appear to describe Giuliani's attempts to meet with Ukrainian President Volodymyr Zelenskiy and an effort to remove U.S. Ambassador Marie Yovanovitch from her post.
One exchange appears to suggest Parnas and his associates had Yovanovitch "under physical surveillance in Kyiv," according to the committee's cover letter.
According to the evidence, Parnas and a person identified by the by the panel in an attached letter as Robert F. Hyde, appear to discuss security details of a woman connected to the embassy without naming her.
One message released by the committee that appears to come from Hyde referred to the unidentified woman as an expletive, and expressed surprise that President Trump had not yet fired her. He later said, "she (sic) under heavy protection outside Kiev."
In a series of unanswered messages, Hyde then wrote, "the guys over they (sic) asked me what I would like to do and what is in it for them," before reporting back, "she's next to the embassy … not in the embassy … private security. Been there since Thursday." Later, he wrote, "they will let me know when she's on the move," "they are willing to help if we/you would like a price," and "guess you can do anything in the Ukraine with money."
Hyde then added, "if you want her out they need to make contact with security."
"Mr. Hyde then sent a series of text messages suggesting that he had Ambassador Yovanovitch under physical surveillance in Kyiv and that 'They are willing to help if we/you would like a price,'" the committees wrote.
During her congressional testimony, Yovanovitch said she received a call from the State Department that "there were concerns about my security."
Reached by ABC News, Hyde declined to comment on the messages -- but said he was "absolutely not" offering to harm the ambassador. Hyde, who is running for U.S Congress in Connecticut, was a major donor to the Trump campaign and inaugural committee, according to Federal Election Commission filings.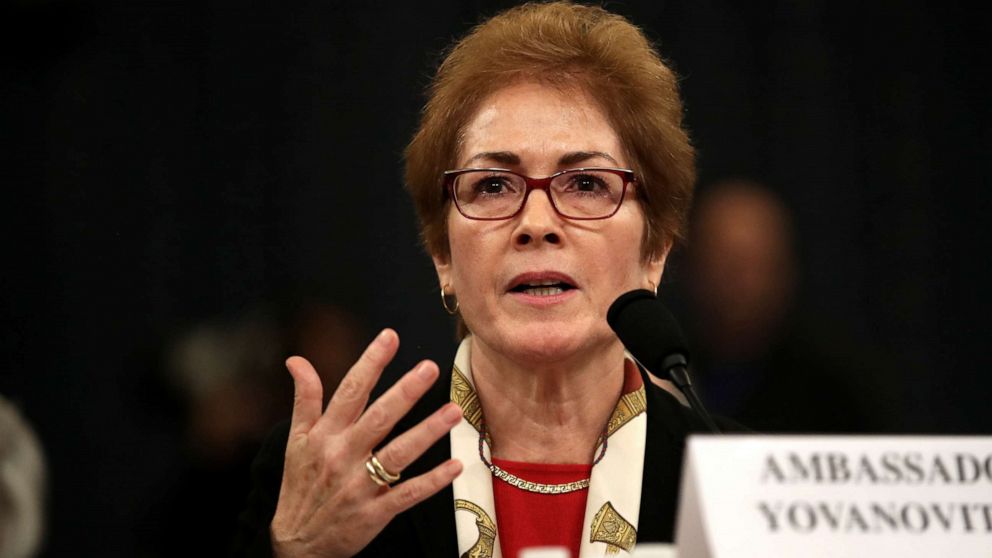 The documents released Tuesday also include Parnas' "handwritten notes on stationery from the Ritz-Carlton Hotel in Vienna, Austria, that appear directly related to the president's scheme to press Ukraine to announce investigations beneficial to his reelection campaign," according to the committees.
In one undated note, Parnas wrote, "get Zalensky (sic) to Annonce (sic) that the Biden case will Be Investigated" – an apparent reference to efforts undertaken by Giuliani and his associates to pressure Ukraine's leader to have former Vice President Joe Biden and his son, Hunter, investigated. Those efforts have led to the impeachment inquiry in Congress.
The committees also released a letter from May 10, 2019, signed by Giuliani and sent to Zelenskiy, in which Giuliani congratulates the then-president-elect for his electoral victory.
"Anything I can do to help you or your country would be a great honor," it says.
Last fall, House Democrats requested records from Parnas and his business associate Igor Fruman, who have been thrust into the House impeachment inquiry against the president in connection with their reported roles in assisting Giuliani in his efforts to investigate Biden and Ukraine.
Parnas began complying with House investigators' requests in November, submitting audio and video recordings as well as text messages and photographs. Fruman is not complying with House investigators.
In October, Parnas and Fruman were indicted by federal prosecutors in the Southern District of New York on allegations of campaign finance violations. Both have pleaded not guilty.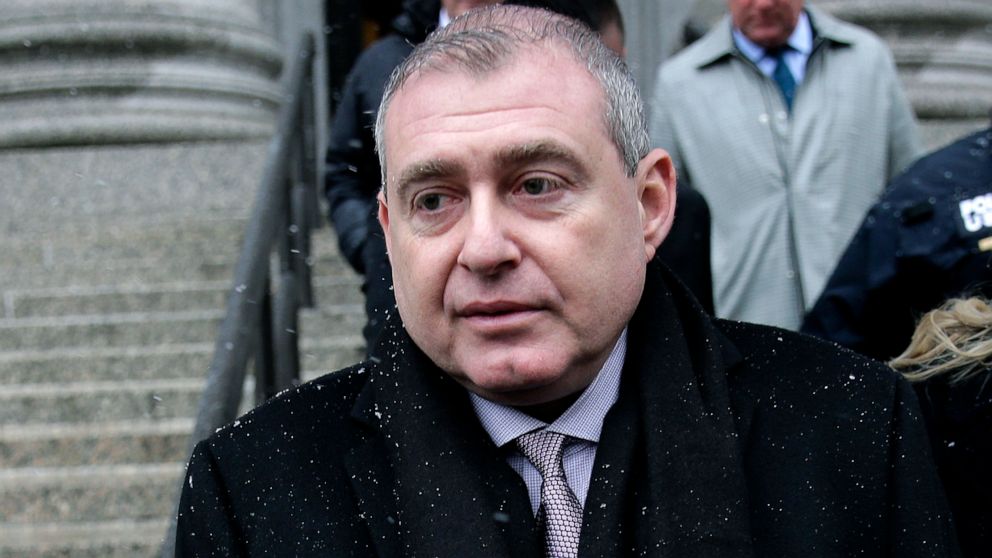 In reaction to Parnas' indictment, Trump said he didn't know the Giuliani associates -- even though he's in a photo with one of them.
"I don't know those gentleman. That is possible I have a picture with them because I have a picture with everybody -- I have a picture with everybody here. But somebody said there may be a picture with -- at a fundraiser or somewhere so, but I have pictures with everybody. I don't know if there's anybody I don't have pictures with. I don't know them," Trump said.
"You have to ask Rudy. I just don't know," Trump told reporters as he departed the White House on his way to a political rally in Minnesota.
A lawyer for Parnas told ABC News at the time that his client "was very upset by President Trump's plainly false statement that he did not know him," adding that Parnas has said that he has had extensive dealings with the president.
ABC News' Anne Flaherty, Benjamin Siegel, Katherine Faulders, Soo Rin Kim and Olivia Rubin contributed to this report.