House Democrats on Tuesday unveiled a massive $3 trillion coronavirus relief package – which includes another round of direct payments to Americans – designed to ease the pandemic's effects on the health care system and the economy.
Democratic leaders announced the House will vote on the gargantuan measure this Friday, leaving members with less than three days to pore over the nearly 2,000 page bill.
House Speaker Nancy Pelosi defended the cost on Capitol Hill Tuesday.
"The chairman of the Federal Reserve Bank has told us to 'think big' because interest rates are so low," Pelosi said. "We intend to use those low interest rates to bolster the American people. We must think big for the people now, because if we don't, it will cost more in lives and livelihood later. Not acting is the most expensive course."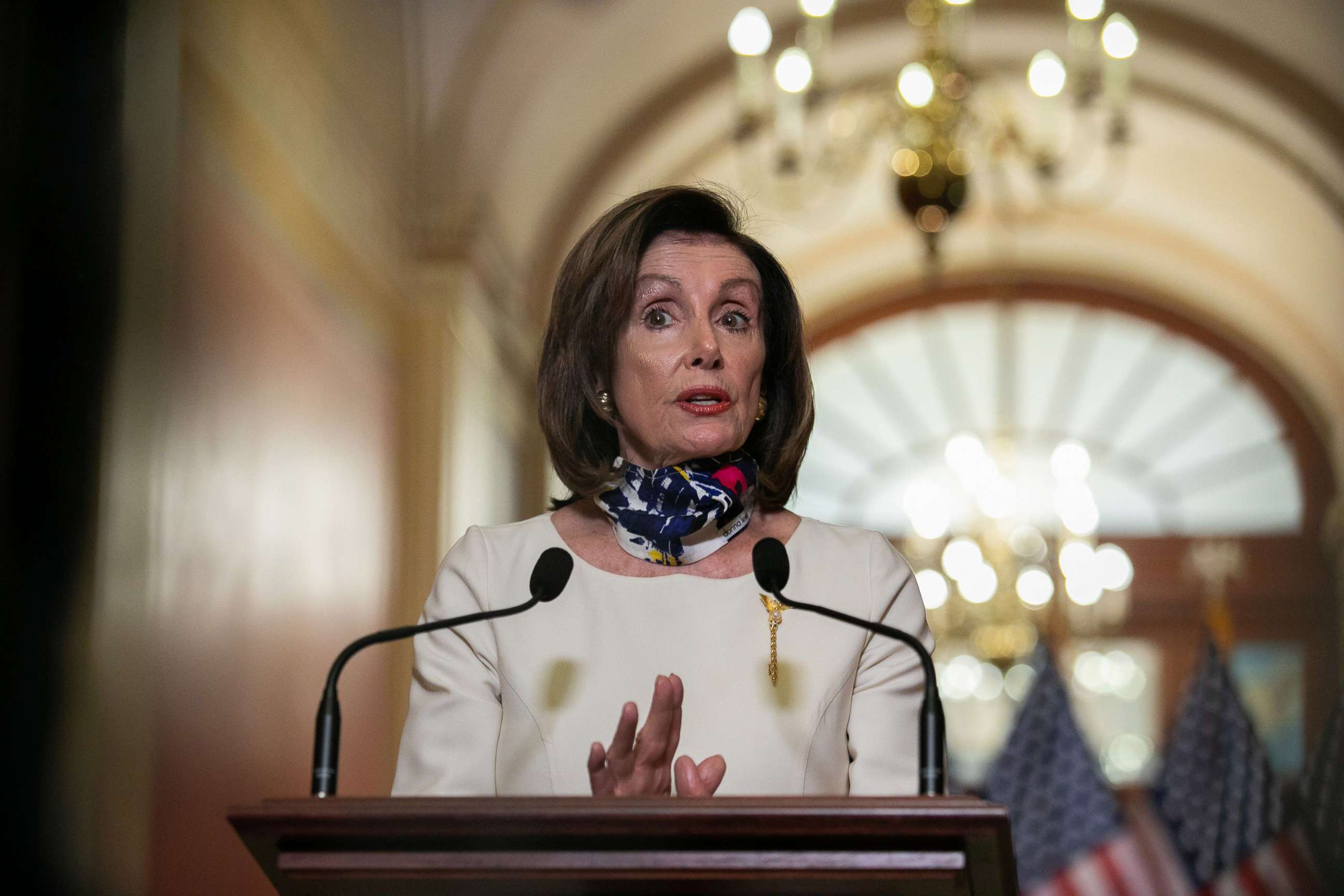 Even if the measure clears the House on Friday – the vote is expected to be highly partisan and straight down party lines – there are roadblocks in the Senate, where Republicans have said countless times now that they don't see an imminent need for another emergency relief package.
The House is also expected to vote on a remote-voting resolution Friday which does not appear to have Republican backing.
Tune into ABC at 1 p.m. ET and ABC News Live at 4 p.m. ET every weekday for special coverage of the novel coronavirus with the full ABC News team, including the latest news, context and analysis.
ABC's Andy Field reports for ABC News Radio: