House holds hearing on abortion access as nation awaits final Supreme Court decision
A leaked draft opinion shows the justices are poised to overturn Roe v. Wade.
The House Judiciary Committee held a hearing Wednesday on abortion access as the nation awaits a final decision from the Supreme Court in a case that result in the overturning of Roe v. Wade.
Chairman Jerry Nadler, D-N.Y., kicked off the hearing with a warning that if the landmark 1973 decision legalizing abortion is in fact overturned -- as was indicated in a leaked Supreme Court draft opinion -- the impact will be "devastating."
"Making decisions about when and how to start a family is essential to women's lives," Nadler said. "The right to decide whether to carry or terminate a pregnancy is central to life, liberty and equality. It is the very essence of what it means to have bodily autonomy, which is a prerequisite for freedom."
Rep. Sheila Jackson-Lee, D-Texas, said she viewed the hearing as "probably one of the most important hearings in my lifetime."
Expert witnesses who spoke before the committee included Dr. Yashica Robinson, a board-certified OBGYN and board member with Physicians for Reproductive Health; Michele Bratcher Goodwin, a chancellor's law professor at the University of California, Irvine; Catherine Glenn Foster, the president and CEO of the anti-abortion law firm Americans United for Life; and Aimee Arrambide, the executive director of the abortion rights nonprofit Avow Texas.
Goodwin told committee members that if the draft opinion holds, it would be an "incredibly unusual" moment in American democracy.
"The Supreme Court has never gone back to in fact revoke what has been freedoms that have been well-articulated and established in the Constitution and also by the Supreme Court," Goodwin said. The professor also explained that poor women and women of color would suffer the most from such a decision.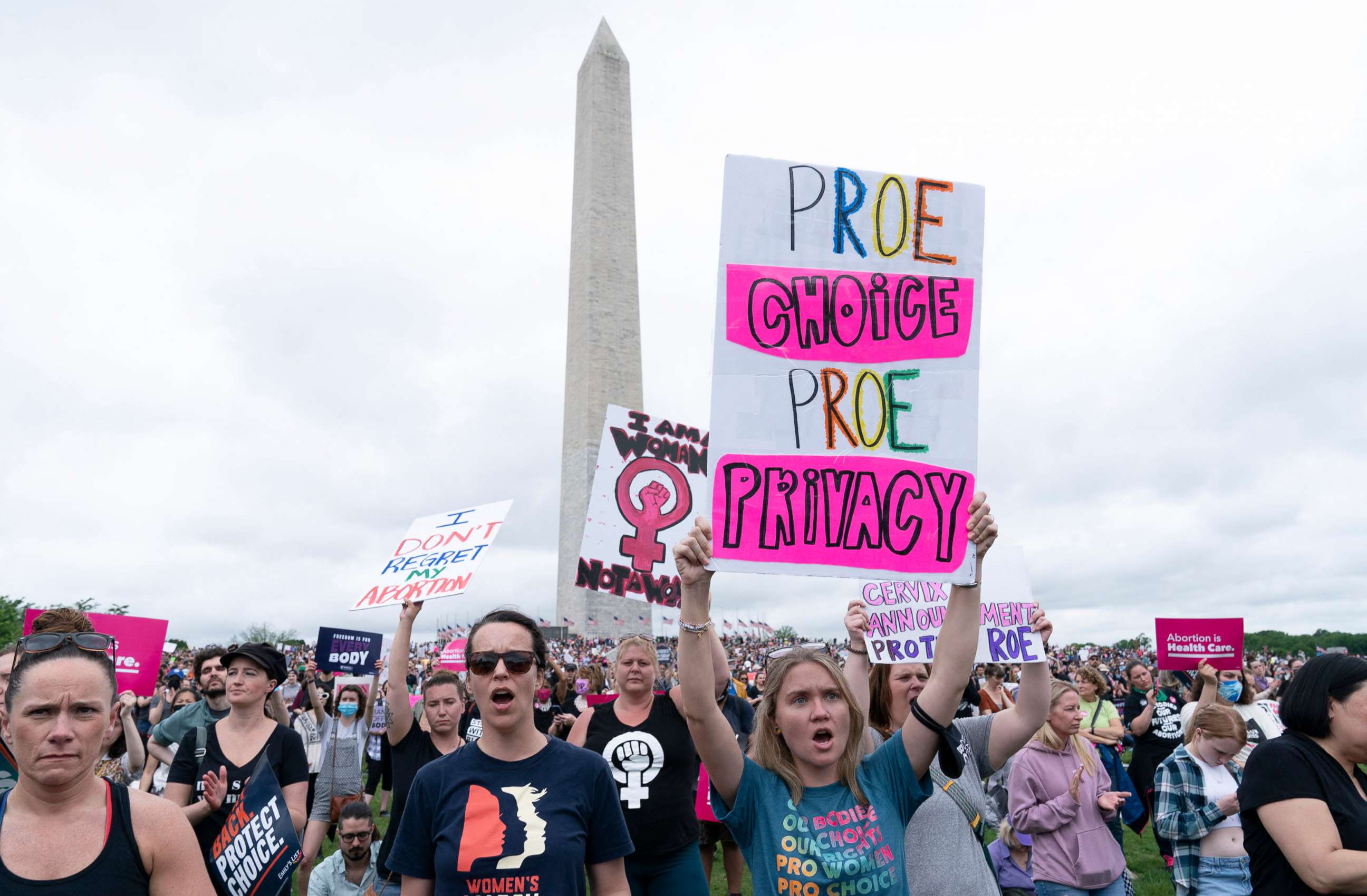 Foster, whose organization helps craft state-level legislation curbing abortion access, celebrated the possibility of Roe being gutted.
"The future of America, a post-Roe America, is a future of hope," Foster said. "Roe's reversal make it possible for American lawmakers to once again affirmatively protect the human right to life, and to enshrine law and policy that makes abortion unthinkable for even those most vulnerable to abortion propaganda."
The draft opinion, which is not the final ruling, was published by Politico on May 2 -- and later confirmed by the court to be authentic. Politico later reported that the Feb. 10 draft was still the only one circulated among the group and that none of the conservative justices have changed their vote in the wake of the bombshell leak. A final decision in the case, which involved a Mississippi law banning abortion after 15 weeks of pregnancy, is expected to be handed down by the end of June or early July.
Robinson, the only medical professional on the witness panel, said her patients face harassment, unnecessary costs and delays as well as health implications because of abortion restrictions already in place in states across the country. She also described a "chilling effect" among patients due to the leak of the Supreme Court draft opinion.
"It is undeniable that without access to abortion, maternal mortality rates will continue to rise," Robinson said. "I cannot emphasize enough that abortion is essential health care."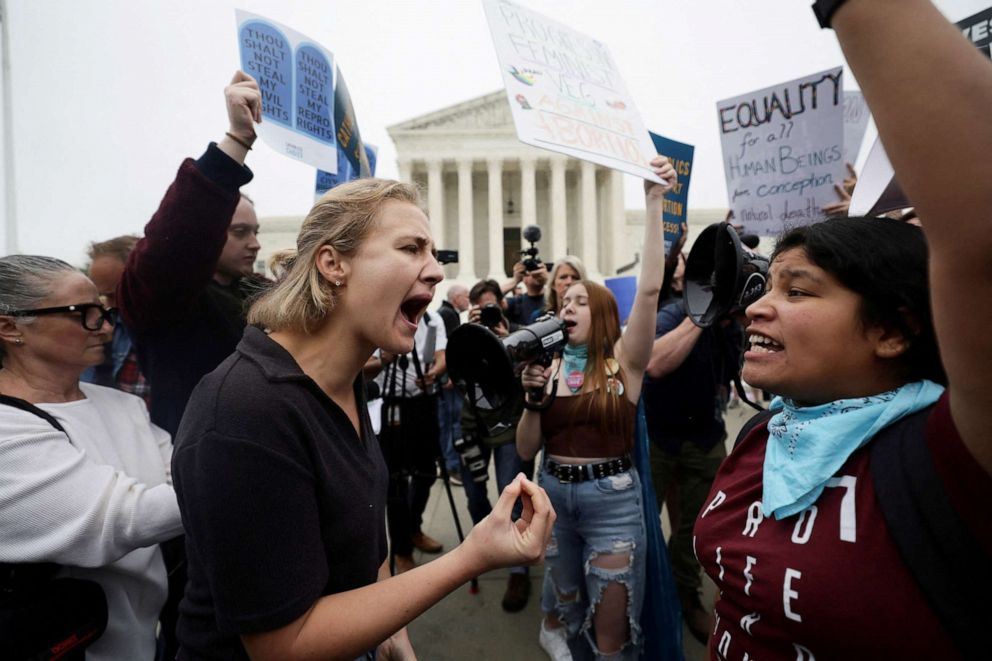 Protests have been a near-daily occurrence since the document became public, with demonstrations extending to the homes of Chief Justice John Roberts, Justice Samuel Alito and Justice Brett Kavanaugh. A nationwide day of protest was held on May 14 featuring hundreds of "Bans Off Our Bodies" events organized by abortion rights groups.
Security measures at the Supreme Court and for all nine justices have been increased since the demonstrations began.
According to the Department of Homeland Security, ABC News reported, domestic violent extremists have invaded the national abortion debate "to incite violence amongst their supporters." Targets of threats include the justices, members of Congress, public officials, clergy, health care providers and more.
Several Republicans on the committee used their time Wednesday to accuse Democrats and activists of trying to strong-arm the Supreme Court.
"You know why they're trying to bully and intimidate the court?" Rep. Jim Jordan, ranking member on the House Judiciary Committee, said in his opening statement, "You know why, because the evidence for overturning Roe is overwhelming."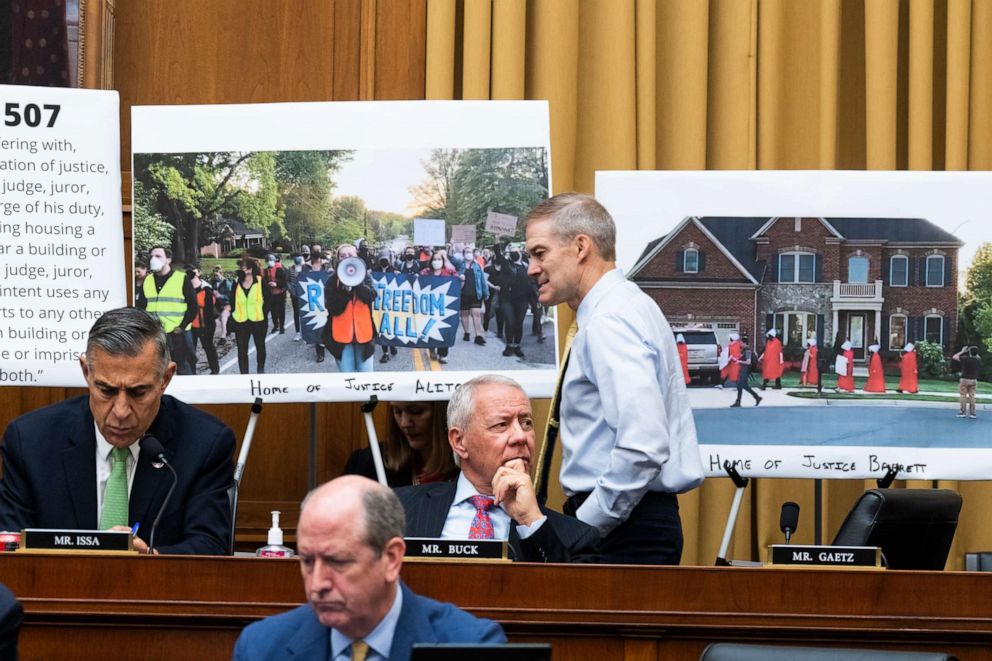 Poster-sized photographs of protests outside the homes of Supreme Court justices were displayed behind Republican committee members Darrell Issa and Ken Buck during Wednesday's hearing. Issa reiterated an assertion made by many Republicans that the protests outside the justice's residences could be illegal, citing a federal statute -- 18 U.S. Code Section 1507 -- that forbids "pickets and parades" intended to influence judges.
"People are committing crimes -- why is it we're not hearing it denounced by the pro-choice movement?," the California Republican said.
Republicans also took aim at Democratic legislation to enshrine abortion rights, stating the modified version of the Women's Health Protection Act the Senate tried --and failed -- to pass last week would have done more than just codify Roe.
The bill would have undone many restrictions enacted already by states and prohibit certain limits on providers. Sen. Joe Manchin, D-W.Va., voted against the bill in part because of its breadth. Jordan called the bill "radical" during Wednesday's hearing.
Democrats seized on comments made by Senate Minority Leader Mitch McConnell, R-Ky., about the possibility of a nationwide abortion ban if Roe is overturned and the GOP takes over control in Congress after the 2022 midterm elections. McConnell later walked back the chances of such a ban happening, telling reporters there wouldn't be 60 votes to pass such legislation "no matter who happens to be in the majority" and he would oppose doing away with the filibuster to get it passed.
"Their goal is a national ban on abortion in America," Rhode Island Democrat David Cicilline said. "The world they're pushing for is deeply terrifying."