Former President Donald Trump and his family failed to report and disclose more than 100 gifts valued at nearly $300,000 from foreign governments, including golden golf clubs from Japanese Prime Minister Shinzo Abe and a life-sized portrait of the former president from the President of El Salvador, according to a new report issued by Democrats on the House Oversight Committee.
The Foreign Gifts and Decorations act prohibits federal officials, including the president, from retaining any gift from foreign governments more than the "minimal value," which is currently set at $415.
Gifts over that amount can only be accepted on behalf of the United States and become the property of the government. The recipient of a gift over the minimal amount does have the option of purchasing it if they choose to do so.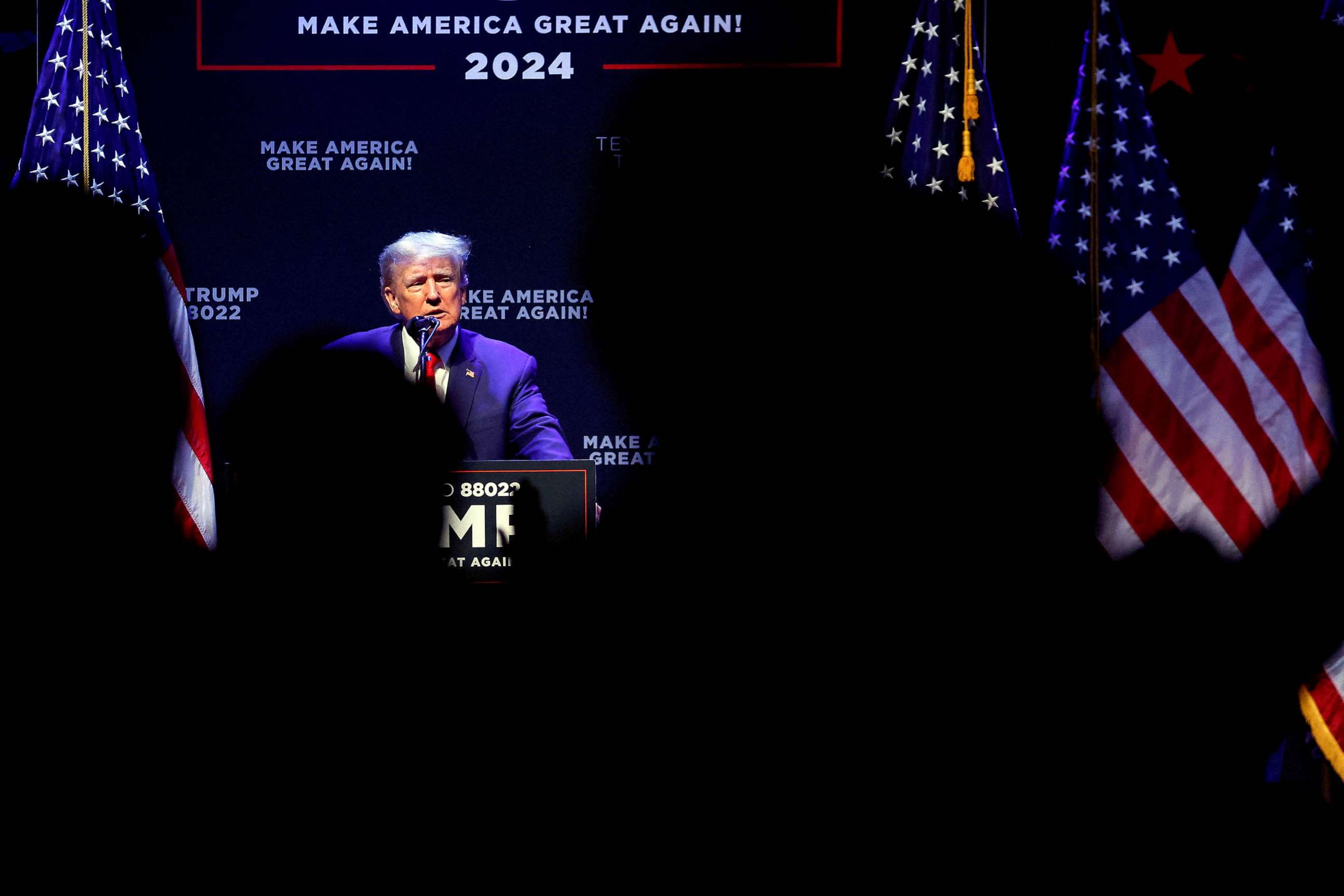 The report says it's not clear where the clubs or the portrait currently are. The National Archives and the Government Services Administration do not have them in their possession and there's no known record of either item being purchased. The report says that "certain records suggest the portrait may have been moved to Florida as "property of the former President" in July 2021."
"In total, the unreported foreign gifts received by former President Trump had an estimated value of more than $150,000," the report says.
"The Committee identified 13 additional unreported foreign gifts addressed to both former President Trump and former First Lady Melania Trump, totaling more than $22,000 in estimated value. Former First Lady Melania Trump and Barron Trump received 18 foreign gifts, totaling more than $33,000 in estimated value. Jared Kushner, Ivanka Trump and their children, together, received 33 unreported gifts, totaling nearly $82,000. In total, records indicate that former President Trump and the First Family received 117 unreported foreign gifts, valued at roughly $291,000," the report says.
Trump or his team had no immediate comment.