House races offer Democrats best shot at claiming a chamber in Congress
The party needs to win 24 seats to make that happen.
Democrats want to take back at least one chamber of Congress this year, and the House of Representatives may be their best shot.
The party needs to win 24 seats to make that happen and, as seen in the races below, Democrats are counting on swing districts, those held by retiring or resigned Republicans, districts won by Hillary Clinton in 2016, and the female candidates running in record numbers this year.
There are at least 41 Republicans who are retiring, have resigned or are running for another office, according to a count by ABC News. Polling shows President Donald Trump's approval ratings are at a record low for an Oval Office occupant at this point in his presidency.
These factors, plus the hope that Republican control of Congress and the White House has rallied their base to come out in droves, are fueling the Democratic drive in the midterm elections.
Control of one chamber on Capitol Hill would give Democrats the power to block the Republican agenda and use their majority power in the respective congressional oversight committee to launch investigations into the White House.
And those actions will set the stage for the 2020 presidential election.
Here are the House races to watch.
Will Iowa's 1st Congressional District turn red or blue?
BY MOLLY NAGLE
THE PLAYERS
Rep. Rod Blum
Republican
Two-term congressman for Iowa's 1st district, member of the House Freedom Caucus. Serves on the House Committee on Oversight and Government Reform, House Small Business Committee, and as Chairman of the subcommittee on Agriculture, Energy and Trade.
Birthday: April 26, 1955
State Rep. Abby Finkenauer
Democrat
Two-term state representative, served as the State of Iowa's Volunteers Coordinator for Joe Biden's presidential campaign in 2008.
Birthday: Dec. 27, 1988
THE STAKES
The race between Republican Representative Rod Blum and Democratic State Representative Abby Finkenauer for Iowa's 1st Congressional District is gaining national attention.
Blum is a two-term congressman and a member of the House Freedom Caucus. Blum, a software company entrepreneur, is a supporter of the president and ran unopposed in the Republican primary.
Iowa's 1st District voted for Barack Obama in 2008 and 2012, but Donald Trump won the District in 2016—with 15 of the 20 counties in the district switching their support from Obama in 2012 to the president.
Abby Finkenauer hopes that she can turn those 'pivot districts' blue in this election. Finkenauer, a two-term state representative, beat out three other Democratic challengers by a wide margin in the primary. She's also picked up a number of big endorsements from NARAL Pro-Choice America and EMILY's List, and could be another example of the 'pink wave' sweeping the midterms.
A battle of the vice presidents is setting up as well.
Vice President Mike Pence visited the district earlier this month to campaign for Blum, while former vice president Joe Biden has endorsed Finkenauer, who served as the volunteer coordinator for the state of Iowa for his 2008 presidential campaign.
Voters will have no shortage of opportunities to see the two candidates faceoff.
Blum has challenged Finkenauer to a series of 12 debates. In a statement to ABC News, Finkenauer said she "looks forward to debating the important issues at stake in this election. ... We intend to spend the coming weeks establishing a debate schedule that works for both campaigns and gives voters the opportunity to hear from both candidates."
KEY DATES
November 6, 2018: General election
New Hampshire 1st Congressional District's history of swing seats set up an early battle
By DOMINICK PROTO
THE PLAYERS
State Sen. Andy Sanborn
Republican
Senator in the state's 9th District
Age: N/A
Eddie Edwards
Republican
Retired chief of police for South Hampton, Navy Veteran, served as chief of New Hampshire State Division of Liquor Enforcement
Age: 49
Andy Martin
Republican
GOP counterterror expert; executive editor of ContrarianCommentary.com
Age: N/A
Rep. Mindi Messmer
Democrat
Current state representative
Age: N/A
Rep. Mark MacKenzie
Democrat
Manchester State Representative
Age: N/A
Maura Sullivan
Democrat
U.S. Marine, Iraq Veteran; Former Assistant Secretary of U.S. Dept. of Veterans Affairs
Age: N/A
Lincoln Soldati
Democrat
Strafford County Attorney, Veteran
Age: 69
Terence O'Rourke
Democrat
Rochester City Attorney; former state and federal prosecutor; Iraq War veteran
Age: N/A
Chris Pappas
Democrat
Age: N/A
Deaglan McEachern
Democrat
Age: N/A
Dylan Robinson
Libertarian
Age: N/A
THE STAKES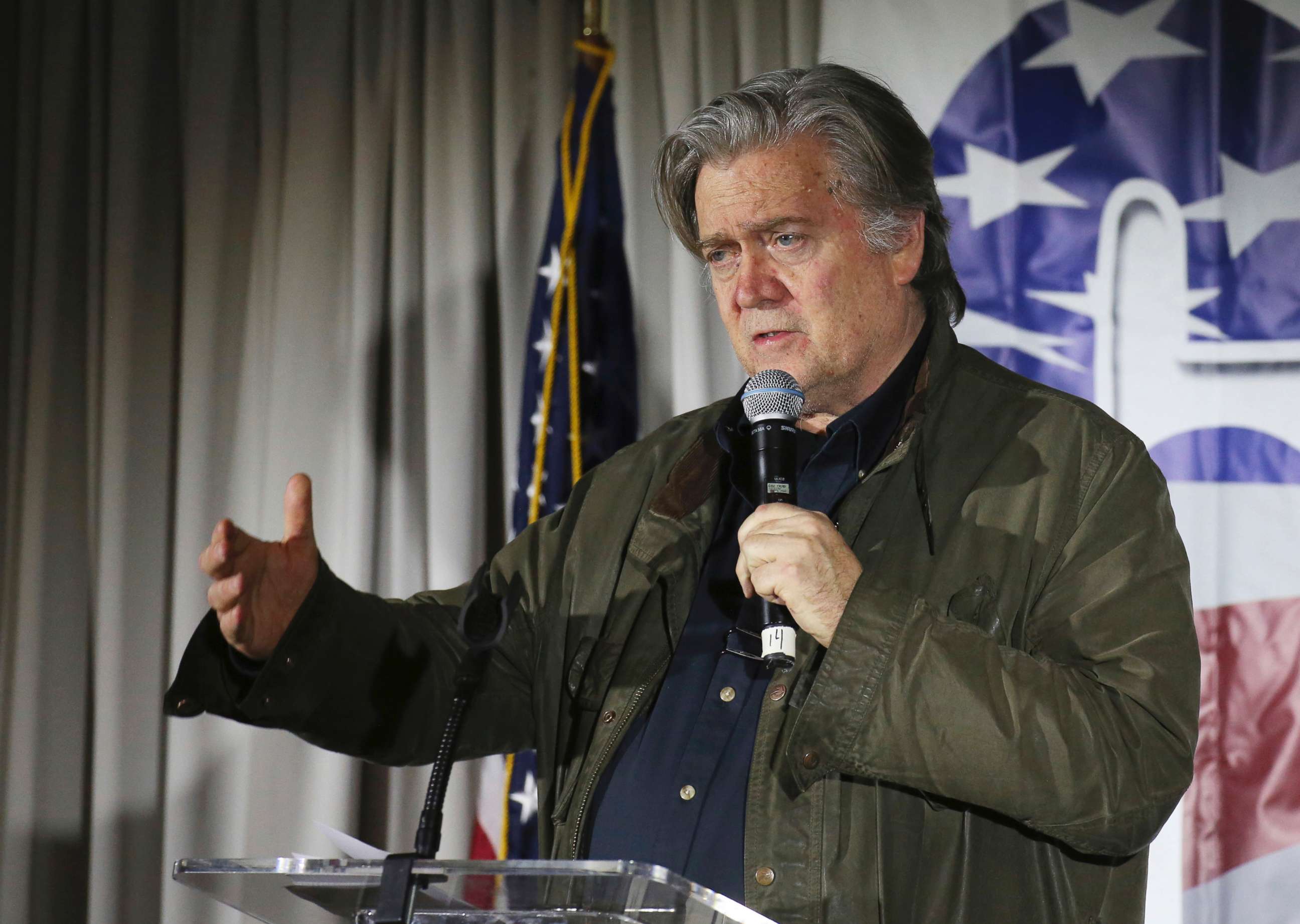 The outcome in New Hampshire's 1st Congressional District – a classic swing seat that flips with virtually every recent political wave – will determine where a small, yet powerful district stands looking into 2020.
If a Democrat maintains the seat, the party can maintain a momentum going into the next presidential election.
The National Republican Congressional Committee is targeting the district in this election in which U.S. Rep. Carol Shea-Porter is not seeking reelection.
The 1st Congressional District covers the Greater Manchester, Seacoast and Lakes Region of New Hampshire, a predominantly white, middle-aged and middle-class population. Seven Democrats, three Republicans and one Libertarian are all vying to fill the seat.
A key issue for the candidates will be how they can help address the opioid crisis that has become a national public health crisis. New Hampshire has begun to tackle ways to combat the problem with new laws, regulations, and kits to avoid the rapidly increasing overdose deaths.
State Sen. Andy Sanborn has been in that legislative chamber since 2010 and has held a state Senate seat in multiple districts.
Eddie Edwards sits on the board of the Partnership for a Drug-Free New Hampshire and is the chairman of the Governor's Advisory Group on Juvenile Justice.
State Rep. Mark MacKenzie is also focused on helping address the opioid crisis as well as jobs, infrastructure, affordable childcare and paid family leave.
KEY DATES
Primary Election: Sept. 11
General Election: Nov. 6
Long-serving New Jersey Republican's retirement gives Democrats a shot with open seat contest
BY CHEYENNE HASLETT
THE PLAYERS
Mikie Sherrill
Democrat
Former federal prosecutor and helicopter pilot for the U.S. Navy
Age: 46
Jay Webber
Republican
New Jersey state assemblyman and attorney
Age: 46
THE STAKES
A New Jersey district that went for President Donald Trump in the 2016 election and was represented by the same Republican for more than two decades now offers a glimmer of hope for Democrats seeking to control the House in 2018.
That's because New Jersey's 11th Congressional District only went to Trump by about one percentage point in 2016, and its longstanding Republican congressman, Rep. Rodney Frelinghuysen, is no longer seeking reelection. Come November, it'll be an open seat race.
Frelinghuysen's announcement landed him among the 24 other House Republicans who have decided to retire ahead of the 2018 midterms. An heir to Procter & Gamble whose family has been in politics since the Revolutionary War, experts say the moderate Republican and House Appropriations Committee chair would've faced a tough reelection unique to the Trump era.
Enter Democrat Mikie Sherrill, a Navy veteran and former federal prosecutor running to upend GOP control of the district, and Republican Jay Webber, a state assemblyman and attorney running to maintain it.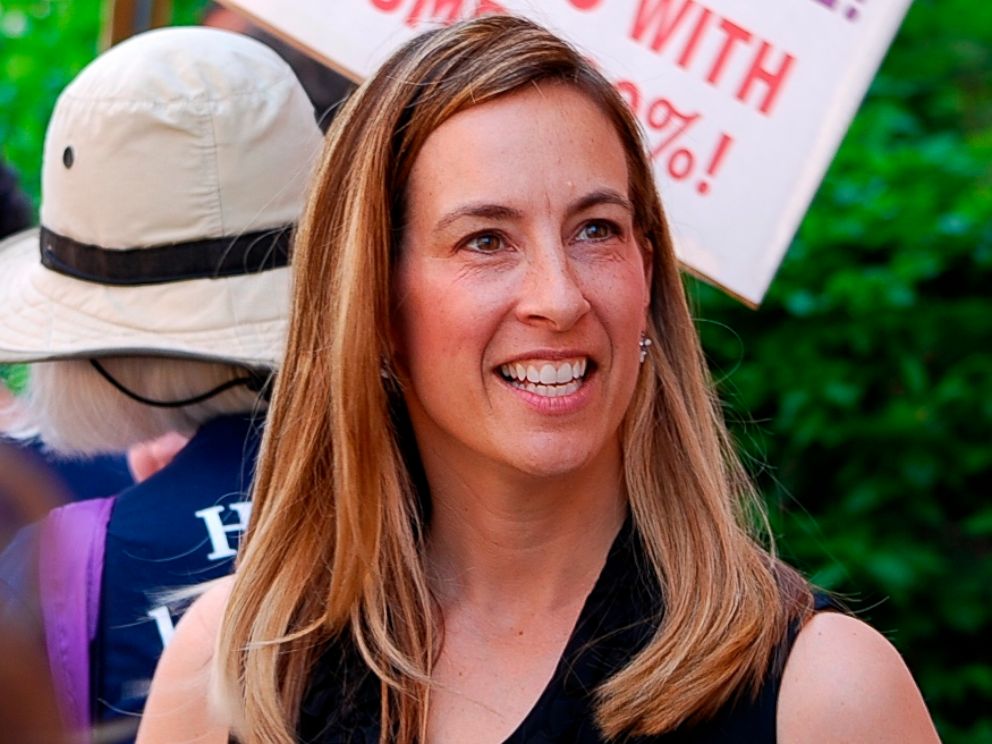 Like many midterm races across the country, it's become a proxy war of association.
Webber calls his Democratic opponent a "Nancy Pelosi pawn," wedding her to the House minority leader, while Sherrill describes Webber as an establishment politician who backs the president.
Sherrill, a mother of four and former helicopter pilot for the U.S. Navy, has never run for elected office before. She joins the race as part of the many so-called "waves" crashing on the 2018 midterms — the blue wave of Democrats running against Trump, the record-breaking pink wave of female candidates, and the wave of 300-plus veterans running for office at a time when fewer are serving in Congress.
She's netted endorsements from EMILY's List and former Vice President Joe Biden.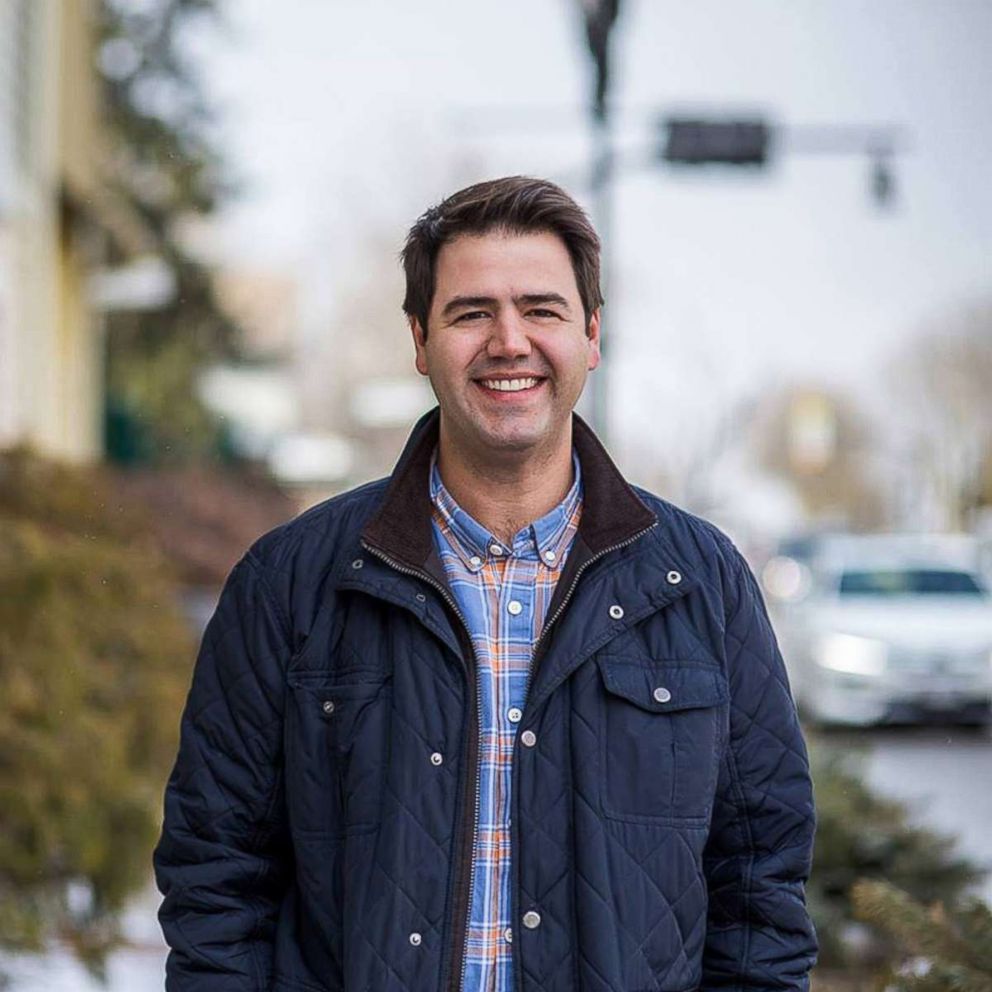 Webber, a father of seven, Harvard Law School graduate and conservative voice in the New Jersey statehouse, totes border security and lower taxes as his campaign platform. He was recently endorsed by hardline Republican Rep. Tom Cotton of Arkansas and in a recent campaign ad pledged a return to "Morning again in America," a Reagan-era campaign slogan.
According to the most recent FEC filings in May, Webber is lagging behind his opponent in fundraising efforts with just over $225,000 cash on hand. His opponent Sherrill comes in far ahead with $1.8 million cash on hand.
KEY DATES
Nov. 6: General election
Last special election of 2018 is latest opportunity for a Democratic flip
By ADAM KELSEY
THE PLAYERS
State Sen. Troy Balderson
Republican
Ohio state senator, former state representative
Age: 56 (born Jan. 16, 1962)
Danny O'Connor
Democrat
Franklin County recorder, attorney
Age: 31 (born Nov. 3, 1986)
THE STAKES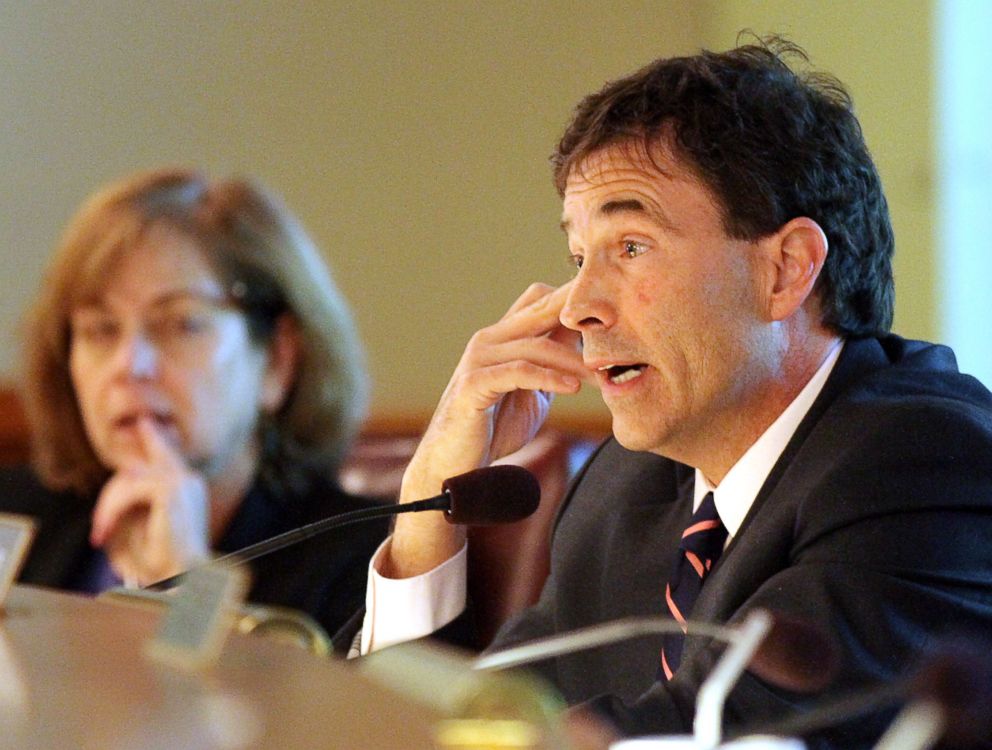 Special elections have become prime opportunities for Democrats to target congressional seats in traditionally Republican-held districts and Ohio's 12th Congressional District is no different.
After Rep. Pat Tiberi announced in October that he would not seek re-election after eight terms, Democrats immediately eyed the seat and the Democratic Congressional Campaign Committee added the 12th to its list of "battlefield districts." Tiberi's resignation to serve as president of the Ohio Business Roundtable in January spurred the August special election, which has been drawing comparisons to the Pennsylvania-18 race, won by Democrat Conor Lamb in March.
Aiming to play the role of Lamb is Franklin County recorder Danny O'Connor, who is even younger than Lamb, at just 31-years-old, and shares the congressman's relative legislative inexperience. Ohio state Sen. Troy Balderson won the Republican primary, narrowly defeating Liberty Township Trustee Melanie Leneghan, running from the right with the support of the House Freedom Caucus, by fewer than 1,000 votes.
Trump won the 12th by just over 11 points in 2016, trailing the popular Tiberi who retained his seat by 36 points. For O'Connor to become just the third Democratic representative of the 12th since the 1920s, he'll look to perform well in the relatively affluent suburbs just north of Columbus. Lamb's success in the northern suburban stretches of Pennsylvania's 18th similarly drove his upset victory in March.
Complicating matters is the special election's spot on the calendar, less than 100 days before November's general election. Both O'Connor and Balderson won their parties' spots on the general election ballot the same day they captured their respective special election primary victories, meaning that no matter the winner in August, the campaigning will continue and a rematch will occur just 91 days later.
KEY DATES
Aug. 7: Special election
Nov. 6: General election
Texan Democrats hope to flip 50-year GOP House seat in Harvey devastated area
BY RACHEL SCOTT
THE PLAYERS
Rep. John Culberson
Republican
Incumbent
Age: 61 (Aug. 24, 1956)
Josh Butler
Democrat
Director of development, University of Texas Health Science Center at Houston
James Cargas
Democrat
Attorney, former congressional candidateAge: 51 (Oct. 17, 1966)
Lizzie Pannill Fletcher
Democrat
Lawyer
Age: 43 (Feb. 13, 1975)
Laura Moser
Democrat
Founder, Daily Action
Former journalist
Age: 40 (Aug. 30, 1977)
Ivan Sanchez
Democrat
Congressional liaison, entrepreneur
Alex Triantaphyllis
Age: 33 (March 31, 1984)
Democrat
Director of Immigration and Economic Opportunity at BakerRipley (formerly Neighborhood Centers), a nonprofit community development organization
Jason Westin
Democrat
Oncologist
Age: N/A
THE STAKES
Progressive energy is flowing deeply into the Houston suburbs, an area at the crossroads of immigration, changing demographics, hurricane reconstruction and rising as a top target for Democrats in 2018.
There is a push to flip this long-standing red district blue. Nine-term GOP incumbent Rep. John Culberson has represented Texas-07 since 2001, but he could be facing his toughest reelection yet.
Although a Republican has held the seat for 50 years, Clinton carried the district in the 2016 election -– a major shift in a district that voted for presidential candidate Mitt Romney in 2012. The 7th Congressional District in Texas is predominately white but about 31 percent identify as Hispanic.
Culberson has spoken in support of President Trump's controversial travel ban calling it a "necessary pause in the refugee program" until adequate background checks are created. He also supports a bipartisan solution to the debate over the Deferred Action for Childhood Arrivals program that is "compassionate" to those brought into the country as children.
Immigration is a pressing issue in this district but there is one name that is still on the forefront of voters' minds -– Harvey. Many families are still rebuilding after Hurricane Harvey devastated this area and elected officials are hoping Congress can pass more funding to help Texans rebuild. Democrats think Republicans are falling short.
Among Culberson's challengers are several Democrats including Laura Moser, a former journalist and the mother of the child whose photo went viral after she threw a tantrum at President Obama's feet in the Oval Office; lawyer Lizzie Pannill Fletcher, endorsed by EMILY's List, Colombian immigrant Ivan Sanchez and oncologist Dr. Jason Westin.
KEY DATES
Nov. 6: General election
Female fighter pilot takes battle to Rep. Andy Barr
By JOHN PARKINSON
THE PLAYERS
Rep. Andy Barr
Republican
Incumbent
Amy McGrath
Democrat
THE STAKES
This fall, Republican incumbent Rep. Andy Barr will face Democrat Amy McGrath, a former U.S. Air Force fighter pilot -- creating perhaps his most challenging defense of his seat since he took office in 2013 as Democrats search for a path to the House majority.
McGrath, who has never held political office, is the first female Marine to fly in an F/A-18 in combat, conducting 89 bombing runs over al Qaeda and the Taliban. She graduated from the U.S. Naval Academy and served 20 years in the Marine Corps, rising to the rank of lieutenant colonel.
McGrath, 42, rallied from a 47-point deficit to win her primary over Lexington Mayor Jim Gray and state Sen. Reggie Thomas. She gained national prominence after a biographical ad she ran last summer went viral.
Barr, 45, is a former congressional staffer and a lawyer by trade. He is currently serving in his third term in the House.
KEY DATES
General election: Nov. 6
In Massachusetts, progressive insurgents seek another upset
By ROEY HADAR
U.S. Representative Mike Capuano
Democrat
U.S. House (D-Mass.), former Mayor of Somerville, Mass.
Age: 66 (born Jan. 9, 1952)
Ayanna Pressley
Democrat
Boston City Council member, former staffer for Sen. John Kerry (D-Mass.)
Age: 44 (born Feb. 3, 1974)
Key Dates
Primary election: Sep. 4th
General election: Nov. 6th
THE STAKES
In one of the most liberal districts in the country, a senior progressive lawmaker is facing a challenge from the left that has drawn the same type of national attention as Alexandria Ocasio-Cortez's shocking upset of Rep. Joe Crowley in New York City.
Rep. Mike Capuano of Massachusetts, a ten-term incumbent with a record of supporting Medicare-for-All and impeachment proceedings against President Donald Trump, will match up with Ayanna Pressley, who has served on the Boston City Council since 2010.
Pressley, 44, is trying to position herself as a better fit for the Boston-area district than Capuano, 66, in a majority-minority district where Pressley, an African-American woman, matches the demographics of the district more clearly than Capuano, a white male. She has oriented her campaign toward social issues in an effort to appeal to local voters' cares on issues like immigration, education and economic justice.
But the two are quite similar ideologically.
Unlike the race in NY-14 where Ocasio-Cortez upset a relative moderate in Crowley, Capuano is an ardent progressive who supports a $15 minimum wage, gun control and Medicare-for-All, which Capuano even co-sponsored in the House as far back as 2005. In another contrast, Capuano has been considerably more active in his re-election bid than Crowley, who controversially sent a surrogate to debate his opponent.
In response to Pressley's charges that her opponent has not done enough for the district, Capuano pointed to his voting record and his ability to help the district, telling the Boston Globe, "I'm a very effective advocate not because I say so, but because I've actually done it."
Pressley has tried to stake out other left-wing positions where she differs from Capuano, including abolishing ICE, and criticized Capuano for being insufficiently vocal on progressive causes, calling his left-leaning voting record "not exactly a profile in courage" in such a liberal district in an interview with ABC News.
She has touted her support from Ocasio-Cortez, who Pressley calls a "sister in change" and who endorsed Pressley in a June tweet by saying, "vote for her next, Massachusetts."
A GOP bastion in California is at the epicenter of Democrats' fight to flip the House
By ESTHER CASTILLEJO
THE PLAYERS
Rep. Dana Rohrabacher
Republican - incumbent
Age: 71 (June 21, 1947)
Hans Keirstead
Democrat
Stem cell researcher
Age: 50 (Oct. 11, 1967)
Harley Rouda
Democrat
Businessman
Age: N/A
THE STAKES
California's Orange County is at the epicenter of Democrats' fight to take control of the House in November, and the 48th congressional district is the heart of the traditionally Republican bastion in blue California.
The district, represented by Republican Dana Rohrabacher, is one of the 23 Republican-held districts that voted for Hillary Clinton in 2016 -- and Democrats see it as a possible pickup opportunity in the general election as talk of a 'blue wave' in Southern California intensified in neighboring districts.
Rohrabacher is seeking a 16th term in office -- he's been in Congress for three decades -- but he is just out of his toughest primary yet, where 15 candidates aimed to unseat him and is far from having a tight grip on his seat.
Rohrabacher, a fixture of Republican politics (he was Ronald Reagan's speechwriter) and generally a staunch supporter of President Trump, is a controversial figure – his name has repeatedly surfaced in connection with the investigation into Russian meddling in the 2016 election, and his ties and contacts with Russian nationals and operatives have come under intense scrutiny.
A Democrat will be on the ballot alongside the congressman in November, but two weeks after the June 5 top-two primary, it's still unclear who will face off the veteran Republican in just under five months.
Under California's primary system, the two most-voted candidates move on to the general election regardless of party. In the 48th district, the second spot is still up for grabs, as the high number of mail-in and provisional ballots in the district – which is centered in Huntington Beach – has Democrats Harley Rouda and Hans Keirstead jockeying for the spot.
Keirstead, a stem cell researcher, was in the lead after primary day, but Rouda has taken a slight lead this week with a few thousand votes remaining to be counted.
Keirstead was endorsed by the California Democratic Party, only for the Democratic Congressional Campaign Committee (DCCC) to endorse Rouda mere weeks before the primary.
In an already crowded field, Keirstead and Rouda, an ex-Republican business executive, have fought a race that has further put under scrutiny the role national organizations have in local races -- evidencing party infighting as Democrats focus on flipping the House in November.
KEY DATES
General election: Nov. 6
i>By MERIDITH MCGRAW
THE PLAYERS
Richard Ojeda
Democrat
West Virginia state senator
Age: 47 (Oct. 25, 1970)
Carol Miller
Republican
Member of the West Virginia House of Delegates
Age: 67 (Nov. 4, 1950)
THE STAKES
President Donald Trump won West Virginia's ruby red third district by a whopping 50 points in the 2016 election – but a tattooed, retired veteran who campaigns in his Army fatigues has the chance to turn the district blue.
Richard Ojeda, (pronounced o-JED-ah) a state senator who gained national attention and became a local hero during the state's teacher strikes, is running as a populist Democrat who can appeal to working-class voters in the heart of Trump country.
Taking on Ojeda is Republican delegate Carol Miller.
"I'm Pro-Life, Pro-Jobs, Pro-Coal, Pro-Second Amendment, and Pro-Trump, and I'm running to cut the bull out of politics!" Miller states on her website.
Ojeda admits he voted for Trump and likes the president's mission to bring back coal jobs to West Virginia, but he also supports left-leaning policies like legalizing marijuana and a public option for health care.
The race between Ojeda and Miller recently became tight, and Democrats think they have a real shot at picking up a House seat in West Virginia. Still, even though Ojeda out-fundraised Miller in the second quarter, according to the Federal Election Commission, the GOP plans to spend big money to make sure the WV-03 seat remains red.
KEY DATES
General election: Nov. 6
18 For 18' is ABC News' powerhouse political coverage of the 2018 midterm elections. To stay up to date, visit ABCNews.com and the ABC News app, and follow our midterm elections alerts.