In addition to its work for Donald Trump's 2016 presidential campaign, Cambridge Analytica, the data firm alleged to have misused Facebook data from up to 50 million profiles, was paid by 17 other Republican political organizations, including a Super PAC headed by incoming National Security Adviser John Bolton, for various services between 2014 and 2016, according to data from the Federal Elections Commission.
That is the same time frame under which the firm is now facing questions over its alleged misuse of Facebook user data.
Newly tapped National Security Adviser and former United Nations Ambassador John Bolton's eponymously named super PAC paid Cambridge Analytica over $1.1 million between 2014 and 2015 for "research" and "survey research" according to FEC filings.
Representatives for the John Bolton Super PAC did not respond to ABC News' request for comment on the payments.
Cambridge Analytica has been under fire this week after reports that the company used data harvested from millions of Facebook users without their knowledge beginning in 2014 through an app. The company has said the material was improperly obtained by a third party and has denied wrongdoing.
"This Facebook data was not used by Cambridge Analytica as part of the services it provided to the Donald Trump presidential campaign; personality targeted advertising was not carried out for this client either. The company has made this clear since 2016," the company said in a statement, referring to the Trump campaign.
Between 2014 and 2016, several Republican-affiliated campaigns, super PACs and other political entities paid the firm more than $16 million for services that included research, micro-targeting of voters and other data services, according to FEC data.
The presidential campaigns of Dr. Ben Carson and Texas Sen. Ted Cruz, the senatorial campaigns of Thom Tillis, R-N.C. and Roy Blunt, R-MO, and the congressional campaigns of Rep. Mimi Walters, R-Calif. and Rep. Patrick McHenry, R-N.C. all paid Cambridge Analytica varying sums for their work.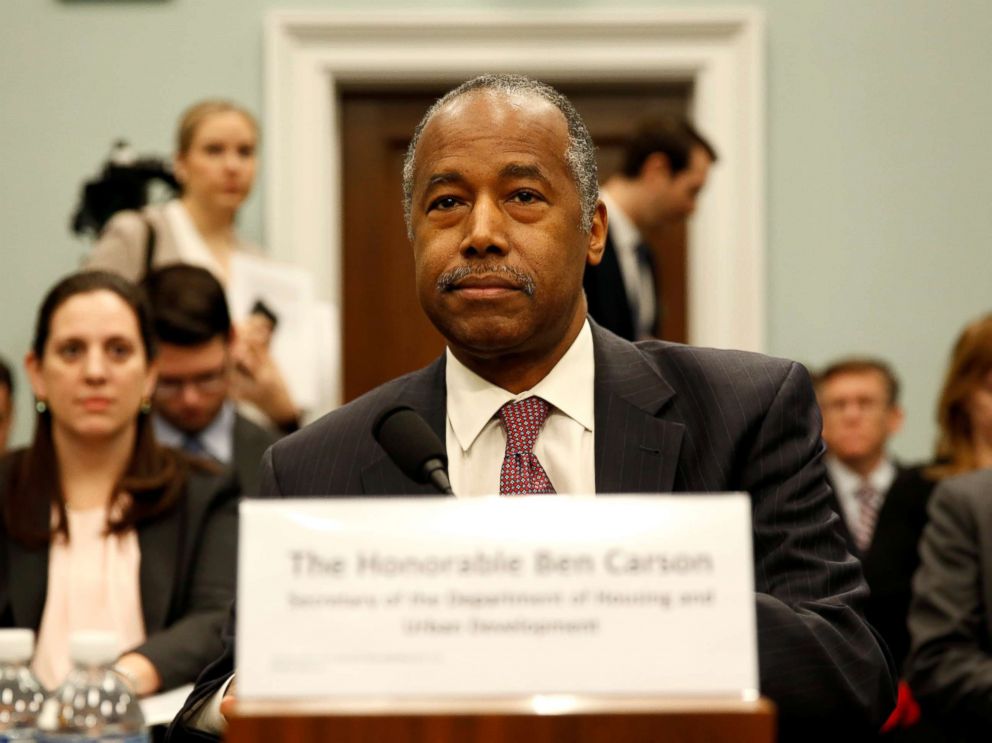 The Trump campaign declined to comment on the Cambridge Analytica matter. The Republican-affiliated organizations have not responded to ABC News' request for comment nor have the lawmakers who benefited from the services.
Cambridge Analytica did not respond to ABC News' request for comment on the nature of the work that the firm did between 2014 and 2016 for these campaigns and political groups.
Cruz's presidential campaign paid Cambridge Analytica over $5.8 million for its services, while Carson's paid the firm $438,065.
A Cruz spokesperson said they received assurances from the firm that all the data provided to the campaign was obtained legally.
"In explicit contractual language, Cambridge Analytica affirmatively represented that all data used by them were obtained legally, that they would conduct their operations 'in accordance with all applicable laws and regulations,' and that they 'hold all necessary permits, licenses and consents to conduct its operations.' The campaign relied upon those representations throughout our engagement, which were reiterated by Cambridge Analytica upon inquiries of the media back in 2015, when they assured us the claims made in the press were false," Cruz Spokeswoman Catherine Fraizer wrote in a statement provided to ABC News.
Doug Watts, a former communications director for Carson's presidential campaign, downplayed their payments to Cambridge Anayltica.
"We hired them early in the campaign initially to help us with our fundraising launch. We paid them the bulk of their fees for some fundraising work early in the campaign until we discovered that it really wasn't very effective," Watts told ABC News, "Much of what they promised they didn't and couldn't deliver and we essentially phased them out of utility. We paid them $400,000, we raised $60 million."
Make America Number 1, Keep the Promise II, and other Super PACs that supported Cruz and then candidate Trump's campaign also spent more than $2 million on the firm's services including survey research, web servicers and political research. GOP mega-donor Robert Mercer, who partially owns Cambridge Analytica, backed both Make America Number 1 and Keep the Promise II.
Make America Number 1 paid the firm $1,476,484 between 2015 and 2016. Keep the Promise II paid the firm $570,000.
During his highly competitive and expensive 2014 senate campaign against Democrat Kay Hagan, Tillis paid Cambridge Analytica over $130,000 for "Micro-Targeting."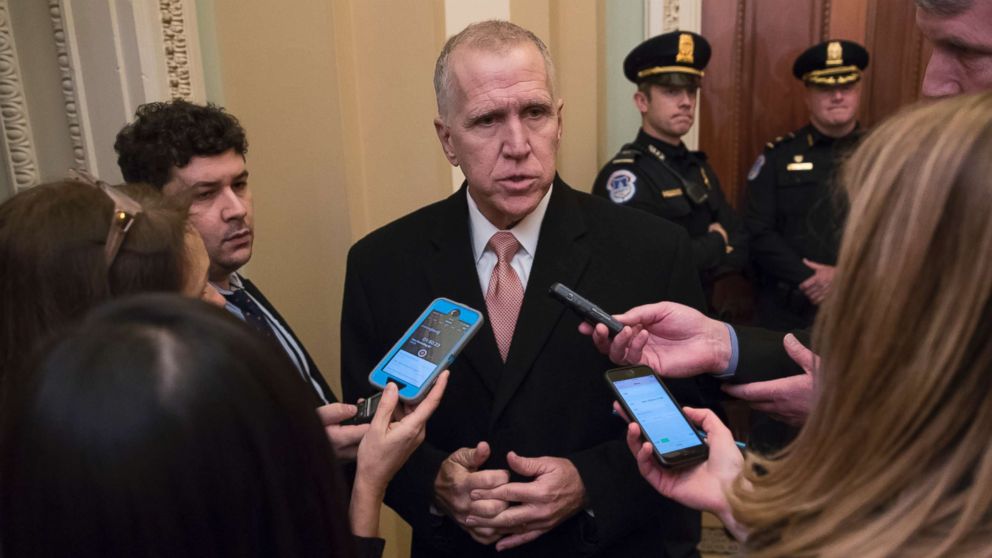 The North Carolina Republican said that while the firm was indeed paid for services, their expectation is that all services paid for were "lawful."
"Cambridge Analytica was one of many vendors that provided limited services during my campaign. However, they were not our digital vendor and they have ceased to be a vendor for my campaign for more than three years. My expectation is that all services provided to my campaign are lawful – regardless of who provides them, including third parties. If we were misled by a vendor, that would be deeply disturbing," Tillis said earlier this week in a statement provided to ABC News.
The North Carolina Republican Party paid $215,000 to Cambridge Analytica between 2014 and 2015, and the party's current leadership denies that they engaged in any wrongdoing by using the firm's data, which they say was used as part of a direct mail campaign to better target voters.
"There's no indication that we acted against the law or unethically, and I'm not seeing anything that convinces me that [Cambridge Analytica] necessarily acted unethically," Dallas Woodhouse, the executive director of the North Carolina Republican Party, told ABC News in an interview.
Woodhouse was not employed by the state party at the time the Cambridge Analytica's services were purchased.
It is still unclear whether or not the data used could fall under the firm's alleged misconduct, or whether the data obtained by what Facebook says was a breach of its rules and was used to inform Cambridge Analytica's recommendations later passed on to the group.
Walters, whose Orange County congressional seat is being targeted by Democrats in 2018, paid Cambridge Analytica $20,000 for voter data in 2016.
One of Walters' potential Democratic opponents in 2018, businessman Brian Forde, attacked Walters and asked her to answer questions about the payment.
In a statement released Thursday, Forde asked Walters "to disclose how improperly obtained Facebook data was used by Cambridge Analytica to win her campaign in violation of individual privacy rights and the trust of Orange County residents."
Rep. Walter's office and campaign did not respond to ABC News' multiple requests for comment on the payment.
Representatives for Sen. Blunt and Rep. McHenry also did not respond to ABC News' request for comment on their payments to Cambridge Analytica.
ABC News' Katherine Faulders contributed to this report.