In April 2018, Dutch national Alex van der Zwaan became the first person sentenced in special counsel Robert Meuller's Russia investigation in federal court in Washington. Earlier that year, he had pleaded guilty to lying to federal agents about his contacts with Trump campaign deputy chair Rick Gates in September 2016.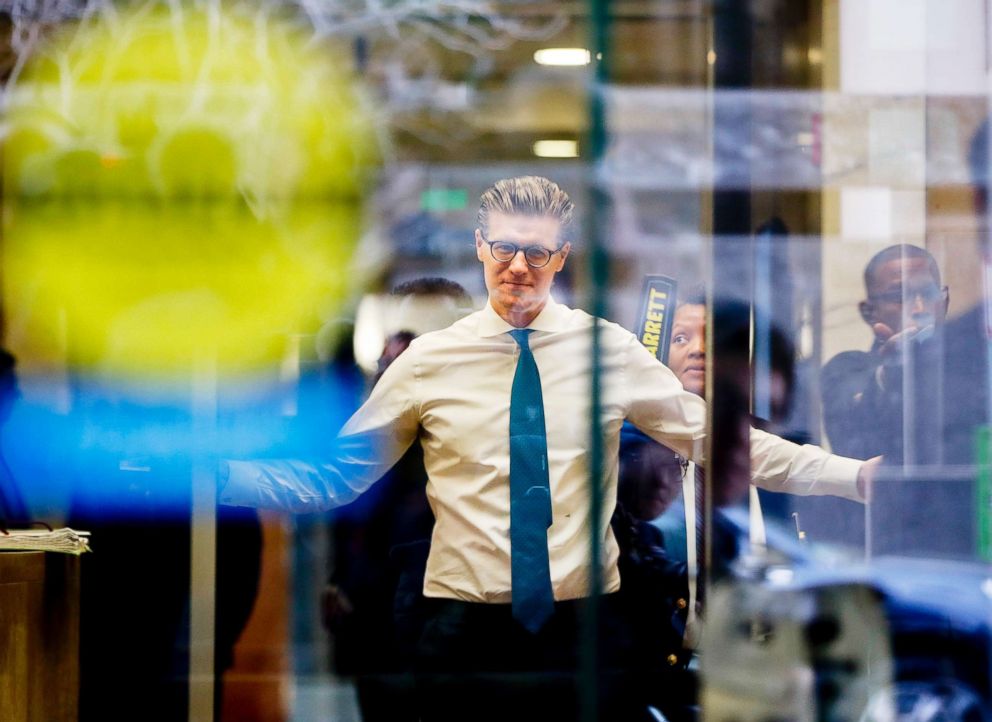 The Accused: Van der Zwaan is a 33-year old Dutch citizen who formerly was an associate at law firm Skadden, Arps, Slate Meagher & Flom's London office and was heavily involved in Manafort and Gates' Ukraine lobbying. Van der Zwaan's father-in-law is German Khan, a Ukrainian-Russian who is one of the three owners of Russia's Alfa Bank and who is mentioned in an infamous dossier written by former British intelligence officer Christopher Steele.
Van der Zwaan has no known ties to the Trump campaign.
The Formal Charges: Van der Zwaan pleaded guilty to one count of false statements to the special counsel's office, a crime punishable up to five years in prison and a maximum fine of $250,000. In April 2018, van der Zwaan was sentenced to serve 30 days in prison and pay a $20,000 fine.
The Alleged Crime: Van der Zwaan's firm Skadden Arps was one of the three companies recruited by Manafort for his work on behalf of then Ukrainian President Viktor Yanukovych. According to the special counsel's team, van der Zwaan was involved in the dissemination of an unflattering report on Yanukovych's political rival written by Skadden Arps as part of Manafort's work for then Ukrainian president.
The special counsel's office accused van der Zwaan of lying about his communications with Gates and Konstantin Kilimnik, a longtime business associate of Manafort whom the special counsel's team has indentified as a former Russia intelligence officer. The communication, prosecutors allege, took place when Gates was still a member of the Trump campaign team.
The response: At the time of van der Zwaan's guilty plea, Skadden Arps in a statement to ABC News said the firm terminated his employment in 2017 and has been "cooperating with authorities with this matter." Van der Zwaan served his 30-day sentence in a minimum-security federal prison in Pennsylvania in May 2018. Skadden Arps in January 2019 agreed to pay $4.6 million to settle with the Department of Justice's investigation into the firm's work with Paul Manafort and retroactively filed proper foreign lobbying paperwork.